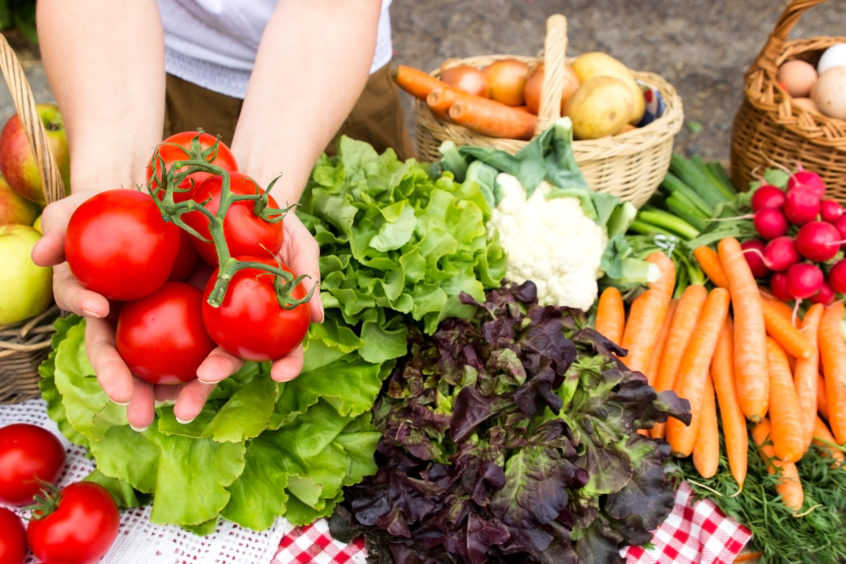 Industry bodies and new firms have set up initiatives to support the food and drink industry.
Challenging times can prove testing for any business, but with uncertainty, comes support, and there's a number of firms bringing it by the bucket load to help assist the Scottish food and drink scene.
From industry bodies launching new projects to support local producers, to new businesses starting up to bring innovative enterprises and clubs to certain areas in the country, the food and drink industry continues to fight through these trying times.
According to Scotland Food & Drink figures, food and drink is one of the largest industry sectors in Scotland, with a £15.0 billion turnover (an increase of over 36% since 2007) and employing 119,000 people.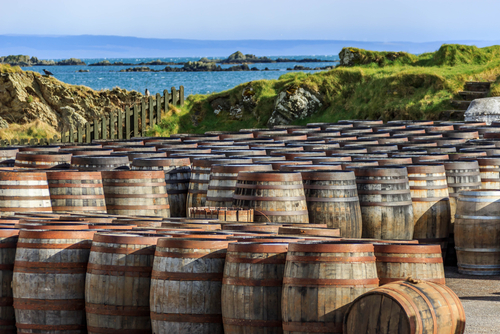 With retail sales of Scottish food and drink brands across the UK worth almost £2.0 billion – more than £500m than in 2007 – the retail value of Scottish food and drink brands in Scotland is around £590 million, up 27% in the last 10 years.
But what happens when all of these routes to market close? Diversification and launching online platforms has been a saving grace for many.
Industry body Scotland Food & Drink has launched its Support Local directory, with more than 120 businesses across sectors as diverse as brewers, dairies, seafood, and the dairy industry signing up ahead of the launch last week.
To date, more than 220 firms now feature on the website which will allow consumers to browse Scottish food and drink suppliers and search by product type and location, outlining their delivery methods and areas during this time.
The platform also aims to increase its reach across Scotland and across sectors, calling for suppliers of all sizes to sign up to the service so more people can connect directly with local businesses.
Lucy Husband, UK market development director at Scotland Food & Drink, said: "The impact of COVID-19 restrictions has changed the way we shop and forced many food and drink businesses to significantly adapt their approaches.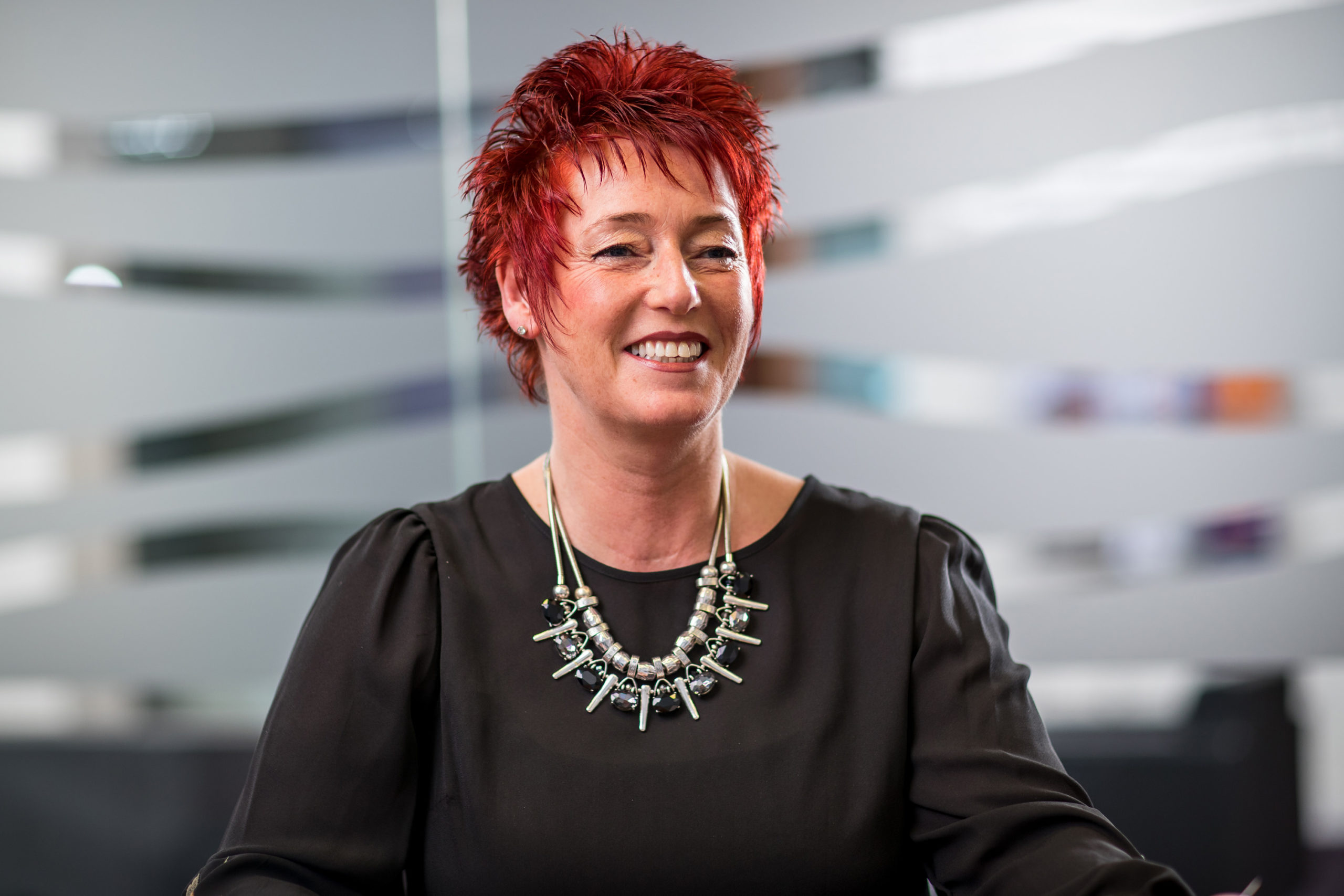 "While more and more of us are shopping for food and drink online, the appetite for high-quality, local products remains strong. In fact, our research shows that 70% of Scottish consumers believe it's important to have locally sourced produce available, and 49% of Scottish shoppers also claim they would be willing to pay more for Scottish produce.
"We're proud to launch supportlocal.scot to meet that demand and provide a useful platform for businesses to reach new consumers. In this incredibly difficult time for so many people, food and drink producers have shown resilience in their ability to innovate and adapt. Scotland boasts some of the best food and drink products in the world, and we should all endeavour to support local producers and enjoy the fruits of Scotland's larder."
Based in the East Neuk of Fife, local food hub Bowhouse has developed a reputation as a place to connect local food and drink producers and traders with customers directly by hosting monthly market weekends. The markets have attracted more than 100,000 people since opening in 2017.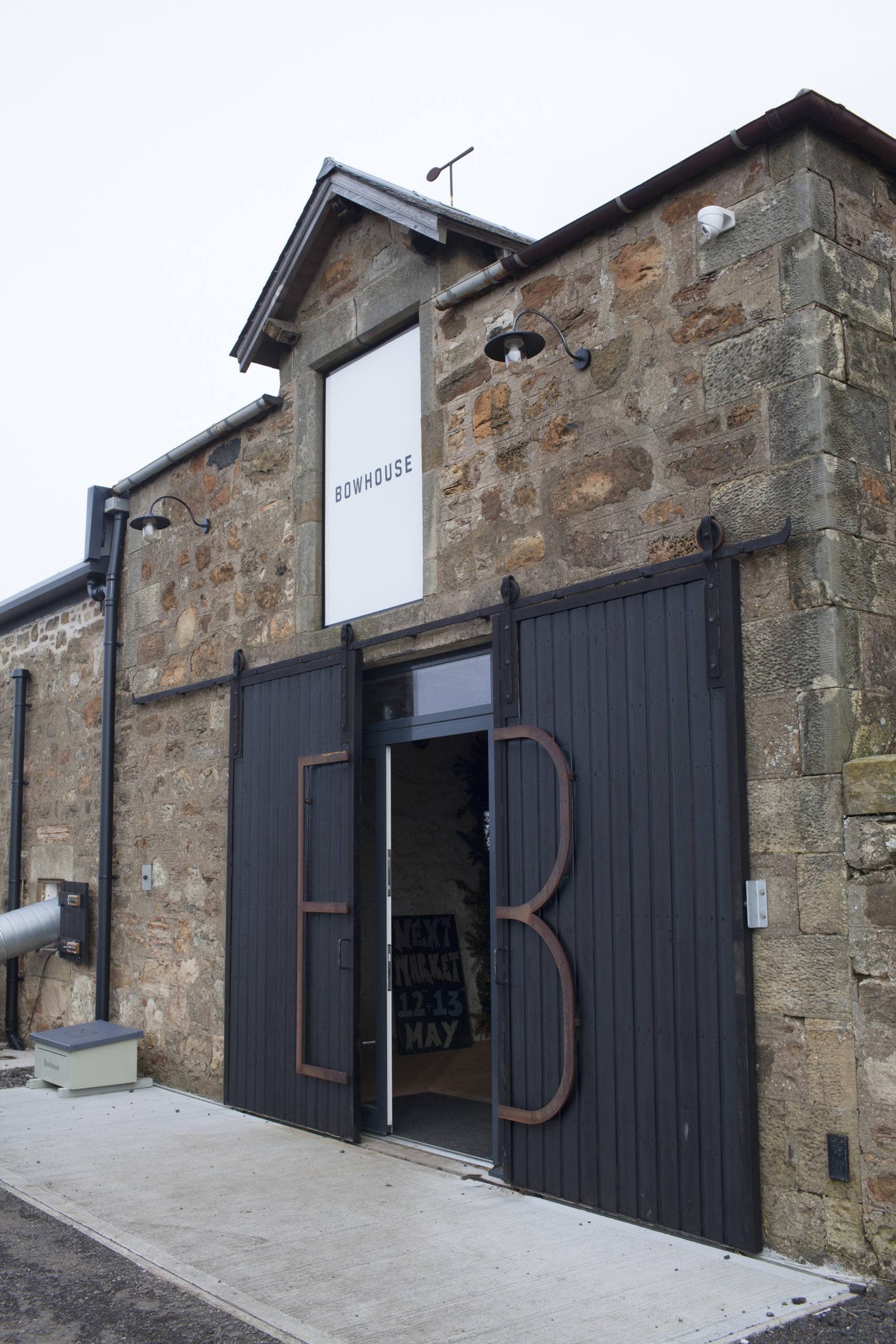 Launching a new online market place – Bowhouse Link – earlier this month, Rosie Jack, marketing manager of the firm, says she is delighted that they will be able to continue to connect the local community with various producers.
Alongside essentials like cream, eggs, yoghurt and milk, the online market will also include butchered meat from Bowhouse, organic vegetables and salads from East Neuk Market Garden, game meats from Woodmill Game, cheese from St Andrews Farmhouse Cheese Company and Strathearn Cheese Company, not to mention breads from Barnetts Bakery and rums, ciders, beer and natural wines from Futtle Organic Brewery, to name a few.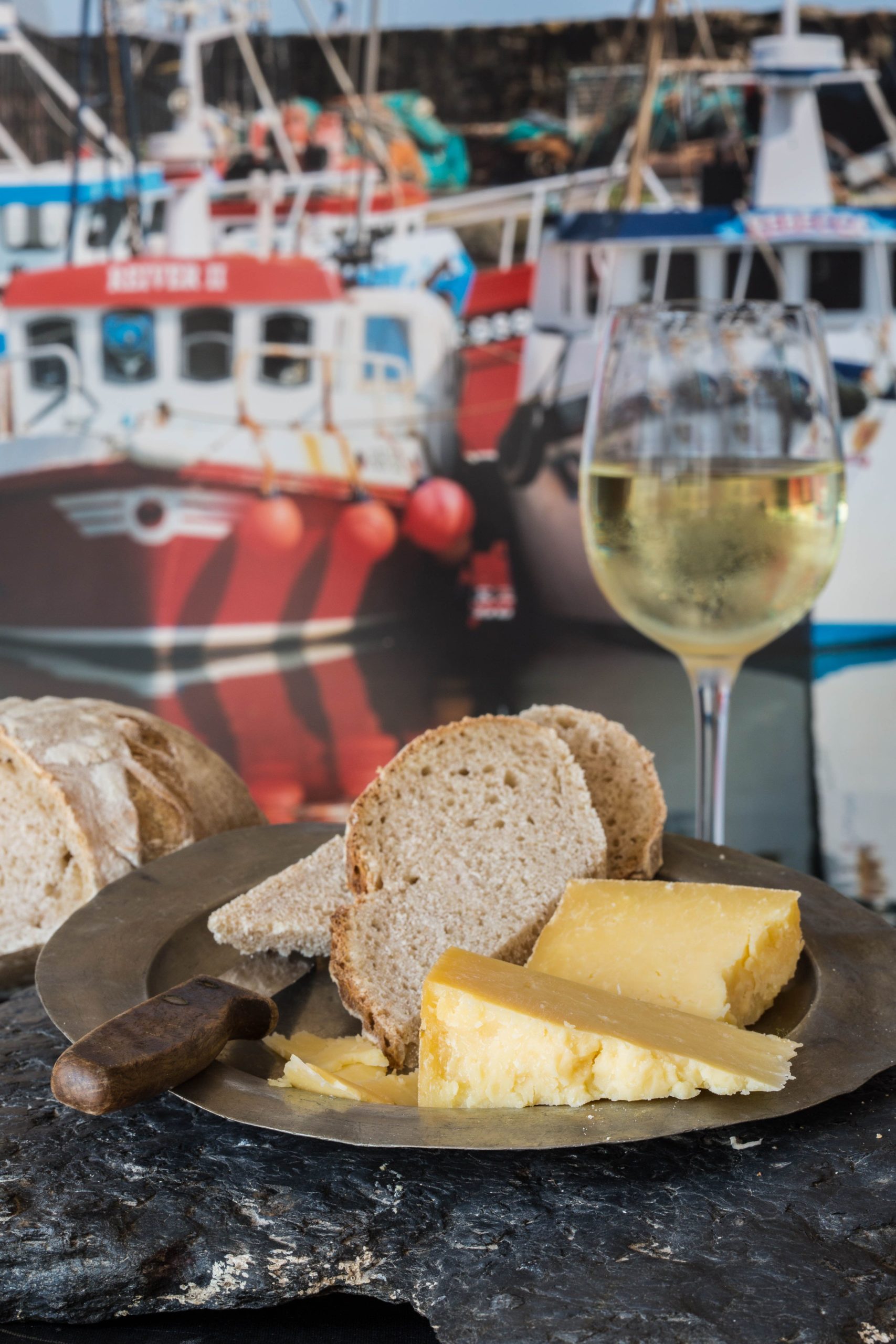 The online store opens every Monday morning at 10am and orders can be placed until Wednesday afternoon at 1pm. On Thursdays and Fridays the orders are produced and packed ready for delivery across the East Neuk of Fife and for collection on Saturday.
Rosie said: "We've never sold online before but it has always something we've wanted to create – this online hub of produce. Our markets are only once a month so there was a real sort of gap in between. Our customers felt like the market was a treat but really we are trying to make the produce which is being sold here something you want to eat all of the time.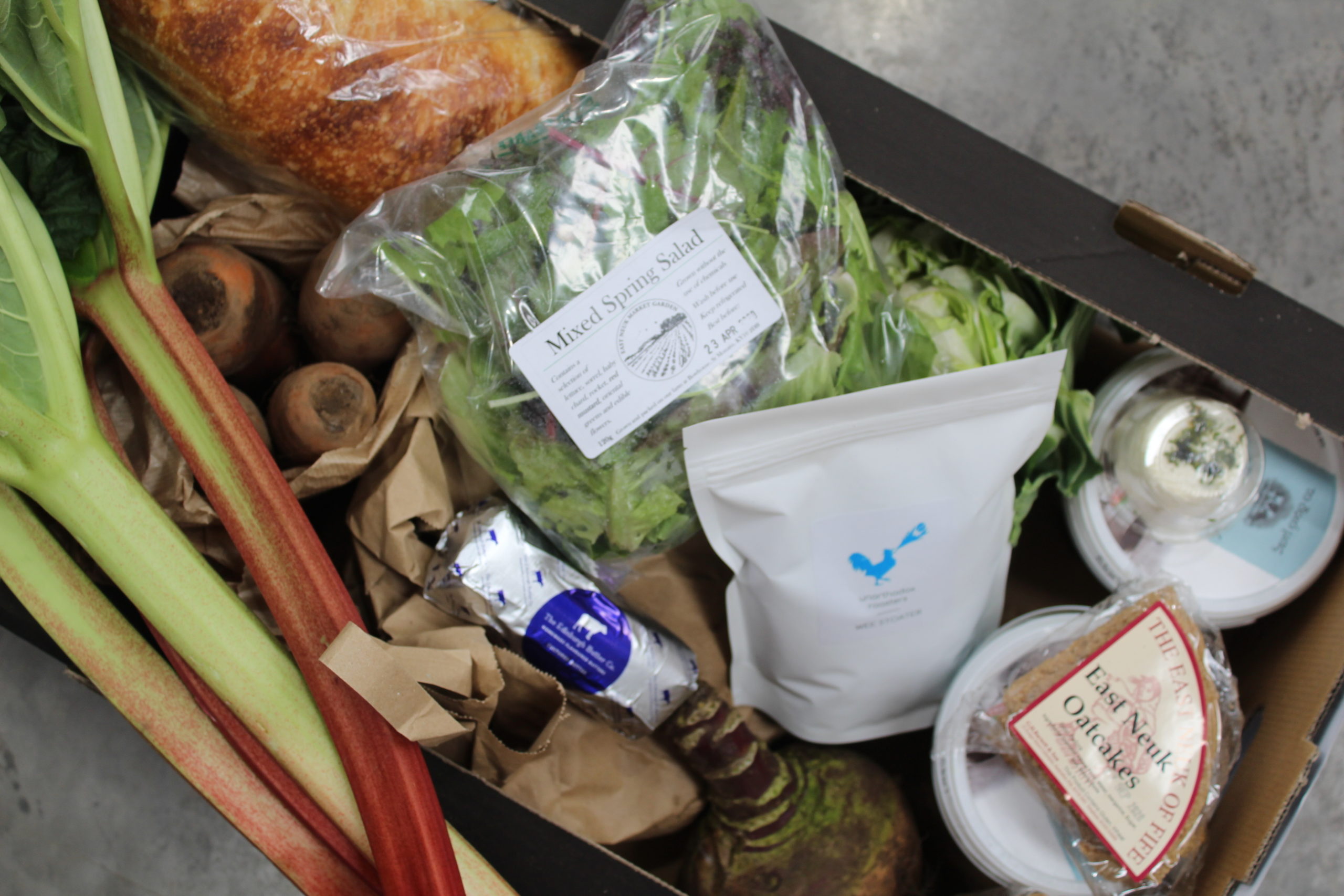 "This crisis has allowed us to focus in on the project and we managed to get it up and running pretty quickly. We have this massive big hall so we're not short of space or storage, we have everything we need to make it happen. We deliver to the East Neuk, Coupar, St Andrews and Leven, but you can also come and collect from us in a really safe way.  We'll look to deliver wider as the weeks go on.
"We did 50 deliveries two weeks ago and last week we did 35 deliveries with more than 30 pick-ups. Bowhouse is a hub for produce so we really want Bowhouse Link to continue into the future as it can be a constant supply chain for our customers. As long as there's a demand for it, we will continue to run it. We're also offering free delivery for NHS staff and customers can choose to subsidise NHS delivery with someone else paying for NHS staffs' deliveries, too."
Looking to support as many firms in the Highlands and Islands as possible, John Murray and Cecilia Grigor have launched the Highland Food & Drink Club.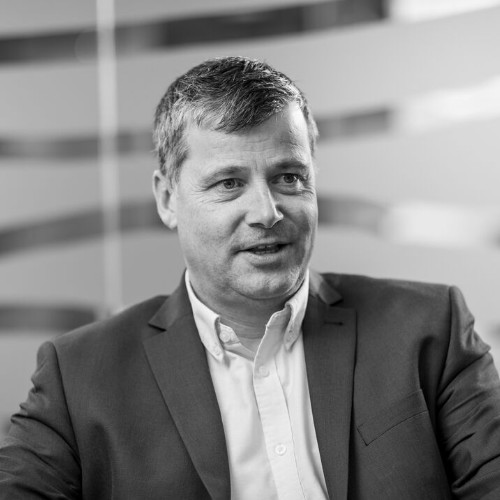 A club which will see businesses reap many benefits of its services, its initial objective is to provide an online store where producers can advertise their products in the form of a large online farmers' market.
Customers will be able to purchase the goods on the site, which will then be facilitated by an Inverness-based wholesaler the club is working with. The orders will then be pulled together, allowing customers to buy from a range of suppliers at once, and then sent across the UK for delivery.
John Murray, co-owner of the club, said: "Highlands and Moray are two of the regions in Scotland that don't really have a regional food group. We wanted to give it a go to support them. Highland Food & Drink Club will be a regional food group which will provide an e-commerce platform linking producers and customers. We are the vehicle to promote, showcase, highlight and connect businesses with customers. We want to build a community and food and drink tourism will come into that eventually, too.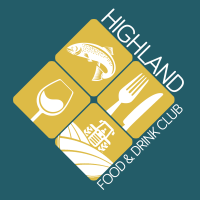 "The primary focus is getting as many companies signed up to the site as possible. We're aiming to get 100 companies involved. Right now we're figuring out what businesses are interested and what that will look like online but we have 96 signed up already!
"We have been contacting food and drink firms throughout the Highlands and Islands to find out if they'd be interested in the e-commerce platform and businesses can sign up online until May 8.
"Inverness is the best place for it as it is most central to all the places that we'll be featuring products from. Our wholesaler already works with a few of the local businesses so we will be adding more and more to the business which means more people will be able to get access to these producers items."
The club will feature membership tiers for those looking for additional support.
John added: "Orkney and Shetland have their own established food groups which do really well, so for firms based there we'd be offering companies the chance to come through the online platform, too.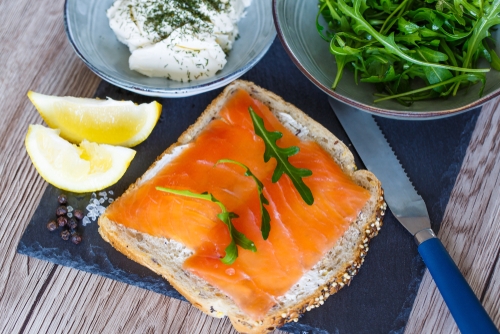 "For the Highlands, Moray and the Western Isles, we'd be offering the same, plus membership opportunities promoting their food outside of the region via different routes to market and connecting them with wholesalers.
"For example, a gold member would get some one-to-one support focused on accessing supply chain routes, business development, one-off events and things like that. Silver would offer access more broadly to things like seminars, webinars, e-marketing, and bronze would provide e-marketing and general communications. Ideally we would like to see a joint membership with Scotland Food & Drink."
Anticipated to launch in June, John says the online market is great for the area and will allow firms who don't have e-commerce channels of their own, the chance to finally sell their products online.
"The Highlands is such a strong brand and iconic. I don't think we utilise this enough as a collective," said John.
"Raising that brand awareness is our role. Some businesses don't operate online at all, so this will be a great opportunity for them to do so, and give them the facility to sell online without having to set up their own e-commerce channels. We're stronger together.
"Because of the demise of the food service at the moment, no one knows how long that will take to resurrect it. I think this sort of fills that gap and gives them a different route to market.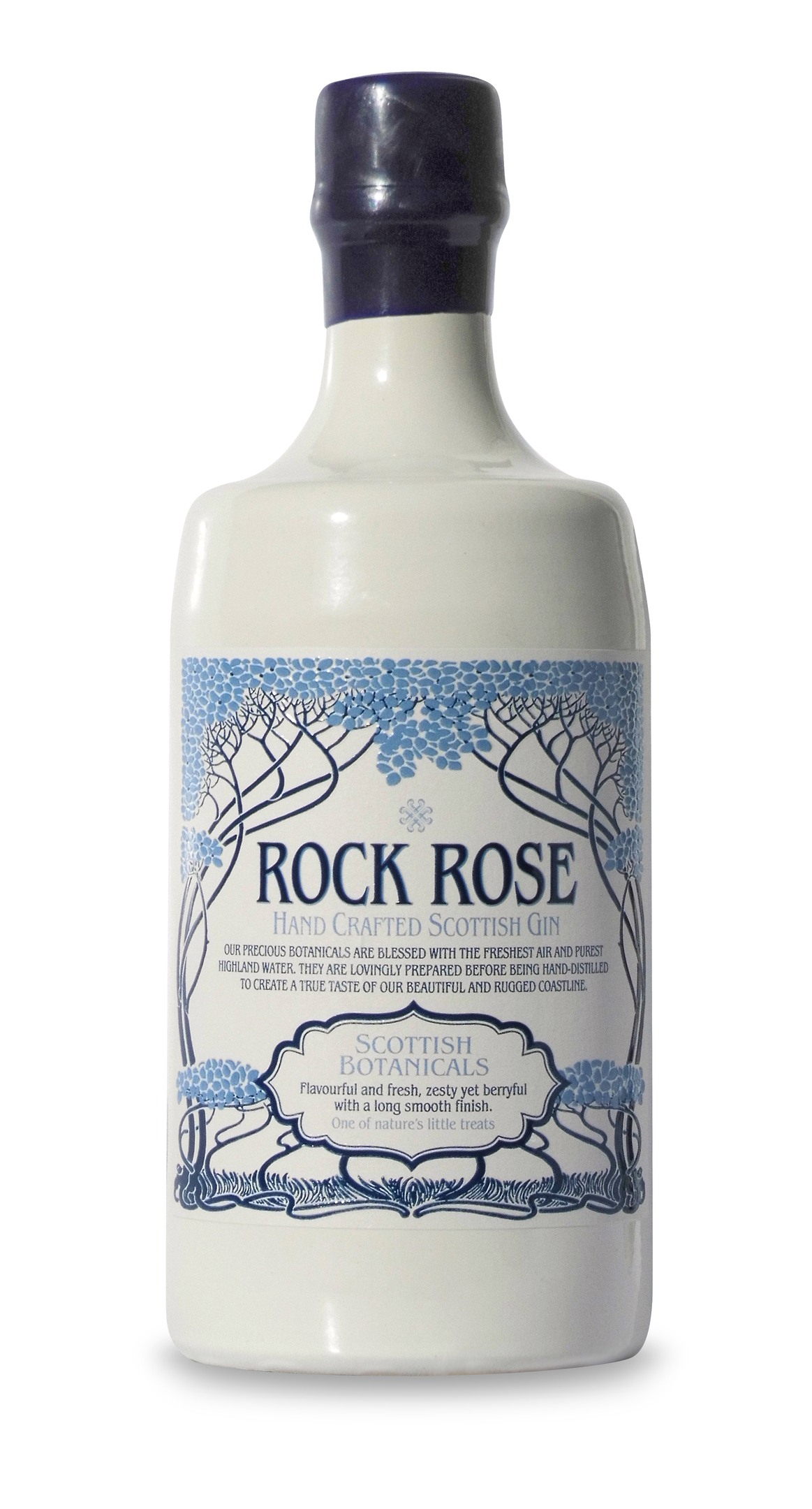 "We look to have bakery, cheese, seafood, beers, gins as well as other fresh produce, too. Isle of Sky Brewing Co. has said they will be involved, as has Dunnet Bay Distillers. These guys already sell online but they want to be part of it as their view is it's a stronger offering to be in the basket as the consumer can purchase numerous goods in one transaction."