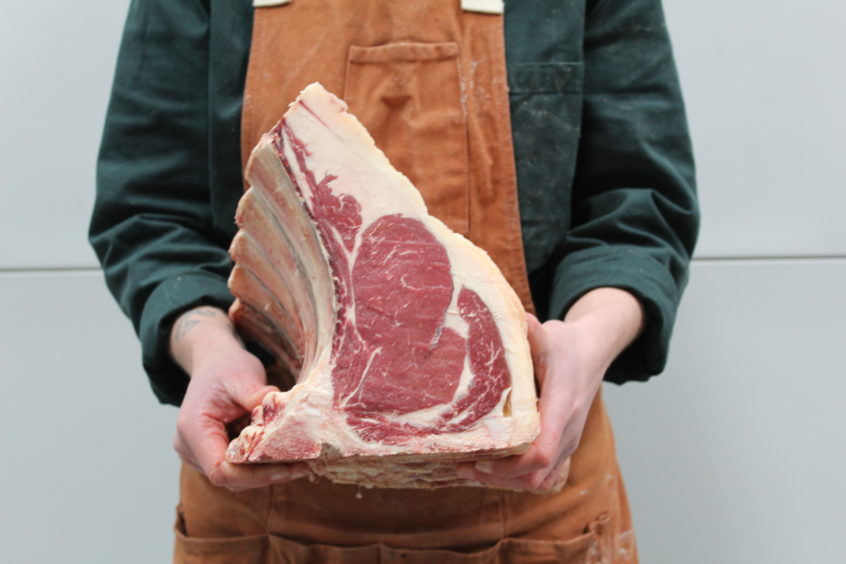 Chef Roberta Hall-McCarron, butcher Sophie Cumber and Scottish larder expert Wendy Barrie reveal the tricks of the trade to help us get the most out of spending more time with our barbecues.
As the summer is fast approaching and we've all been spending a lot more time in our gardens, it is now time, if you haven't done so already, to get the barbecue out for some tasty summer sizzlers!
Former cricket player and celebrity MasterChef contestant Matthew Hoggard MBE, recently showed off his culinary capers at the barbecue, along with a host of other celebrities on social media.
Now three of Scotland's top food professionals – a chef, a butcher and a Scottish larder expert – have revealed their tips for barbecuing at home.
Roberta Hall-McCarron is the chef/owner of award-winning The Little Chartroom in Edinburgh and was a finalist in this year's BBC Great British Menu series. A big fan of barbecuing in the restaurant, she shares some of her top tips for putting a home barbecue to good use.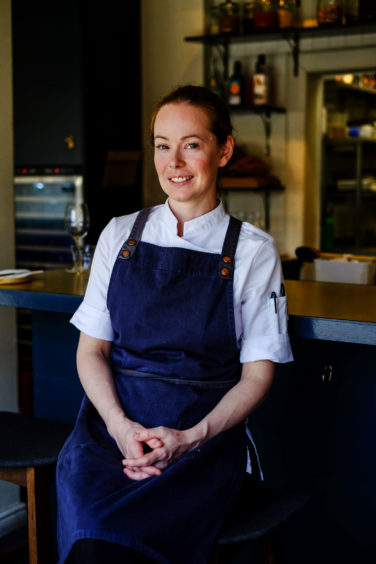 She said: "Meat aside, there are plenty of foods that work on a barbecue. The direct heat from it really enhances the flavours of fish.
"Try some mackerel, add a little salt and butter then wrap it in tin foil. It's a thin fish, so will only take around a minute and a half to cook, make sure to flip it so it cooks evenly.
"Shellfish like scallops work really well, cooked directly on the heat. The smokiness adds so much depth to the sweetness of the fish.
"I also like to cook asparagus directly on the barbecue to char it, and served with some freshly-made hummus; it makes a lovely side dish.
"Flatbreads are a must too when I am barbecuing. Why not try adding anchovies? The warmth softens the anchovies and they sort of melt into the bread, it's so tasty. I like to serve the bread with smoked pâté and dips too".
Sophie Cumber, based at Bowhouse on Balcaskie Estate in the East Neuk of Fife, sources organic beef, lamb and mutton, and free-range pork and wild venison produced on a small-scale on the estate.
She takes a nose-to-tail approach and specialises in traditional cuts that allow the natural flavour of the meat to shine.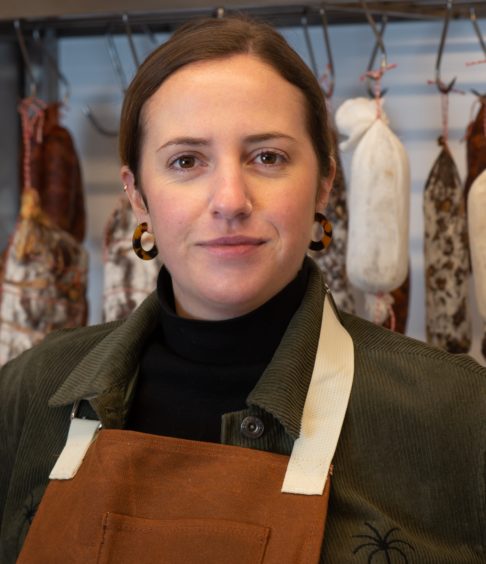 Here she lets us into her secret for making the most of the meat on a barbecue.
She said: "Don't go for the delicate cuts when choosing the meat, you want to go for cuts which have lots of flavour to stand up to the smokiness. You don't want to cook anything too small and delicate as the heat from the barbecue is often hard to judge and small delicate cuts can easily be overcooked. Choose mutton chops over lamb cutlets, rump steak over fillet and chicken leg over breast.
"If you want to serve steak, then go for something you can cook as a whole piece, and make sure it is a decent thickness. This means you only have to watch and turn one steak and can give it your full attention.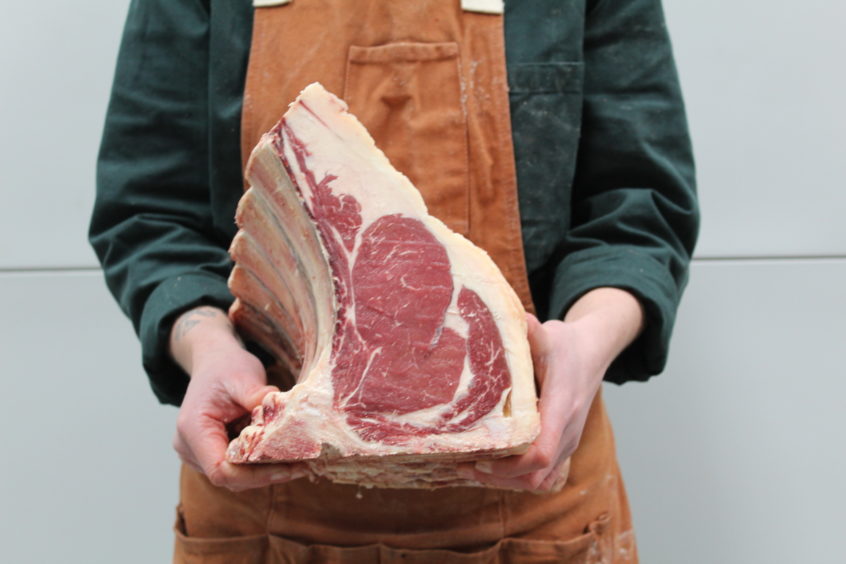 "Normal rules apply, so make sure the steak is well rested when it comes off the barbecue, at least five minutes, then slice it against the grain ready for people to come and grab.
"My favourite steak cuts for the barbecue are a thick cut full slice of dry aged rump steak, seasoned simply with salt and pepper. Or a whole piece of bavette or onglet, cuts, which also take marinades really well.
"A butterflied leg of lamb or aged mutton also works fantastically on the BBQ for similar reasons. A simple marinade of garlic, lemon and herbs and a little red wine will help to elevate the flavour. "
Wendy Barrie, director of The Scottish Food Guide and events manager of Foraging Fortnight, is a highly-respected campaigner for the finest local produce, where to find it and what to do with it.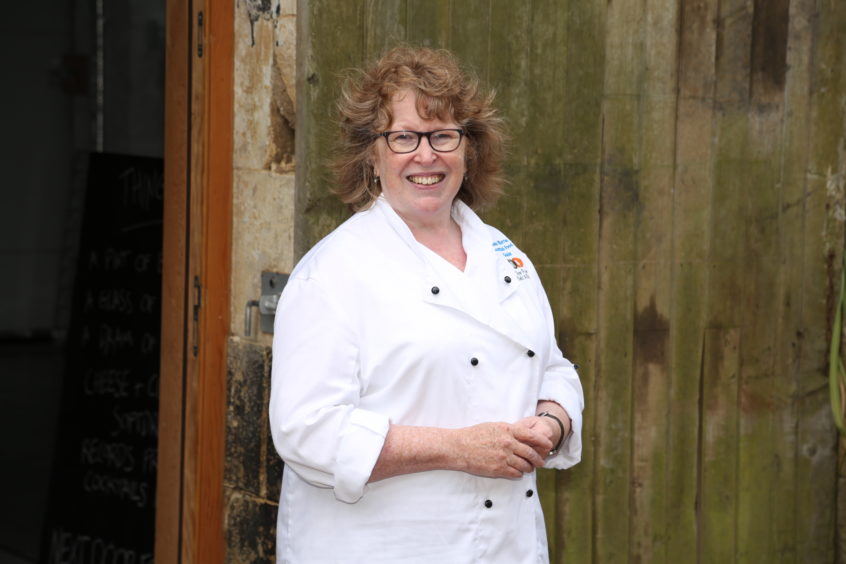 She provides independent food related expertise at her Food Studio and can be found on the highways and byways checking out the best in Scotland's outstanding food larder. For national barbecue week Wendy shared some practical tips to consider, along with a delicious way to jazz up vegetables.
"Firstly, long tongs and oven gloves are an essential part of the kit," she said. "Make sure you have these to hand to make your life easier.
"To add different aromas and tastes to your dishes, toss some rosemary and thyme onto the embers. It will give a subtle yet tasty flavouring, especially when cooking fish or meat. If you are cooking meat on a skewer, soak the wooden skewers before use for about 10 minutes in water. This will stop the skewers from burning.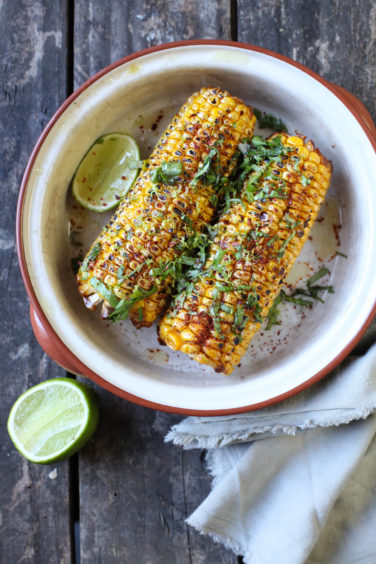 Vegetables like courgette, onion, mushroom, and cauliflower work really well on a barbecue. I would usually marinade the veg oil, chilli, and seasoning. Thread them onto skewers and barbecue for seven to 10 minutes, turning until the edges are caramelised and the vegetables are becoming tender but still with a little bite."
Meanwhile Aberdeenshire butcher to the royals, Donald Russell, has teamed up with barbecue guru Christian Stevenson (aka DJ BBQ) to create a hub of top barbecuing tips, hacks, recipes and a specially-curated barbecue box on their website.
DJ BBQ gives his top tips for ultimate barbecuing perfection: "Before grilling steaks, make sure you take the meat out of the fridge for at least half an hour beforehand so it can get to room temperature. Steaks are a muscle and need to relax to be nicely tender and juicy – so make sure you don't shock a cold steak with hot heat. However, make sure you leave burgers and sausages in the fridge until used, so they retain structure.
"Always add BBQ sauce near the end of the cook, because it contains sugar and
when sugar hits the heat it can burn easily."
---
Further reading…
Celebrate National BBQ Week with a tasty fish treat and pizza on the barbie
Sportsman to chef: Hoggy says 'cooking in quarantine is better on the Barbie!'