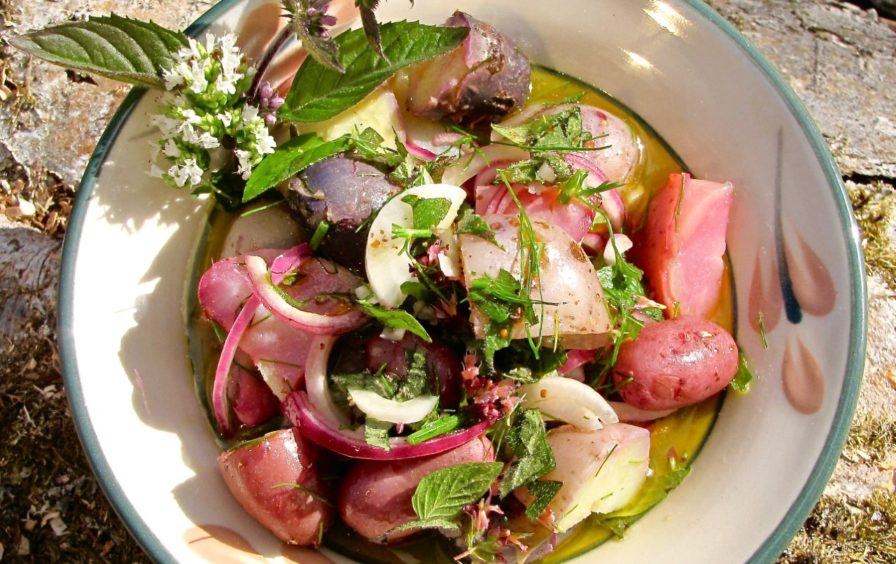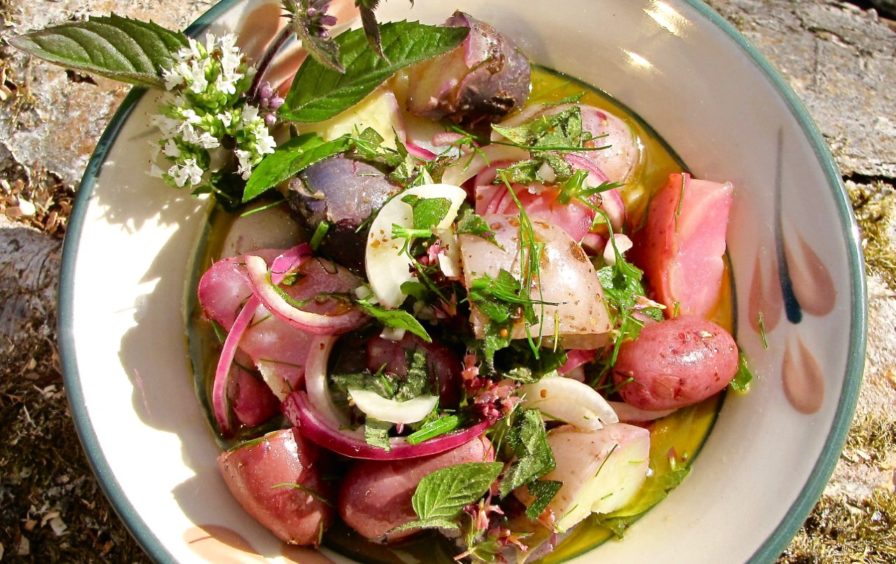 Food writer Wendy Barrie argues the case for more potatoes making their way to our plates.
Potatoes don't always receive the respect they deserve. In a world of burritos, tacos, risottos and pasta, some dare to think them uninspiring, heavy to carry and time consuming to cook…but they are missing the whole point.
Buy distinct potato varieties from your local farm shop where they have been selected for taste, grown with care and your money remains in your community, or grow your own.
Either way you will experience wonderful flavours and textures, gaining a new appreciation of the humble potato! Ours are from Potato House at Auchterhouse: Edzell Blue, Shetland Black and Highland Burgundy Red, all on Slow Food's Ark of Taste.
The range of shades and flavours are fabulous.
Simply steamed and cut in chunks, these tatties are sublime with butter but for a colourful salad, add finely sliced red onion and fresh herbs – in this case water mint, dill and wild marjoram – and combine with a homemade dressing of Summer Harvest Rapeseed Oil, Orkney Craft Vinegar, local honey, mustard, sea salt and pepper.
Absolutely delicious with cold meats or seafood – you will be embracing your food heritage, supporting your local produce and sharing good food: what's not to love?
Songs to cook to
William Jackson' s Corryvreckan from his album, Inchcolm – great Celtic music to howk tatties to!
Wendy Barrie,  is Scottish Thistle Award Regional Ambassador (2018/19) for Central, Tayside & Fife, and founder & director of award-winning www.scottishfoodguide.scot & www.scottishcheesetrail.com
She is also leader in Scotland for Slow Food Ark of Taste & Member of Slow Food Cooks Alliance.