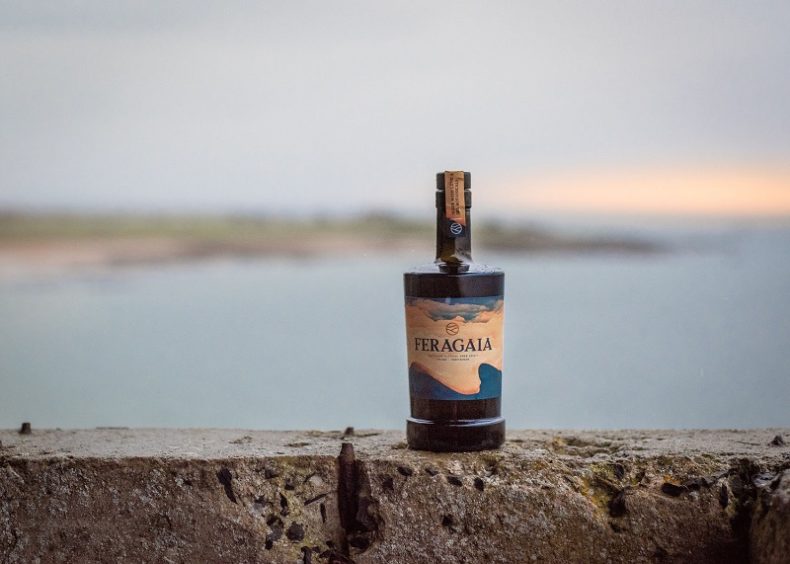 With Sober October in full swing, now's the perfect time to discover the joy of alcohol-free spirits with Fife's very own Feragaia.
Feragaia (pronounced Fe-ra-guy-a) is Scotland's very first distilled alcohol-free spirit.
Launched last summer, the Fife-based brand is all about connecting customers to wild earth, with the name derived from both Latin and ancient Greek for wild earth.
How does it do that? Well, by offering a modern and refined drink crafted from 14 sustainable, natural land and sea botanicals.
The alcohol-free spirit is distilled from 14 different ingredients, with five of them grown in the brand's native East Scotland; this includes the likes of bay leaf, lemon verbena and chamomile from Fife, blackcurrant leaf from Perthshire and seaweed picked from the coast.
"We're all about trying to source as much locally as possible and bringing to market an authentic, distilled product which just doesn't have alcohol," says Bill Garnock, co-founder of Feragaia.
It takes two months to develop Feragaia from harvest to bottle, Bill explains: "It's not a quick make, mass-produced product. It's small batch, handcrafted and a lot of time and attention goes into it, hence why it's more expensive than the average soft drink."
Costing £24.95 a bottle, Feragaia is a sophisticated spirit for premium hospitality moments. It was created to expand non-alcoholic options available for drinkers.
"Feragaia is 0.0% alcohol, it's zero sugar, it's gluten free, it's vegetarian, it's vegan friendly – so it ticks a lot of boxes. The way to drink it is with tonic or ginger ale, or you can make tasty cocktails with it, so it's designed for the adult palate," says Bill.
With restrictions around the serving of alcohol in place and the currently ongoing Sober October, the market for non-alcoholic drink options is growing and evolving.
"I think more people are interested and open to this category than say a year ago. People are becoming more aware that there are more options to drink when they're not on the alcohol, away from the sugary cans and sodas and weaker tasting alternatives," explains Bill.
"There's a lot of opportunity for an interesting, flavour-rich alternative which has none of the alcohol but all of that story and vision."
In fact, since recent restrictions were announced, Feragaia has seen a spike in orders.
"It's a terrible time for many people but being able to offer something premium, distilled in Scotland and alcohol-free at this time has suddenly become quite important," says Bill.
Feragaia was already stocked in 100 bars and restaurants in Scotland earlier this year, but in the coming months, the brand wants to reach all corners of Scotland and the UK to meet growing demand.
Restaurants, bars and others in the hospitality industry are encouraged to get in touch if they'd like to add Feragaia to their non-alcoholic offering.
"That's what we're here to do. We're here to give venues something with provenance, with all the quality, craft and process that a top-shelf alcohol made in Scotland may have, but we just don't have any alcohol. So it's quite a unique proposition," adds Bill.
For individuals looking to try Feragaia at home, you'll find the spirit stocked in lots of Courier Country retailers, including farm shops and delis across Fife, Angus, Edinburgh, the Lothians and Perthshire. You can find your nearest stockist on the Feragaia website, or order online directly for home delivery.
Once you've got your bottle, it's time to start experimenting to discover your perfect serve, be it straight on ice with orange peel or mixed with tonic or ginger ale (the two most popular serves!).
You'll find plenty of Feragaia cocktail ideas online, including Bill's recommended seasonal option – the Bramble.
Bramble recipe
Ingredients
50ml Feragaia
4/6 muddled blackberries
15ml lemon
Topped with ginger ale
Crushed ice
2 blackberries garnish
---
So what are you waiting for? Discover the wild side of alcohol-free spirits with Feragaia – find out more or order a bottle today. If you want to get in touch with Feragaia feel free to email hi@feragaia.com.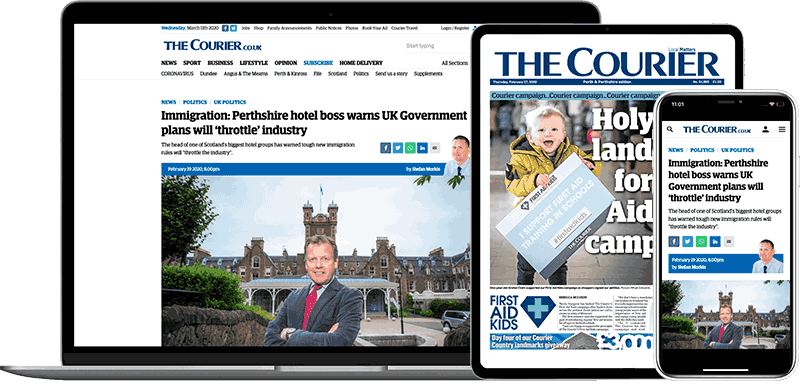 Help support quality local journalism … become a digital subscriber to The Courier
For as little as £5.99 a month you can access all of our content, including Premium articles.
Subscribe