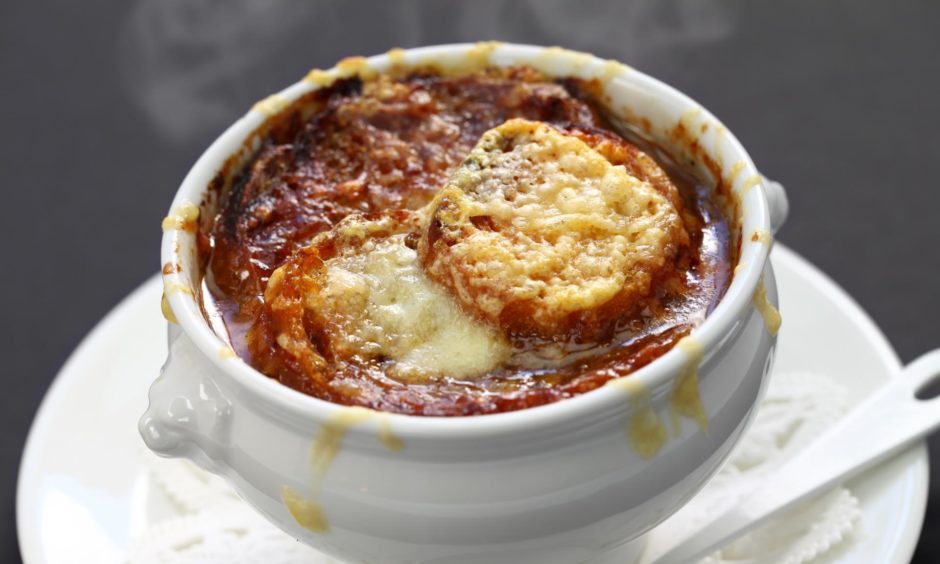 While Scotland has strict drink driving measures in place, it isn't just what's in your glass you need to be thinking about. Uswitch reveals what booze-infused foods you also need to look out for…
The drink drive laws in Scotland are zero tolerance, with just 22 microgrammes of alcohol in 100ml of breath (the "breath limit") and 50 milligrammes of alcohol in 100ml of blood (the "blood limit") allowed.
And while many drivers have now swapped their pints or wines for soft drinks, food can also have an affect on your alcohol limit and you may not even know it.
Price comparison service firm Uswitch has devised a list of items which, if consumed on mass, could be sending you over the drink driving limit.
From the coffee liqueur found in tiramisu to the large glass of red wine adding flavour to your French coq au vin, alcohol has its ways of sneaking up on you without even realising.
With a zero tolerance in Scotland, it is best to avoid alcohol at all costs when driving, so it is worth taking note of the dishes which could leave you in a pickle. It is important to note that age, weight, stress levels and your metabolism all affect how your body absorbs alcohol, too.
According to research carried out by Uswitch, you would have to eat quite a large amount of food to be affected by alcohol, however, for anyone guzzling a family-sized tiramisu in one sitting or eating six bowls of French onion soup, here are some other foods you need to look out for.
It's also worth noting heat can evaporate alcohol content added to food, which can also reduce the quantity you consume.
Uswitch car insurance expert, Florence Codjoe, said: "Despite these dishes containing alcohol, when eaten in moderation it's highly unlikely you will fail a breathalyser test in the event you are stopped by the police. However, if you are considering drinking alcohol before driving, you must stay under the limit or you could invalidate your car insurance, face a hefty fine, points on your licence, or even have your licence revoked."
---
One family-sized tiramisu
Rich and creamy, tiramisu is an Italian classic that's known for being infused with Baileys or Tia Maria, but how much tiramisu will make you tipsy? A popular recipe from Nigella Lawson contains 100ml of Irish cream liquor which equates to 4 units. While the family-sized recipe is designed to be shared, if you've got a sweet tooth, eating the entire dish is enough to push you over the limit.
---
Three servings of coq au vin
Coq au vin is a French dish of chicken braised with wine, lardons, mushrooms, and optionally garlic. A red Burgundy wine is typically used to infuse the dish with flavour. Many recipes require 600ml of wine (just short of a bottle) which adds up to 7.6 units of alcohol. That means three servings of this dish would be enough to send you over the drink-drive limit, however even one serving with extra jus could be enough.
---
Four servings of peppercorn sauce
Enjoyed with steak, most of us probably don't think twice about lashing peppercorn sauce over our plates. However, it could take just one small jug to land you in a spot of bother. A recipe from Good To Know contains 100ml of brandy, which is four units of alcohol, and designed to serve 4.
---
¾ of Mary Berry's trifle
Eating three-quarters of Mary Berry's trifle would be enough to send you over the limit, as it contains 3.75 units of alcohol. With 250ml of sherry soaked into the delicious dish, it contains 5 units of alcohol overall.
---
Six bowls of French onion soup
With 35.5ml of Cognac, 60ml of dry white vermouth, and 17.5ml of fortified wine, a recipe from Catering-Online is packed with high volume spirits that might make you fail a breathalyser test. From the recipe, an estimated six small bowls of soup would be enough, so best to keep this as a starter.
---
One side of gin cured salmon
Due to its growth in popularity, more people are also infusing their own salmon at home, using recipes to create a booze-infused fish dish. The salmon side is usually infused with 100ml of gin, which equates to 4 single servings or two double measures. If you polished off the whole plate in one evening yourself, you'd most certainly be over the limit.
---
Six servings of white wine sauce
Using a recipe from Good to Know, Uswitch can reveal it takes just six servings of white wine sauce to send you over the limit. With 300ml, just short of a large glass of wine, added to the creamy sauce, the jug contains 4.2 units of alcohol in total, which is more than the average recommendation.
---
13 servings of spaghetti Bolognese
A BBC Good Food recipe designed to serve six contains 125ml of red wine, which equates to 1.75 units if it is 14% ABV. That means you'd have to eat 13 dishes of spaghetti Bolognese to consume enough alcohol to not be able to drive.
---
A two-litre tub of rum and raisin ice cream
If you're a fan of ice cream and often find yourself at the bottom of the tub, rum and raisin probably isn't the best flavour to choose. Eating a full two-litre tub might leave you feeling a bit merry as it can contain 100ml of dark rum as it does in Mary Berry's recipe.
---
325 chocolate liqueurs
While you can technically get drunk from eating chocolate liqueurs, you will need to consume a lot to do so. Elizabeth Shaw's Famous Names Signature Collection contains an estimated 3.4% alcohol per 12 chocolates (185g) which is around 3.4ml of alcohol. To be over the drink-drive limit, you would have to indulge in around 325 chocolates!