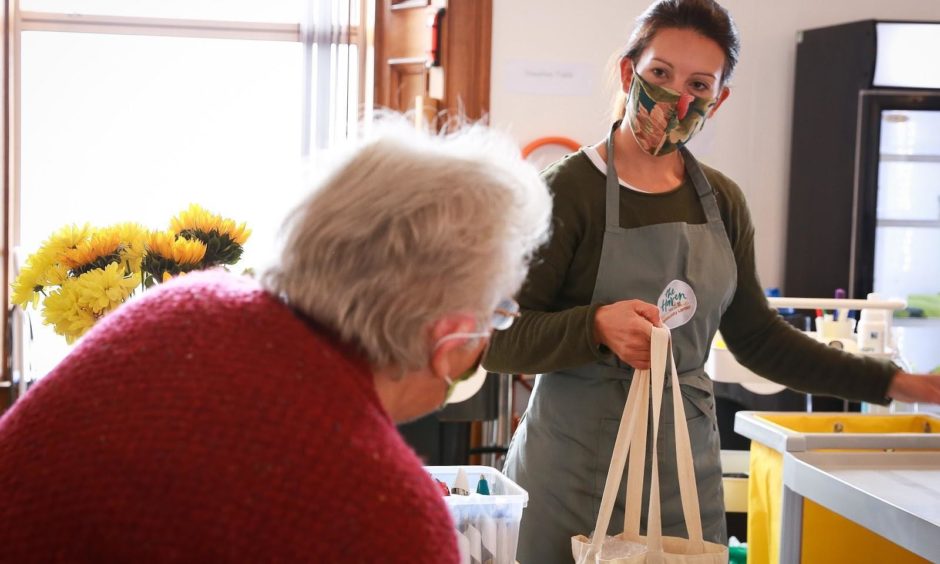 The Haven in Stonehaven, which has helped thousands of people in food poverty during the coronavirus outbreak, is appealing for help to cover mounting expenses.
The Haven, a not-for-profit wellbeing space in Stonehaven, Aberdeenshire, has launched a crowdfunding campaign to raise £22,000.
The money raised will allow The Haven to continue offering a community food larder service to people in the local area.
And people have already responded well to the fundraising drive with more than £15,000 already having been pledged via the crowdfunding page.
The Haven community larder was first set up in response to the Covid-19 pandemic to address rising levels of food insecurity, providing a space for the local community to access food and essential goods.
The wellbeing hub is now facing the financial reality of the pandemic and needs to crowdfund to cover six months of operational expenses.
Supported thousands
The Haven has supported a wide range of people in the local community to access food; from families, young people, those recently made redundant and the elderly.
Since opening their doors in May, they have supported over 3,044 visitors and redistributed food waste by partnering with local Co-op supermarkets through their Food Share initiative.
Food Share sees Co-op's stores give products that are close to their sell-by date to local community groups at the end of each day to prevent food waste.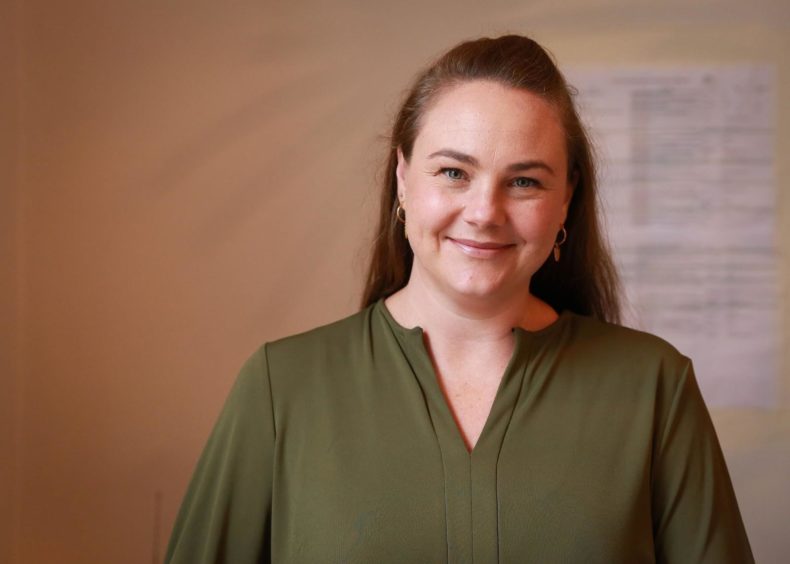 Julia Morton, founder of The Haven, said: "Our crowdfunding campaign is a critical moment for The Haven. In response to the pandemic, we transformed our yoga studio to address a rising level of food insecurity in Stonehaven and the surrounding area.
"Sadly, we received no rent break or reduction during lockdown. With our reserve savings now dwindling, it is vital that we meet our crowdfunding target.
"Without funding, we need to start planning to close the larder doors leaving vulnerable people in our community stranded.
"Meeting our target will allow us to keep our doors open for a further six months. In that time, we will be working to create a sustainable future for the community larder and aim to continue offering support to the Stonehaven community for many years to come."
Uncertain times
Mairi Gougeon, MSP for Angus North and Mearns, said: "The Haven's community larder is a great example of how our local community has pulled together to support each other through these increasingly uncertain times.
"The community larder has provided crucial support when it has been needed the most, as the true impact of the pandemic is still unknown, these services must continue to have a place in our community."
Along with the food larder service, The Haven, a wellbeing space in the heart of Stonehaven, also has a yoga studio, healing room and a mindfulness room all available for hire.