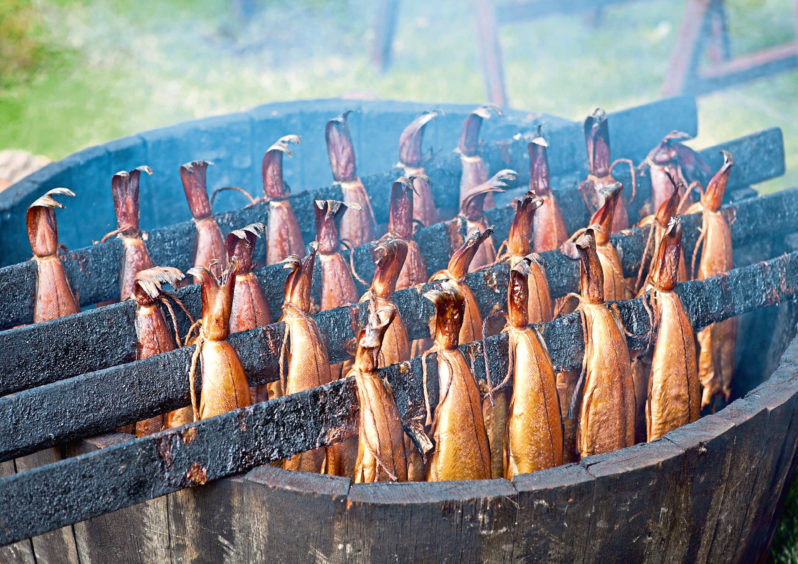 While no visit to Arbroath could truly be complete without buying smokies, a recent very blustery weekend saw us determined to seek out some other foodie treasures offered by the town.
That said, the intoxicating smell of smoked haddock is so pervasive it's impossible to resist for too long, especially if you park near the harbour where most of the fish is processed.
There is something so primal about smokies that resonates best in autumn-winter. For me they are the taste of mists, salt spray, wet, rusty foliage and dark, dank sheds. How lucky we are to have them so close to us.
The fish, processed solely in Arbroath, now has Protected Geographical Indication status which limits production to within 4km of the town. This puts the humble yet delicious smokie on a par with Champagne and Roquefort, an amazing fact given the production of the fish remains mainly a cottage industry.
Our first stop in Arbroath is always the fantastic E&O Fish which I discovered years ago when Lorraine Kelly mentioned it as her go-to fish supplier.
Oatmeal
It's perfect: a tiny space featuring the freshest selection of fish in the local area, all at very competitive prices for produce of this quality.
It's here that I come to find herring which I love to fry in oatmeal, just like my granny did in the 1970s. But there are so many other ways to enjoy this deliciously oily fish, now sadly a rarity on most restaurant menus.
One exception is the brilliant East Pier Smokehouse in St Monans (now closed for winter) which makes the loveliest herring and potato salad with anchovies, egg and fresh horseradish – to eat this perched above the North Sea with a glass of crisp Sancerre is to really participate in one of life's simple pleasures.
Until the Smokehouse reopens next year, it would be so easy to replicate the dish at home, and BBC Food has an online recipe featuring mustard instead of horseradish while the New York Times has one with horseradish and brown butter that sounds absolutely delicious.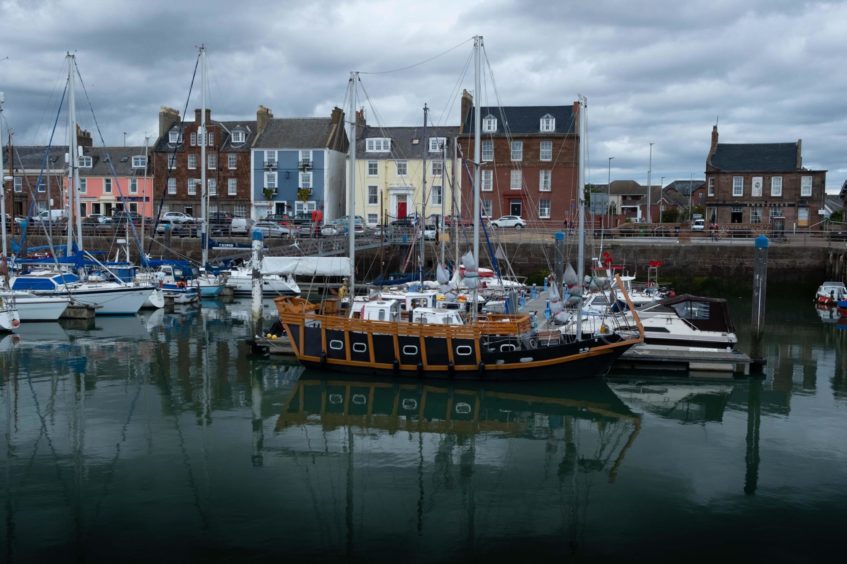 Herring is such an under-appreciated fish and so few fishmongers sell these silver darlings now – such a shame as they are absolutely delicious, and we should be cooking more with them.
Nigel Slater
If you look online you will see that Nigel Slater has posted quite a few simple but delicious recipes featuring herring, although he does advise that their smell makes it more advisable to grill them outdoors. Lightweight! His herring pastries sound especially delicious.
Similarly, the joy of a new book from Nigella Lawson is amplified by the knowledge that I can get very good fresh anchovies from my fishmonger David Lowrie in St Monans and also from E&O in Arbroath.
Nigella's book Cook, Eat, Repeat (hate the title, love the book) is a fascinating work which opens with a chapter titled A is for anchovy which so accurately describes the "confrontational pungency" of the fish but also their "transformational subtlety".
Part of Nigella's huge appeal has always been that her recipes come clad in such elegant prose that they can be read as much in the study as the kitchen.
Her beguiling mix of expansive culinary knowledge, a fiercely intellectual mind and a populist endearing persona make her books as much a joy to read as to cook from.
If this latest tome arrives with less of an obvious handle than her others, it is no less welcome – and any book that has a chapter in defence of brown food is OK by me.
Also, while fish fingers are not available in any fishmonger I know, Nigella's fish finger bhorta is an instant Wednesday night supper staple that is accessible to anyone with the tiniest Spar shop nearby.
Back in Arbroath, E&O sell every fish in season and you can be sure that what you buy here is top quality. Whenever I shop here I always buy salmon because my new quick supper, which passes the Sirtfood diet test, is salmon baked in turmeric. Other E&O essentials are dressed crab, squid, scallops and lemon sole.
Real find
Next stop in Arbroath is the best coffee shop in town, although it offers so much more than coffee. Bearpig is a real find and the kind of place you might linger in for hours, were it not for the fact that we should all be aware right now that small businesses have to make a living from a reasonable turnover of customers.
Everything in Bearpig is nicely understated and calming. We arrived in the middle of a rainstorm and felt immediately cosseted although I imagine the CBD oil for sale (also available as an extra shot in your beverage) might induce nirvana even quicker.
But for now I made do with a Red Velvet, a delicious concoction made from beetroot, organic chocolate and milk (£3.50).
To eat I had a delicious cheese crumpet served with chutney and a good salad which was miles away from the wilted pre-bagged clag normally served as a garnish.
This salad featured carrot, which is normally a negative for me, and onions which I think had been made less intense by pre-soaking in vinegar. A few pomegranate seeds strewn over the top made this simple lunch a thing of glory, all the better for the obvious freshness of the salad and the attention to detail in the presentation.
By the way it's worth reiterating that the food here is freshly made so you should expect a reasonable wait for it to arrive – but if you're after instant sustenance just order one of the great cakes on offer and have a word with yourself as you eat it.
Cherish
Is waiting for a delicious lunch while relaxing in a lovely environment really something to stress about? Bearpig is a touch of Greenwich Village in Arbroath and, as such, is something to cherish.
After your light lunch in Bearpig it would be a good idea to explore Arbroath Abbey, a mere few steps away but those few feet propel you back almost nine centuries to 1178.
The abbey is most famous for its association with the 1320 Declaration of Scottish Independence and I must admit that I made my own declaration to Scottish freedom as we walked by.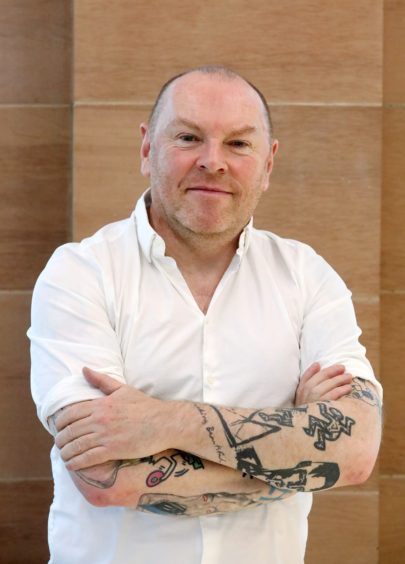 Crashing down the high street in teeming rain (there is an excellent used book and record shop near the abbey, by the way – although I don't think it has an actual name), it was impossible not to think of Morrissey's brilliant Everyday is Like Sunday which so perfectly sums up a British seaside town, as seen through the eyes of the then John Betjeman of rock music.
Never have empty shop doorways provided such welcome shelter because this day really did feel like Armageddon.
This is no disrespect to Arbroath, which has some fine examples of architecture and a very strong sense of self, but it's impossible not to feel deep discomfort and regret at what happened to the beating heart of so many towns like this. We felt an anger that a once fine town had been systematically allowed to fall into such a state of neglect, like so many others in the UK.
Solace was provided by the find that is Andreou's Bistro at the other end of the High Street, a restaurant aiming to bring the food and atmosphere of a small taverna in Cyprus to Courier country. Largely, it does.
Owned and run by Andrew McDonald, the restaurant has an authenticity and simplicity that is hugely welcome. It feels real. The menu spans Cyprus, Greece, Spain and the Middle East although it is Greek Cypriot food that is the spine of this wonderful place, stemming from the fact that Andrew himself is half Greek Cypriot.
The food is great. From a tapas-style menu, commendably featuring many vegetarian options, we over-ordered and enjoyed everything. The hummus and tzatziki (£5.95) that came with good pitta and olives was freshly made and delicious.
David's falafel (£5.50) were brilliantly spiced while his halloumi gyros (£6.50) came with salsa fresco, fries and tzatziki. A side order of hand-cut chips (£2.99) were just like your mum used to make except these came adorned with Moroccan spicing.
My calamari (£5.50) were crisp and flavoursome, and a notably large portion. For my main course I ordered the blackboard special of chicken and chorizo stew (£8.99) and it was hearty and delicious, unctuous with gigantes plaki and potato.
I loved this place which provides healthy, tasty and delicious food from a cuisine that is woefully under-represented locally. I was also impressed by how they work with local suppliers, both to keep money in the community but also to support sustainable farming and fishing.
Also, they offer free meals to people in need with a special zero waste "social snacks" initiative every Sunday.
E&O Fish, East Grimsby, Arbroath, DD11 1NX. t: 01241 873574.
Bearpig, 35 Guthrie Port, Arbroath, DD11 1RW.
Andreou's Bistro, 57 High St, Arbroath DD11 1AN. t: 01241 230240.
More in this series:
MURRAY CHALMERS: Overcoming a fruit fly infestation and a venture to the fare sights of Newport
Murray Chalmers: Dreamy food helps to settle memory of a culinary nightmare