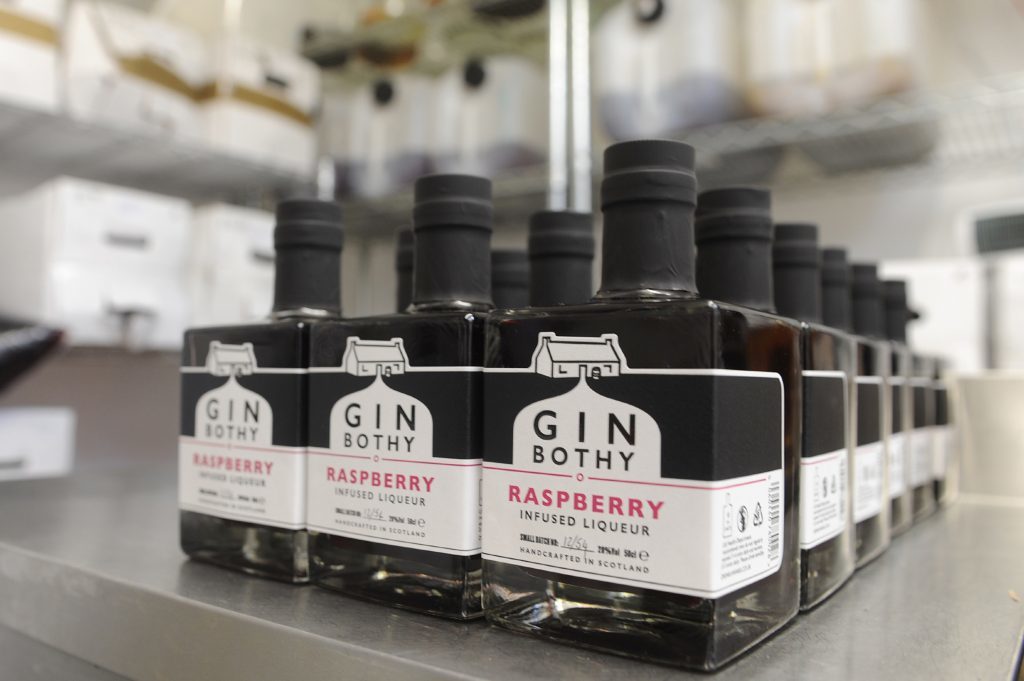 For a venture that started "by accident", the Gin Bothy is doing phenomenally well. Gayle Ritchie meets the entrepreneur behind the booming business
Standing in the middle of the old smiddy near Kirriemuir, Kim Cameron is grinning from ear to ear.
Just launched as the new hub of her artisan gin business, the space will soon host tastings and events, as well as offering room to grow the Gin Bothy.
"I was being asked to take on massive orders and the original production kitchen, in a wee bothy, was just too small to work in," says Kim.
Having previously watched Kim in action bottling the nectar at the bothy, just along the road at Peel Farm, at Lintrathen, I could see why she was desperate to move to bigger premises.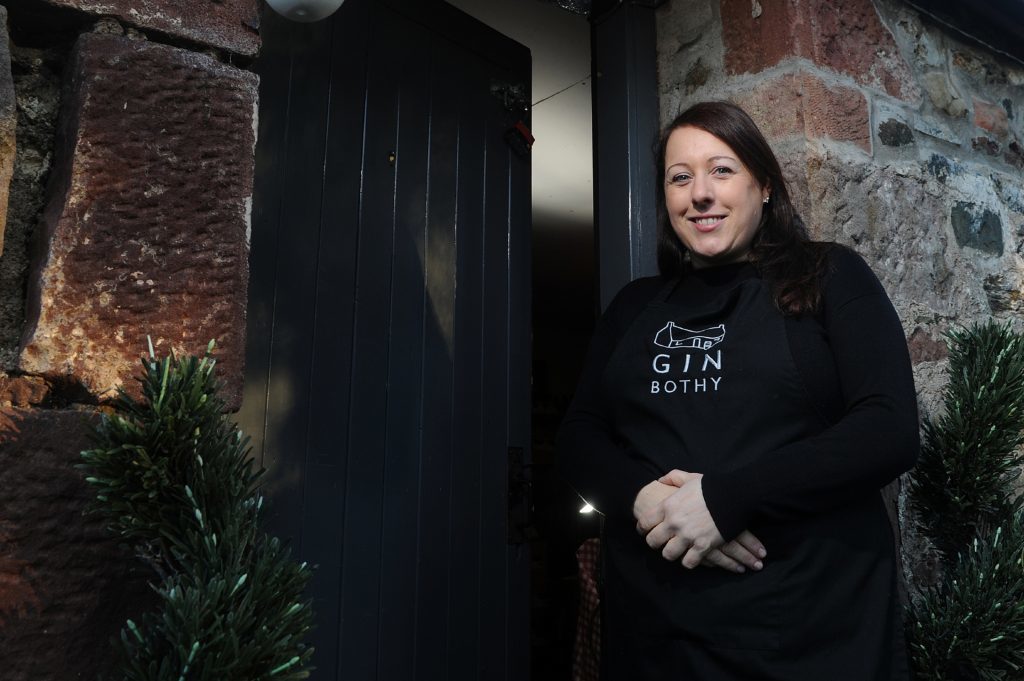 Cute and couthy it certainly was, but it was also very cramped. However, it was here that Kim and a small team started hand-making batches of the artisan gin – around 1,000 bottles a month – infused with seasonal produce from local berry fields and farms.
That was three years ago and Kim, 39, has never looked back.
"So many people ask me, 'who's behind the Gin Bothy?' and say 'There must be a man, a father or a husband? ', and I reply, 'no, it's just me!'," she laughs.
"They ask where all my machines are and I tell them I just use jugs and buckets!"
Raised along the road in Glenmarkie, Kim studied management at Glasgow University before embarking on a career across the UK and Ireland in retail and finance.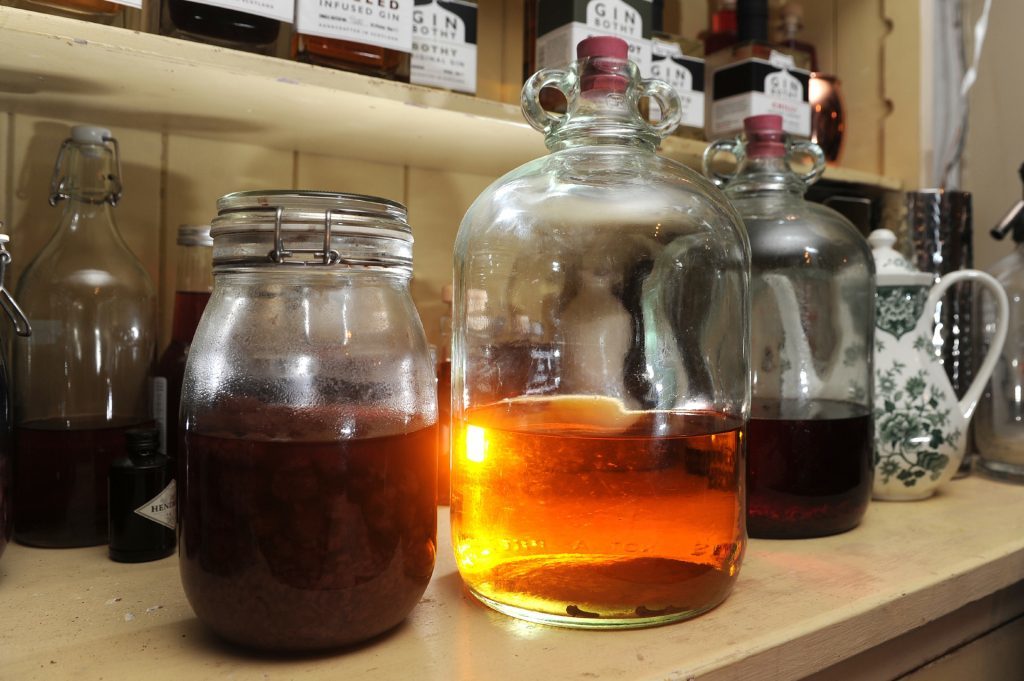 When her father took ill, she returned home, took over management of Peel Farm and established the Jam Bothy.
After entering her product into the World Jampionships in Perthshire, her mum suggested adding the by-product of her mass jam-making – an excess of fruit juice – to gin.
The resulting drink, made with the help of a 17th century recipe favoured by bothy dwellers, outsold Kim's jam and hence, the Gin Bothy was born.
"I describe myself as an accidental gin maker," says Kim.
"The Bothy was never created for the sole purpose of gin but since I began sampling my creations three years ago, it's been a whirlwind."
The abundance of local fruit allows Kim to work through the year, starting with rhubarb into raspberry, strawberry, late autumn raspberry then blueberry and chilli which is made with Fife-grown capsicums.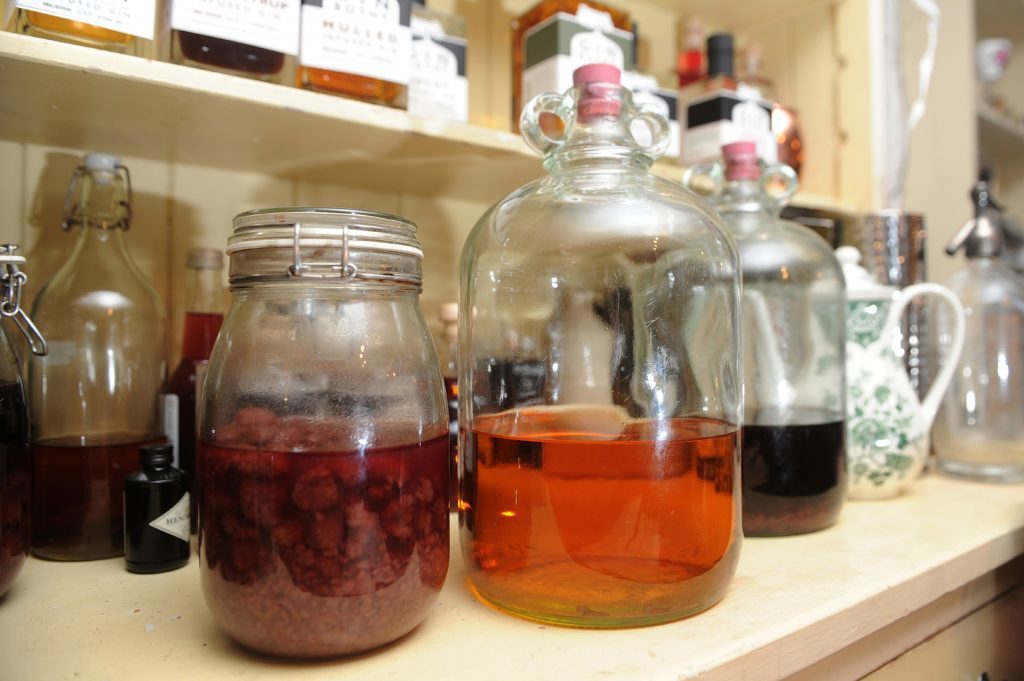 Kim explains: "We start with small batches of gin steeped in fruit, hand-turn it daily to infuse, then add sugar and a few top-secret ingredients in order to impart the unique flavour."
The botanicals and grain spirit come from a distillery at Glamis, a few miles away, and it's here that Kim distils her gin.
In August 2016, the Gin Bothy's Mulled Gin won a prestigious Great Taste three-star award.
Finding its biggest fans were women, Kim's next plan was to produce something that would appeal to men.
Thus, the award-winning Gunshot Gin – which has the same ingredients as mulled gin – was born.
"It's aimed at shooters who can pop it into their hipflasks to keep them warm on the hills," she says.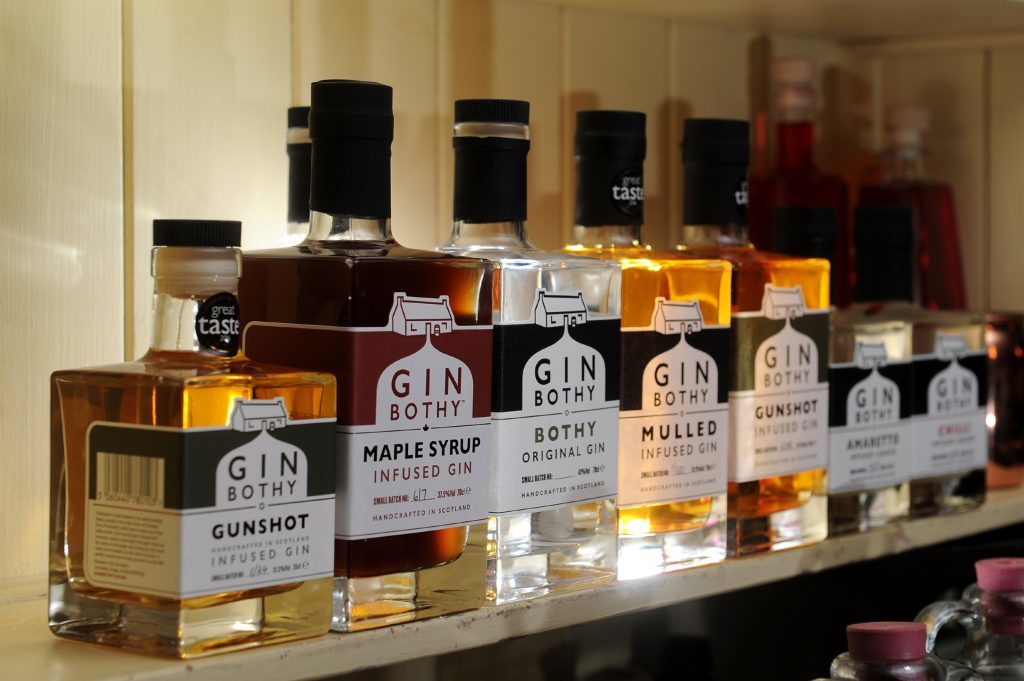 The possibilities are endless and launching in 2018 will be Speycast Gin, which – you guessed it – will be aimed at fishermen.
Kim is also working alongside the Woodland Trust to produce a new gin using local pine needles, heather, hawthorn and milk thistle, with £1 from the sale of each bottle going to the charity to help preserve one of Scotland's oldest pine forests.
She loves to recycle so if you bring your empty bottle back to the Bothy, you'll get money off your next one.
Back to the smiddy (the new Gin Bothy HQ) which boasts an old forge, Kim reveals plans for the site. "There will be gin days, bottle your own events and we want to open a visitor centre where people can see the gin being made."
For more information, see www.ginbothy.co.uk