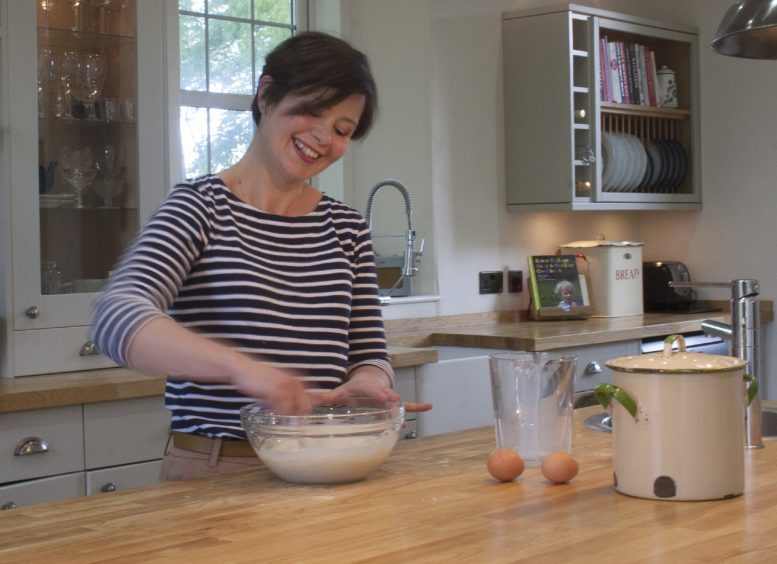 Catherine Devaney has two young children, a hungry labarador and a man from Essex. Here, she shares some happy family cooking from a kitchen in the Fife countryside.
My children are small enough not to remember the dark nights. Darkness at teatime is a genuine thrill for them now. November in our house is all about the shortening days, the magic of frosty breath in the mornings, cosy new scarves and glossy toffee apples.
Come Bonfire Night we will be daring ourselves to light fireworks in the field and gathering in our warmest coats round a crackling fire, making fairy trails with sparklers. For our bonfire feast, in celebration of autumn fruits and the last of our apple crop, I'm barbecuing pork and apple sliders with a smoky tomato, apple and plum relish.
Cooking outside on a cold dark night can be magical: the aroma of crispy pork in the freezing air and the toasty heat to warm your hands…perfect for a winter party.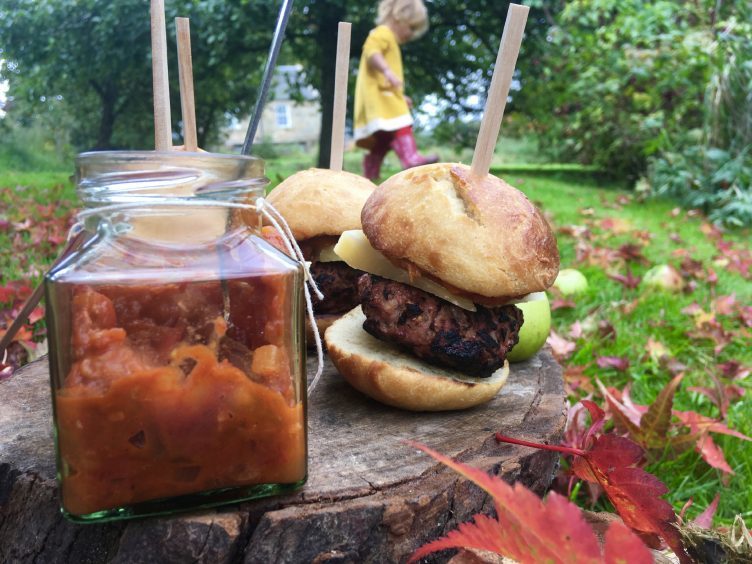 To make the sliders: combine a pound of minced pork, seasoning, half a finely chopped onion, two grated apples, a teaspoon of sage and a diced knob of ginger. Shape into sliders, chill until required, then barbecue until well cooked through.
To make the relish: melt a tablespoon of butter and sweat half a finely chopped onion; half a plum (diced); half an apple (diced); 4 small vine tomatoes (diced, seeds removed); one crushed clove of garlic; one tablespoon brown sugar; 2 tablespoons apple cider vinegar; one teaspoon smoked paprika; half a teaspoon of mild chilli powder; a pinch of salt and pepper; and a third of a tin of chopped tomatoes.
Simmer gently for about 25 minutes, stirring occasionally, until it has reduced into a sticky, tangy relish. Serve the sliders on toasted brioche with sharp Isle of Mull cheddar and a generous spoonful of relish.
Music to cook to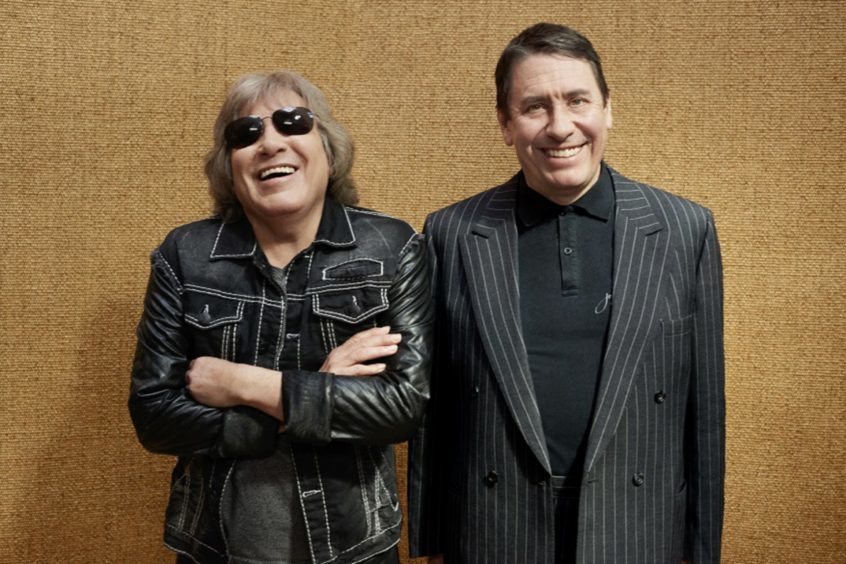 The song we love just now is Let's Find Each Other Tonight by Jools Holland and Jose Feliciano. My two-year-old is a very energetic dancer and this has her twirling and jumping up and down in the kitchen every time.
www.akitcheninfife.com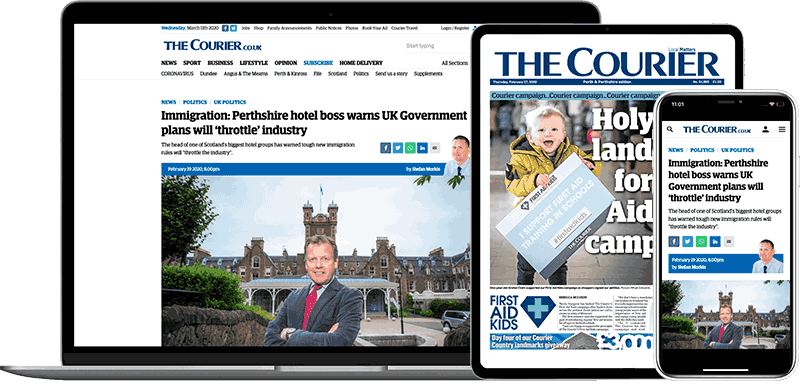 Help support quality local journalism … become a digital subscriber to The Courier
For as little as £5.99 a month you can access all of our content, including Premium articles.
Subscribe