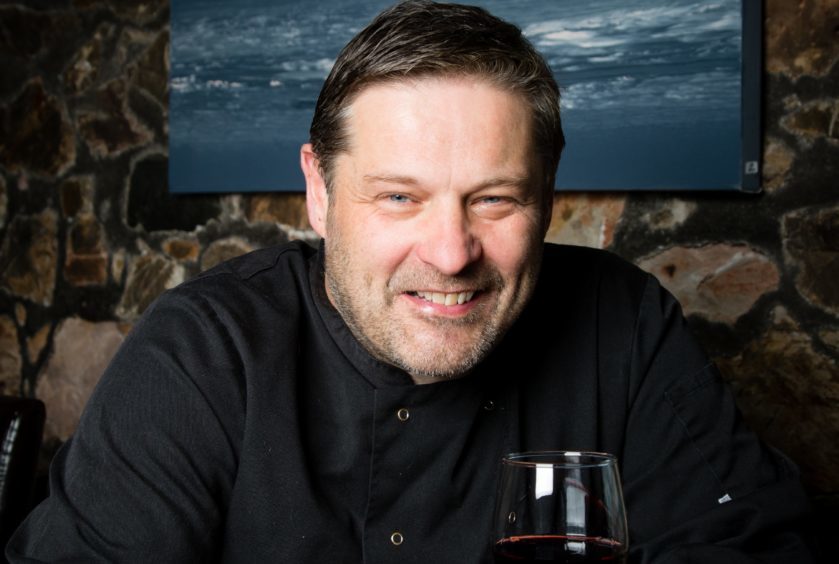 John Kelly, chef patron of the Grange Inn by St Andrews, talks Dali, dinner guests and dark chocolate with Menu editor Caroline Lindsay
Desert island food?
A Extra virgin olive oil – if I ever managed to catch a fish I can use it to grill it.
Q Favourite TV chef?
A Keith Floyd – his presenting style was so entertaining, he was a great chef and, of course, the ever present glass of wine…
Q Favourite cook book?
A Salvador Dali's surrealist cook book Les Diners de Gala. The artist was something of a culinary connoisseur and there are 136 recipes inspired by actual dinners that he and his wife Gala ate. It is a sumptuous book full of Dali illustrations and photographs, and recipes from top chefs. It has a crossover appeal for both chefs and art lovers.
Q Favourite ingredient?
A Hand-dived scallops freshly caught and lightly seared with lemon, salt and olive oil.
Q Most hated ingredient?
A Monkfish liver. I have tried almost every way to make it taste nice but it's impossible.
Q Perfect dinner guest?
A The perfect dinner guest is anyone who enjoys eating great food, drinking nice wine and is good company. If I had to choose someone famous then probably Barack Obama.
Q Favourite kitchen gadget?
A Blow torch – great for crisping up fish skin etc.
Q Favourite music to cook to?
A BB King: I love cooking to some American blues – he is a genius.
Q Perfect menu?
A Start with hand-dived scallops lightly seared with lemon, salt and olive oil. Main course would be lamb served with garlic dauphinoise potatoes, pea and mint purée, salt baked turnip and thyme jus. Dessert – clootie dumpling with homemade iced marmalade yogurt and tea syrup.
Q Favourite
country for food?
A Scotland. The produce from the land and sea is the best in the world.
Q Favourite chef, alive or dead?
A Paul Bocuse was a huge inspiration when I first started out as a chef and his cookery books were some of the first I ever bought.
Q Favourite culinary season?
A Autumn because I love the autumnal vegetables such as pumpkin, butternut squash, kale and so on.
Q Salt or pepper?
A Salt – for seasoning, pickling, salting fish etc.
Q Favourite herb?
A Thyme is a very versatile herb and can be used in so many dishes. I particularly love it with lamb.
Q Favourite spice?
A Cinnamon – another versatile ingredient. We use it when poaching our winter fruits for a dessert dish and it can be adopted in savoury dishes such as braised red cabbage.
Q Favourite way to cook the humble potato?
A Boiled new potatoes finished with butter and dill and served with a fillet of herring on top .
Q Favourite go-to recipe if you're in a hurry?
A Homemade spaghetti with parmesan, lemon, pepper and cherry tomatoes – quick easy light and fresh serve with some crusty homemade bread.
Q Favourite naughty nibble?
A Dark chocolate. I am often to be seen in the kitchen with a handful of Belgian dark chocolate chips.
Q Favourite health food?
A Baba ganoush, avocado and poached egg on sour dough bread – light, well balanced and very healthy.
Q Ideal picnic dish?
A Scotch egg. It's very easy to make using a high quality sausage meat, although I like my egg slightly runny.
Q Ideal BBQ food?
A Barramundi fish and king prawns, especially when cooking on a BBQ in Brisbane under a hot sun. It brings back great holiday memories.
Q Are you critical of the food when you're dining out?
A I try not to be critical and I always look for the positives. I appreciate the effort that goes into making food.
Q Top tip for failsafe cooking?
A Always use the best and freshest ingredients you can afford.
John's herring and tatties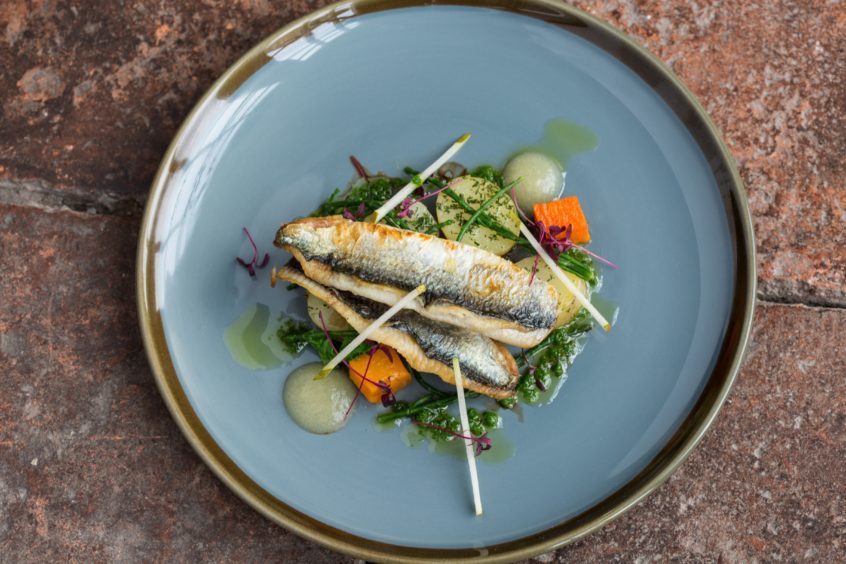 INGREDIENTS
SERVES 4
1 large butternut squash
Dash olive oil
Salt and pepper
1kg new potatoes
3 tbsp chives, chopped
1 cup olive oil
4 handfuls trimmed kale
85g butter
2 tbsp chopped dill
8 herring fillets, boned
Juice of one lemon
DIRECTIONS
Peel and de-seed the butternut squash and cut into chunks approximately 2-inch square.
Mix the chunks with a little olive oil to coat, then season them with a pinch of salt and pepper, bake in the oven at 200C for 35 minutes until tender.
Wash the potatoes and then cover with water, add a pinch of salt and bring to the boil.
Boil until cooked (approximately 20 minutes), drain, cut in half and keep warm.
Take three tablespoons of chopped chives and blend with the cup of olive oil.
Bring a pot of water to the boil and blanch the kale for 10 seconds, drain and add to the warm potatoes with the butter and the dill and mix together.
Place a large non-stick frying pan on to a medium heat and add a little oil.
Once hot, sear the herring fillets skin-side down first, season with salt and pepper, cook for two minutes each side depending on thickness. Once cooked place on a warm plate.
To serve, place the potatoes on four warmed plates with the butternut squash and then place the herring fillets on top, drizzle the chive oil and lemon juice on top.
Delicious accompanied with some homemade apple purée and thinly slice green apple sticks with a few sprigs of dill to garnish.
Recipe from www.thegrangeinn.com