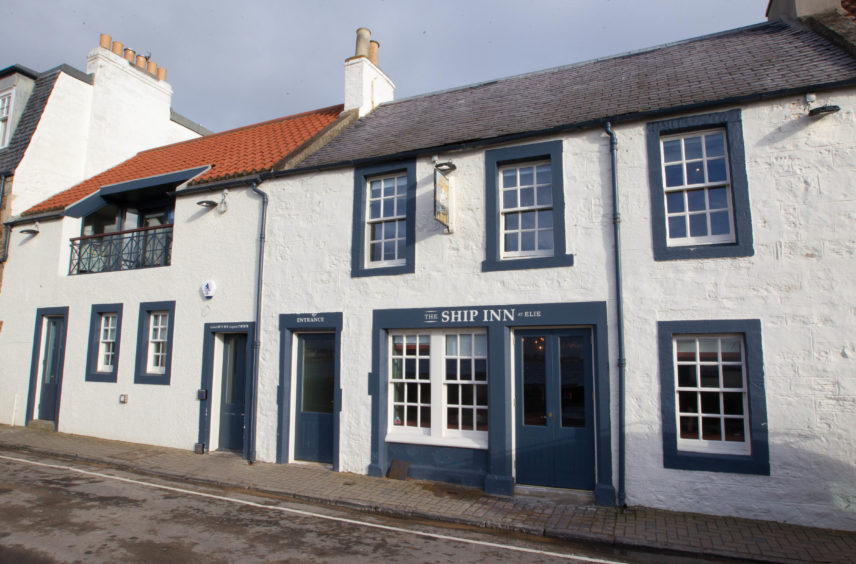 Not surprisingly, Marc Wohner, head chef at the Ship Inn in the Fife coastal village of Elie, is a fan of seafood. Caroline Lindsay finds out more.
Q Desert island food?
A Fish tacos and a beer. Feels like a holiday then.
Q Favourite TV chef?
A I don't have one. I'm hardly in front of the TV.
Q Favourite cook book?
A Modern Cookery from Escoffier. It covers a good base of knowledge for young chefs that they will need in this industry.
Q Favourite ingredient?
A Butter. It makes most foods taste moreish.
Q Most hated ingredient?
A Okra. It's just not a taste or texture I like.
Q Perfect dinner guest?
A David Attenborough would make for exciting conversation. It definitely wouldn't be boring.
Q Favourite kitchen gadget?
A My Robot Coupe makes your life in the kitchen a lot easier.
Q Favourite music to cook to?
A Chill out music. To keep focused.
Q Perfect menu?
A Local crab to start, then it has to be Scottish venison. For dessert I'd have a pineapple tarte tatin.
Q Favourite country for food?
A Scotland, it has the best seafood, lamb, beef etc. I have worked all over the world, and Scotland is definitely one of the top countries for ingredients.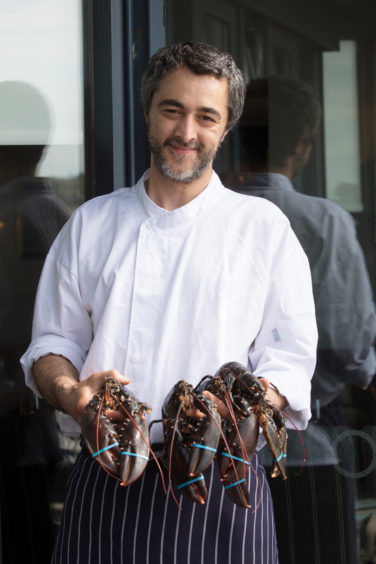 Q Favourite chef, alive or dead and why?
A Paul Bocuse as he is a legend in this industry.
Q Favourite culinary season?
A It has to be autumn with all the Scottish wild mushrooms and the game – I just love it.
Q Salt or pepper?
A Salt. Just because it brings flavour out of ingredients.
Q Favourite herb?
A The humble flat leaf parsley, it is just so versatile.
Q Favourite spice?
A It has to be vanilla, I just love the aroma.
Q Favourite way to cook the humble potato?
A Creamy buttery mashed potato – yummy.
Q Favourite go-to recipe if you're in a hurry?
A The good old bacon sandwich. You just can't go wrong.
Q Favourite naughty nibble?
A Midnight chocolate bar.
Q Favourite health food?
A Quinoa.
Q Ideal picnic dish?
A Vietnamese rice paper rolls.
Q Ideal BBQ food?
A Whole seabass.
Q Are you critical of the food when you're dining out?
A Not as much as if I was cooking it.
Q Do you tip in restaurants?
A Yes.
Q Top tip for failsafe cooking?
A Read the recipe twice before you start.
Q Worst cooking sin in your opinion?
A Cooking out of the freezer instead of cooking from fresh.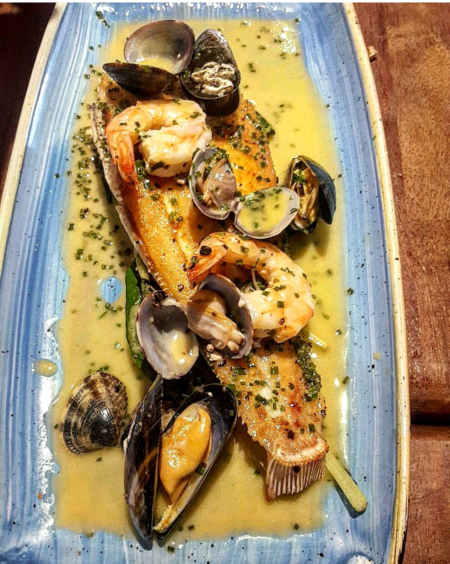 Lemon sole with mussels and clams
Ingredients
Serves 1
1 trimmed and skinned lemon sole
3 prawns peeled and cleaned
6 mussels cleaned
6 clams
4 cherry tomatoes
100g butter
100ml dry white wine
1 lemon
1 clove of garlic
1 finely diced shallot
20ml olive oil
20g chopped chives
Salt and pepper
directions
Season your lemon sole with salt and pepper.
Heat up a pan to a medium heat. Pan fry both sides of the sole in olive oil for two minutes. Place the sole on a tray. Add the shallots and garlic to the pan and cook them until they are translucent. Add the clam, prawns, mussels and cherry tomato. Add the white wine and put a lid on the pan for about one minute. Strain the liquid out and reduce by half. Add the butter and the juice of one lemon. Bring to the boil and place the lemon sole, prawns, clams, mussels and cherry tomatoes back in the pan for about 30 seconds sprinkle the chives over it and serve.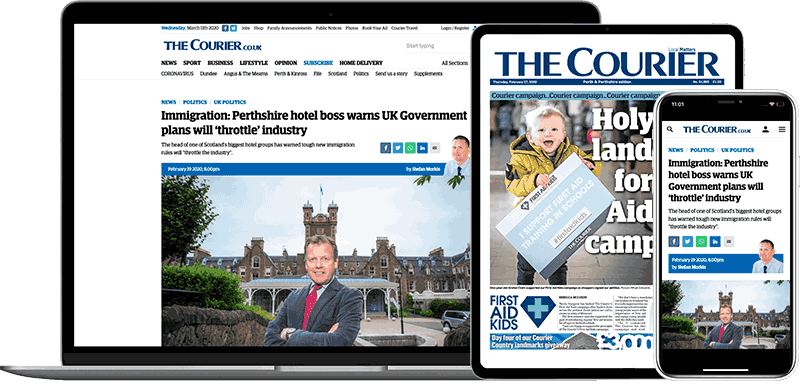 Help support quality local journalism … become a digital subscriber to The Courier
For as little as £5.99 a month you can access all of our content, including Premium articles.
Subscribe