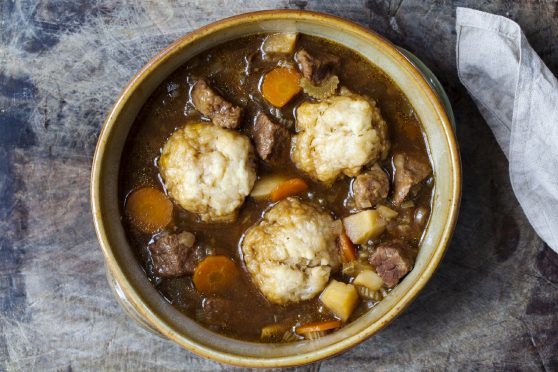 With nights drawing in and temperatures beginning to fall, there is nothing more comforting than a good old-fashioned family stew with dumplings. Good meat and good vegetables simmering gently and slowly together, and in this slowness releasing precious juices that mingle to provide intense yet mellow flavours and the most tender of textures, says Garry Watson, chef proprietor of Gordon's Restaurant in Inverkeilor.
Let's not be duped into thinking we don't have time – you'll be amazed at how quick this stew takes to prepare.
Tucked away in the oven, it will leave you free to go out for a couple of hours if you want, ready to greet you with an evocative, comforting aroma when you come home.
The very best meat to use is shin of beef which has lots of gelatinous connective tissue that is rendered down during the long cooking to give lots of depth and flavour.
Get your local craft butcher to dice 1.5kg of beef shoulder ready for you to dust with 50g of plain flour along with 225g each of large cut carrot, celery, onion and turnip.
Then add all the meat to a thick-based pot and brown in a little oil, drain then brown vegetables, return the meat to the pot along with four sprigs of thyme and season with 1½ level teaspoons of salt and some freshly milled black pepper.
Season with salt and pepper, then pour in 750ml of premium cider and 1 tablespoon of Worcestershire sauce, 2 tablespoons of tomato puree, 1 tablespoon balsamic vinegar and 350g butter beans ( soaked overnight and drained.
Place the pot on the hob and bring to a gentle simmer, place on lid and cook for around 3 hours at 180C. After this time remove from oven, set aside and turn oven up to 200C and make the dumplings. Sift together 225g of self-raising flour with 1 heaped teaspoon of mustard powder and a little salt, add 110g of shredded suet, 2 teaspoons of snipped chives and 3 tablespoons of water and bring together to form a dough, adding a little more water if needed.
Roll into 12 rounds, add to the casserole and cook in oven for a further 25-30 minutes, until the dumplings are golden brown. Serve with mashed potato and sprinkle with chopped parsley.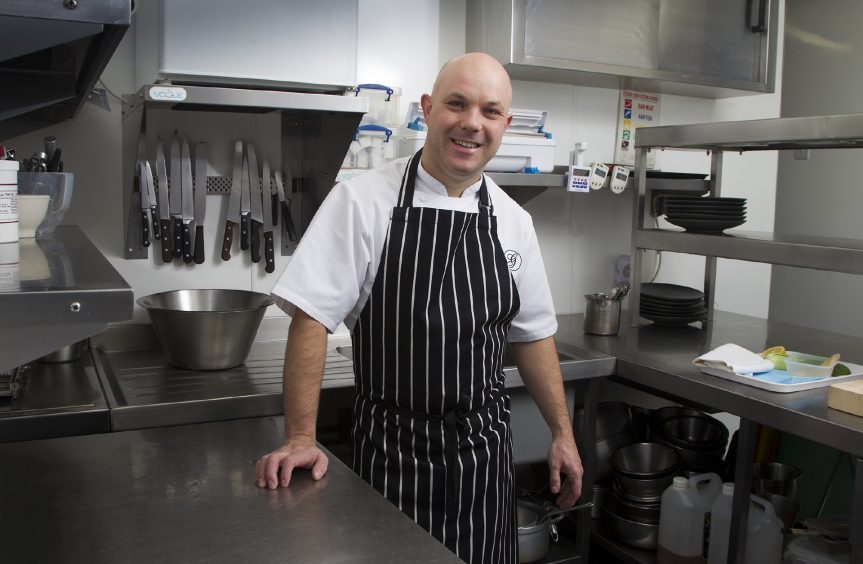 Chef's tip
When browning the beef do it in 2 or 3 small batches rather than placing all in the meat in the hot pot at once as this cools the pot and ends up steaming it, resulting in grey lumps of meat as opposed to caramelising it.
Scraping up those caramelised brown bits from the bottom of the pot gives better flavour and an overall rich brown colour to the finished stew.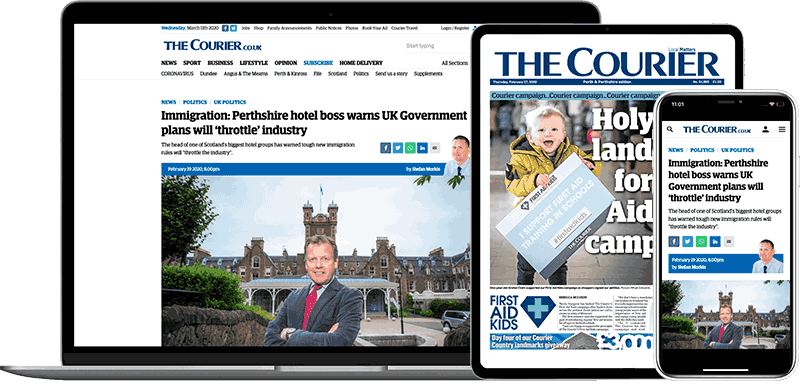 Help support quality local journalism … become a digital subscriber to The Courier
For as little as £5.99 a month you can access all of our content, including Premium articles.
Subscribe