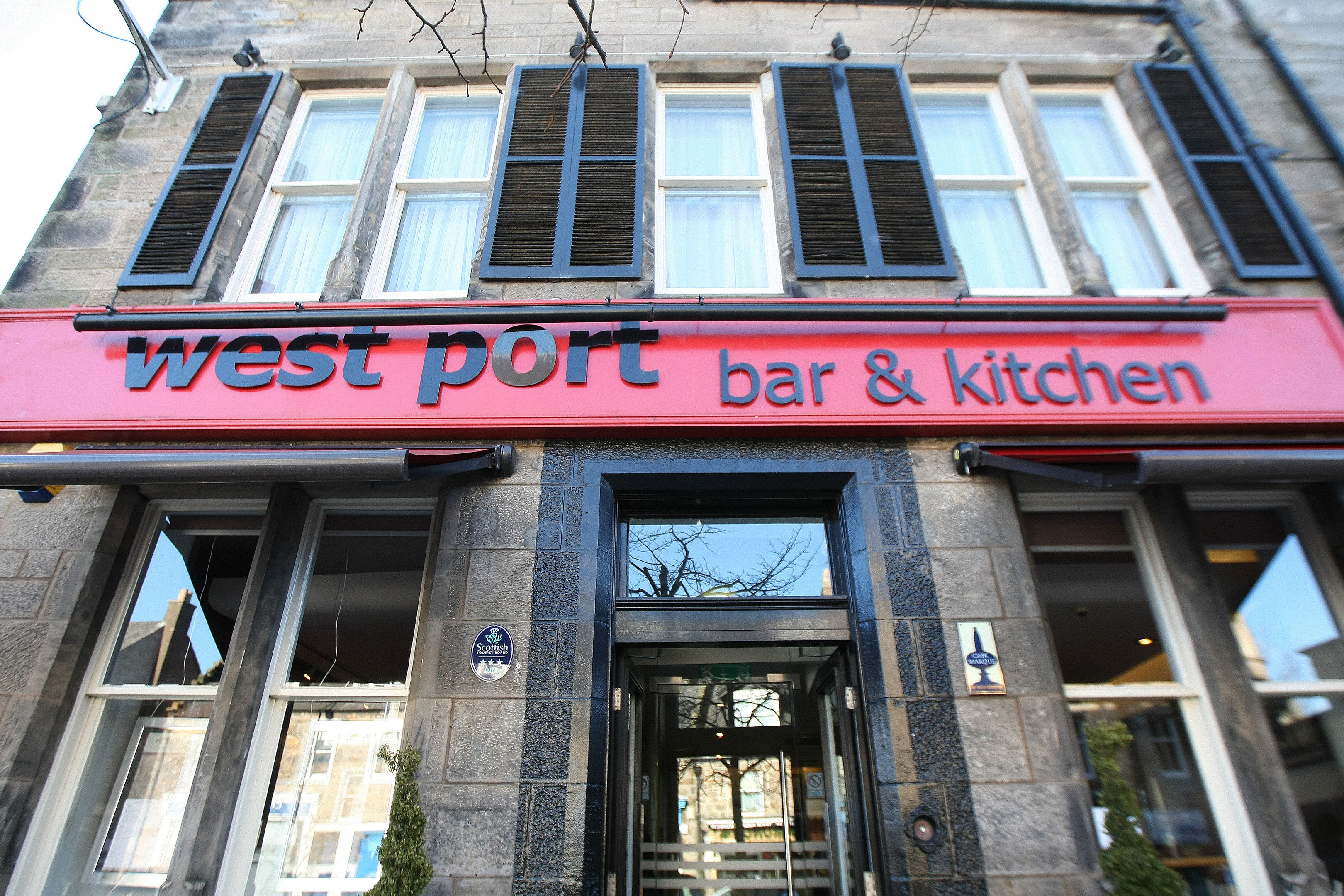 If you lived in St Andrews in the early 1980s you'll remember the Britannia Hotel by the West Port in St Andrews. Run by two spinster sisters, it was a sea of tartan carpet, and you were never allowed more than half a pint before being sent on your merry way home.
How things change. Now The West Port Bar and Kitchen, the modern rustic interior is welcoming, classy and cosy. We've been there a few times for drinks but never had time to stay for a meal. Tonight, however, we were meeting a friend for dinner and had high hopes the menu might offer something other than traditional pub grub.
A pleasant waitress showed the three of us to our table and took our drinks order. It was a midweek evening so the restaurant was fairly quiet and we were impressed by the waitress's willingness to chat as our friends told her about their recent holiday.
While the menu includes classics like fish and chips and pie and mash, it also offers slightly off the wall choices – harissa chicken breast or sweet potato patty with feta and chilli jam sounded particularly intriguing.
I really fancied the Greek salad but when I asked if it came with pitta bread, the answer was no – a strange omission on the menu. In the end, in a fit of uncharacteristic virtuousness, I decided to go for something from the healthy menu – harissa chicken breast with couscous, bulgur wheat and creme fraiche. My partner opted for the pan roasted chicken supreme, and our friend went for good old fish and chips with mushy peas.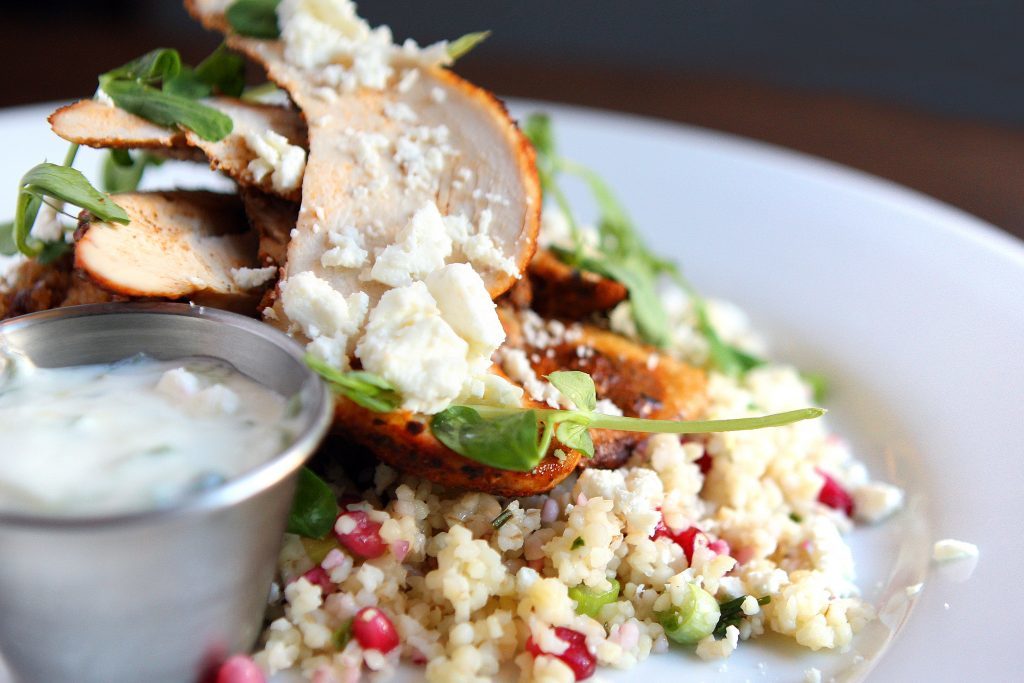 The food appeared less than 10 minutes later and scored top marks for presentation – the chicken supreme in particular was an artistic triumph, arranged in a meaty tower atop an onion, parsnip and potato dauphinoise base. So how did it taste? Sadly, it was a case of style over substance as the dish seemed to lack seasoning and the overall taste was deemed bland. My harissa chicken was also a tad dry and flavourless – luckily the creme fraiche dressing brought it back from the brink.
Meanwhile our friend was tucking into his fish and chips. No complaints there – the batter was golden and crisp, the fish succulent and the chips down to a turn. The mushy peas looked a rather vivid shade of green but this didn't deter our pal who guzzled them with gusto.
As everyone knows there's an unwritten law that says you must have dessert if you're out for a meal. So we were a little disappointed to discover the West Port only offers three puddings: warm mocha brownie, sticky toffee pudding and banoffee cheesecake. In the interests of research we all tried one each. My banoffee cheesecake wasn't bad at all although I'd been expecting a layer of toffee between the biscuit base and the moussey topping. My partner opted for the sticky toffee pudding – a huge four-inch square slab appeared, drenched in glorious sticky sauce and Mackie's vanilla ice cream and was pronounced the highlight of the evening. Unlike our friend's mocha brownie which tasted more like a slightly arid chocolate cake, lacking the quintessential lovely gooeyness of a brownie.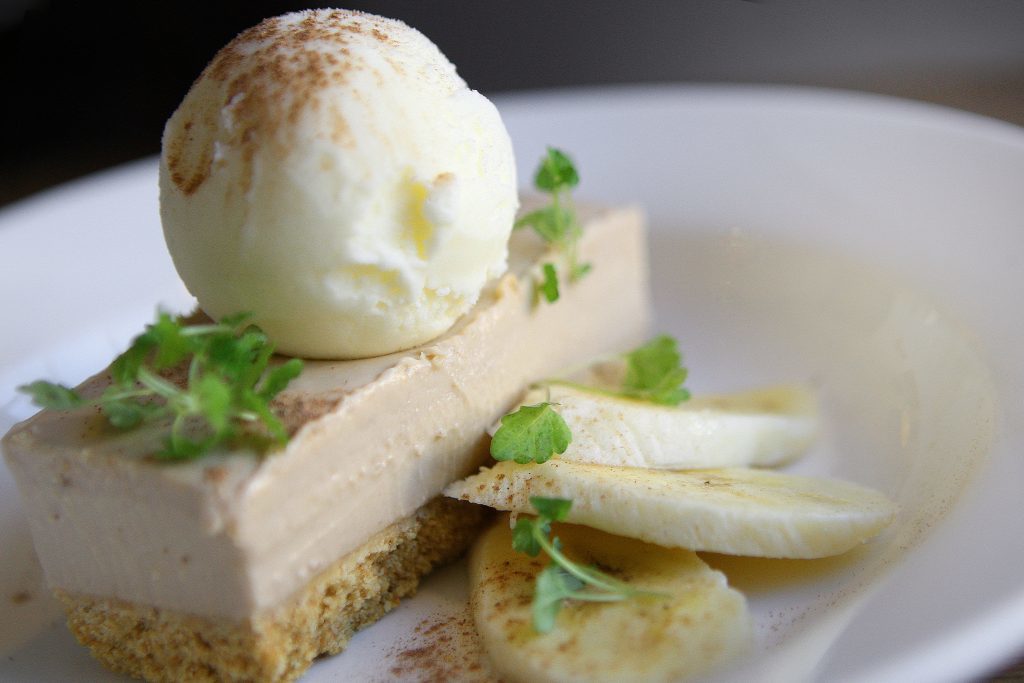 However, although the meal had been a bit of a mixed bag, the good quality ingredients and attractive presentation were definite plusses. The overall ambience is pleasant and full marks to the staff who were efficient, friendly and eager to please.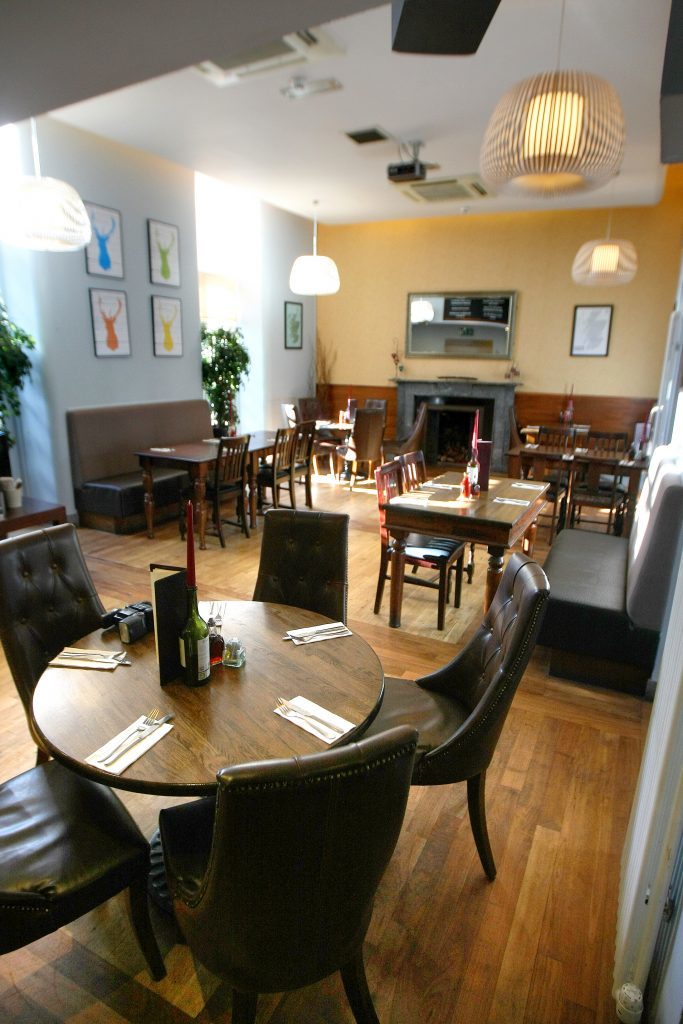 We felt the chef was perhaps trying a little too hard to make the menu stand out from the crowd and should perhaps turn his or her attention to ensuring the dishes taste as good as they look.
West Port Bar & Kitchen
Address: 170 South St, St Andrews, Fife KY16 9EG
t: 01334 473 186
w: wwwthewestport.co.uk
Price: Starters from £4; mains from £10; desserts all £5.50
Value: 7/10
Menu: 8/10
Atmosphere: 8/10
Service 8.5/10
Food: 6.5/10
Total: 38/50