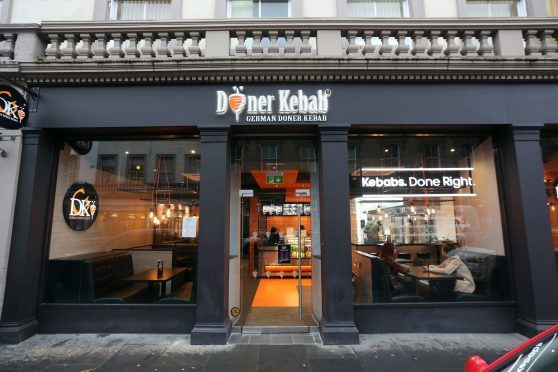 The newest branch of the worldwide chain German Doner Kebabs has opened on Reform Street. It's a brand I hadn't heard of before but by looking on their website they seem to pride themselves on using quality ingredients and techniques and recipes they have been perfecting since their first store opened in Berlin in 1989.
I love travelling and trying new foods and Middle Eastern kebabs can actually be incredibly healthy and tasty and so it is not the word "kebab" which makes me nervous, it's the "doner" part. Don't get me wrong, I have eaten many a doner in my time but back in the day when we called them dirty kebabs as we slurred our order to Mo, the ever patient owner of the local shop after having had a skinful on a Friday night.  This is a judgement on me and my behaviour rather than the cuisine itself but still, it would be interesting ordering one sober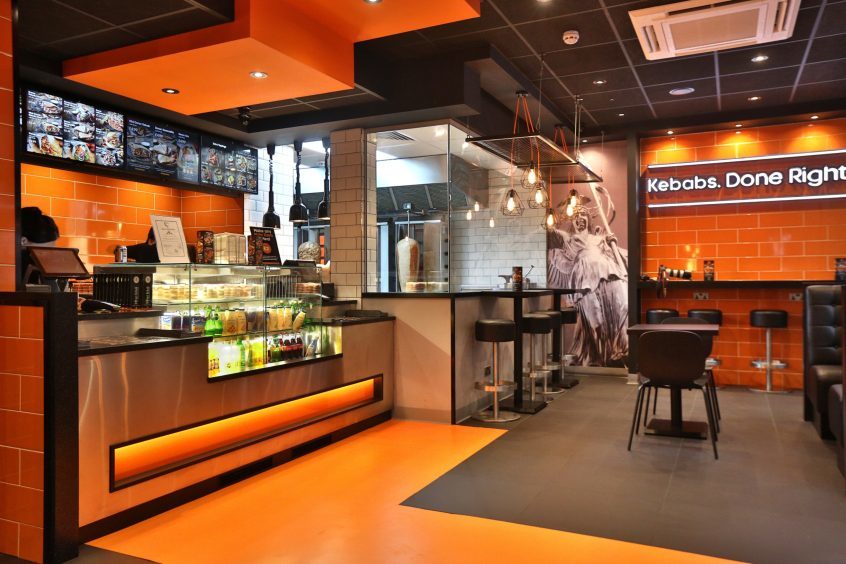 The shop is new and clean and the first thing that hit us when we walked in was the smell which instantly made my stomach rumble. My mum is a vegetarian and so this place definitely wouldn't be for her but for all the meat eaters out there, there is something delicious about the aroma of charring meat and spices.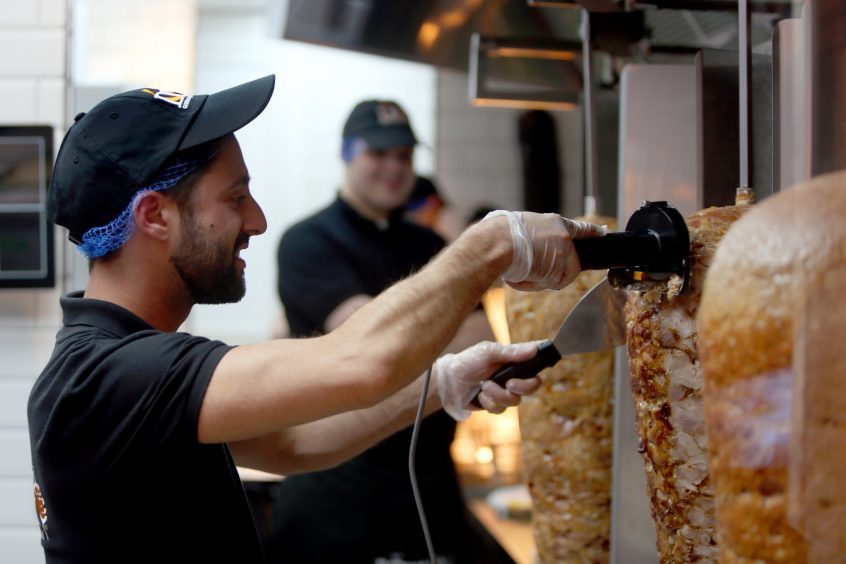 Although the kitchen is visible, there is a wall of glass between it and the customers.  This is a really clever idea as although everything can be seen, we didn't return home with kebab-smelling hair as I used to on those fateful Fridays.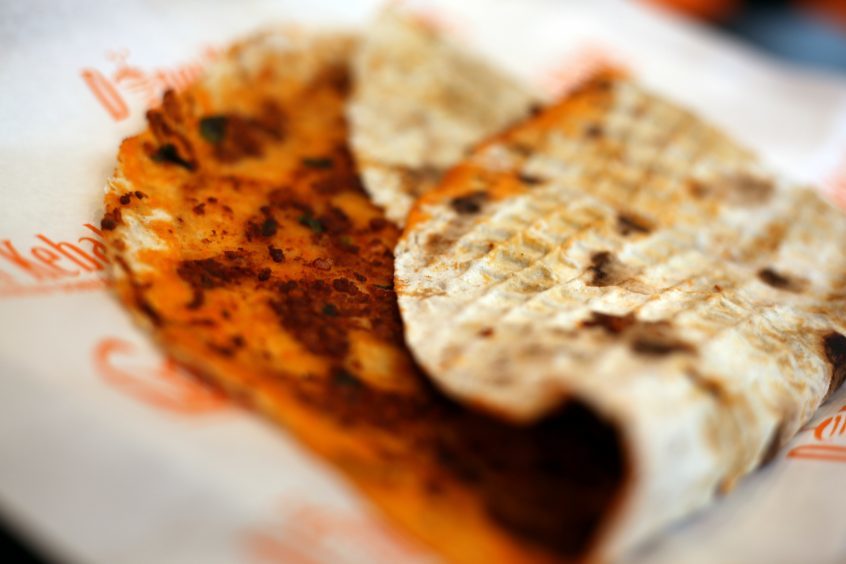 This is very much a fast food joint. Customers order at the counter and then either take a number and find a seat or wait for their takeaway. I really liked the fact that there was no hot food already made up and waiting to be purchased and no danger of picking something from the menu that had been sitting around being kept warm for a while. Everything was fresh and hot.
Once we'd got our heads around the menu and the different variations of the kebab, we ordered and picked our window seat. The place was full with a queue almost out the door, mainly for takeaway orders. The clientele during our visit was a mixture of school students and workers clearly on their lunch breaks.  Oh and of course me, my friend and my 11 month old who was about to have her first kebab experience.
I had over-ordered a selection to keep us busy and first we tried the lahmacun, a kind of flatbread which had been spread with a spiced tomato and minced beef paste and then rolled. We were very underwhelmed by the limp, warm bread which was really very bland.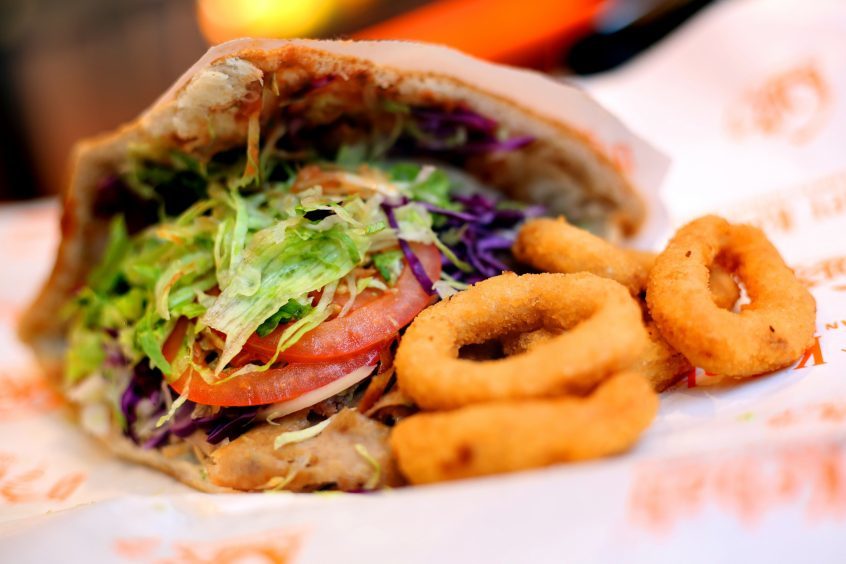 Next up came the classic doner kebab. Out of a choice of chicken, beef or mixed, we went for beef in this one. It looked like the doner meat I remembered, having been thinly shaved from the huge column of beef rotating in front of the vertical grill. I like it well done so that the meat is starting to crisp at the edges which this was. The bread was nice and light with a waffle-like pattern on it and it was overflowing with filling.
There was absolutely no hope of me eating this without making a mess. As my friend and I were sharing, we asked for a knife to split it but stuck with our fingers for the rest. Sealed wet wipes were served with the meals and it's just as well as I looked messier than the baby ever has done.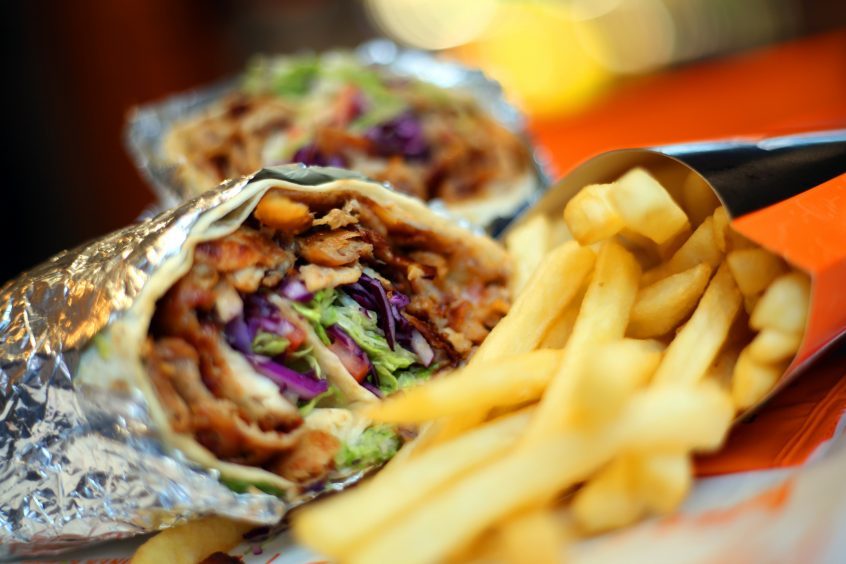 Our other main meal was the durum wrap with chicken. I have to say that it was absolutely finger-licking delicious. The wrap was thin and acted only as a house for the filling which was packed with crisp, crunchy red cabbage, onion and lettuce. The chilli sauce had just the right amount of kick but had a lovely peppery flavour and the garlic sauce added a creamy coolness. The chicken meat didn't appear as processed as the beef and it looked like thin slices of chicken breast which had started to char at the edges.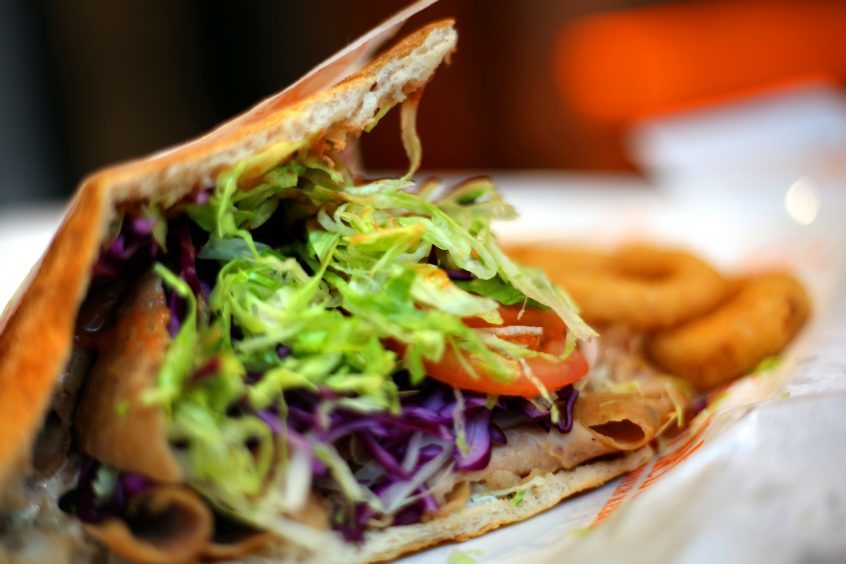 The wrap came secured in a foil wrapper, making it a little easier to eat with dignity and biting into it provided a large mouthful of fresh crunch and full flavoured non-greasy chicken. As we had upgraded our lunch to meal deals, we chose fries and onion rings as our sides. The fries were fine, generic fast food chips and the onion rings were the frozen breadcrumbed version with not a lot of onion in them.  We only really tasted them anyway as the kebabs were plentiful enough.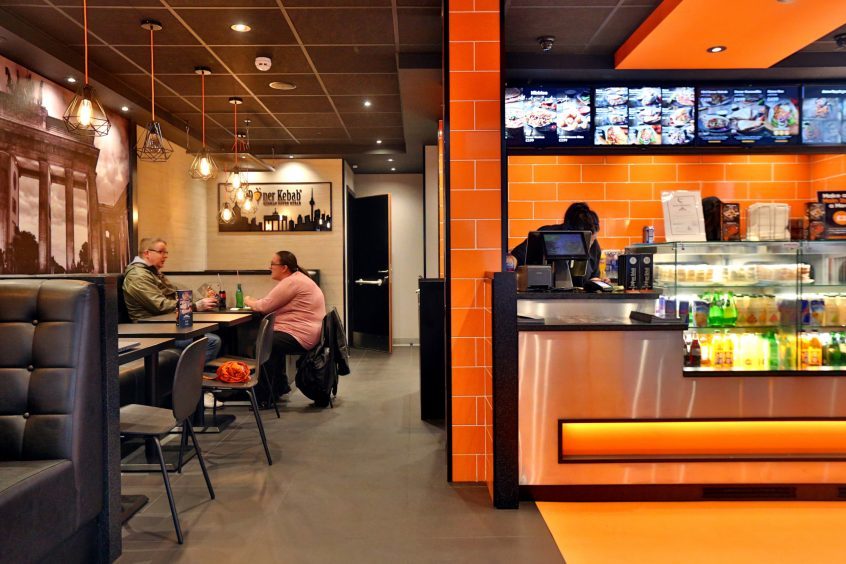 Although the German Doner Kebab shop is definitely a fast food restaurant, there are a few aspects that push the standard up higher than the other chains. There are no cheap siphoned drinks but bottles instead and the salad accompaniments are not just token pieces of limp lettuce to add a bit of green but are actually a big feature of the dishes themselves.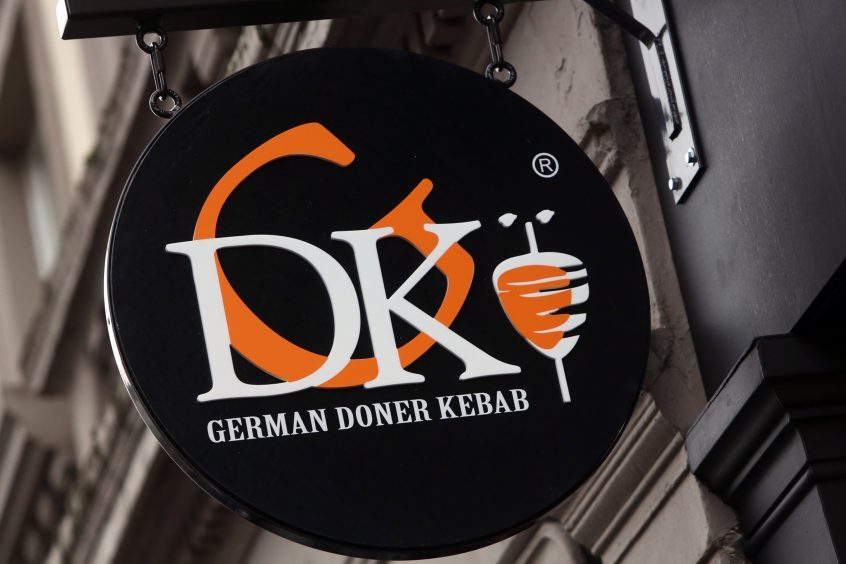 I didn't think I'd ever say this but I'm a convert and at the times when only fast food will do, I'd pop in for a chicken wrap anytime of day.
Info
Price: Nibbles: £2.99 – £3.99; mains: £3.99 – £5.99; Meal deals: £5.99 – £7.99; Everyday value meals: £4.99
Value: 8/10
Menu:  6/10
Atmosphere: 6/10
Service: 6/10
Food: 8/10
Total: 34/50
Info: German Doner Kebab
Address: 58 Reform Street, Dundee, DD1 1RX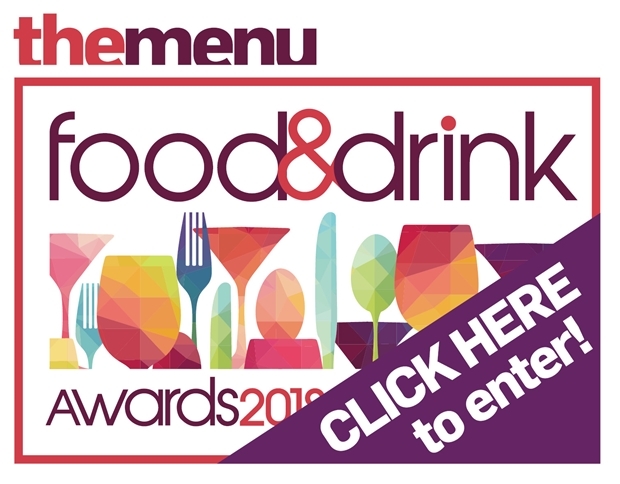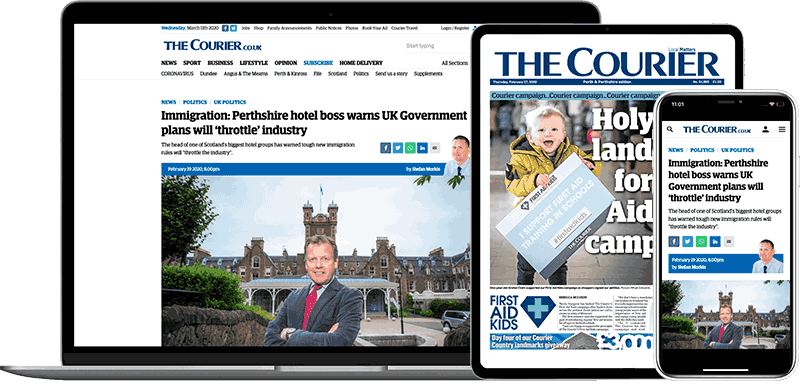 Help support quality local journalism … become a digital subscriber to The Courier
For as little as £5.99 a month you can access all of our content, including Premium articles.
Subscribe