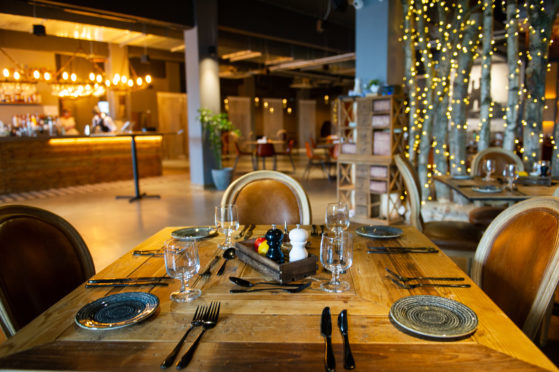 A long time ago, in a galaxy far, far away, there was a busy, thriving arcade of traditional shops from grocers to booksellers inhabiting the deep space under Dundee's renowned Caird Hall.
There was even the famous coin-operated Champion the Wonder Horse, ridden by delighted generations of local children for over 30 years and now, as was recently reported, about to enjoy a second wind in a Dundee nightspot.
Actually, it's not that long ago to someone my age – according to my admittedly somewhat cursory researches, the arcade closed in 1981 – but since then, this central and substantial city-centre site has been used mainly as offices with little public access.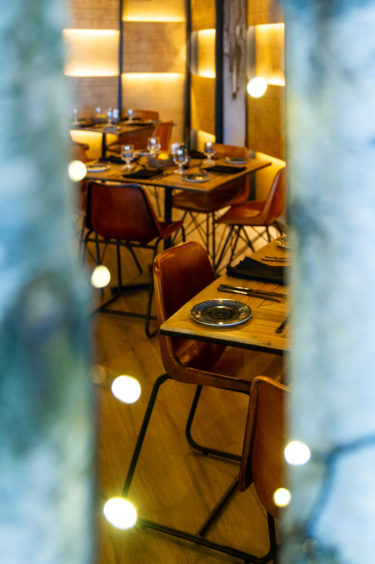 Reopening what was also called the City Vaults has now created some interesting and attractive social spaces for Dundonians and visitors who like their food and drink, with the St Andrews Brewing Company's cavernous bar cheek by jowl with Brasserie Ecosse.
The restaurant is spacious and attractive with a contemporary interior and very well-trained and extremely helpful staff.
It's a big space with lots of room to move and mingle between different areas, with clever partitions and dividers.
There is a separate champagne bar area behind the large and well-stocked bar and the ambience generally is cool and comfy – a striking modern setting for events as well as eating, furnished in old wood and distressed leather with subtle lighting.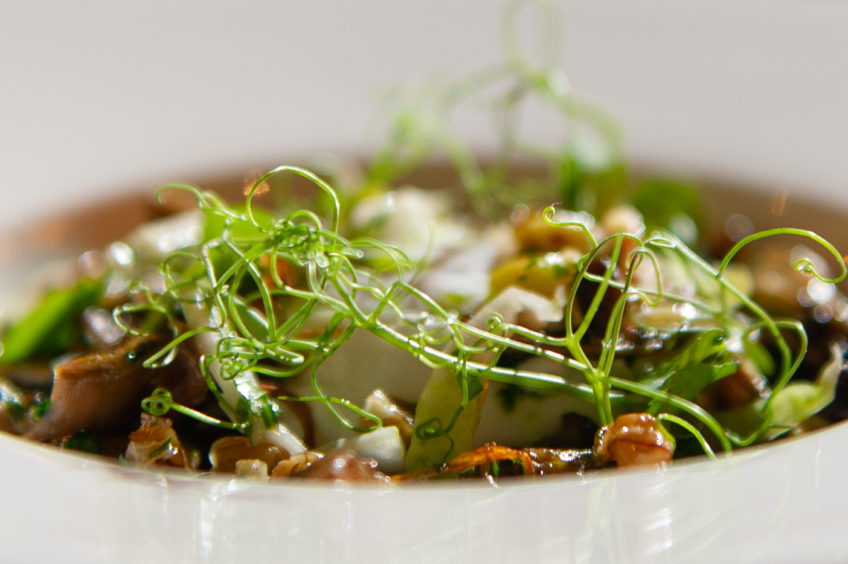 The motto of the place, displayed on everything from menus to staff T-shirts, is: "Arrive as a guest and leave as a friend". Even if you find that a bit folksy, there is a nice cross-over here between simplicity and sophistication which sits well with the food on offer. It is informal but very well run.
The menu is, as the name suggests, brasserie-style, with classic offerings like steak frites sitting happily alongside well-conceived and more adventurous dishes.
There was a very interesting selection of starters and of course, I faced my usual difficulties in choosing what to have. I was seriously torn between two options – the poached hen's egg served with mushrooms, walnut and fennel (£7.95) and the Lady Mary, pomelo, tomato and beetroot (£6.95).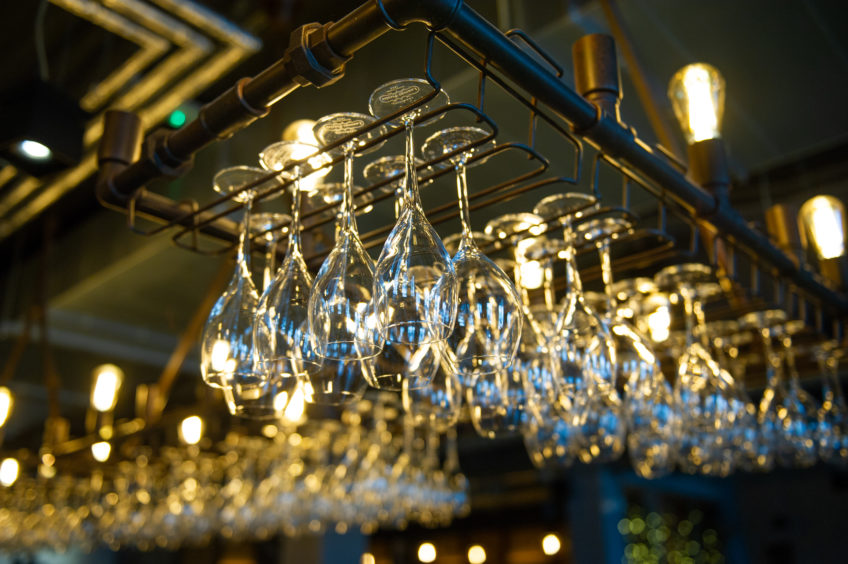 Scottish sourcing is a feature here and Lady Mary, it turns out, is a cow's milk cheese from the Strathearn Cheese Company of Perthshire. Named after a local beauty spot on the River Earn, it is described as creamy and smooth with hints of wild garlic, and truffle-infused rapeseed oil from the Crieff-based Summer Harvest. My name's down for that next time round as this time, I went for the egg dish. Very delicious it was, too; light, with a perfectly-poached egg and a good punch from the mushrooms, creamy walnut and aniseedy fennel.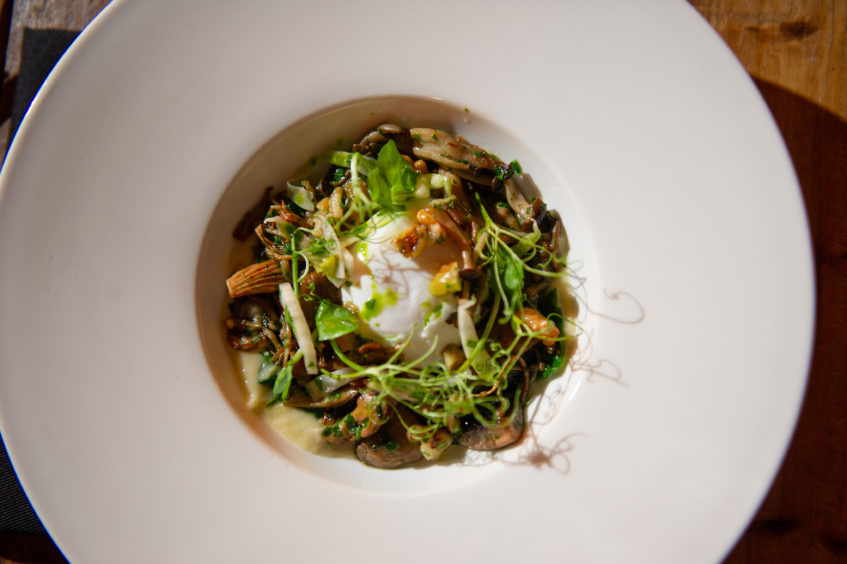 Neil chose scallops, apples and alliums (part of the onion family). The scallops were expensive at £11 but this was a beautifully planned and cooked dish, with the sweetness of the fish matching well with the tang of apple-y foam and crunchy vegetable.
We decided against the more traditional brasserie mains and Neil went for Barbary duck breast, confit leg pithivier, spiced pear and creamed savoy (£17.95). The flavours were deep and intense, with the little pithivier pastry the star of the show.
I had pan-cooked sea trout, crushed edamame, sorrel and pea velouté (£16.95) and it was wonderful. I have loved sea trout ever since my late father used to bring it home from angling trips and this substantial square of coral-coloured fish with crisped skin was no let-down. A few days before, I had seen Scotland's national chef, Gary Maclean, giving a fish cookery demonstration at the Newport in Fife and this dish could have come straight from a masterclass. The crushed edamame (young, whole soy beans in the pod) added colour, subtle flavour and texture from the Asian tradition with the tart, almost lemony sorrel and smooth, suitably pea-green velouté a lovely accompaniment.
We could only manage one pudding between us so it had to be iced banana parfait, hazelnut, cherry, milk chocolate and caramel ice cream (£7), a model of fresh yet rich combining of ingredients where each held its own.
Bottles of water are provided at the table, there is a good cocktail list and from a well-focused selection of wines, we enjoyed a bottle of the house Sospiro sangiovese red at £19.
Some of the dishes seemed individually pricey – the scallop starter and the cheese board at £12 – but as a whole, the food and experience here were extremely satisfying. There is also an extremely tempting Sunday brunch menu, with four courses, including a chef's table buffet, at £19.99 that looks like exceptional value. And a good excuse to go back…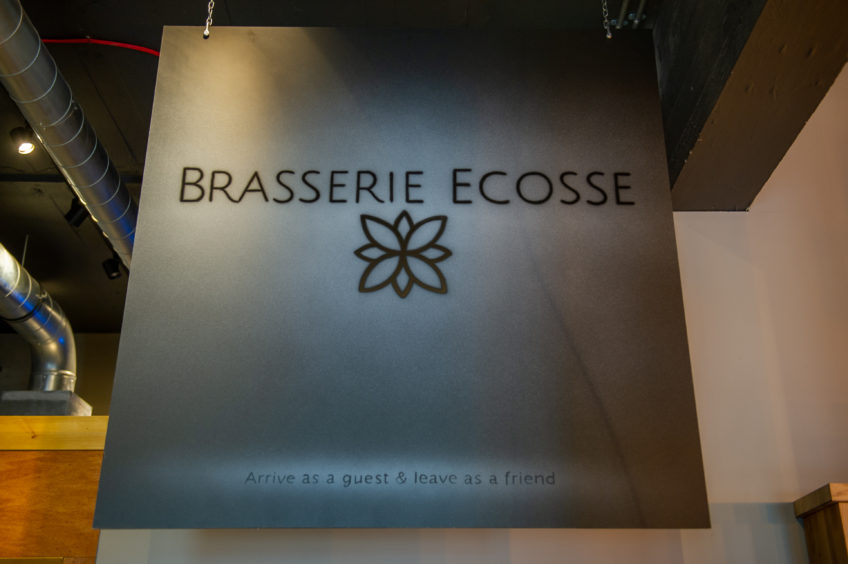 Brasserie Ecosse
Address: 4-5 Shore Terrace, Dundee DD1 3AH
t: 01382 322421
w: www.brasserieecosse.co.uk
Price: starters from £5.50; mains from £9.95; puddings £7.
Value: 8/10
Menu: 8/10
Atmosphere: 8/10
Service: 9/10
Food: 9/10