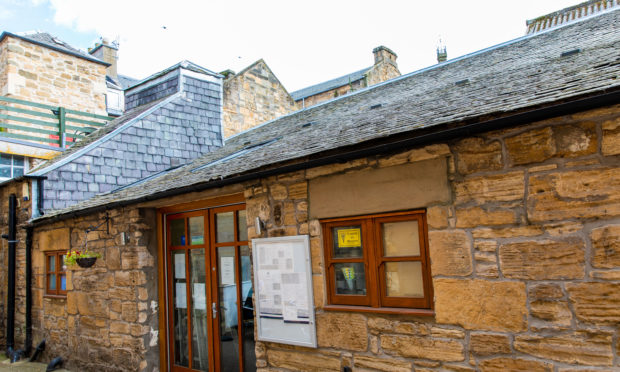 When we go out to eat what are we really looking for? The expectation of great food is a no brainer. Kind lighting, maybe, for those of us of an earlier vintage? Somewhere restorative and/or celebratory? A transformative, cossetting experience – somewhere to relax and forget our everyday worries?
I'd say it's a mixture of all these, and more. So much can rest on a good meal and going out to eat means you're a soldier of fortune to a set of variables that would be laughed out of science class. But fundamentally I'd say a good dining experience comes down to food, service and ambience. We will get to the last two later…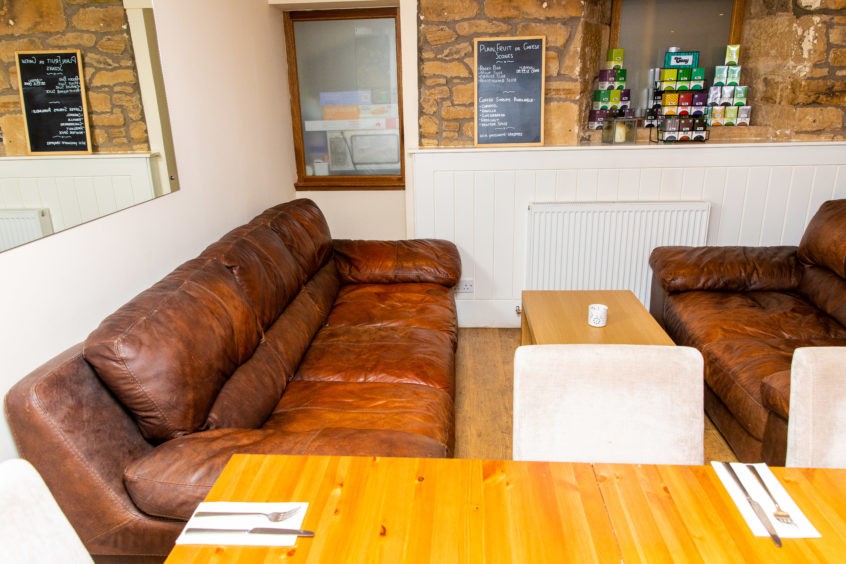 So first the good news about The Press in Cupar. The food is really good and the prices are low. The set lunch is the biggest heist you will ever be part of unless you're called Bonnie and he's called Clyde. Two courses here are little more than the cost of a few pints or a large glass of wine in a posh brasserie. And the food is good – way better than the low prices merit. It's £12 for a two-course set lunch (£16 for three courses) that is anything but formulaic – and I'd love to know how this enterprising place makes money on it.
It's cooked by two young guys and you can see them when you enter the restaurant – you pretty much walk through the kitchen to get to your table.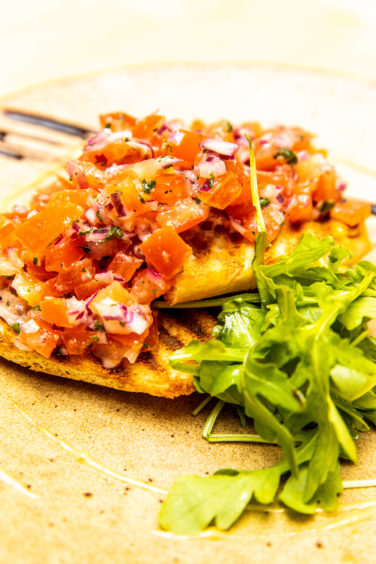 I had a very simple tomato, red onion and garlic bruschetta to start which was excellent – the balsamic glaze possibly a little too sharp for some but I'm a man who drinks apple cider vinegar every morning so it was perfect. I followed with wild mushroom tagliatelle in a white wine and tarragon cream.
I had assumed the mushrooms would be on the tamer side of wild given the price point of the dish – but they were just wild enough not to need an ASBO whilst tasting great. Very nice plate of pasta although it was slightly under-seasoned.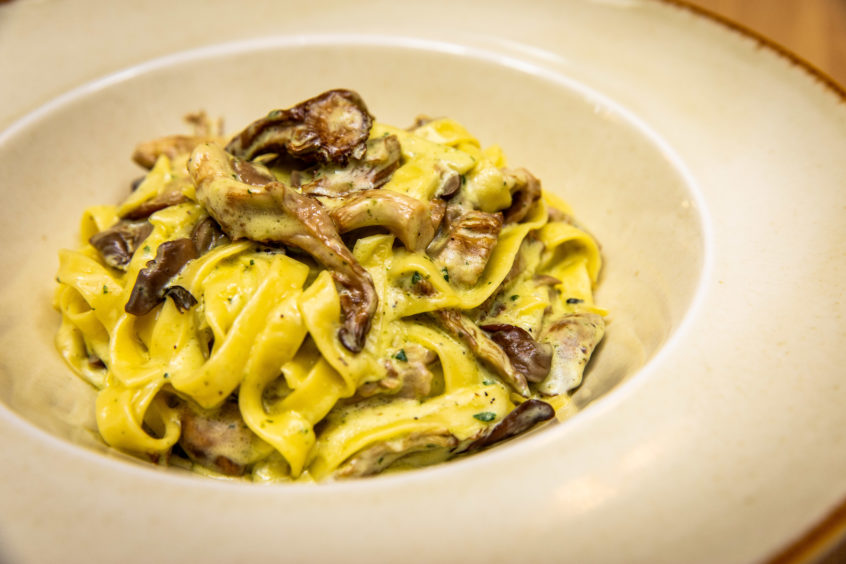 Alvin had chicken liver pate, with port and thyme, served with date chutney and toasted ciabatta. The portion of pate was small but it packed a punch and the chutney was ace. For main course he had smoked haddock and cod fish pie, peas and glazed cheese mash. It was an excellent fish pie with a good depth of flavour.
Really great and, again, this was cooking punching above its weight for the price.
David had a main course of halloumi burger with pesto, skinny fries and slaw which he pronounced delicious. In fact he said it tasted just like meat, which is a new concept in the era of increasingly elaborate meat substitutes.
We all shared a Scottish strawberry sundae which was a joy.
The room itself is functional and anonymous – it's hard to conjure up any idea that the once mighty Johnston Press operated from here. But tables are well-spaced and the owners are to be congratulated for the enterprising decision to open here and to offer special deals and loyalty cards and the like. There is a full a la carte menu. To reiterate, the set lunch is a total bargain.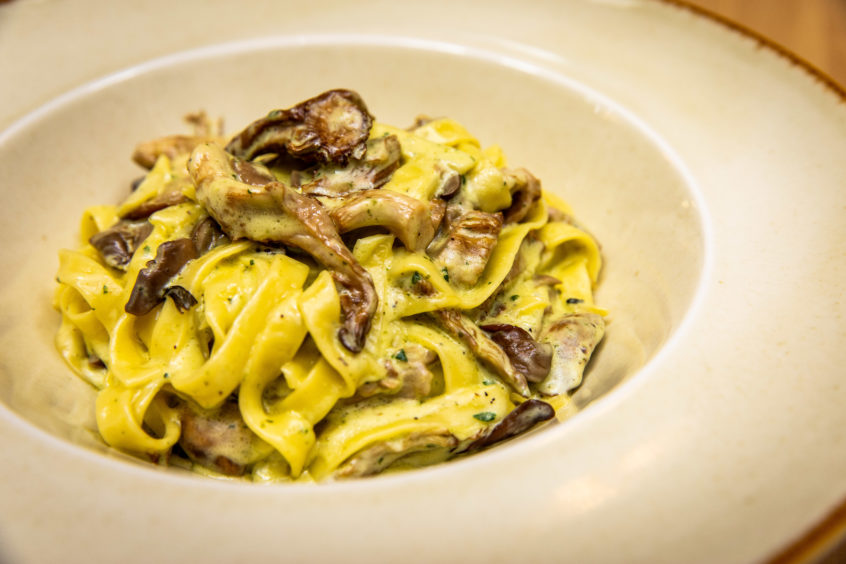 Now the service. Well, everyone has a bad day and everyone should be given a chance. But I have to be honest and say that our server could really benefit from realising that she is serving customers, not a life sentence. Everything was done with an air of resignation that couldn't help but inform the whole room. It feels churlish to write this but the fact is you and I are paying good money to eat in an environment that is not home. Thus we expect to abrogate all responsibility for moods and bad behaviour because none of it is our problem and none of it is our fault. Like so many joyful things in life (many of which are free) for a brief period we hand over our wellbeing to someone else. But the freest thing of all that we can all give is a smile – it costs nothing but says everything, and it was a smile and a sense of friendliness that was sadly lacking here.
Most customers, including us, were looked at in a tone of voice that was withering. The atmosphere felt defiantly challenging. A barked question – "Are you here for some lunch?" – seemed both superfluous and hostile due to the timbre of the delivery. It was 1pm. What else would you be there for? A cheery goodbye from me as we left was barely acknowledged.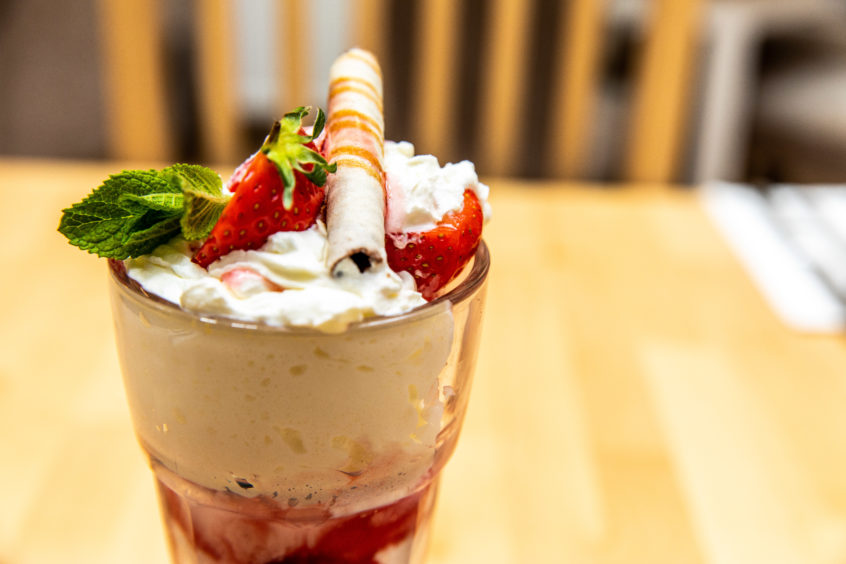 These things are important – not just in restaurants but in life.
So a bit of mixed feelings about The Press. If the atmosphere was warmer I'd definitely be back for the food. The guys can cook. The prices are so reasonable. The fish and chips looked amazing and is a bargain at £10. The menu is good and they serve breakfast.
There's loads to love. But I want to come out of a restaurant feeling happier than when I went in and I want to feel a bit of bonhomie, even if it's just for an hour.
Is that too much to expect? I don't think so.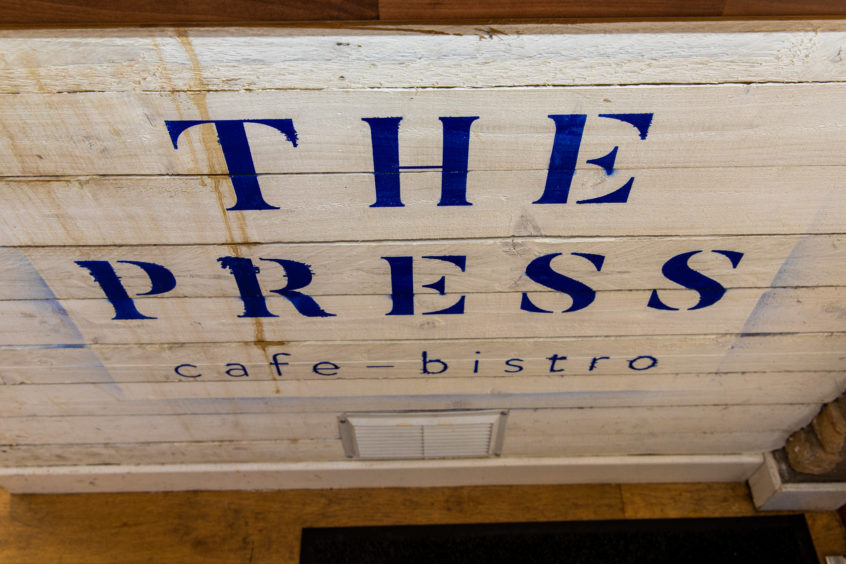 If they can tighten up the service (the mechanics of which are fine – the food arrived on time, nothing was forgotten) then this place could really be great. I really believe in supporting independent ventures as it's tough out there and these guys are doing something good. But it's so frustrating to have one key element lacking.
The Press Cafe and Bistro
George Inn Pend
15-17 Crossgate
Cupar KY15 5HA
w: thepresscafebistro.com
t: 01334 208384
Prices: Starters from £5; mains from £10; desserts from £5.
Two-course set lunch £12; three courses £16.
Value: 10/10
Menu: 7/10
Atmosphere: 6/10
Service: 5/10
Food: 8/10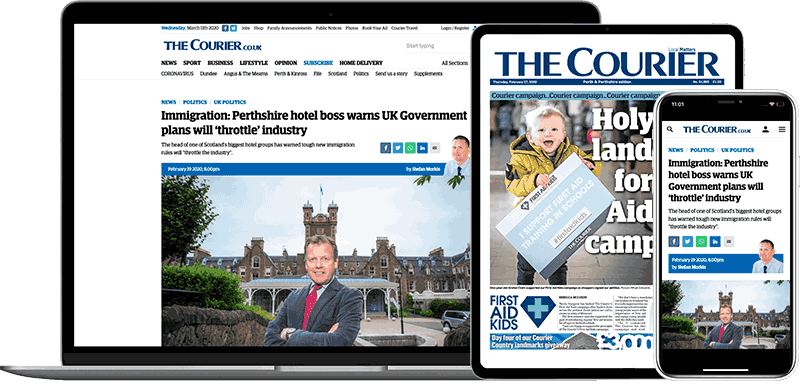 Help support quality local journalism … become a digital subscriber to The Courier
For as little as £5.99 a month you can access all of our content, including Premium articles.
Subscribe