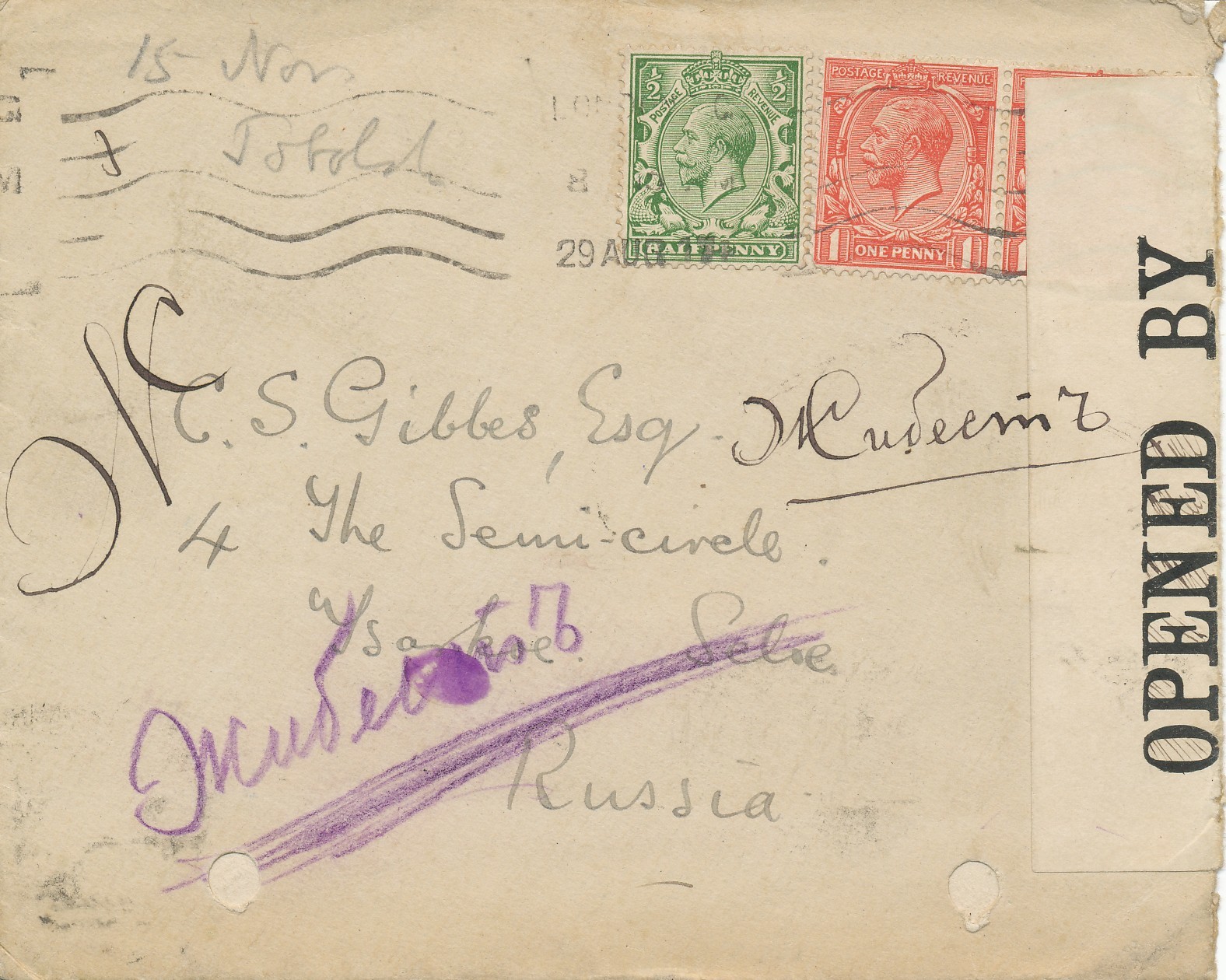 AN IMPORTANT cache of more than 50 letters written by the Romanov family during the Russian Revolution offered at William George's in London has just failed to meet its reserve of £70,000.
The letters were written by the Grand Duchess Olga Alexandrovna to her sister between 1916 and 1920, some of the most turbulent years in Russian history. They were the younger sisters of Tsar Nicholas II and, after the Revolution, Duchess Olga was regarded as the last Grand Duchess of Imperial Russia.
Unusually, the letters were written in English, to avoid Russian censors, which brings me to today's illustrated item.
During the extraordinary events of 1917, this envelope was sent to the man who taught the Romanovs how to speak the English used by the duchess.
Dated London, August 29, 1917, it is addressed to Charles Sydney Gibbes, English tutor to Tsarevich Alexis, the son of Tsar Nicholas II.
It was sent to Gibbes at Tsarskoe Selo, the detention home of the Imperial family south of St Petersburg.
When Nicolas abdicated the throne in March 1917 Gibbes voluntarily accompanied the Imperial family into exile, remaining close to the royal family and sharing in their captivity until their execution in 1918. He endured hardship and suffering, and was eventually forced to live separately from the Romanovs in a railway carriage.
He survived, however, and returned to live in England, where he became a monk. He died in 1963.
The envelope is endorsed 'Returned, Not Known' in Russian, with a censor label on the reverse. What a story its contents might have told.
A fascinating and valuable survivor, it comes from a private collection in Perth, to which thanks are due.
Heartiest congratulations to The Scottish Antique and Arts Centre, Abernyte which celebrated its 20th birthday last week. Founded in 1997 by Bob and Elaine Templeman, the centre started life with 12 dealers taking space in what was formerly Stout Brothers' car showroom just outside Abernyte. Two large extensions were added, providing additional showroom space, and today the centre is home to over 125 dealers as well as contemporary furniture, home accessories and women's clothing departments. With business booming, a second centre was opened in Doune in 1999.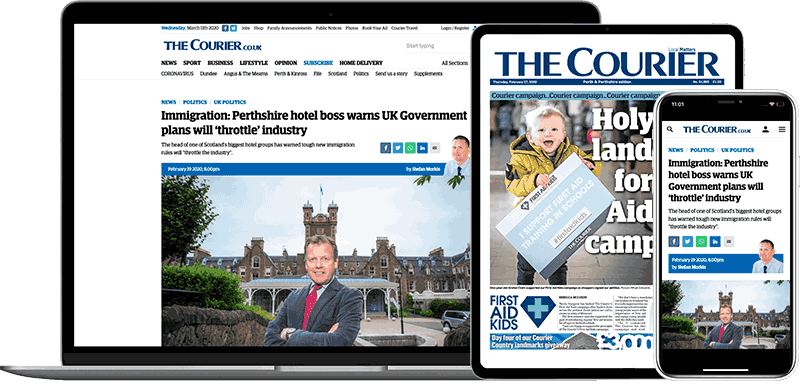 Help support quality local journalism … become a digital subscriber to The Courier
For as little as £5.99 a month you can access all of our content, including Premium articles.
Subscribe