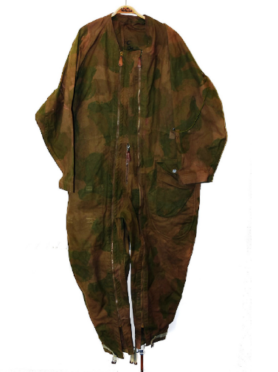 Special Auction Services of Newbury featured a remarkable Second World War survivor in its antiques sale on February 5 – and it duly sold for 10 times its pre-sale estimate.
This was a Second World War Special Operations Executive (SOE) 'Striptease' jumpsuit, created to enable special agent parachutists to land and move off with great speed in enemy territory.
Formed in 1940, the Special Operations Executive was an underground unit that waged a secret campaign in many enemy-occupied theatres of the war. Its agents were tasked mainly with sabotage and subversion behind enemy lines. They had an influential supporter in Prime Minister Winston Churchill, who famously ordered them to 'set Europe ablaze!'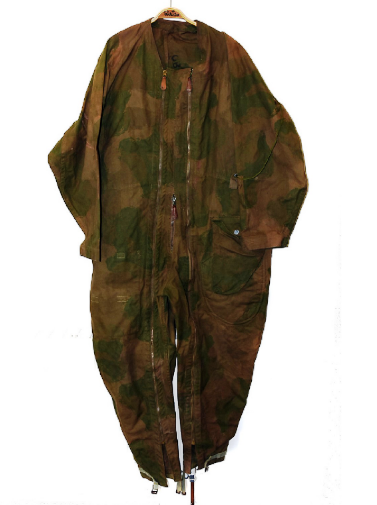 After completing a gruelling training regime, SOE agents were parachuted into occupied Europe and the Far East to work with resistance movements, where they demonstrated incredible courage and resourcefulness in their guerrilla war. Its female agents were the only British women permitted a combat role during the Second World War.
The muted green and brown camouflaged one-piece jumpsuit took the huge militaria collecting world by considerable surprise. I have certainly never come across one before.
Its 'striptease' name derives from the two quick release vertical zips which allowed agents to free themselves as quickly as possible on landing.
It was stamped to the neck with the military broad arrow, 'WD No 1' and dated '1944'.
It was sold together with an equally-rare camouflaged SOE helmet and its original square padded cushion.
Bracketed at £600-£800, this rare reminder of the dangerous war-time work carried out in enemy territory took £5200 in Special Auction Services' Berkshire rooms.