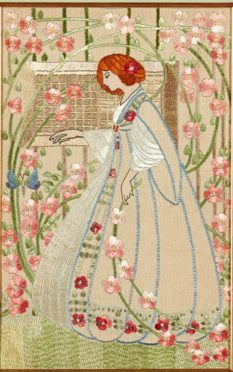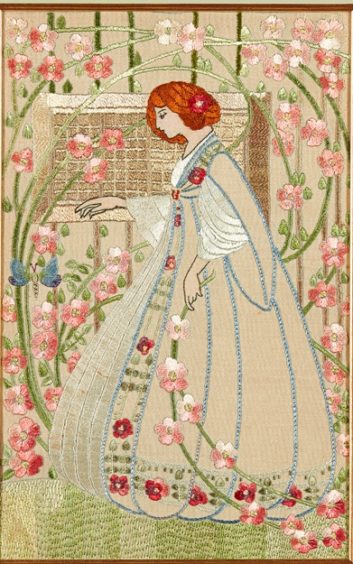 An Eye for Design, the two-catalogue sale of over 400 lots from the collection of specialised decorative arts dealer Paul Reeves provided stellar results for Lyon & Turnbull in Edinburgh.
The big names – William Morris, Augustus Pugin, Christopher Dresser – drew the big bucks, but an unsung success was the 'Glasgow School' embroidered silkwork panel by Dunblane-born Helen Adelaide Lamb (1893-1981).
Although unrecorded and unmentioned in my copy of Glasgow School of Art Embroidery 1894-1920, Helen Lamb was admitted to the school in 1908 at the unusually young age of 15. She later went on to teach art at St Columba's School, Kilmacolm between 1918 and 1949. She was commissioned to produce the Church of Scotland's Loyal Addresses to King Edward VIII, King George VI and Queen Elizabeth, all of which are conserved in Windsor Castle.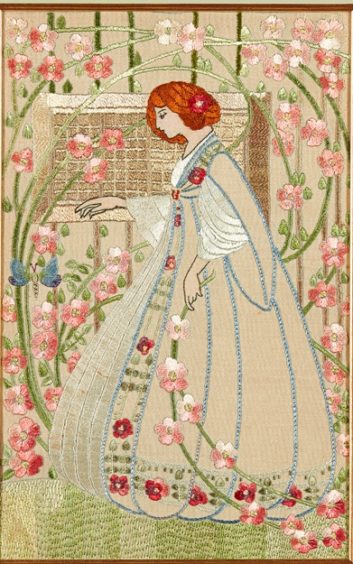 She died in Dunblane in 1981 and the town's cathedral has an octagonal room named in recognition of her outstanding artistic contribution to the building.
Undated, the Lyon & Turnbull panel must have been worked around 1909 as the design was featured in The Studio art magazine in May that year. It probably made its debut at one of the annual showings of embroidery organised by the department's principal Ann Macbeth at that time. From 1910 the women's work featured regularly in The Studio.
The panel was worked in coloured silks and beading on an unbleached linen ground. It depicts an elegant maiden in a garden, surrounded by flowers. It is stylistically similar, I think, to Macbeth's own needlework.
Framed and glazed, the panel measured 22in x 13in. It sold for £3500, a sum which doubled pre-sale hopes and better reflected its creator's accomplishments.
Picture: Embroidered panel by Helen Lamb, £3500 (Lyon & Turnbull).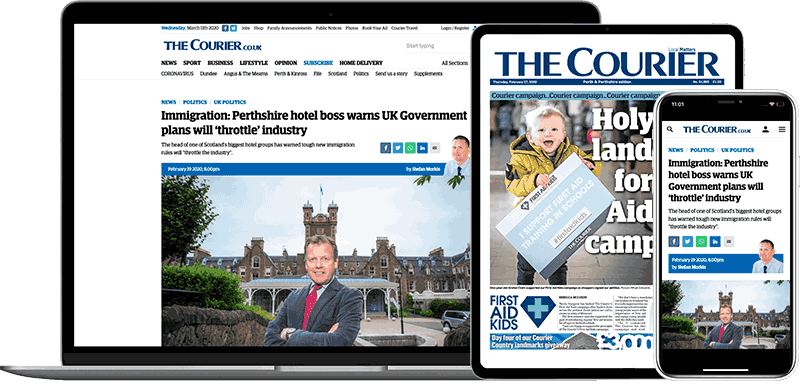 Help support quality local journalism … become a digital subscriber to The Courier
For as little as £5.99 a month you can access all of our content, including Premium articles.
Subscribe