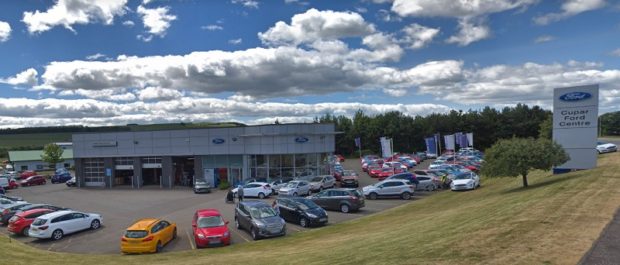 From online car demonstrations to no-touch test drives, Cupar Ford Centre is embracing the new normal for car shopping.
They've been closely following government guidance to ensure the safety of all staff and customers during lockdown, focusing on emergency services over the past few months.
Now with lockdown easing and showrooms allowed to re-open, Cupar Ford Centre is ready to welcome back customers and help them find their dream new cars.
But the priority is still safety – that's why the process of car shopping will work a little differently as social distancing remains in place.
Here are just some of the changes Cupar Ford Centre has made to ensure you can shop for a new car safely but easily.
1. A focus on online
Get a sense of the range of cars on offer at Cupar Ford Centre online here.
They'll also be able to send you online demonstration videos of any cars you've got your eye on, so you can get a closer look from afar.

2. No-touch test drives
Cupar Ford Centre will also offer no-touch, unaccompanied test drives, so you can get a feel for your top pick whilst still maintaining social distancing.
3. A socially distanced showroom
If you're visiting Cupar Ford Centre in person, rest assured that there will be plenty of signage and floor markings to help you keep a 2m distance between people.
All staff will be adhering to the rules too, and they'll also be wearing PPE as an extra safety precaution.
4. Sanitisation and PPE
Whether you're purchasing a new car or dropping off your car for a service, Cupar Ford Centre is working to a strict sanitisation regime to minimise any potential spread of the virus.
Your car, all showroom cars and the showroom itself will be regularly sanitised.
5. Touch free payments
Cupar Ford Centre will also be supporting touch-free payments, with social distancing guidelines around the likes of payment desks to help you keep a safe distance at all times.
Overall, the goal of these adaptations is to ensure that you can look for a new car safely and easily. Even with these measures in place, you'll still receive the same high standard of care and service that customers have come to expect from Cupar Ford Centre.
"We're looking forward to welcoming customers back to our showroom soon. We want to assure our customers that as things return to normal, we will be focusing on safety and closely following the Ford Care Code", says Gordon Close, Managing Director at Cupar Ford Centre.
Get in touch with Cupar Ford Centre if you have any questions or find out more online here.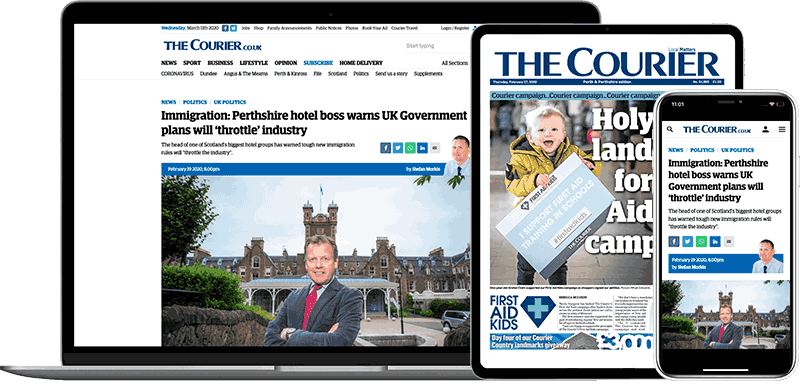 Help support quality local journalism … become a digital subscriber to The Courier
For as little as £5.99 a month you can access all of our content, including Premium articles.
Subscribe