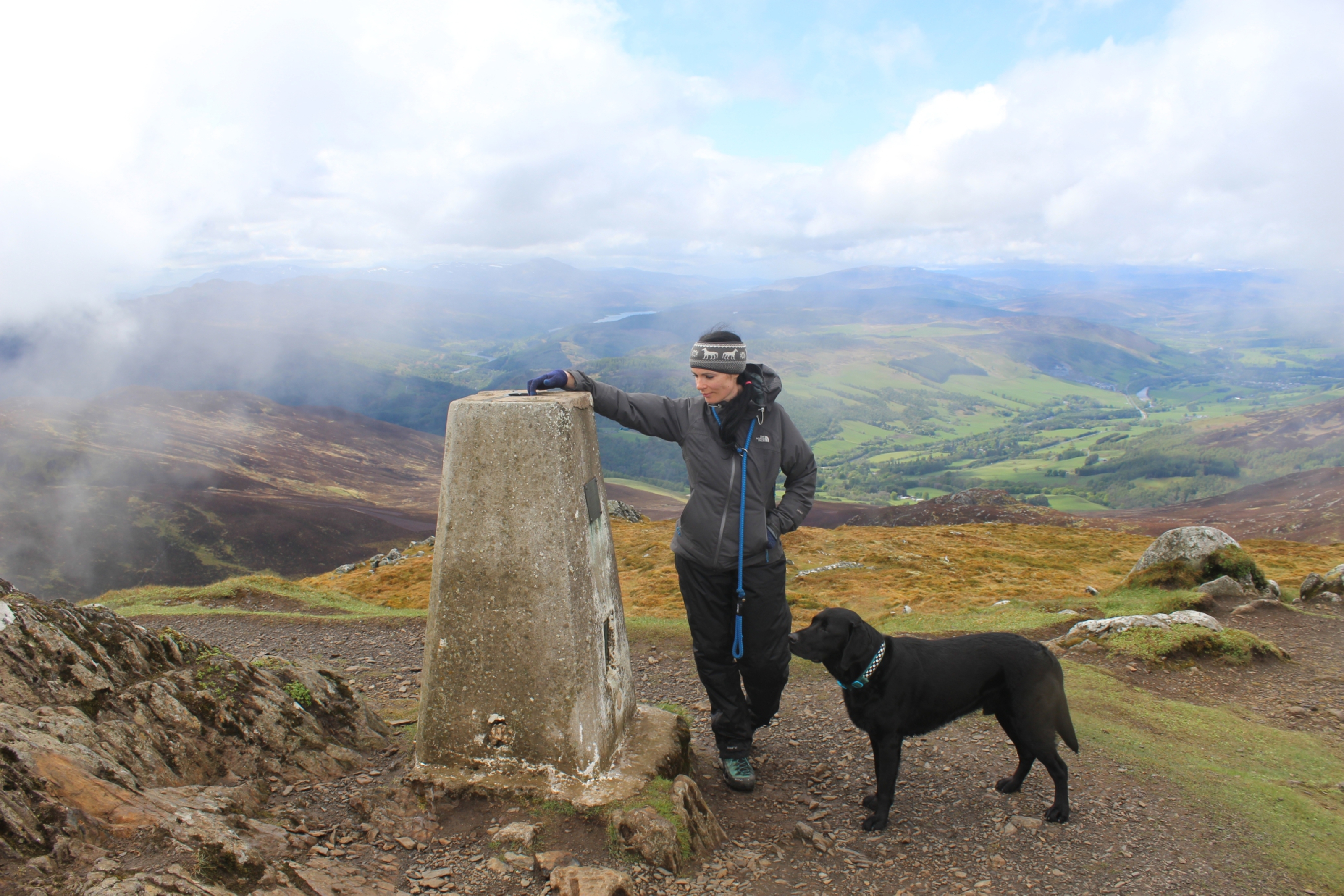 No matter how dreich the weather at the top, there's always something hugely satisfying about reaching the trig pillar that crowns the hill you've just climbed.
And so it was when I scaled 841m Ben Vrackie, north of Pitlochry, last weekend.
As I approached the summit after an hour's slog through rain, fog and the odd glimpse of sun, the trig loomed out of the mist like a beacon. It was a welcome sight.
This year is the 80th anniversary of the iconic trig pillar and the white concrete monoliths are being celebrated by Ordnance Survey (OS), Britain's mapping agency.
Now largely redundant for surveying and mapping purposes, the humble pillars, also known as trig points, still help walkers, mountain bikers and mountaineers find their way.
"Trig pillars are permanent surveying points dating back to the 1930s," Duncan Moss, principal consultant to OS, tells me.
Ordnance Survey's first triangulation pillar went into use on 18 April 1936, beginning a 26-year military scale operation to accurately measure Britain.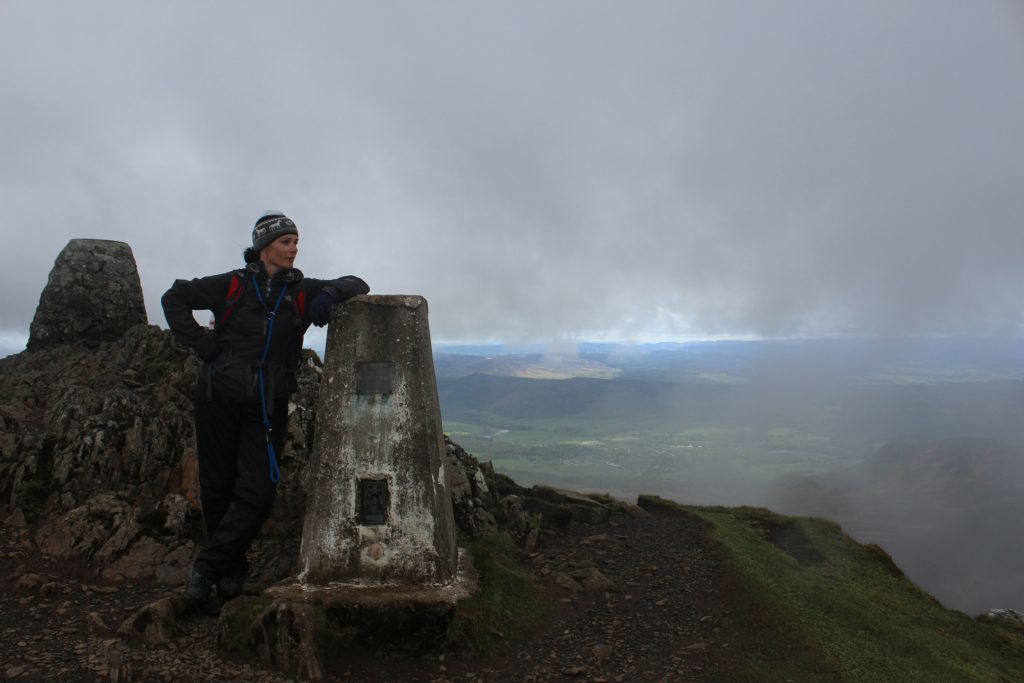 Triangulation is based on the most simple shape possible – the triangle – and involved the measurement of a network of thousands of triangles across the country from which all the features in the landscape were then mapped, explains Duncan.
"The beauty of the triangle is that the angles of the three corners should always add up to 180 degrees. This meant we could check our measurements for every single trig point and ensure they all met the very high accuracy standards people have come to expect from OS," he says.
In total the re-triangulation had in excess of 30,000 measured points. The modern satellite based OS Net network performs the same function with just 110 points.
The pillars were devised by Brigadier Martin Hotine – head of the Trigonometrical and Levelling Division of OS responsible for the retriangulation of Britain – to provide a solid base for the theodolites used by the survey teams and to improve the accuracy of readings.
While many are found on hill tops, they aren't necessarily located at the highest points.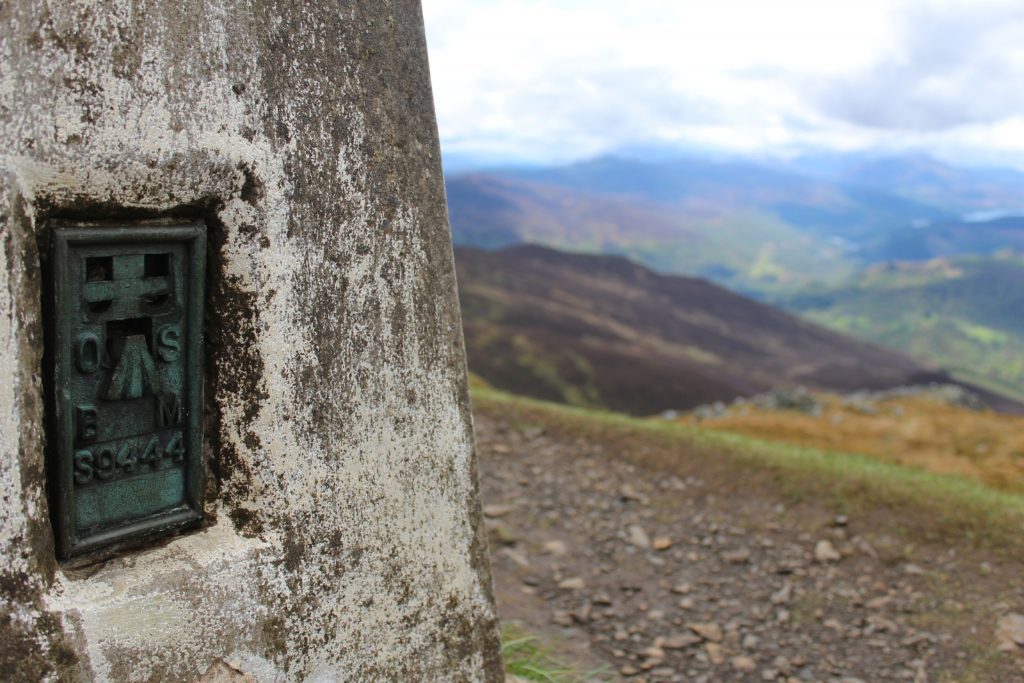 "Some may well be on peaks but most importantly, they're sited at the best vantage points, and from where other pillars are clearly visible," says Duncan.
Unsurprisingly, the highest trig point in Scotland is on Ben Nevis (1,346m).
The lowest is on the Kintyre peninsula. At just 2.66m at Rhunahaorine, it commands a fantastic view across to Mull, Kintyre and even as far as Northern Ireland.
The lowest in the UK, at Little Ouse, Norfolk, sits at just 1m below sea level.
There were once about 6,500 trig pillars, built by the early surveyors at OS. Though the OS no longer uses them (they now use GPS), maintaining them is still its responsibility, and about 6,000 remain.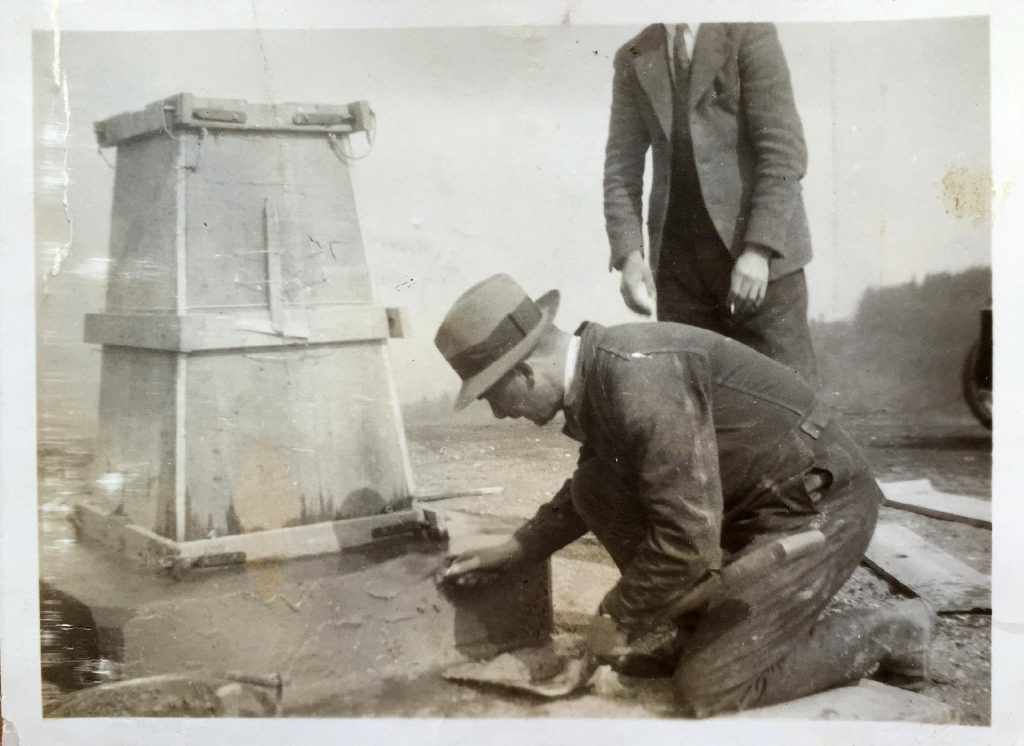 "They are largely historical but they would enable us to continue mapping if satellites ever failed us," says Duncan.
"What's amazing is when we re-measure a trig point using our state-of-the-art satellite positioning technology, we find that the new measurements and the original measurements from the re-triangulation agree to within just a few centimetres. However the new measurements can be taken in a matter of seconds whereas that would've taken weeks of work using triangulation. It's testimony to how skilled the early surveyors were. This also means that we can update our maps much more efficiently than ever before and to a very high accuracy at the click of a button."
It's important not to underestimate just how big the task of constructing trig pillars was, requiring teams of people to carry heavy material to build the concrete pillars, although some were made from stone available on location.
Then it could take days – and nights – to survey and take multiple measurements.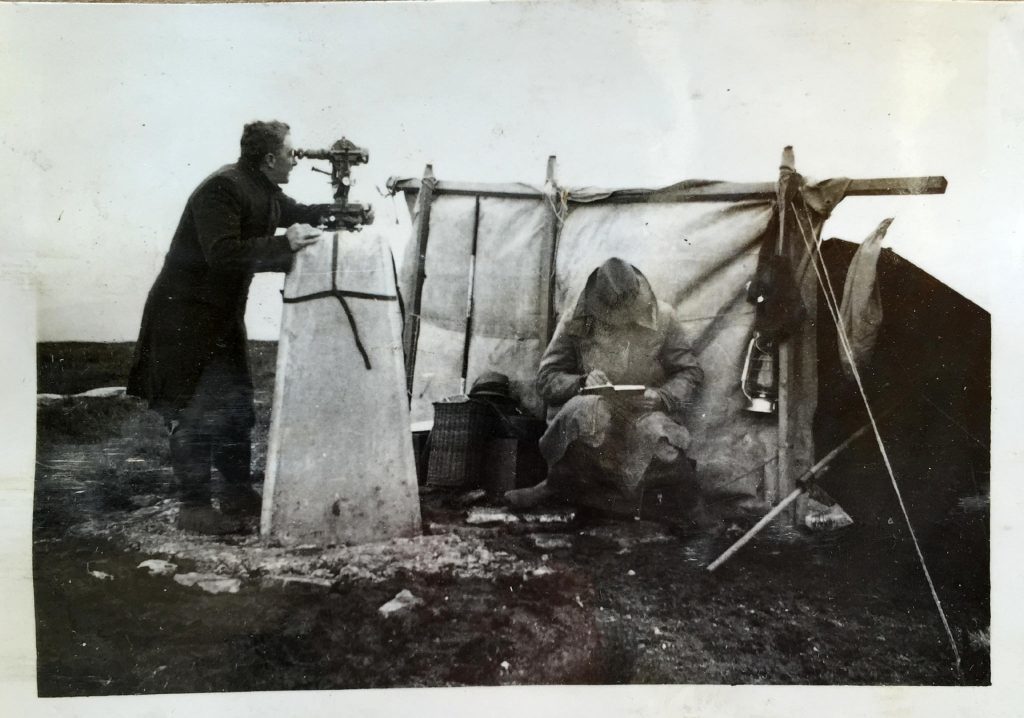 To celebrate the 80th anniversary of the trig pillar, OS is asking people to take part in the Trig Pillar Trail Challenge.
To get involved, you log on to an interactive map to see where 25 nominated pillars are and when you reach one, you take a photo and share it with OS on Twitter or Instagram using #TrigPillar80.
Alternatively, you can just bag your favourite trig pillar (as I did up Ben Vrackie) and share your picture online.
Pictures are chosen at random to win limited edition T-shirts to celebrate the anniversary and OS is giving away four each week until August 31.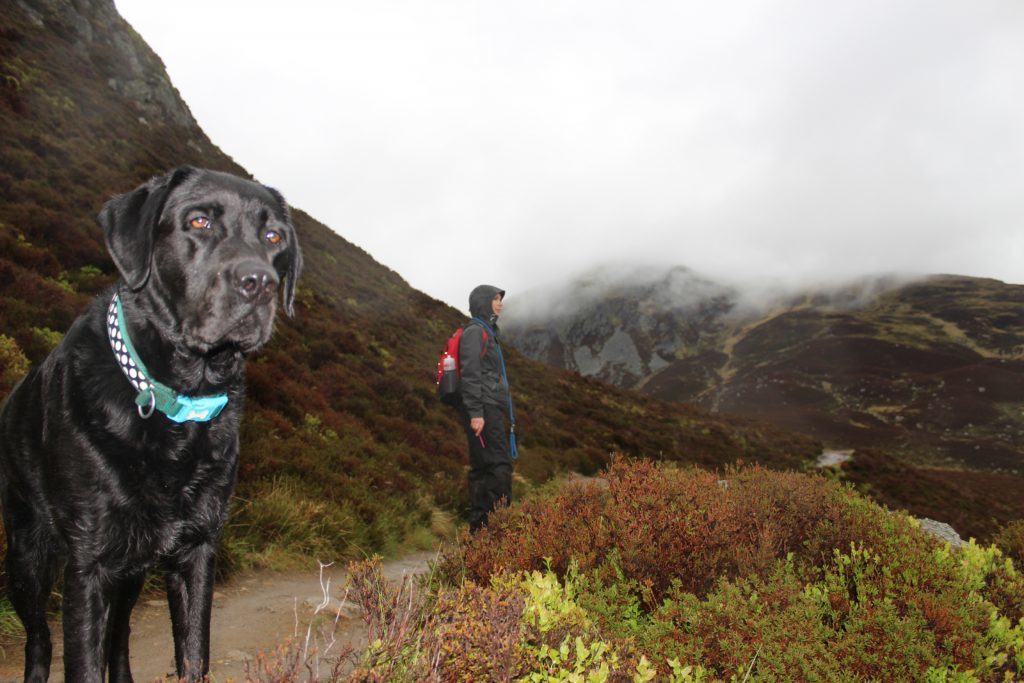 Danny Carden of Ramblers Scotland says it's fantastic how the Trig Pillar Challenge has caught the imagination of walkers.
"Trig pillars have been a familiar part of the summit experience for generations of ramblers in Scotland so it's great to see them being celebrated in this way," he says.
"The challenge offers a fun new incentive for people of all ages to take to the hills and the many photographs being shared on social media highlight the diverse range of summits on offer here, from family favourites like Carrot Hill north of Dundee to much-loved Munros like Driesh in Glen Clova.
"We hope the challenge will encourage even more people to enjoy our wonderful landscape on foot."
Dedicated trig baggers log their finds at trigpointing.uk, and Rob Woodall recently completed his 14-year mission to bag all of Britain's trig pillars – clocking up 6,190 in total.
The number is in constant decline, as land use changes and their conditions deteriorate.
info
Trig pillars often provide a 360-degree viewpoint – perfect for capturing a sunrise or sunset.
They are also known as trig points, triangulation pillars, trigonometrical station, trig stations, and trigs.
Trig pillars are quintessentially British, and even made it on to Bill Bryson's list of favourite British items in his 2015 book The Road to Little Dribbling.
Get involved in the Trig Pillar Challenge at www.ordnancesurvey.co.uk/blog/the-trig-pillar-trail-challenge-trigpillar80/