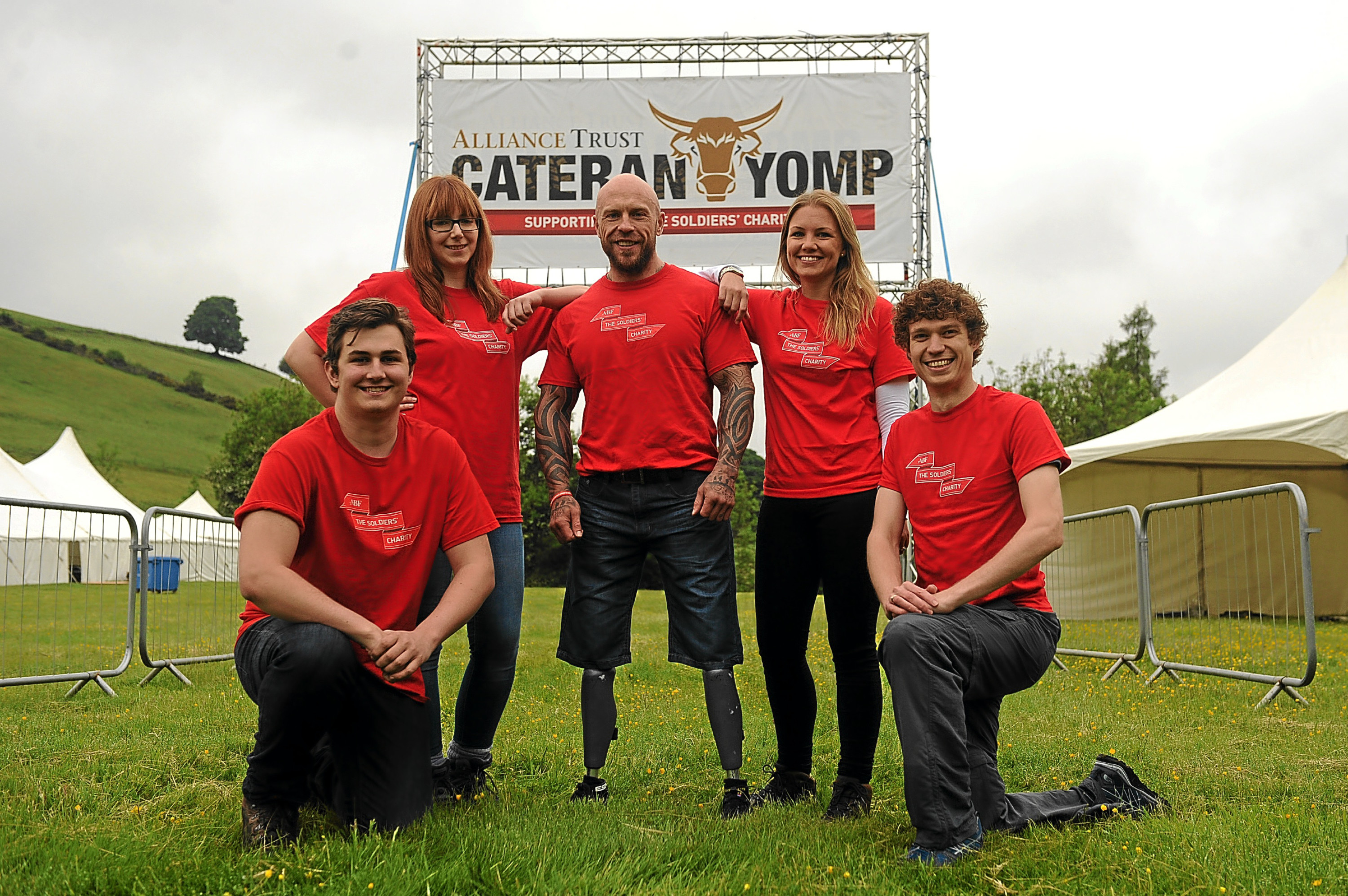 More than 1,000 people are setting off on what could be one of the biggest challenges of their lives – the Alliance Trust Cateran Yomp.
The adventure will see teams of three to six people starting in Blairgowrie and hiking a breathtaking circular route through Kirkmichael, the Spittal of Glenshee and Kirkton of Glenisla.
Whether they're tackling the epic 54-mile gold route, the 36.5 mile silver alternative, or the 22-mile bronze option, it's going to be tough, physically and mentally.
It's a unique opportunity to experience some of Courier Country's finest scenery while raising vital funds for ABF The Soldiers' Charity.
This year, a record-breaking 1,053 people have signed up for the endurance event, compared with last year's 650.
Among the participants include wheelchair-bound paraplegic Shaun Gash. He'll push his way through the full 54 miles in a specially adapted wheelchair.
Also taking part is a group of wounded US military services personnel including representatives from the Marines, the US Air Force, the US Army and the US Special Operations Command.
They have all been wounded in the line of duty and carry injuries such as traumatic brain injury, amputations, partial paralysis, blindness and post traumatic stress disorder.
Yomp ambassador Micky Yule, 37, will be motivating yompers along the route. Despite losing both legs when he stepped on an IED in Afghanistan's Helmand Province, Micky, from Musselburgh, has gone on to win medals for powerlifting.
He clinched gold at the Invictus Games and will represent Team GB at the 2016 Rio Paralympics in September after qualifying for the 65kg group.
Ahead of the Yomp, Micky, whose wife Jody is undertaking the gold route, said: "Yompers need to dig in, stay focused and stick together as a team.
"You can guarantee there'll be some high and low points – they'll feel great then worry about how they'll get through the next mile. They need to get into a rhythm and be mentally prepared for those hard periods.
"The mind can play tricks and you might feel tired, but use the adrenalin and atmosphere on the day, keep eating and drinking and go for it."
Now in its sixth year, the Yomp has raised more than £1.8 million for the Soldiers' Charity.