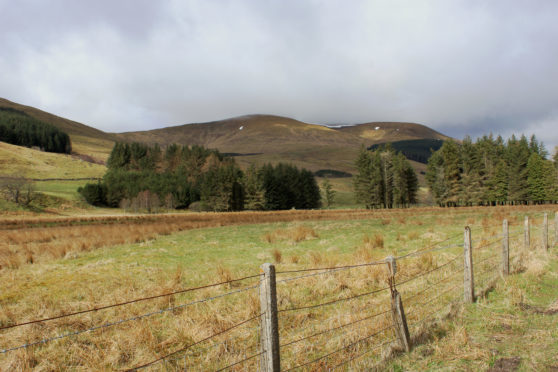 Glen Lochsie, Spittal of Glenshee, Perth & Kinross.
The Victorian and Edwardian periods were a time of great industrial success. From this stemmed some truly flamboyant projects, displays of wealth aimed at showing off prosperity and pioneering spirit.
One of the most unusual is the Dalmunzie House railway, a wee line laid through Glen Lochsie, in Highland Perthshire, in the 1920s. Originally built to convey stone for the reconstruction of Dalmunzie House, it spent over half a century ferrying well-healed guests on to grouse moors in the hills above.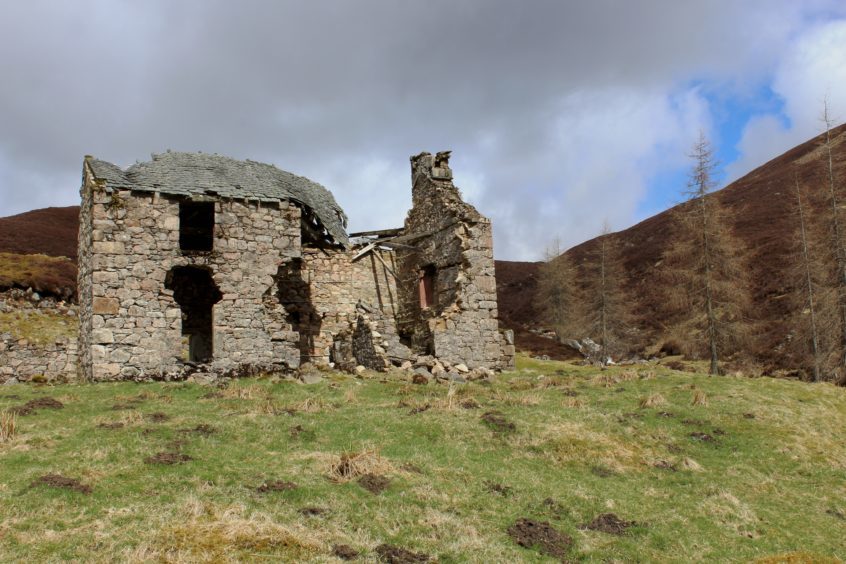 The last train ran in 1978 and, shortly afterwards, the rails were lifted. The trackbed remains, however, offering a route for walkers through a secluded valley where plenty of reminders of this unique enterprise survive.
Today the house is a hotel and, a little way up the main drive from the hamlet of Spittal of Glenshee, there is a walkers' car park.
Deer stalking and grouse shooting still take place on the estate and shooting dates are posted here during the season. Between August 12 and February 15, it is best to visit at weekends.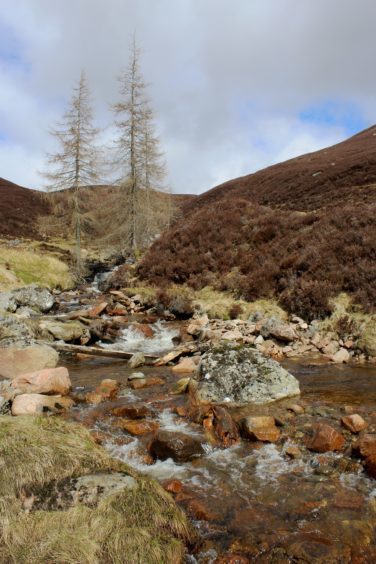 The driveway follows the Shee Water upstream to Dalmunzie House, skirting by pasture, bands of woodland and forestry and a golf course laid out below the mansion in 1922 (it is the highest nine-hole course in the country).
Walkers are guided to the right of the house beyond which Glen Shee splits, Gleann Taitneach branching right and Glen Lochsie, with the remnants of its former railway, forking left.
The latter is a well-trod approach to Glas Tulaichean, a Munro, and is signed as such, marker posts leading across pasture to the line.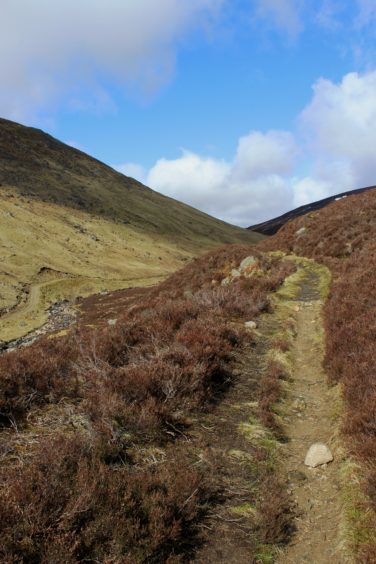 Initially alternating between this and a gravel track, I joined the railway proper at a switchback where, emptied of all but its first-class passengers, the 20hp Simplex engine gained some elevation before trundling on up the glen.
While there are a few rough and muddy spots where the trackbed has been eroded by the passage of time, a generally solid path cuts through the heather. Along the way, wooden sleepers and stone drainage channels remain embedded in the ground.
The line was commissioned by Sir Archibald Birkmyre who initially leased and then bought Dalmunzie House as a retreat from the rope, jute and sailcloth mills in the west of Scotland where he made his fortune. From sidings at the back of the house, it climbed to a shooting lodge at the top of Glen Lochsie, a journey of around two miles.
Rising above Glen Lochsie Burn, the way crosses the Allt a'Choire Bhric (where the original railway bridge remains, studded with bolts that held the rails down) before running on to a tiny stone-edged platform at the western terminus, just short of the lodge.
Scrambling over the perky Allt Clais Bheag, I snatched a sit down in the shadow of the now ruined outpost, its gaunt windows peering forlornly from beneath a precariously perched slate roof, before setting off down the valley.
Below the lodge, the track crosses back over the Allt Clais Bheag and then fords the wider Glen Lochsie Burn. In times past there was a footbridge here but one must now either brave the chilly water and paddle across or carefully hop over stepping stones. With feet hopefully dry, the return journey is a straightforward track walk down Glen Lochsie and then Glen Shee.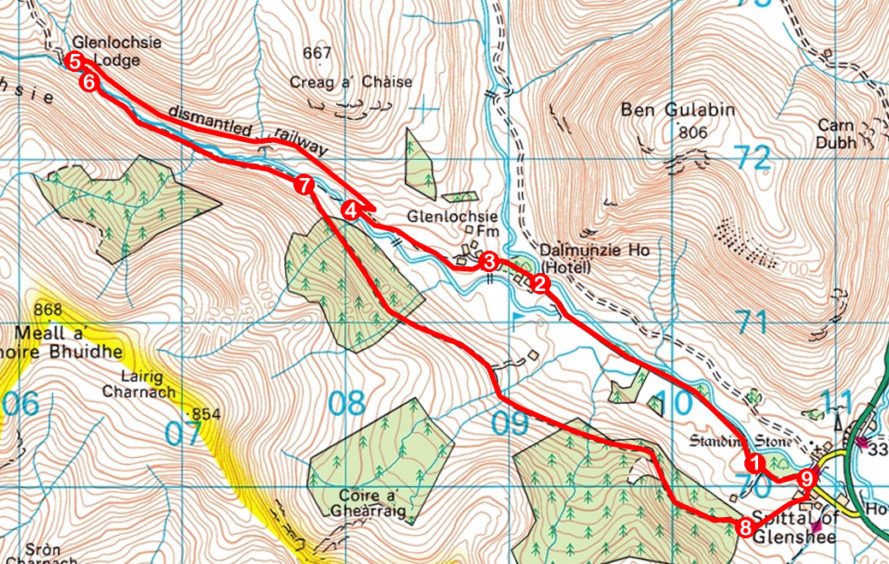 ROUTE
1. Follow driveway 1.8km north-west to Dalmunzie Castle Hotel.
2. Pass to right of hotel (signed Hillwalkers) and continue 300m along surfaced track to signed junction.
3. Go left through wooden gate (signed Path to Glas Tulaichean) and bear right, following marker posts over grazing land. Pass through gateway and continue along railway trackbed then track.
4. Approaching ford, branch right on to trackbed. Ascend incline, swing left at top and follow trackbed 2km up glen to Glenlochsie Lodge.
5. Where trackbed ends, branch left and descend by wall to track. Turn left and descend track to ford.
6. Cross Glen Lochsie Burn and follow track 1.6km down glen.
7. Fork right at junction and ascend track into woodland. Follow track south-east, crossing open ground before passing through second plantation.
8. Exit trees at gate and descend track to Spittal of Glenshee.
9. Turn left and follow driveway to car park.
INFORMATION
Distance: 12km/7½ miles
Ascent: 320m/1050ft
Time: 3-4 hours
Grading: Moderate valley route following tracks and paths with a bridgeless stream crossing at the midpoint. The route crosses pasture and moorland where dogs should be kept under close control to protect livestock and wildlife
Start/finish: Walkers' car park 350m along Dalmunzie Castle Hotel driveway from Spittal of Glenshee (Grid ref: NO 105701)
Map: Ordnance Survey 1:50,000 Landranger sheet 43; Ordnance Survey 1:25,000 Explorer sheet OL52
Tourist Information: Blairgowrie iCentre, 26 Wellmeadow, Blairgowrie PH10 6AS (Tel 01250 872960)
Public transport: Stagecoach bus service 71 offers a limited service from Blairgowrie to Spittal of Glenshee