Getting back in the saddle at Gleneagles Equestrian School
By
Gayle Ritchie
May 11 2019, 8.45am
Updated: May 11 2019, 8.52am
Whether you're a beginner or an expert, Gleneagles Equestrian School is the perfect place to have a horse riding lesson, as Gayle discovers
It's no secret that I'm mad about horses and ponies.
I was lucky enough to get my first one, a feisty Shetland named Tansy, at the age of four, and it was love at first sight for both of us.
My teenage years were spent riding a variety of ponies, culminating in Appin, my superstar Connemara-Arab.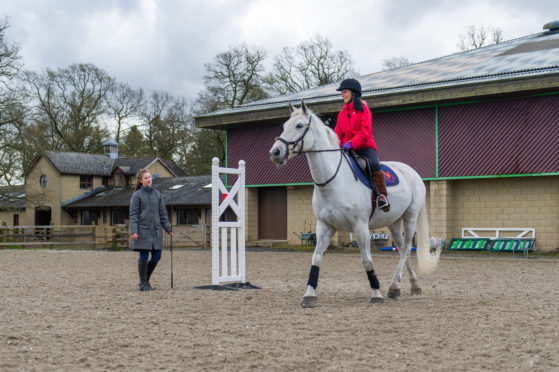 Appin was a speed-demon who loved showjumping and cross country and together, we were a team very often in the ribbons, some of them red!
Aged 17, I moved to Glasgow for university and, with my head full of boys, booze and, ahem, studying, I put aside all thoughts of equestrianism.
Recently, however, I've started to get back into riding and spend as much time as I can on board my mum's hairy Highland pony and a pal's coloured cob.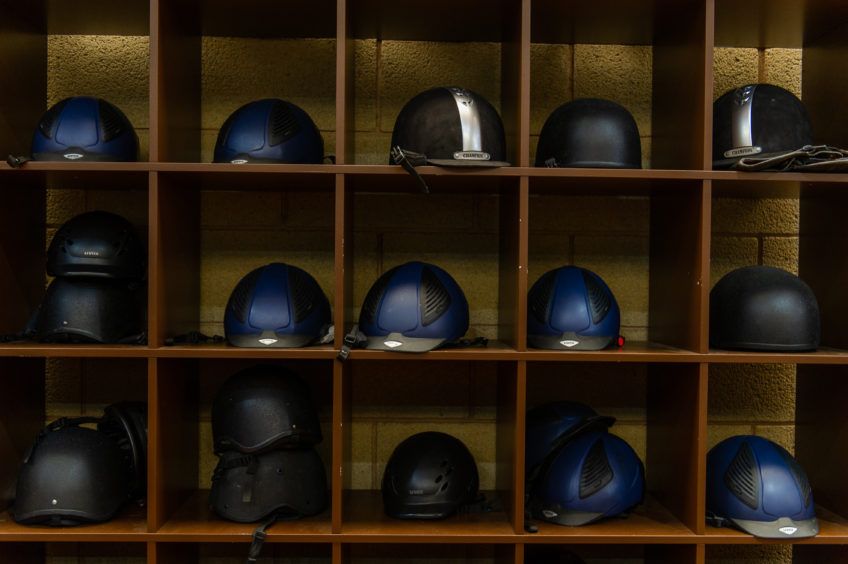 In a bid to refresh and indeed boost my skills, I decided to book a private lesson at Gleneagles Equestrian School in Perthshire, which boasts the crème de la crème of all things of all things horsey in Scotland.
Once I'd chatted through my riding experience with junior coach Rosa Mitchell, I was treated to a tour of the state-of-the-art stables, complete with hot and cold showers and solarium (yes, for horses!).
"The grooms run around looking after the horses and they're all very pampered, even getting massages!" said Rosa, who, at 21 years old, is living and working in her very own horse heaven.
"Between giving lessons, mucking out, grooming and riding, I can sometimes walk 40,00 steps a day!"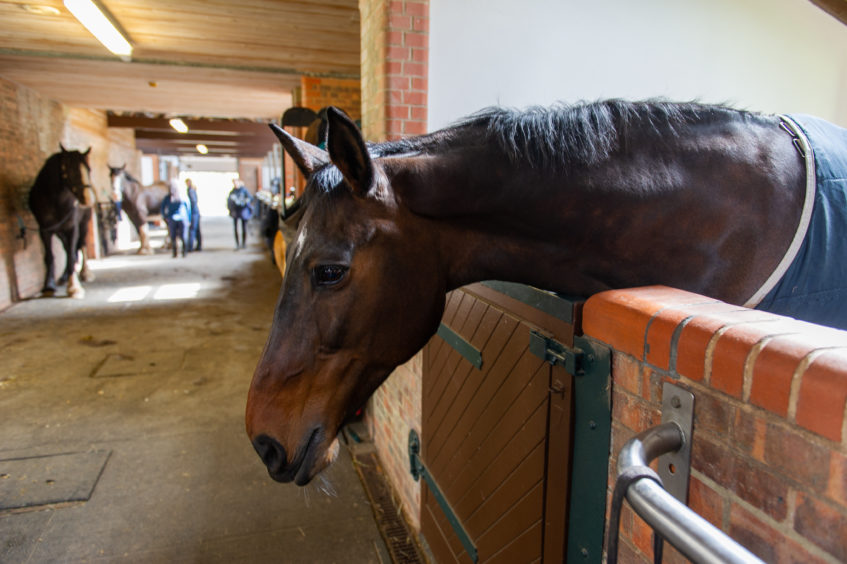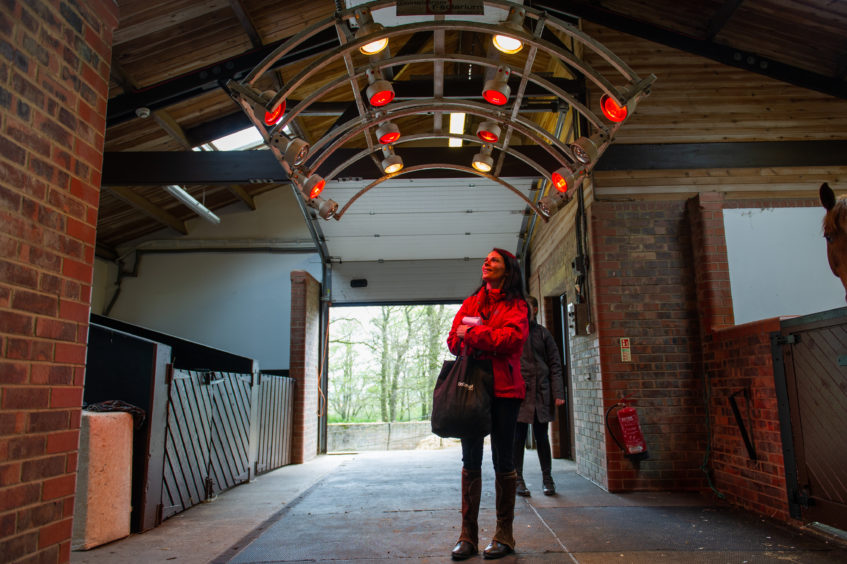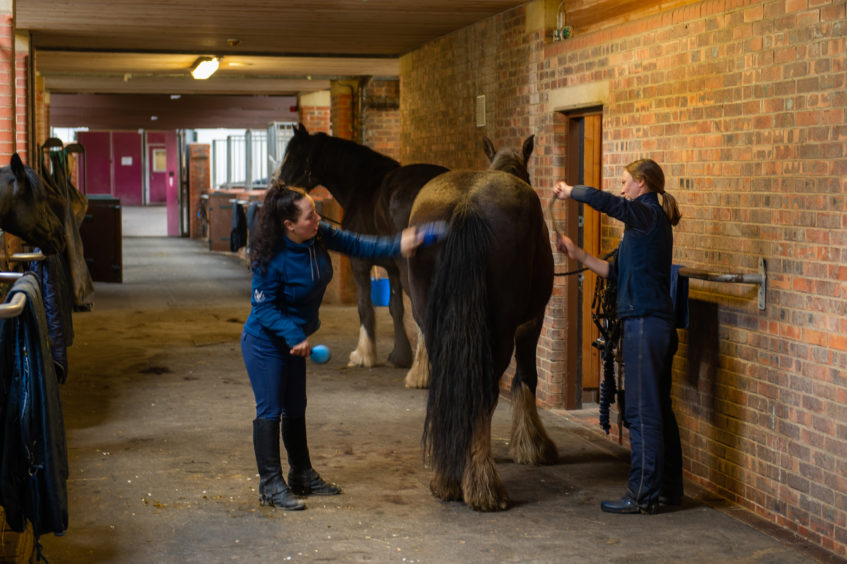 All 20-plus horses are absolutely gorgeous, but Dutch Warmblood and "model" Brenda, is arguably the most stunning, having starred in campaigns for Tatler, Vogue and Ralph Lauren!
Having petted most of the friendly crew (and avoided being nipped by one of the more grumpy equines), Rosa took me to meet Duke, a 16hh grey Polish Warmblood – my ride for the lesson.
Outside, in the schooling arena, we began walking round on both reins (in both directions), getting used to each other.
Rosa had warned me Duke would be "quite bouncy" at the trot, and indeed, he was!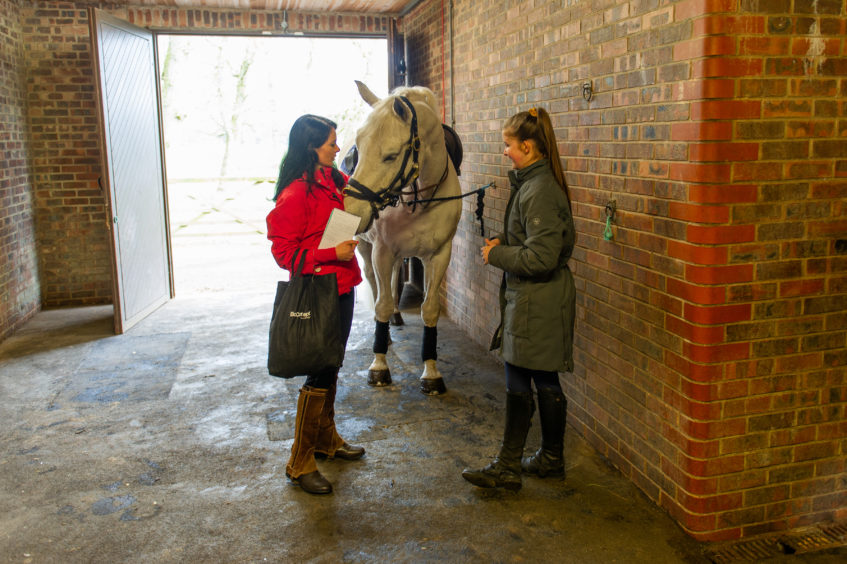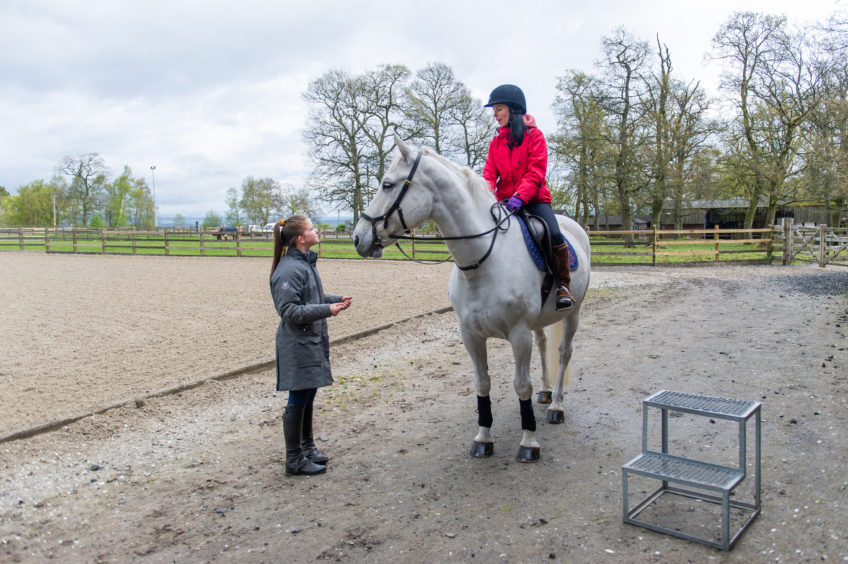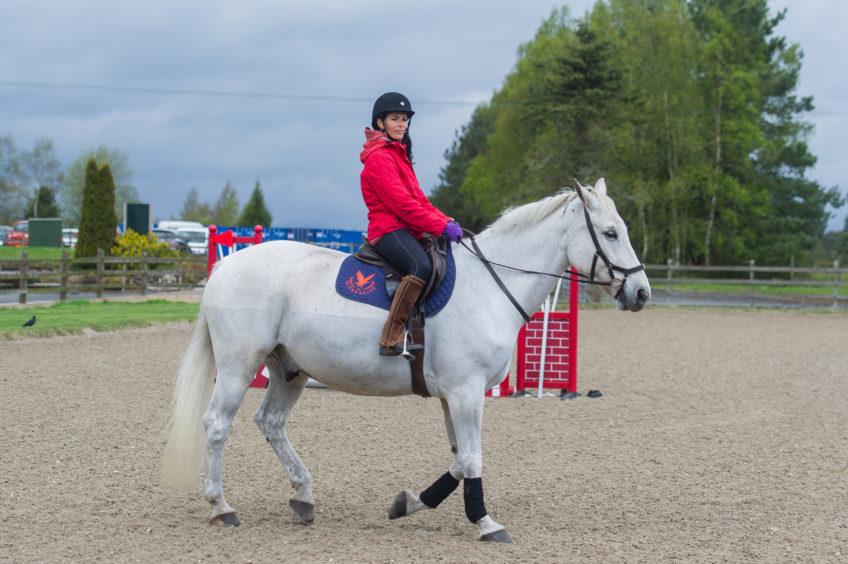 After we had gone round on both reins several times (in walk and trot and with the odd halt thrown in, with the aim of attaining straightness and flexibility), we progressed to canter.
The most complex thing we achieved in the 45-minute lesson was performing "transitions within the pace" – basically, altering speed and stride length. We also attempted breaking into trot from a halt, and from halt to canter.
This may sound like gobbledygook to some, but it's a great way of controlling movements and perfecting smooth transitions.
I finished the lesson with a huge smile on my face, acknowledging the fact I've a lot to learn!
"We'll log what you did today and if you book another lesson, we'll work on that and progress from there," said Rosa.
"We'd probably put you on a different horse and try some more complex – but fun – exercises!
"The horses at Gleneagles are here to help teach riders, so no matter your level, you'll leave having learned something new."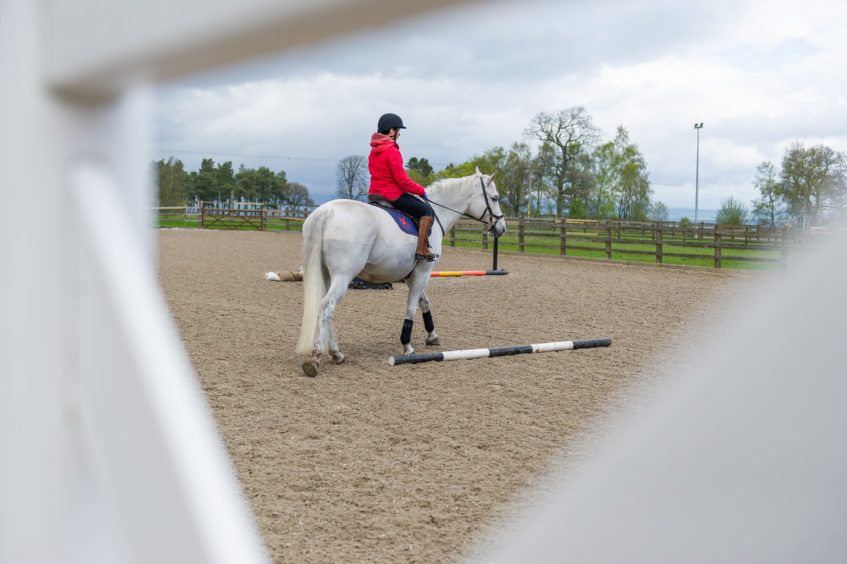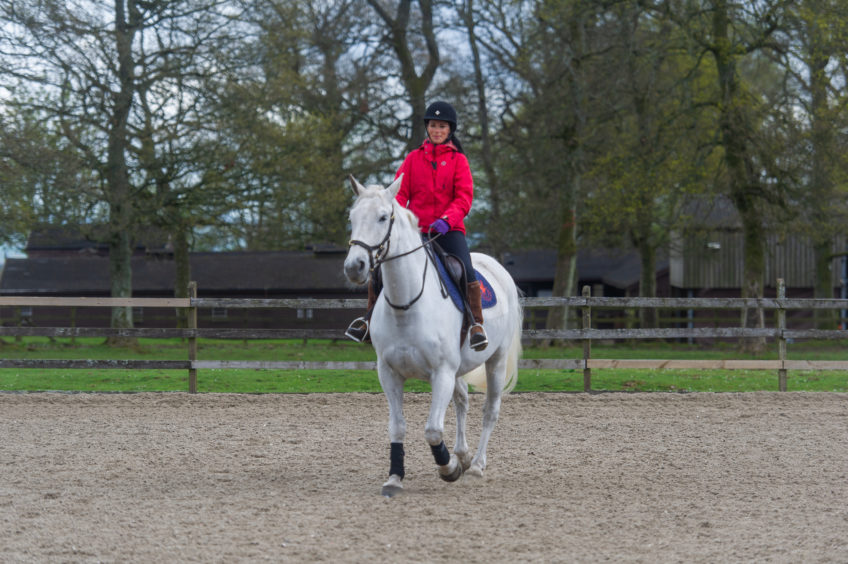 As I headed off to enjoy a sumptuous afternoon tea at Gleneagles Hotel, I reflected on just how physically tiring I found the lesson. I can only imagine how total beginners must feel!
"Riding 'actively' gets you really fit and some of the top riders have amazing six packs!" beamed Rosa.
"I'm not quite there yet myself but hopefully one day!"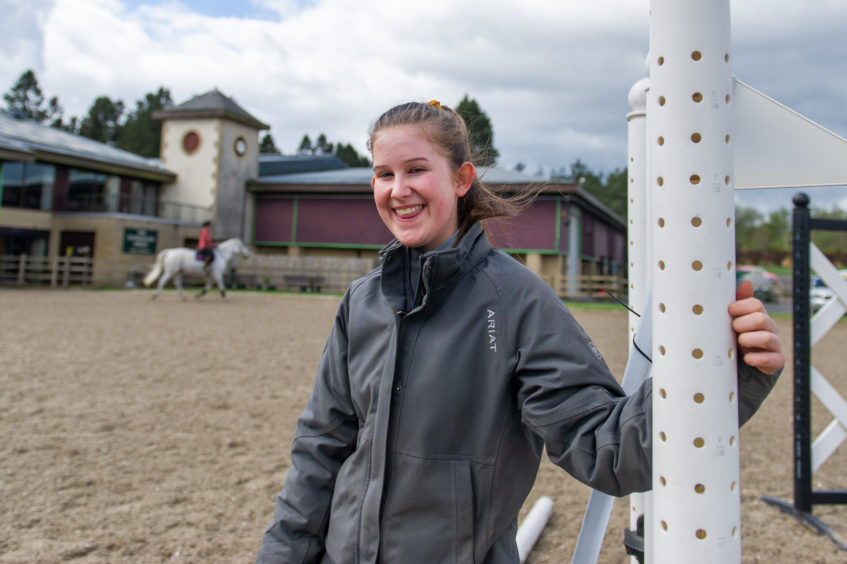 Inspiring words, indeed, and perhaps with a few more lessons at Gleneagles and a lot more practice on the Highland, I'll go some way towards acquiring abs and thighs of steel…
From learning the absolute basics such as holding the reins, walking and trotting, through to cross country jumping and advanced dressage, the team at Gleneagles will ensure everyone leaves an improved rider.
I'll most definitely be back!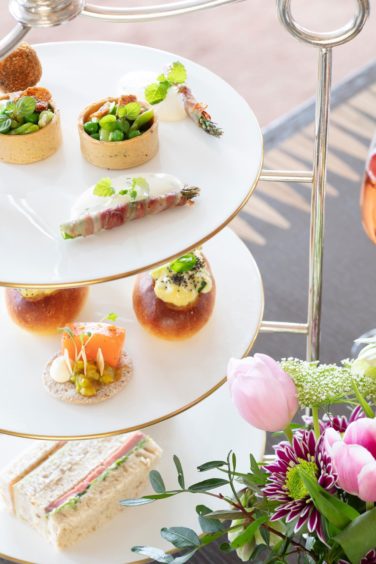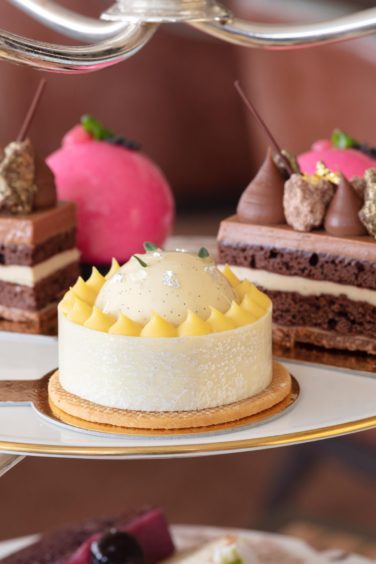 info
With horse riding lessons, a polo school and carriage rides on offer, Gleneagles Equestrian School has an unrivalled range of equestrian experiences.
Specialist lessons can be tailor-made for all levels. If horses aren't your thing, there are loads of family-friendly activities at Gleneagles in May – including tennis lessons, golf camp, tree climbing, zip wire, arts and craft workshops, Segway tours and much more.
For more details and to book, see www.gleneagles.com