Behind the scenes as young couple running new Fife Zoo look to the future
Run by an inspiring young couple who aim to make a difference, Fife Zoo is a haven for endangered animals as well as a centre for learning. Caroline Lindsay finds out more
Watching David Attenborough programmes on TV with her grandmother, young Briony Taylor never dreamed that one day she'd be running her own zoo.
Today, with her partner Michael Knight, she is the proud owner of Fife Zoo, which nestles in the verdant countryside near Ladybank.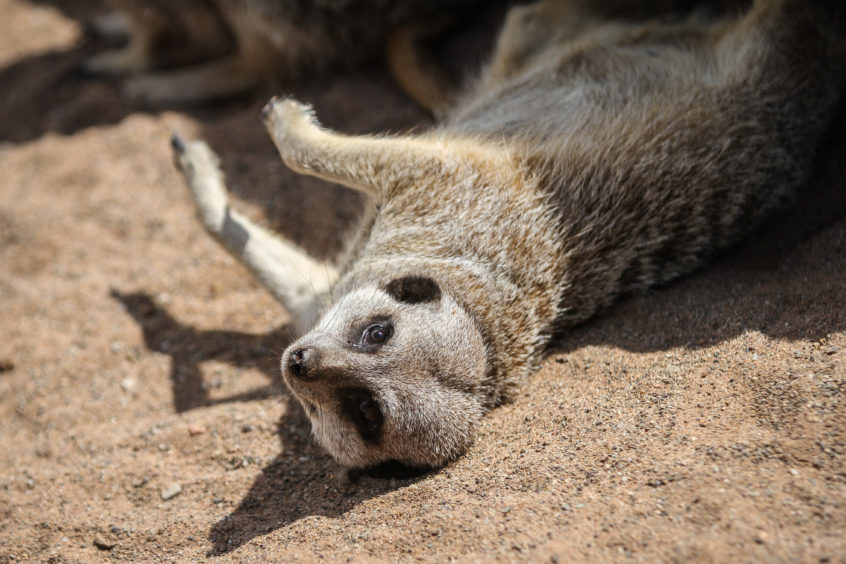 "I've always had a thing for animals, wildlife and the outdoors," says Briony, who grew up in Wales. "I would say it was probably triggered at a very young age by watching nature documentaries, animal-themed films and reading animal books."
So it's no surprise to learn that she went on to study international wildlife biology at the University of Glamorgan, where she met Michael. After graduating they found themselves competing for jobs in zoos and conservation centres.
"We had moved to Devon where Mike was working at Exmoor Zoo and I had a job in retail. It was difficult for our mental health so one day we just stopped and asked ourselves: 'How do we do this? How do we find something we both love, that we can do together,'" recalls Briony.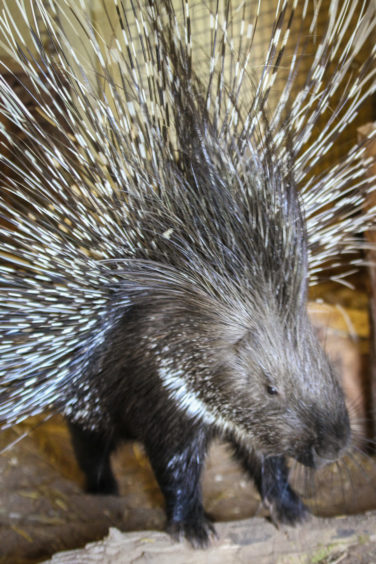 At that point it seemed that fate intervened – the couple spotted an ad for a zoo up for sale in Wales and the price had been reduced by £2,000.
They quit their jobs and sold most of their possessions to help raise the money but, afrer alot of heart-searching, eventually decided the Welsh zoo wasn't right for them.
"But we'd sacrificed so much we knew we couldn't give up on the idea," says Briony.
The couple invested a lot of time and money over the next two years looking for other suitable sites.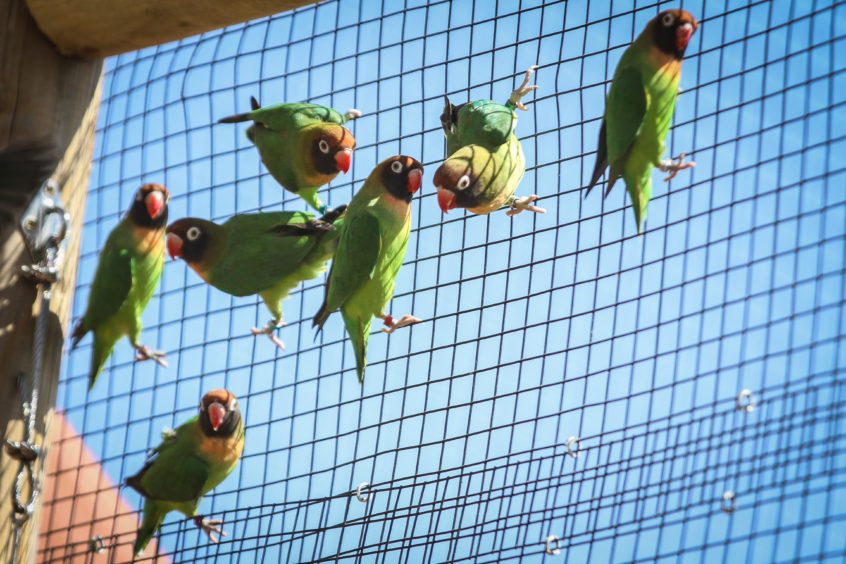 "It was soul-destroying," Briony recalls.
"Then we began to look further afield and saw that Fie Animal Park was for sale. We asked Mike's mum and dad if they'd come on board and help us out – they were amazing. They sold their house because they saw it as Mike's inheritance and thought we'd be better having the money now when we needed it.
"A week later we came up to Scotland to have a look and knew this was the one as soon as we opened the door.
"It was empty but the infrastructure was here and walking into a blank canvas meant we could see exactly what we wanted to do.
"We went straight home and told Mike's parents: 'You need to see it because you've sold your house so we can buy it.' Thankfully they loved it and we all heaved a big sigh of relief."
The couple moved on site in 2015 on Briony's birthday and development began immediately.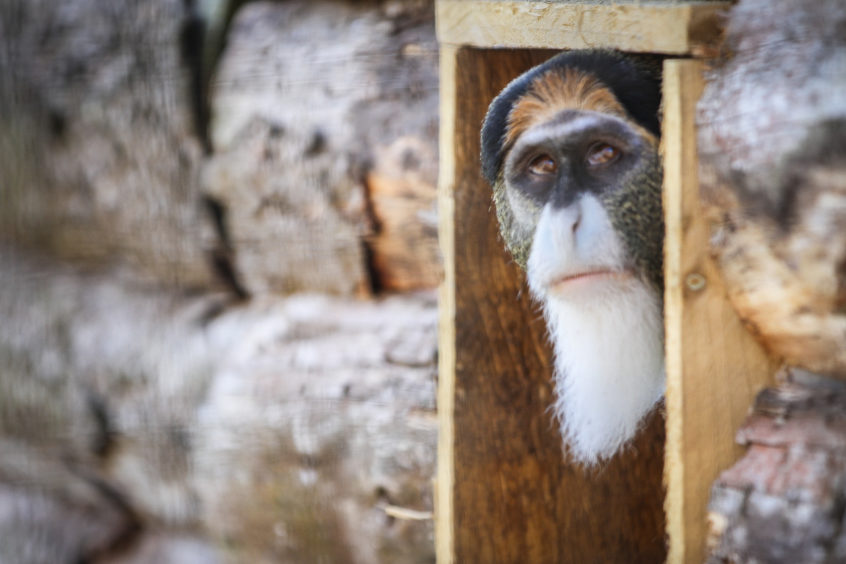 "Funnily enough my earliest memories are of us decorating the toilets," laughs Briony. "We had loads of support from family and friends and there were so many amazing moments, like getting our first letter addressed to 'Fife Zoo'."
Once the couple had got to grips with all the red tape – "We went round in circles for a while," remembers Briony – they, "along with many other wonderful people", worked from dawn to dusk to revive and remodel the former wildlife park to transform it into a home to many different exotic and endangered species.
Their first projects included the environmentally friendly coffee shop, Africafe; the indoor soft play area which focuses on the biodiversity of South America and the Amazon rainforest; and embarking on the exterior of the zoo, all totally funded by themselves.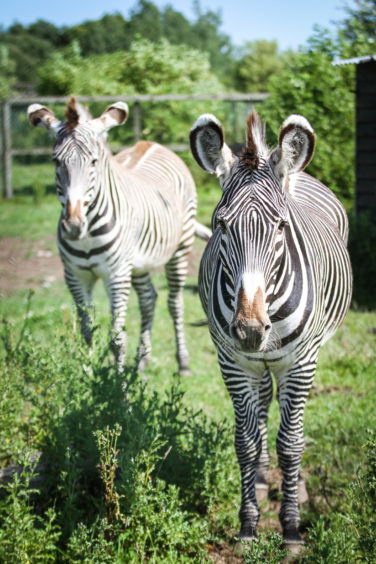 With stunning artwork by Dundee-based graffiti artist Paco Graff adding to the exotic vibe,  the zoo officially opened for business in July with a "taster selection" of animals – Grevy's Zebras, agoutis, meerkats, porcupines, De Brazza monkeys, sulcata tortoises, and black-cheeked love birds – and within just three weeks of opening they'd welcomed more than 6,000 visitors.
"As you can imagine, the construction of a 21st Century zoo is a huge undertaking," says Briony, who takes inspiration from David Attenborough, naturalist Steve Backshall, and the late Australian conservationist Steve Irwin.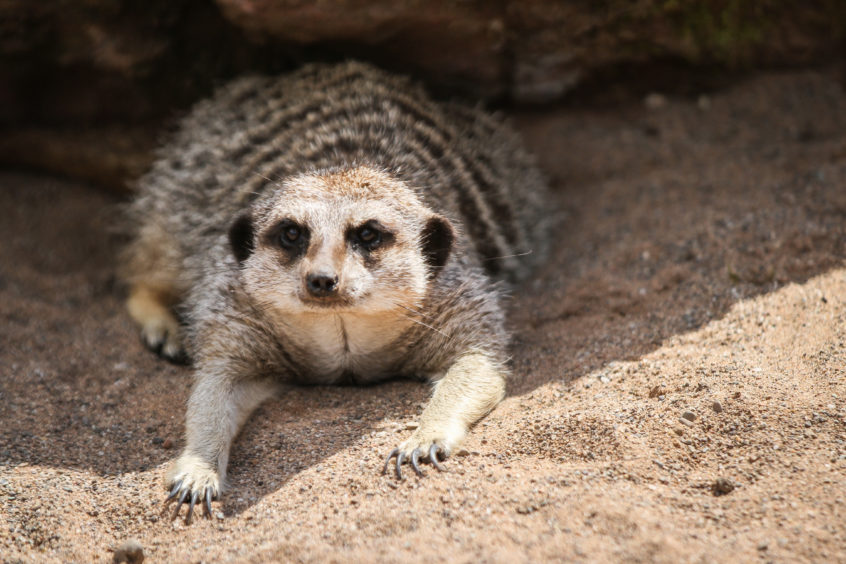 "We're working as fast as we can to build everything, from education classrooms to our veterinary hospital to purpose-built animal housing and exhibits.
"Basically we want to make a difference to the animals, to their counterparts in the wild and to people. We want to secure a future for everyone through research and education," says Briony.
"Our mission is to promote the conservation of biodiversity through education, research and our own passion for the natural world, while our vision is for a diverse and sustainable natural world where people, plants and wildlife co-exist," she continues.
"We have a 10-year collection plan which includes many primate, and bird species, a tropical house with various amphibians, reptiles and invertebrates, tapirs, gibbons, marmosets and tamarins. Big cats such as tigers are also on the plan."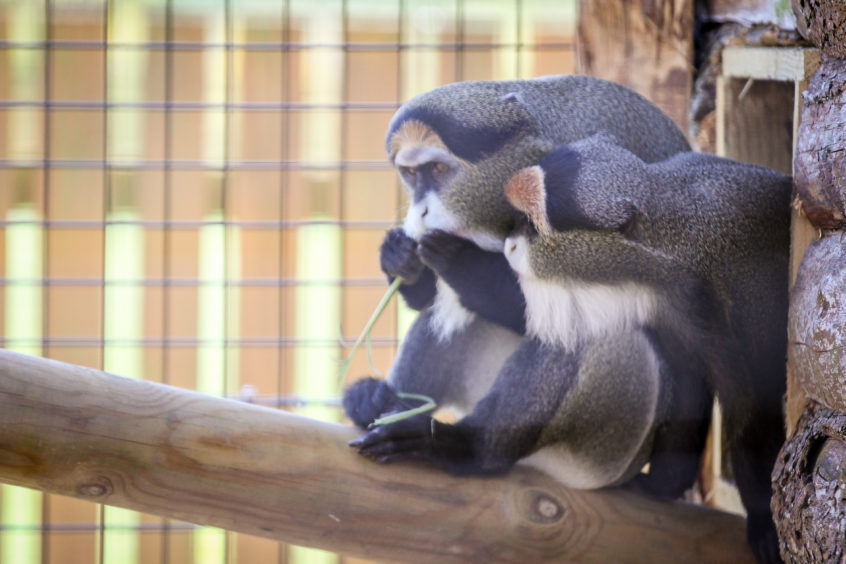 The team are currently developing a multi-purpose education building for people of all ages, from nursery to university.
"Education is one of the core objectives of Fife Zoo," stresses Briony.
"We offer various educational programmes for teachers wishing to visit the zoo, including a lesson for before your visit, a workshop at the zoo and a lesson you can do as a follow up."
The zoo supports a wide variety of conservation projects in the UK and around the world, including The World Land Trust and the Grevy's Zebra Trust.
"European Endangered Species Programmes and the European Studbooks aim at conserving healthy populations of animals, while safeguarding the genetic health of the animals under our care," Briony explains. "These programmes act to provide a future for some of the world's most vulnerable species."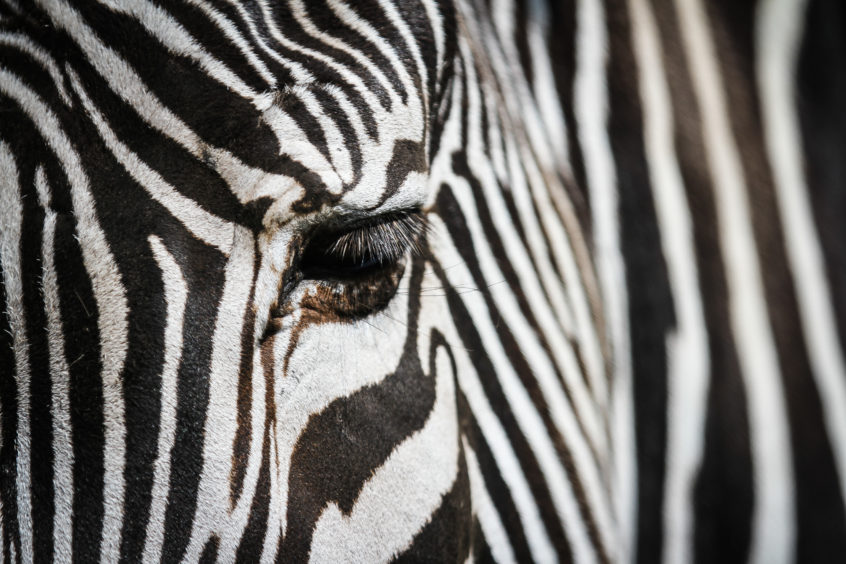 It can take a long time for a new zoo under construction to become recommended for these breeding programmes so Briony and Michael are proud that Fife Zoo has already been approved by three European Endangered Species Programmes to provide a future for some of the world's most vulnerable species.
And smaller, more indigenous species aren't forgotten either – it really is a case of all creatures great and small, and visitors to the zoo will see hedgehog walk ways and wild flower areas before they're even through the entrance.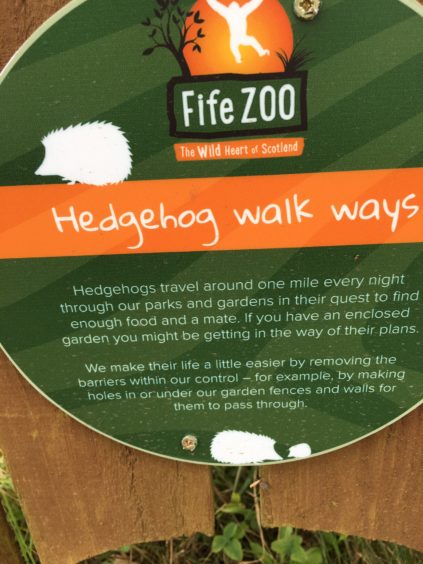 "At Fife Zoo we like to take care of our local wildlife," smiles Briony. "Since moving on site we have created several wildlife biodiversity hot spots, through providing suitable habitats, in the form of bug hotels, wildflower gardens, ponds, hedgehog boxes and bird boxes.
"We are lucky enough to have a resident bat roost on site which we believe houses over 80 common pipistrelle bats."
Since summer 2015 the zoo team has seen a rise in a variety of bird species on site from starlings, and other garden species, to oyster catchers and birds of prey.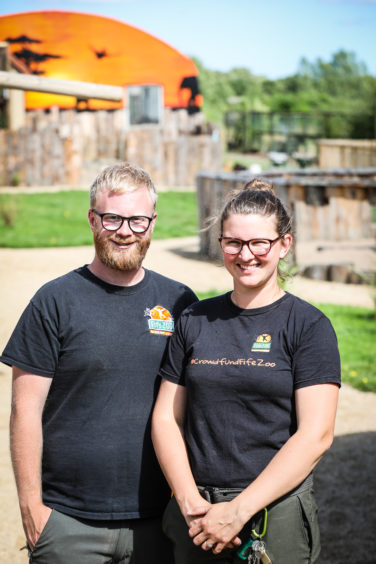 "On a wet evening the grounds come alive with an insane amount of amphibian life," says Briony.
"We encourage all who visit us to always tread lightly and respect our resident wildlife. Keep an eye out for anything interesting, if you see anything exciting on or around Fife Zoo, please let us know."
Proud to have been awarded Silver Green Tourism grading, the zoo aspires to high standards of sustainability.
"We've worked hard to ensure our impact on the environment is as low as possible and plan for sustainable future developments, from LED lighting and renewable technologies, to sourcing products sustainably and reducing waste.
"We have our very own Green Team and we're always looking at ways to minimise our impact on the environment, in everything we do."
Fact: you can even recycle your ink cartridges at Africafé, and support The British Hedgehog Preservation Society at the same time.
Briony admits that developing such a diverse business with several departments and teams is quite the challenge.
"I would like to split myself in to 10 to be able to support all departments," she laughs. "But I love working in an exciting environment that has been completely created and shaped by Michael and me – being able to bring our environmental ethos into the core of the business and to make a difference to conservation through education, research and through leading by example."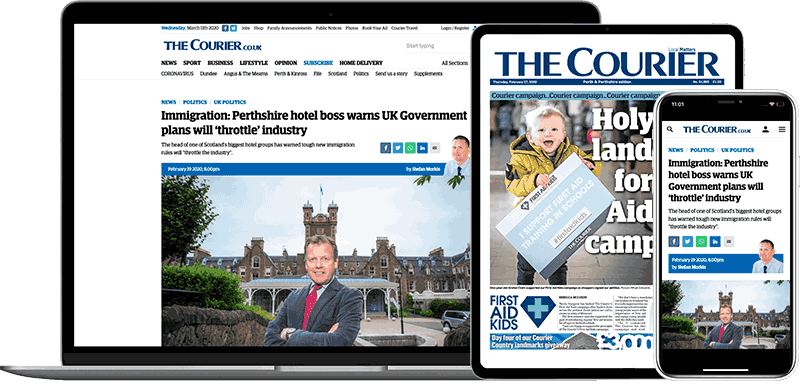 Help support quality local journalism … become a digital subscriber to The Courier
For as little as £5.99 a month you can access all of our content, including Premium articles.
Subscribe