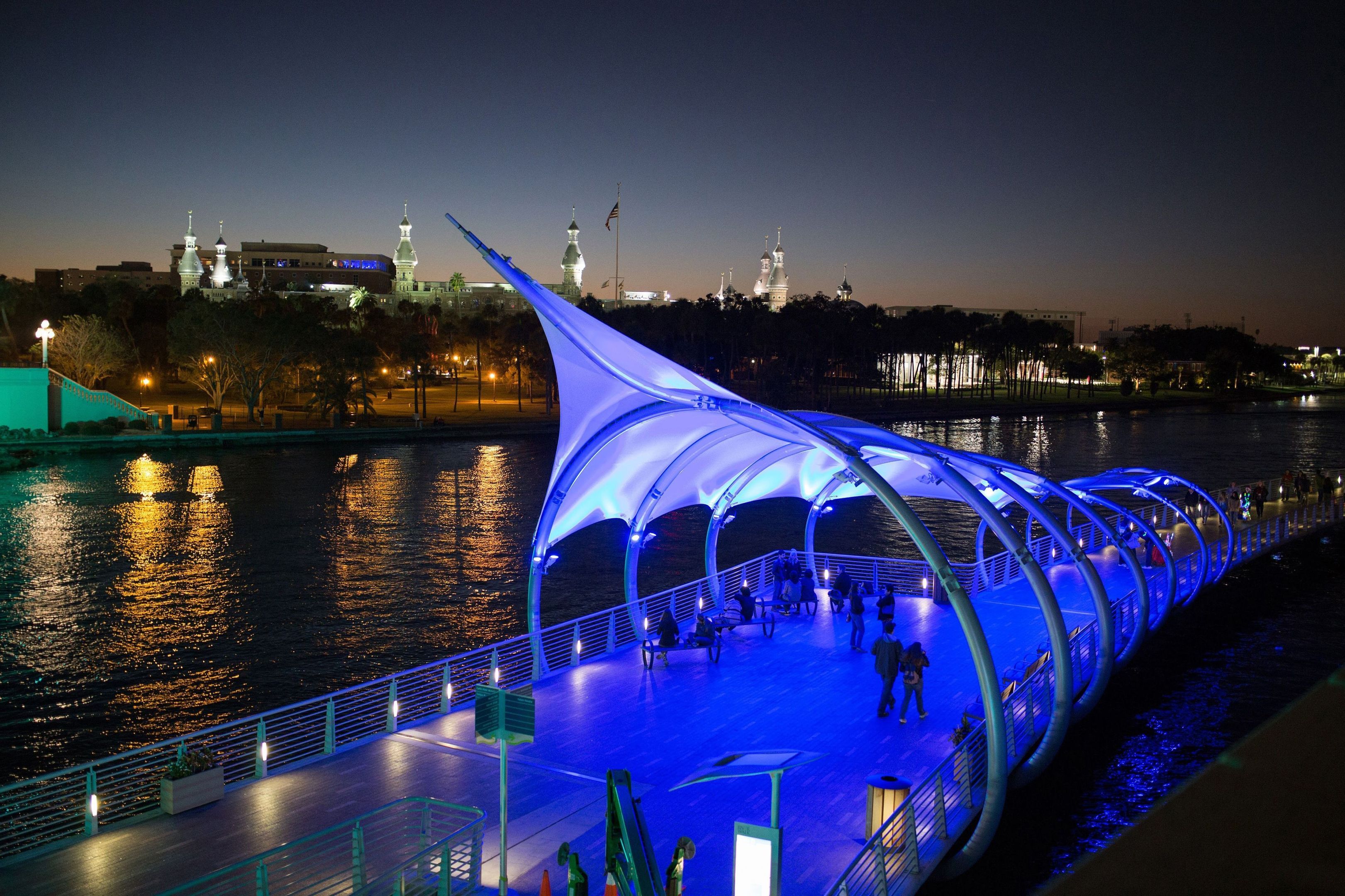 Discovering there's much more to Florida than garish theme parks, Sam Wylie-Harris tours the chic streets of Tampa
I'm always on the hunt for unusual statement jewellery, so when a striking silver choker featuring a replica shark's tooth catches my eye, I'm tempted to make a purchase.
It's not the sort of thing I'd expect to find on a shopping spree in Florida. But at the Oxford Exchange, a fashionable restaurant, coffee house and shopping emporium in Tampa, all sorts of unusual wares are on offer.
Housed in a renovated 100-year-old brick building and designed in the style of a British gentleman's club, it's the in-place for daytime dining and typifies Tampa's booming bar and restaurant scene. All across this city on the west coast of Florida, entrepreneurs are breathing new life into abandoned properties.
Once the cigar capital of the world, Tampa has more than 250 factories in Ybor City (the historic Latin quarter) and West Tampa.
The cigar industry is still booming, with J C Newman Cigars producing up to 12 million cigars a year, but now hops, barley and yeast are slowly replacing tobacco as the city's source of gold.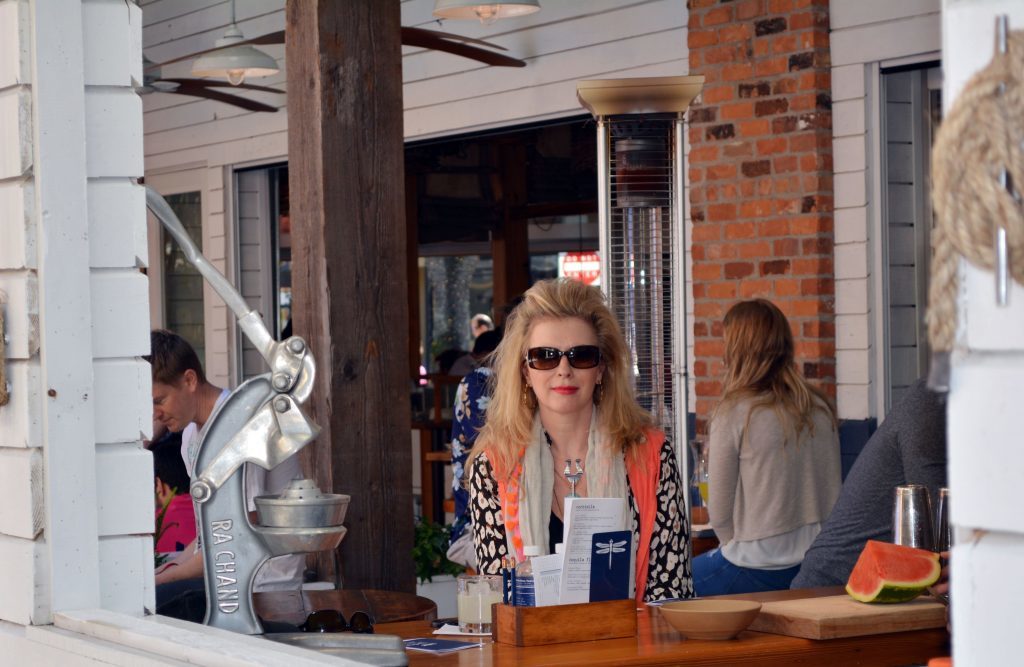 Florida is one of the fastest growing states for craft beer and Tampa Bay recently ranked second place as America's Best Beer Town in a poll by USA Today.
Some of the best brews can be found at hipster restaurant and bar Ulele, which sits on the banks of the Hillsborough River and has its own craft brewery. A former public water pump house, it opened two years ago after a $5 million restoration.
A cultural and business hub for the Gulf Coast of Florida, Tampa Bay is built on a grid system that's easy to navigate on two wheels. Visitors can hire study blue bikes with GPS from Coast Bike Share (www.coastbikeshare.com). Download the Social Bicycles app and pay 8 dollars an hour.
I'm a bit wobbly to begin with, but my confidence grows as I pedal along the Bayshore Boulevard, enjoying views of the city skyline and fleets of boats cruising along the glistening waters of Hillsborough Bay.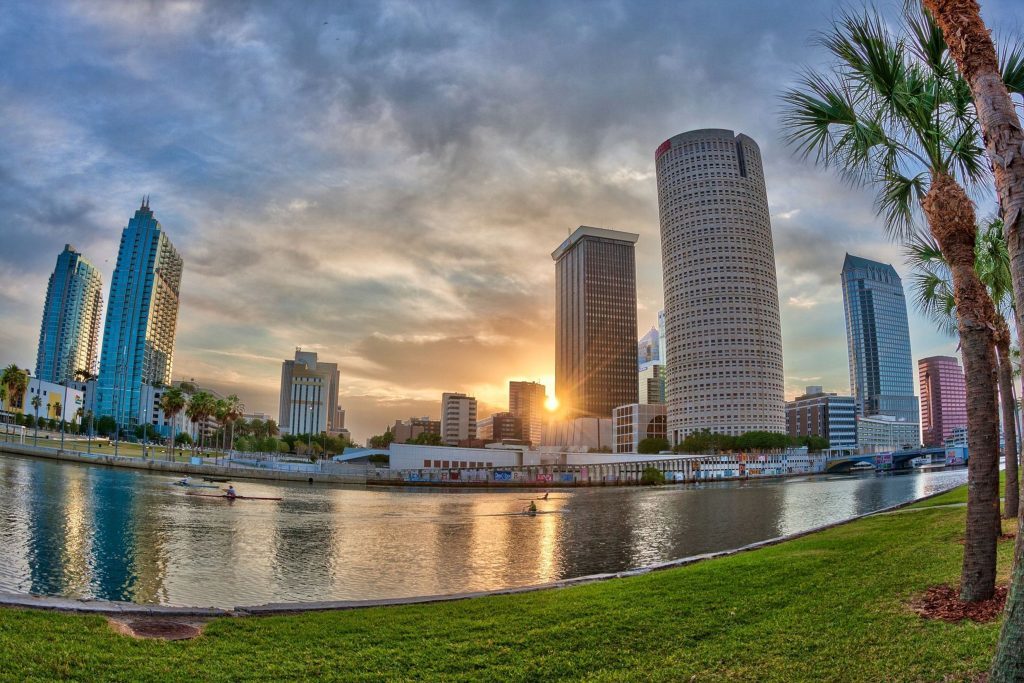 We slowly wind our way back to Hyde Park Village, three miles from downtown and known locally as SoHo. The leafy streets are lined with 1920s-style bungalows with white picket fences and even the occasional rocking chair on the terrace. It all reminds me of an old-time movie.
SoHo (or South Howard Avenue) is rapidly becoming one of South Tampa's hottest neighbourhoods, with hip hangouts and high-end interior and fashion boutiques, all largely undiscovered by tourists.
There's temptation at every turn, but having already purchased my shark's tooth necklace, I decide to put my final pennies towards dinner and dig my teeth into something tastier.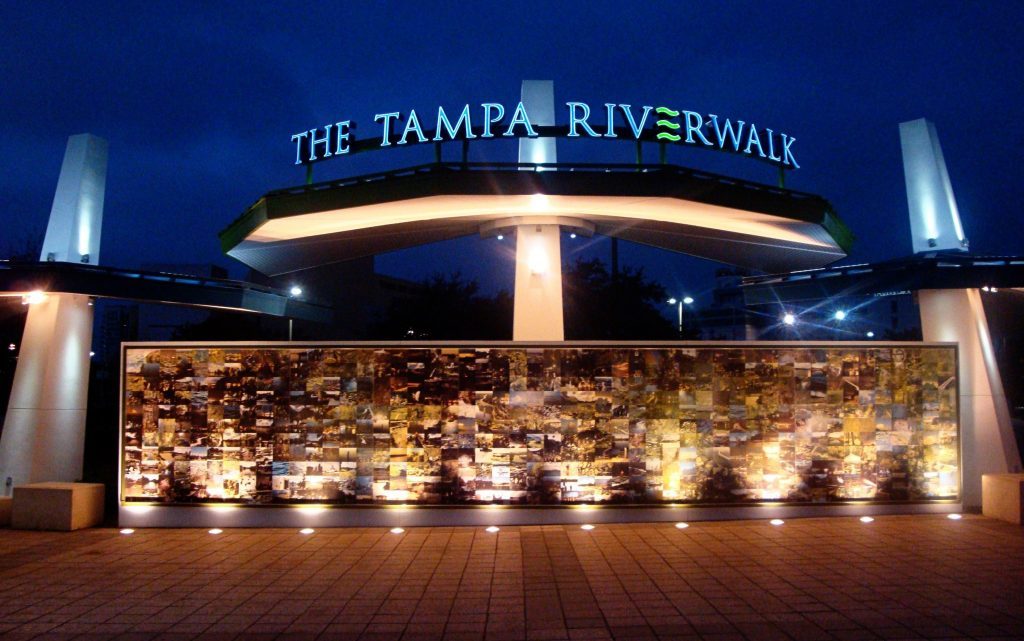 WHERE TO STAY
:: The Epicurean Hotel, www.epicureanhotel.com
Never mind the beer – it's all about fine food and wine at this chic, urban hotel within walking distance of Hyde Park Village, not far from the waterfront. The wine shop is stocked with more than a thousand bottles and there's a wine-themed spa with 20,000 corks on the wall. Even the treatment rooms are named after merlot, chardonnay and champagne. Locals come for Happy Hour (3-7pm) when wine, beer and cocktails cost 5 dollars a glass.
WHERE TO EAT
:: Bern's Steak House, www.bernssteakhouse.com
Opposite The Epicurean, this famous steak house is celebrating its 60th anniversary this year. Cavernous, with a Seventies-style decor, it's a carnivore's paradise. Excellent steaks are ordered by weight and thickness – but have a high price tag to match. It boasts one of the largest wine collections in the world, with 500,000 bottles available. A cellar tour after dinner is a must, before heading to the dedicated Dessert Room upstairs. Reservation required.
:: Bartaco, www.bartaco.com
This modern, trendy Mexican in the centre of Hyde Park Village has lunchtime specials of three tacos and a chopped salad or soup for 10 dollars. There's a cute wooden cabana outside on the terrace where you can sip margaritas or snack on homemade guacamole. Bring ID – even though the legal drinking age is 21, I was carded when I ordered a lager and it's a long time since that birthday passed!
WHERE TO PARTY
:: Ciro's Speakeasy & Supper Club, www.cirostampa.com
You'll need to whisper a password through a hatch in a wooden door to enter this basement 1920s-style cocktail bar, which harks back to Prohibition days and the jazz age. Bartender Alexi made me the best Vesper martini this side of the pond. Happy Hour is 5-7pm, Monday to Friday.
:: Coppertail Brewing Company, www.coppertailbrewing.com
At the crossroads of Ybor City and downtown Tampa, this craft brewery has a library of beers. There's a large tasting hall with industrial decor and a blackboard listing beers for sale. My prize pint was the Wheat Stroke.
WHERE TO SHOP
:: International Plaza and Bay Street, www.shopinternationalplaza.com
Heading out of Tampa towards the airport, you'll find Tiffany, Gucci, Louis Vuitton, Neiman Marcus and an Apple store among the 200 shops at International Plaza.
:: Russell's Western Wear, www.russellswesternwear.com
This is one of Florida's best stores for cowboy boots, selling styles for men, women and kids. Expect to pay 400 dollars for a boot handcrafted in ostrich skin.
WHAT TO DO
:: Tampa Museum of Art, www.tampamuseum.org
This large gallery features modern and contemporary art with a specific focus on photography from the 1980s. Lookout for an installation of bike wheels decorated with hundreds of red plastic flowers that automatically turns when approached. Lockers are free. General admission is 15 dollars for adults.
:: Tampa Riverwalk, www.thetampariverwalk.com
Cycle or walk the 2.4 miles of continuous sidewalk that hugs the Hillsborough River and stretches from the Florida Aquarium to Ulele. Time it right and you may even spot manatees – they love the clean, warm salt water during the cooler months from November to April. At night, the Riverwalk's canopies light up to guide you along the bridges.
TRAVEL FACTS
:: Sam Wylie-Harris was a guest of British Airways Holidays, who offers four nights at the Epicurean, with direct flights in economy from London Gatwick to Tampa Bay for £938.50 per person. Price based on two sharing, room only, travelling on June 30, 2016. For more information, visit www.ba.com
:: For details on Tampa Bay, log on to www.visittampabay.com
:: Seven-day rental of a Nissan Versa (or similar vehicle) from Tampa International Airport in September costs from £180 with Hertz.co.uk