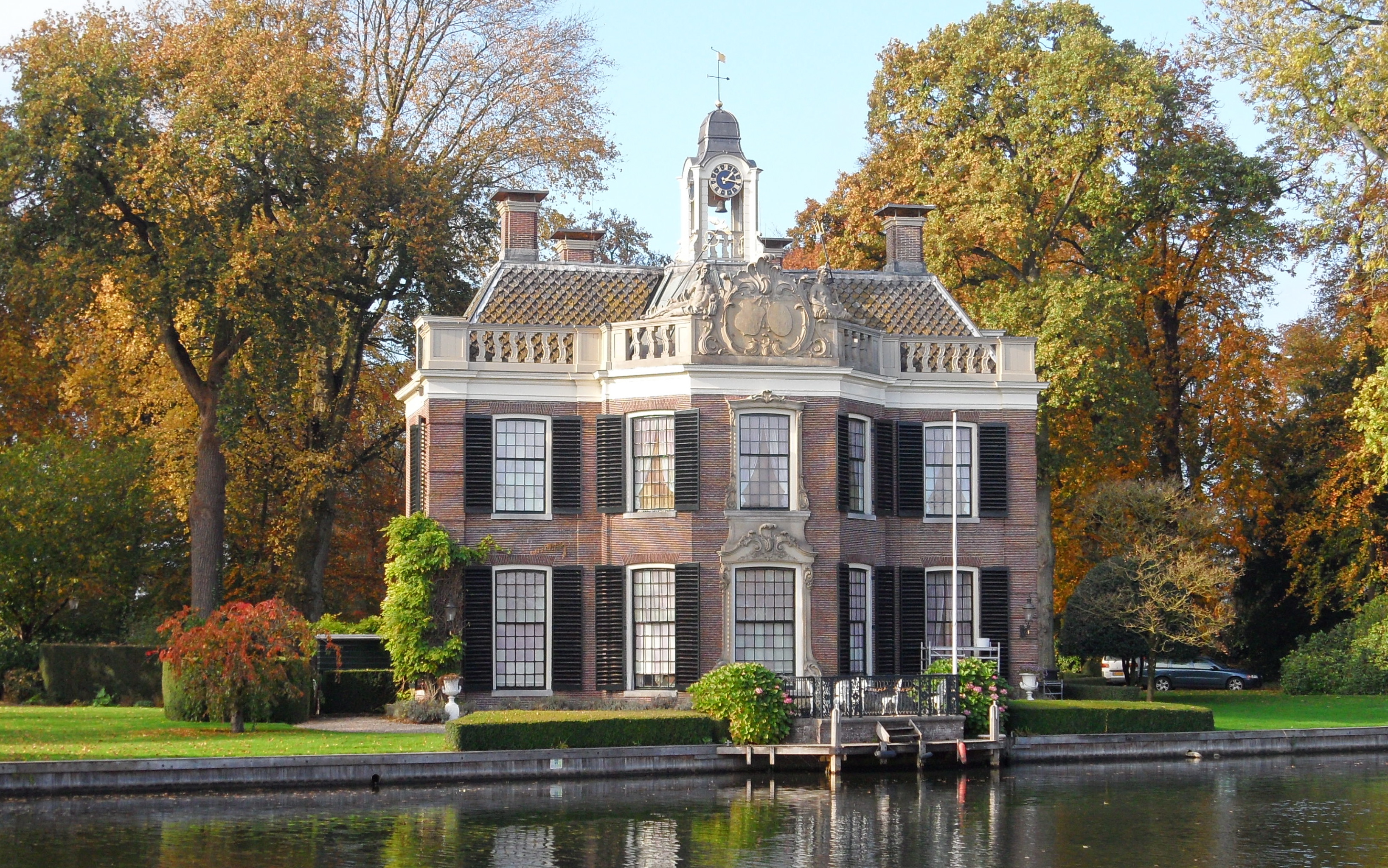 The area around the Dutch capital of Amsterdam is teeming with history and full of surprises, as Caroline Lindsay discovered on a recent trip.
If you think you know what Amsterdam's all about, think again. For example, did you know that less than half an hour from the city you'll find beautiful beaches to rival the tropics, historic river estates, and castles and fortified towns dating from medieval times?
As I was flying with KLM, my flight left Edinburgh which, while not as handy as jumping on a plane in Dundee, whisked me to award-winning Schiphol Airport in just 90 minutes.
When our group of nine had l arrived from various destinations all over the world, our guides from Amsterdam Marketing could see we looked a bit frayed around the edges and treated us to a delicious lunch at restaurant Zilt aan Zee (which translates as Sand and Sea) in IJmuiden, famous for its wind and water sports and beautiful wide dunes.
Refuelled, we had our first history lesson of the day – on a walking tour through Old IJmuiden, we were taken along the locks, the oldest houses, harbour and fish hall and got a real feel for its seafaring history. North Holland's gate to the North Sea, the town suffered heavy damage and demolition during the Second World War, because of its maritime importance.
No visit to Holland would be complete without a cycle trip so, after we'd checked in at the luxurious four-star Duin & Kruidberg Country Estate, set in the Zuid-Kennemerland National Park between Amsterdam and Haarlem, it was time for a biking tour.
Our guide led us through the nature reserve Kennemer Duinen, with its expansive dunes and lush coastal forest. Deer and highland cattle graze the woodland here and several members of the group stopped for selfies with an obliging highland cow.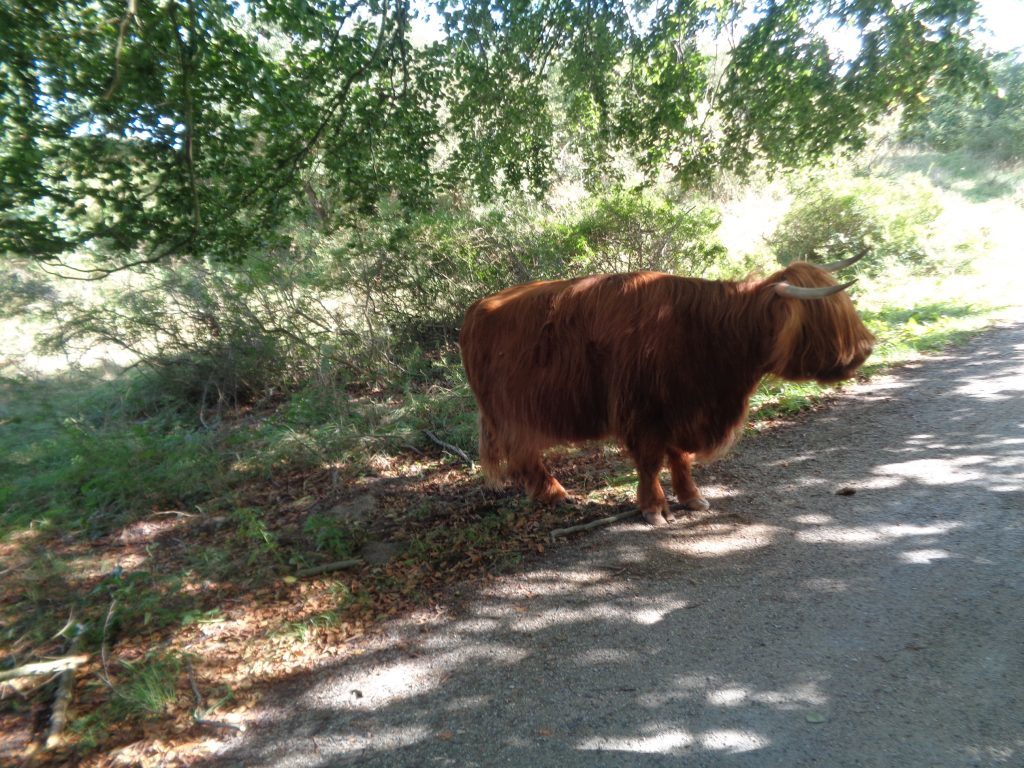 The two-hour cycle ensured we had a proper appetite for dinner and a five course meal prepared by the hotel's Michelin-starred chef rounded off the day perfectly.
The next morning we set off to Amsterdam Castle and gardens at Muiderslot, a UNESCO World Heritage Site, at the mouth of the Vecht river. Complete with a moat, this medieval castle, founded in the 13th Century by Count Floris V, is well preserved and has a beautiful historical 17th Century garden. Here horticultural historian Henk Boers gave us a fascinating tour of the gardens which include vegetables (including black tomatoes) and medicinal herbs, that would have been grown in the Renaissance.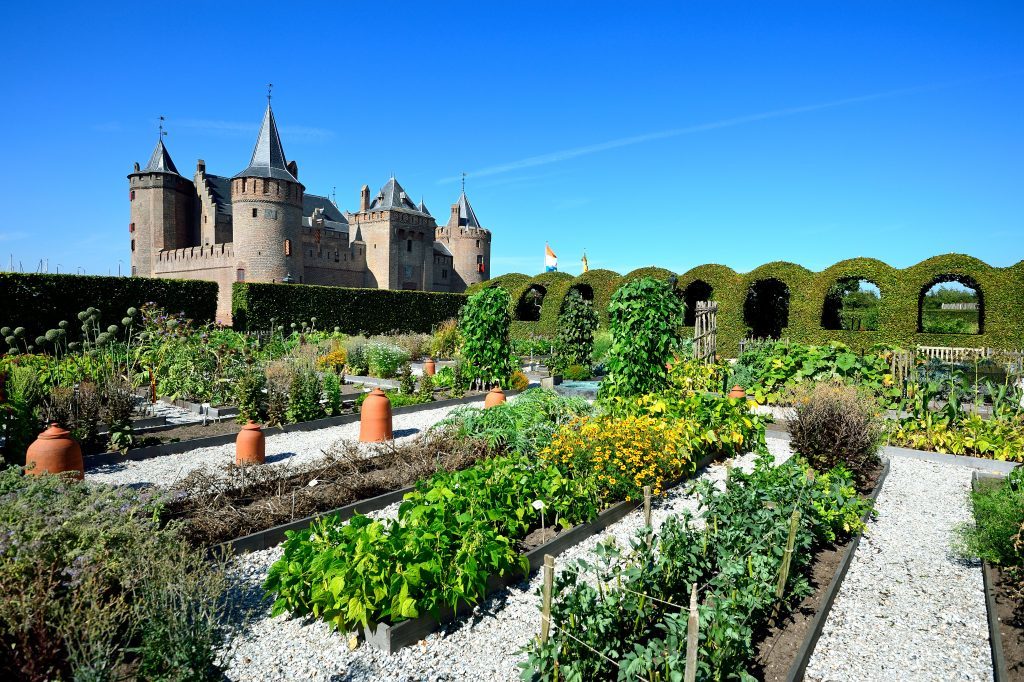 We couldn't leave without saying hello to some of the birds from the falconry tent, which ranged from a tiny pygmy owl to a majestic falcon.
A short walk downriver brought us to the ferry to take us to the tiny artificial fortress island of Pampus, also a UNESCO World Heritage Site, and once part of the Defence Line of Amsterdam.
Lunch outside at the island's restaurant was followed by a tour of the fort, built 1887-1897 to defend Amsterdam from attack from the River Ij. Although Pampus was built under the orders of the Dutch Ministry of War it was never used in any wartime actions. It was manned during the First World War and in peacetime only the Fort Watcher lived on the island. Closed in 1933, it is an eerie and fascinating attraction for tourists.
A short ferry journey back and it was time to troop on the bus to visit Naarden, the oldest town in the area and one of Holland's most precious cultural monuments. This fortified town, with a double fortification built in star shape, was granted city rights in 1300. The A picturesque canal winds its way through the town, while pretty houses and upmarket shops bedecked with hanging baskets make ideal photo fodder for passers-by.
Perhaps the high spot of Naarden is the Grote Kerk, which dates from the 14th Century and was restored in the 1960s. Dedicated to St Vitus and watched over by the statue Czech scholar and humanitarian Jan Amos Comenius who is buried in Naarden, the church boasts a beautiful fan-vaulted ceiling. Ask one of the volunteers in the church for a mirror and watch the ceiling come to life!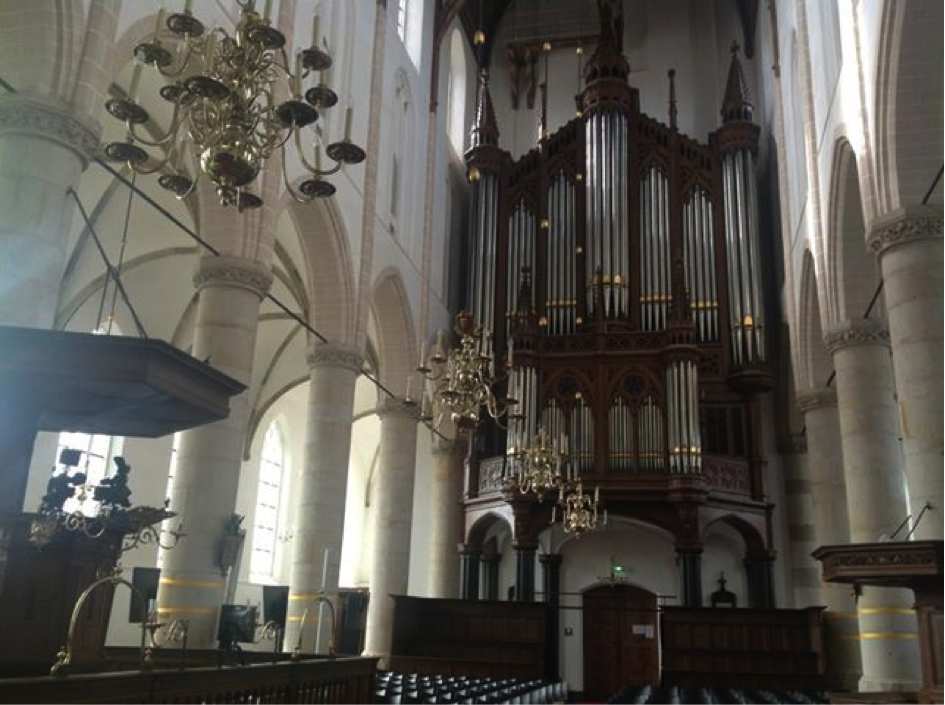 Before we left Naarden, we were invited to a preview of the new Vesting Hotel, situated in the town centre in Naarden. This boutique hotel, with 14 rooms, will open its doors in October 2016.
Time to travel a little closer to Amsterdam, to the old harbour of Huizen where we checked into the Hotel Nautisch Kwartier, overlooking the Gooimeer Lake.
Dinner was at De Tafelberg at Blaricum, a few miles away. This former tea house, dating from1939, has been transformed into a restaurant, and is situated in a nature reserve called Goois Natuurreservaat. Here, pretty purple heather grows in abundance and some of the people in our group, who had never seen heather before, took full advantage to get up close and personal to it.
Our last day dawned with a boat trip down the River Vecht, one of the country's most beautiful waterways, admiring the grandeur of 17th Century river estates.
A visit to the modern art museum COBRA in trendy Amstelveen, a suburb of Amsterdam, acted as a complete contrast. Curator Hilde de Bruin gave us a guided tour of Brutal Vitality by Danish artist duo Bank & Rau. COBRA was a European avant-garde art movement active from 1948 to 1951, and the name was coined in 1948 by Christian Dotremont from the initials of the members' home cities: Copenhagen, Brussels and Amsterdam.
Time to head for our last lunch – but by no means the least. Inspired by the Dutch Golden Age at the Cromhout Huis canal house in Amsterdam. Band based on historical sources, the menu included ingredients from the time of the Cromhout family, one of the city's wealthiest and most influential families in the 17th and 18th Century.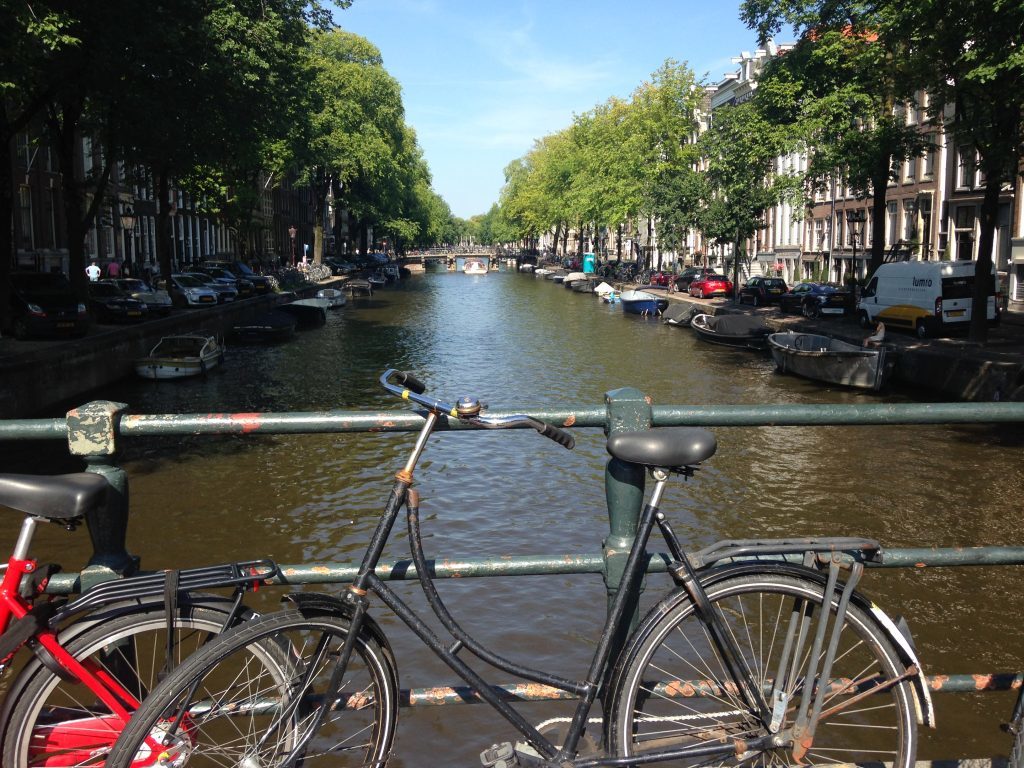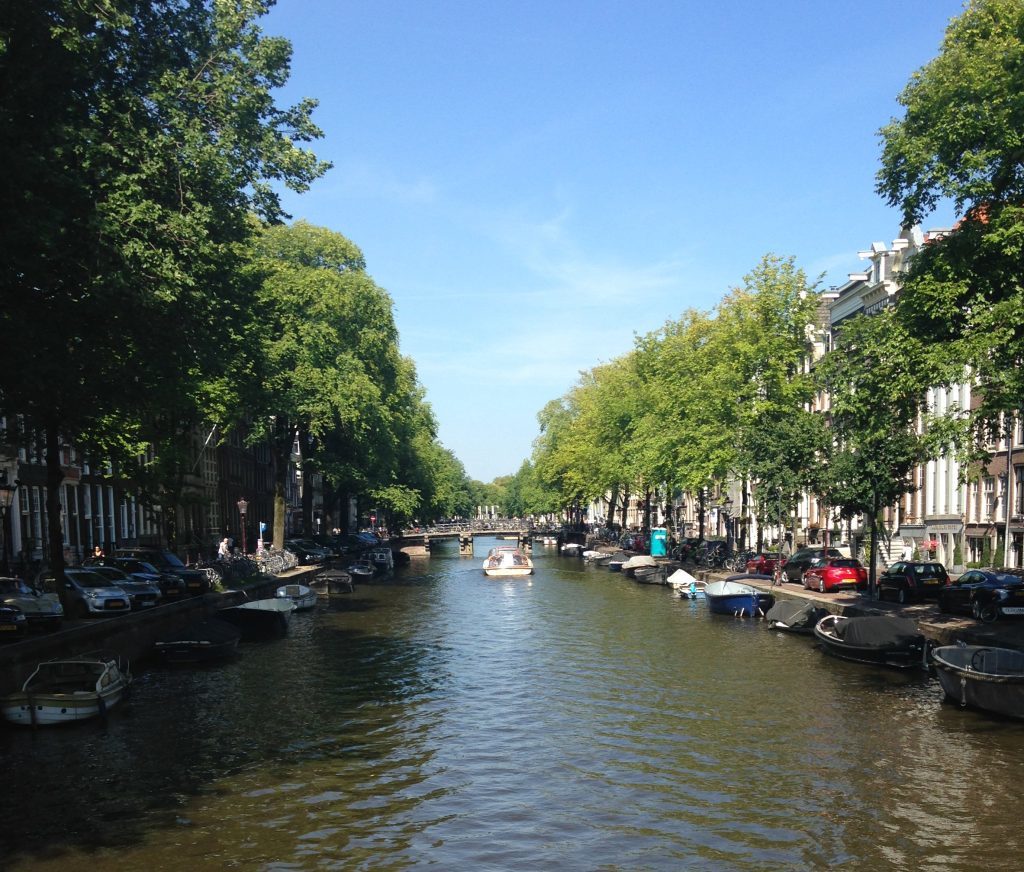 Before being unleashed to enjoy free time in Amsterdam ahead of the plane home, a visit to the lookout viewing platform of the recently opened A'DAM Toren (Tower) was a must. From 20 storeys up we had a magnificent view over Amsterdam and the area we had visited over the previous days. The tower is also home to Europe's highest swing – a hugely popular tourist attraction, you get a minute and half to swing out "Over the Edge" of the tower with the city hundreds of feet below.
Crossing the river on the free five-minute ferry to the vibrant and cosmopolitan city centre we had a couple of hours to explore, before reluctantly leaving, certain it wouldn't be long before we were back.
www.iamsterdam.com
Info
Caroline Lindsay flew to Schiphol Airport with KLM, flights starting from around £86. She was a guest of Duin & Kruidberg Country Estate (www. www.duin-kruidberg.nl), where rooms cost from 130 euros per night, and Hotel Nautisch Kwartier (www.hotelnautischkwartier.nl) with rooms from 90 euros per night.