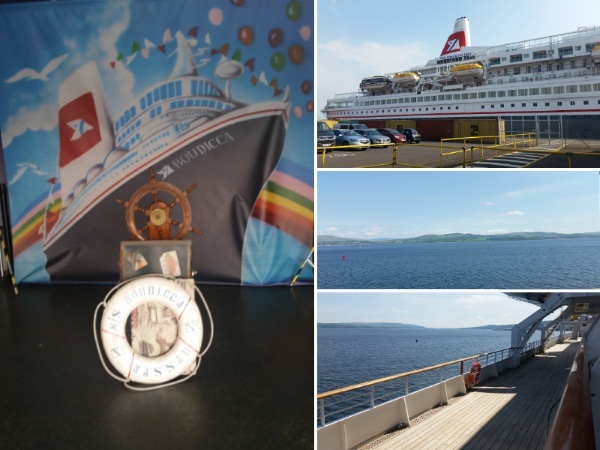 There's nothing like ticking the many destinations off on your bucket list that you have always wanted to go. What if I said you could see the world by boat and get closer to the destinations you've longed to see from the comforts of the ship's deck? That's what you get with Fred. Olsen.
Life on board a cruise ship has always been a sensitive subject for some, are you cooped in? What about the weather?  Is there enough to do? Can I leave the ship during port visits? However on a Fred ship there's so much to do on board and off you may not have enough time to do it all.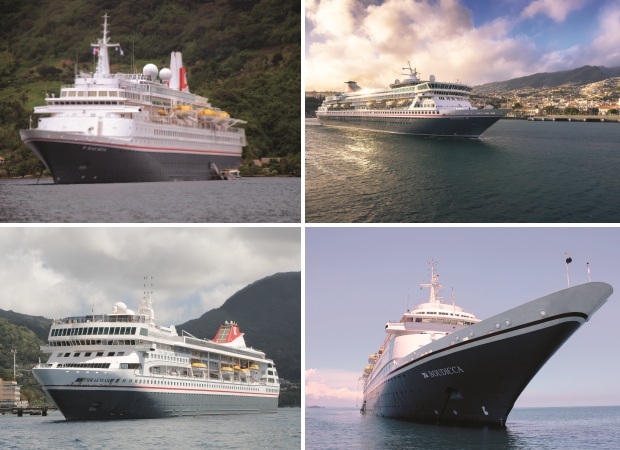 With 4 ships in the Fred fleet – Black Watch, Boudicca, Braemar & Balmoral, they have been designed to be smaller and friendlier so they can take you closer to the sights of the world that some larger cruise ships are unable to reach. Each ship has a high crew to passenger ratio, so you almost feel you are getting one-to-one service. Plus it ensures your drink order is nearly ready by the time you've reached the bar!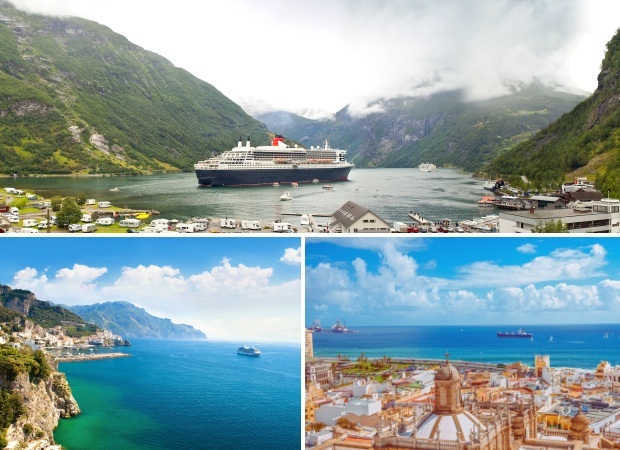 Boudicca is the sister ship to Fred's most popular ship – The Black Watch. Designed to travel the world she transports passengers to the likes of the Baltics, Mediterranean, Norwegian Fjords & the Canaries.
The Rooms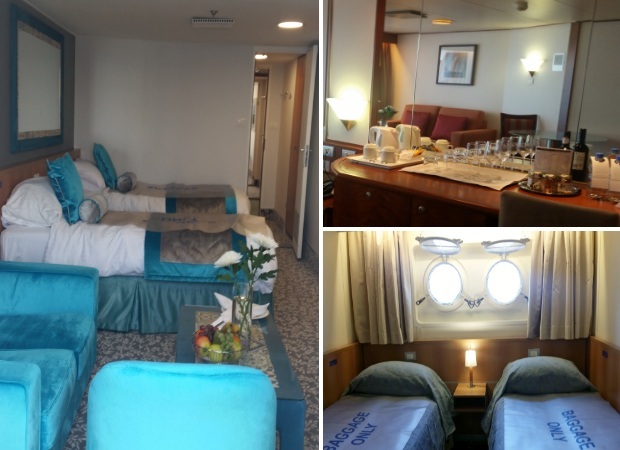 Imagine a warm sunny day, sparkling water and the light trickling in through the blinds as you wake up. No it's not a dream, it's one of the many room options on board. Whether you are just looking for a room to sleep in or a room with a view and balcony then Boudicca has it covered.
If it's a view you are after or a window, you sometimes have to pay a little more…but trust me the rooms are definitely worth it. Especially if you are lucky enough to have an ocean view room as you pass one of the many iconic and breath-taking landscapes on your sailing.
All the rooms are spacious and offer comfort and facilities such as a bathtub or shower, hairdryer and television. The bathtubs have been designed for the guests in mind and are lower than a standard bath-tub making it ideal for those that have any special requirements. For those that require wheelchair access, Boudicca has been designed with adapted rooms as well as offering lifts to every deck.
The Food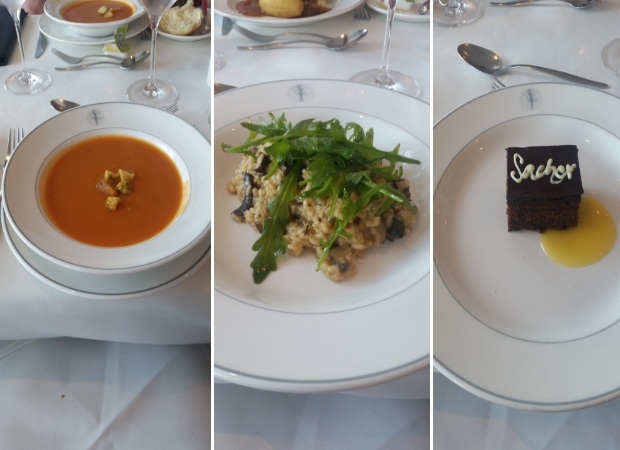 You won't go hungry on board Boudicca. With such a diverse range of food from casual buffet dining, formal restaurants and room service available, you'll be spoilt for choice on where to eat. You can even treat yourself to Afternoon Tea.
For those worried about missing the entertainment due to dinner, Fred has taken care of it. They ensure your entertainment evening plans coincide with dinner so you don't have to compromise. It's like having your cake and eating it.
Looking to satisfy your sweet tooth?Then I highly recommend the Bookmark Café. With enticing luxurious chocolates and a range of delectable speciality teas and coffees, your sweet tooth will thank you later.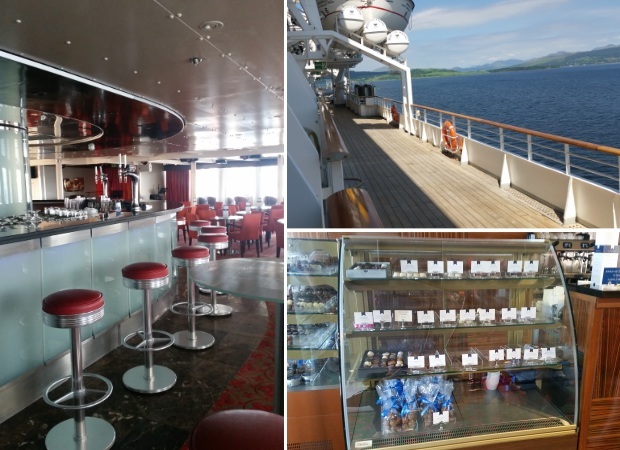 With a range of bars & even a pub on board, it can be like nipping down your local to meet a few friends or starting your night off with a pre-dinner drink. Afterwards you can even walk along the promenade and breathe in the fresh sea air.
The best part of dining on board Boudicca is that although you have the restaurants and bars on board, when you dock at your destinations you are close to the centre so you can experience authentic cuisine the way the locals do and if it's not enough, head back to the buffet and grab a snack. It's the little things that make a difference.
Entertainment & Activities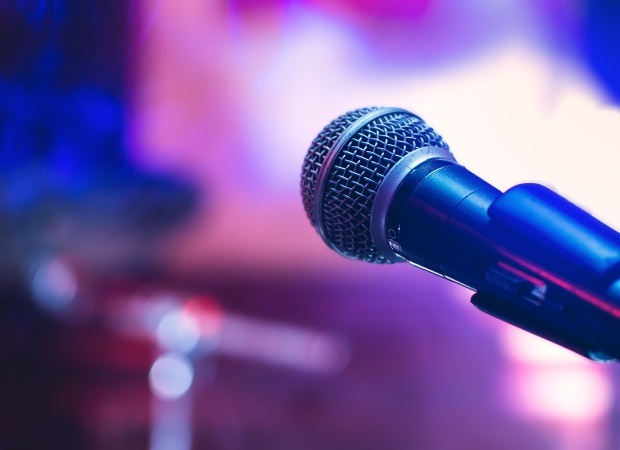 Life on board may seem daunting to those who have never been on a cruise. However Boudicca has everything from cabaret acts with musicians and singers to lectures to help enhance your wisdom on an assortment of topics.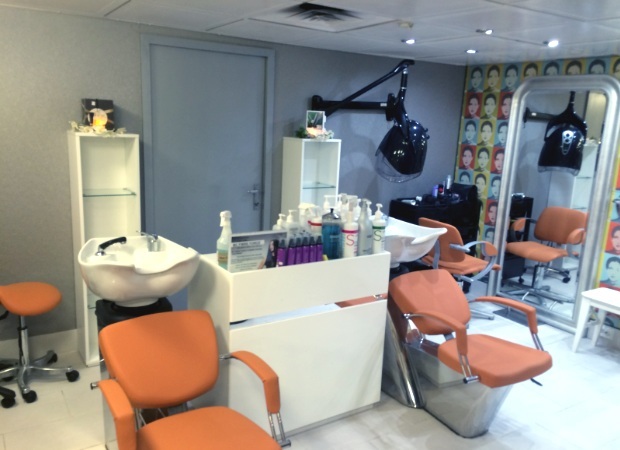 Ladies, the thought of not getting your hair or nails done for over a week can be a worrying factor. However, the Atlantis Salon and Spa on board Boudicca will ensure you look your best for any occasion. With a range of treatments available for both men and women – from massages and body wraps – you will definitely feel more relaxed as you sail the seas.
A holiday wouldn't be complete without a fitness centre and swimming pool. Luckily for you, Boudicca has both. The fitness centre features state of the art equipment that could rival many gyms and with tinted windows you can take in the view of scenic landscapes and calm seas whilst keeping fit.
Not many people can say they saw the likes of the Norwegian Fjords whilst relaxing at the pool but on board Boudicca you can. The ship boasts 4 pools; a swimming pool, two Jacuzzi's and an exercise pool so you have the choice as to how much of a workout you want to do – or where to sit for the best views of the sights and landmarks.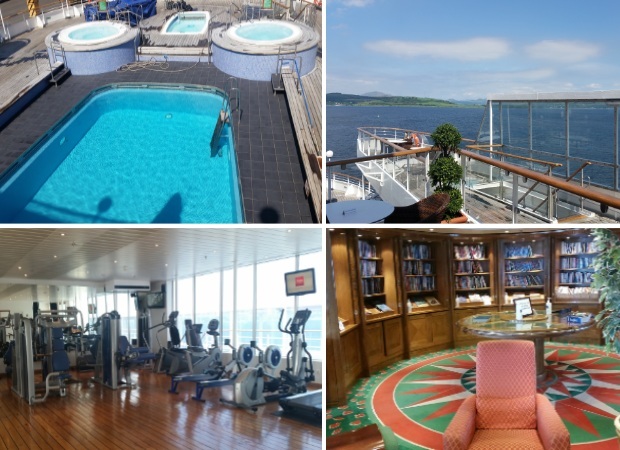 If you are looking for some peace and quiet then Boudicca offers a library, gaming tables and a card room for you to simply soak up the on board ambience.
It's easy to see why 60% of passengers return; great food, breath-taking destinations and comfort, it's all part of Fred's enjoyment promise.
Our Holidays
To find out more on what life is like on board Boudicca or her sister ships, click here.
Your next voyage at sea is closer than you think.