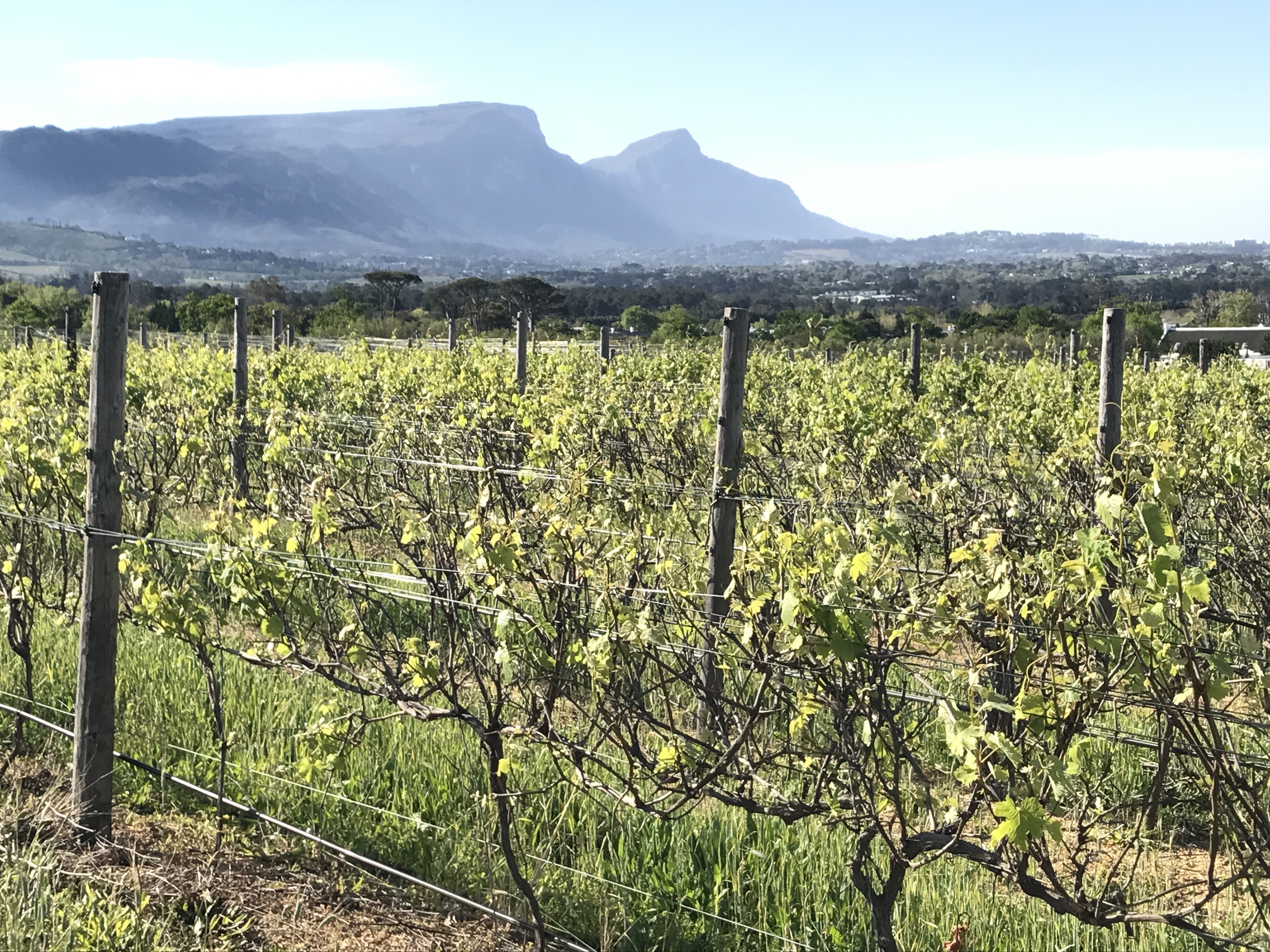 As a travel writer I've been lucky enough to get out to all of the world's great wine destinations and while I love the likes of France, Australia and New Zealand, for me South Africa stands head and cork shoulders above all the others for wine touring.
I've just been back to the Western Cape Winelands for the fifth time, my first visit for eight years, and I'm happy to report that I found that this remarkable wine destination is better than ever, with big changes on the wine front. Things have really stepped up a notch on the accommodation and food scenes too, so join me now for a personal tour of the best of the best in South Africa.
When I first toured the Western Cape Winelands in 2004 I wasn't as impressed. Two grapes totally dominated proceedings on the single varietal front – Chenin Blanc and Pinotage – and the latter especially I found frustratingly inconsistent. There was a movement too to eschew New World styles and try to copy French blends.
Today the South African wine industry is very much ploughing its own furrow. Chenin Blanc is still the most prevalent white, but there are some superb Chardonnays and Sauvignon Blancs too. Pinotage has stepped up with greater consistency and has been joined by a host of grapes, even superb Pinot Noir, a grape I thought the Winelands here may be too warm for.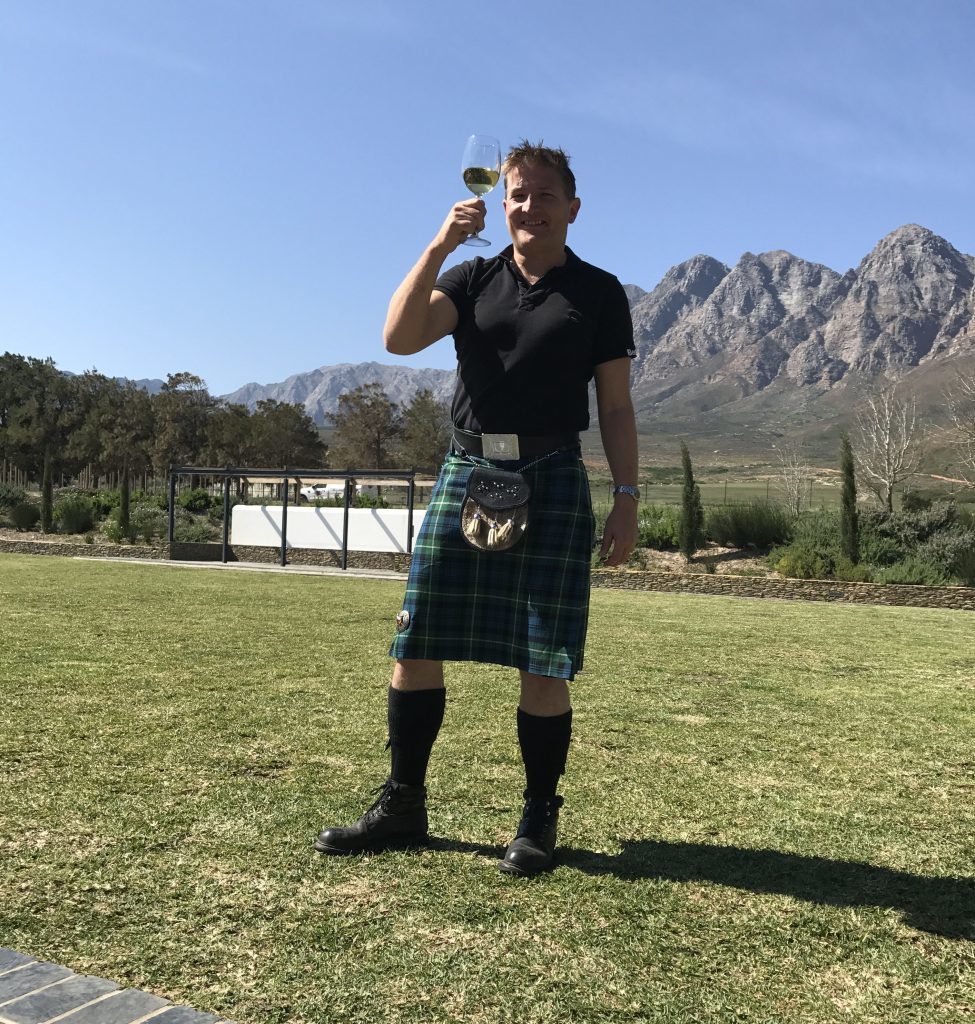 Even on the fringes of Cape Town I was straight into the action in Constantia, the oldest wine area in the Cape. I love that these days it's not just all about the wine as the Winelands and wineries have other things to see and do. Here I bashed around on two wheels at the Constantia Uitsig Bike Park. This brilliant test of skills is run by a champion rider and it's spot on.
After the bike park I eased along to the Steenberg's Bistro Sixteen82 winery, a perfect example of the new wave of winery restaurants. The bistro is set in a spectacular building with great use of natural light and sweeping views out to the hills. The Cape Winelands are unremittingly dramatic with craggy peaks vaulting up from the green valleys that host the vineyards. I savoured the perfectly cooked local fish of the day, kingklip.
It was time now to push into the epicentre of South Africa's wine industry, Stellenbosch. My base was a gorgeous one at the Asara Wine Estate & Hotel (www.asara.co.za) just outside the town. My room offered panoramic views of the vines and those rugged mountains, a view that was jaw-dropping at sunrise.
After my first epic sunrise it was off to one of the wine industry big boys, Spier. They offer excellent tours, great food and even boast their own golf course. I embarked on one of their great fun Segway tours. After a quick learn the ropes session we were off on these ingenious two wheeled vehicles exploring the vineyards and learning about their terroir.
I'd previously visited many of the excellent wineries around Stellenbosch so decided to push on to Durbanville, where I'd heard they are producing some excellent Sauvignon Blanc. At Diemersdal I was not disappointed by their interpretations of my favourite white wine varietal. It worked really well with the tapas dishes I enjoyed here, which were laden with produce from the region and indeed the winery's own farm.
Stellenbosch's sister wine town is Franschhoek, which boasts wineries of its own, as well as being my favourite foodie destination in South Africa. My favourite vineyard around here is Boschendal. They may be a deeply historic winery, but they never rest of their laurels. They now have a choice of three places to eat (where much of their estate produce is used) and accommodation on-site to go along with their wine tours.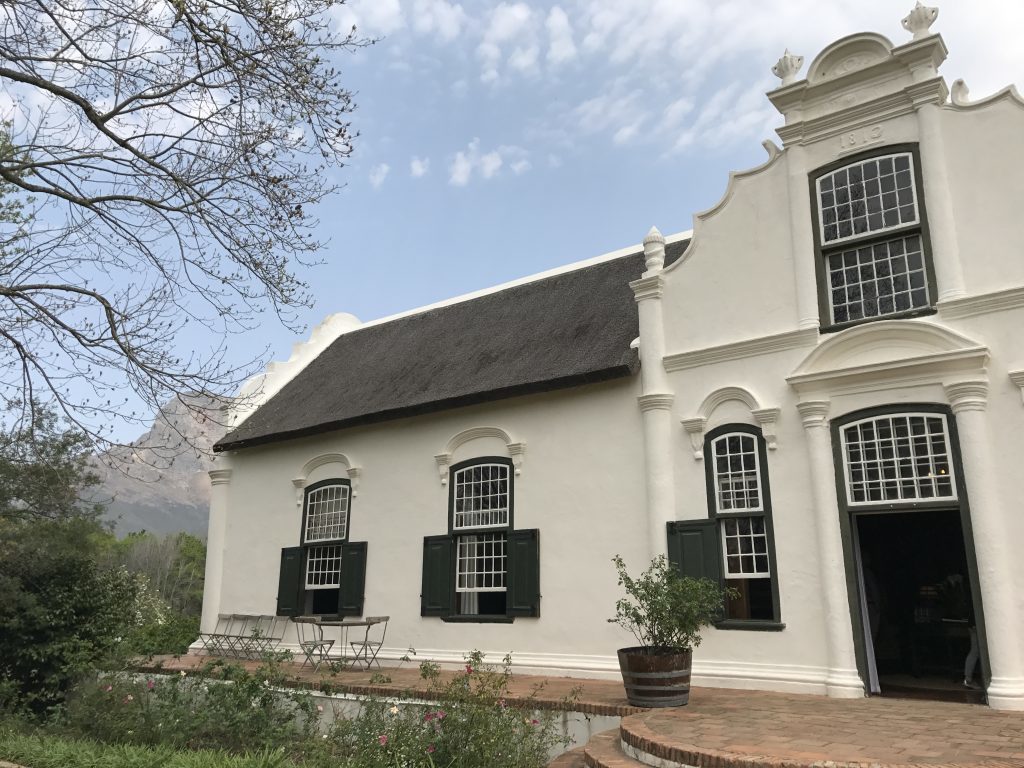 At Boschendal I got more acquainted with the Methode Cap Classique sparkling wines. I'm a huge fan of champagne, but the wines on offer here were up there alongside some champagnes. Unlike prosecco, the MCC wines are fermented in the bottle like champagne and some are stunning. I also enjoyed trying my hand at sabrage, flicking the cork off with a sword.
I headed for dinner in Franschhoek at La Petit Colombe at the Quartier Francais for what proved to be the best meal of my trip, a nine-course tasting menu that spectacularly wove local produce infused dishes with the Cape wines.
A brilliant way of exploring the Winelands around Franschhoek is aboard the Wine Tram. This spot on concept means you can ease around a number of vineyards in style without having to worry about nominating a driver. You can sample wines and snare a few bottles to take home – South African wines are generally excellent value.
I also took time to explore Franschhoek. Like Stellenbosch, it's a lovely place for strolling around checking out the striking whitewashed Cape Dutch buildings, nosing through the little shops and galleries and enjoying the Mediterranean climate that the Western Cape revels in. Its history is intriguing too as it was first settled by French Huguenots back in 1688.
Pushing deeper inland I came into a new wine district for me in the form of Breedekloof, which was accredited in 2003. Chenin Blanc, South Africa's signature white varietal, is the star here and I enjoyed a tasting at Bosjes, an impressive restaurant and guest house. The tasting brought together Chenin Blancs from a dozen different producers and I was impressed by the diversity within this versatile grape.
There is one place in the Western Cape that I always head back to on every trip and that is Hermanus, the best venue for me in the world for land based whalewatching. Literally as I stepped out of the car two humpback whales were slowly making their way across the bay, spouting and breeching as they went. The next day I joined one of the superb whalewatching boat trips to get even closer to our marine mammal cousins.
Just inland from Hermanus I came across another valley blessed with superb wineries. At Creation Wines I met a volley of local producers who together are grouped as Hemel-en-Aarde. I was delighted to find Pinot Noir and Chardonnay thriving here in the slightly cooler, ocean breeze-kissed climes.  They also took me on a tour that took in an education project where the wineries are ploughing some of their profits into helping local disadvantaged kids.
I met more local kids – they loved my kilt – at Melissa's, an initiative run by the Du Toitskloof Wine Farm. This impressive Fairtrade project not only aims to help kids through their well equipped school, but also to encourage them on their journey to further education. I have to admit I was glad I had my sunglasses on when their choir sang three songs for us beautifully, including my six year old daughter's favourite song, Roar, by Katy Perry.
I'm finishing writing this article now en route to Cape Town airport. I'm heading for Pretoria to catch up with my favourite train ride in Africa, Rovos Rail. Stay tuned for my report on that. I dare say I may enjoy a glass or two of South Africa's glorious wines onboard. They will remind me of those epic vineyards that for me offer the world's finest wine touring.
Factfile
For more on South African wine see www.winesofsa.co.uk.
Hotel of the Fortnight
Tenerife has its fair share of average hotels, unsurprisingly as it attracts over six million tourists a year. One of my favourite hotels ranks as one of the best in all of the Canaries. The Ritz-Carlton, Abama is every bit the five star dame. It's got a great location too right by the ocean with its own stretch of beachfront in the Guia de Isora area. As well as plush bedrooms and lavish public areas it boasts an award winning health spa and an excellent 72-par golf course designed by legendary golf course guru Dave Thomas. Amongst its restaurant options it sports two Michelin star restaurants. It's a venue for a serious treat – you really don't need to leave the grounds. www.ritzcarlton.com