Michael Alexander joined renowned Fife chef and food writer Christopher Trotter on a food tour of Fife – designed to promote tourism and show off the rich "untapped" food and drink sector in the Kingdom.
Screeching seagulls wheel through the sky over picturesque pan-tiled roofs as a group of lobster fishermen return from a fruitful morning at sea.
There's the faintest hint of spray in the salty air as roaring waves break on the far side of the harbour wall and the amazing light for which this most beautiful part of the world is renowned glints on the crashing surf offshore.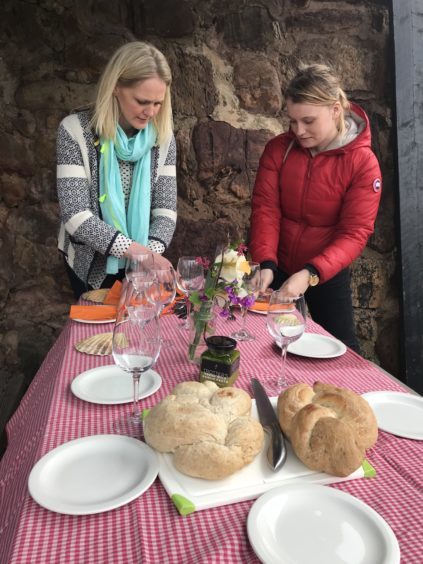 It's not the warmest of spring days admittedly – downright chilly out of the sun in fact.
But there can be few more unusual yet life affirming places to have found myself on a Tuesday afternoon  than sitting at a table on Crail Harbour pier – dining on freshly caught crab accompanied by a cheeky glass of white wine.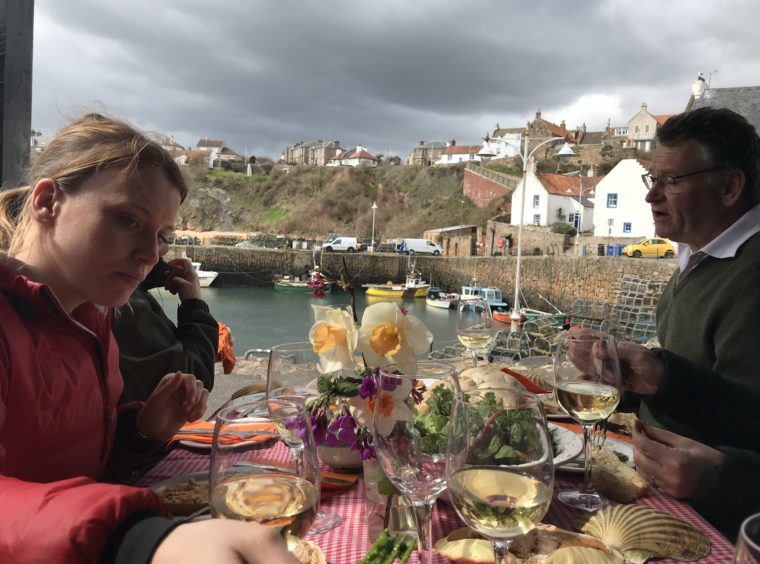 It was very different from the Tesco sandwich meal deal I might usually experience at weekday lunchtimes in Dundee.
But this was no ordinary weekday!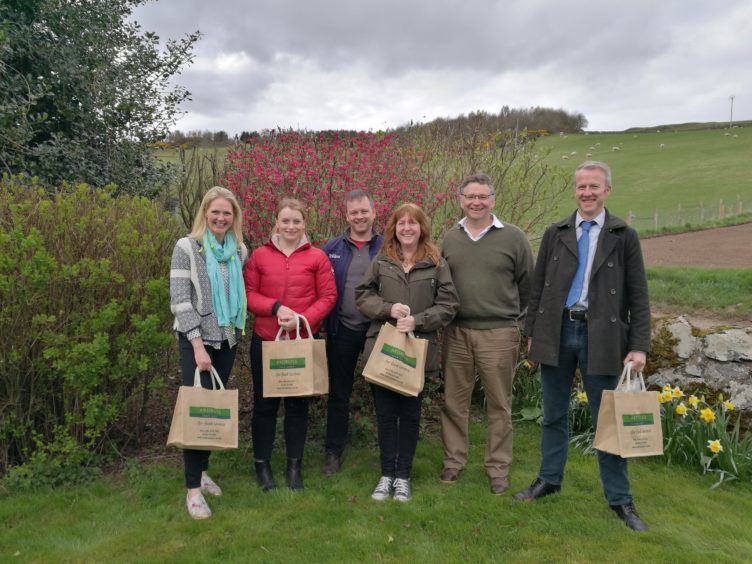 I had been invited by award-winning chef, food writer and Fife food ambassador Christopher Trotter to join him, and a group of special guests from Visit Scotland, Welcome to Fife/Fife Tourism Partnership, Scotland Food and Drink and The Wee Travel Company, to experience one of the Fife Food Tours he is offering 'foodie' tourists.
The aim of the occasion was to familiarise us with what Christopher does.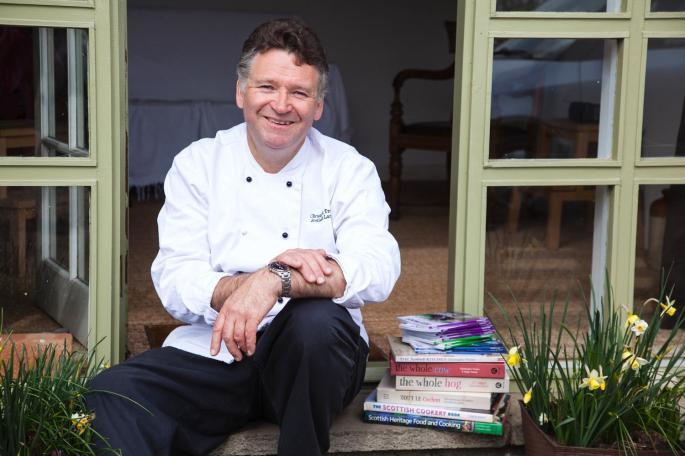 But it was also billed as a learning experience for him as he taps into the rich variety of food and drink producers in Fife and hopefully encourages more tourists from home and abroad to visit – and experience – the rich culinary cuisine in Fife and beyond.
Our 10am meeting point was the family run farm Braeside of Lindores, between Cupar and Newburgh, where we all met for coffee and were introduced to our chauffeur for the day Anna Black.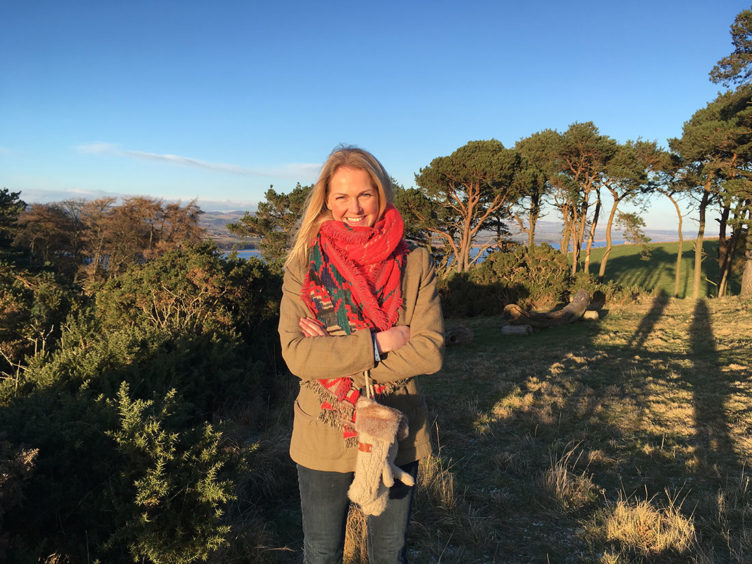 Mother-of-two Anna – a farmer's wife who worked in banking for 10 years – helps run Lindores: Stay Ride Relax which is aspiring to be Scotland's top relaxing rural retreat.
The third generation of the Black family to farm there, the backbone of the Braeside business has diversified from an arable and stock farm to offer equestrian training facilities, luxury accommodation, driven shoot days and more importantly a holiday destination.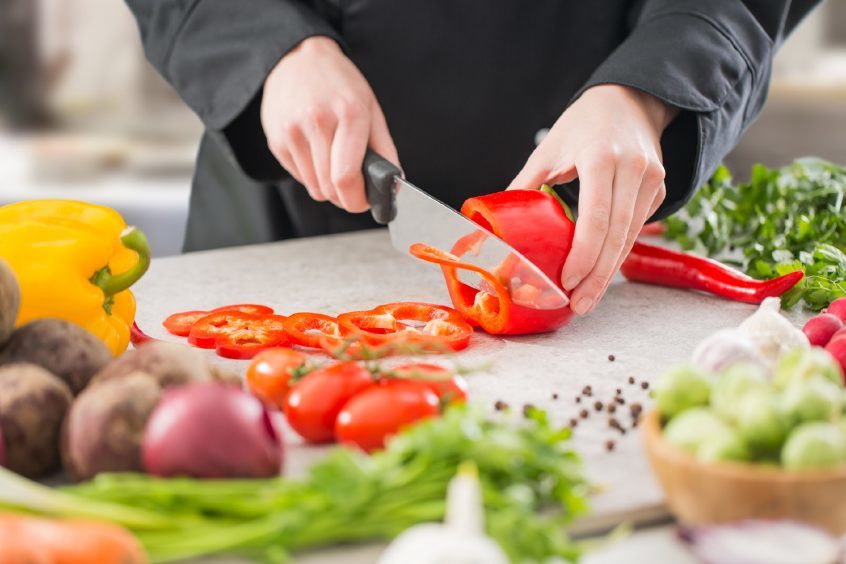 As we take to the road bound for the East Neuk, Christopher talks through local landmarks – for those who don't know – and explains what the 'behind the scenes' tours aim to achieve.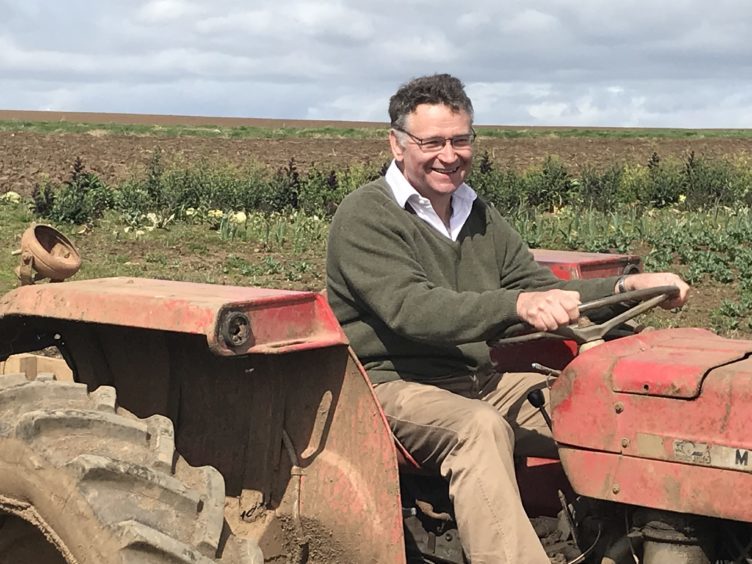 "Fife is a very special place," he said.  "It is a microcosm of Scotland as a whole, we have everything.
"From game and wild foods, in the hills and on the coastal path; shellfish on our coasts, high quality beef and lamb on our pastures, and of course great soft fruit and vegetables.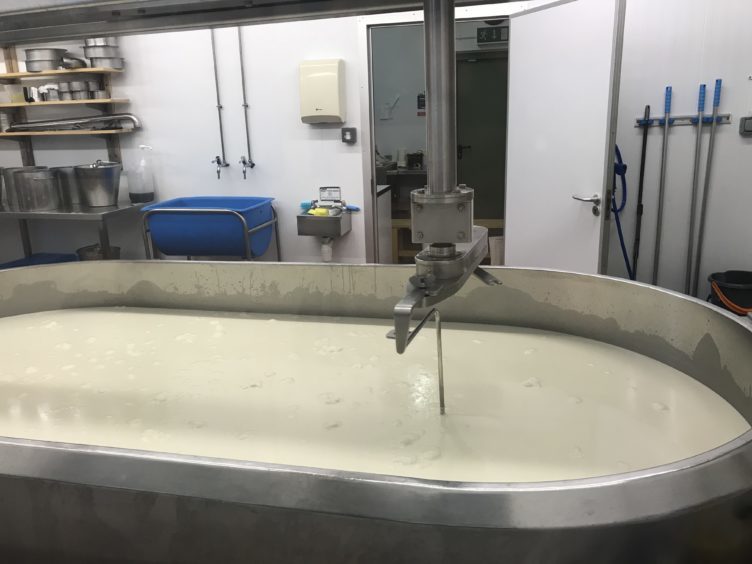 "You can see and sample everything in Fife, and on my tours, meet the people behind it all."
Our first stop is the St Andrews Farmhouse Cheese Company near Pittenweem. Founded in 2008 by the Stewart family who have been farming in the area since the 1930s, we meet proprietor Jane Stewart in the coffee shop and sample some of the award-winning cheeses including Anster, Red Anster and Mature Anster.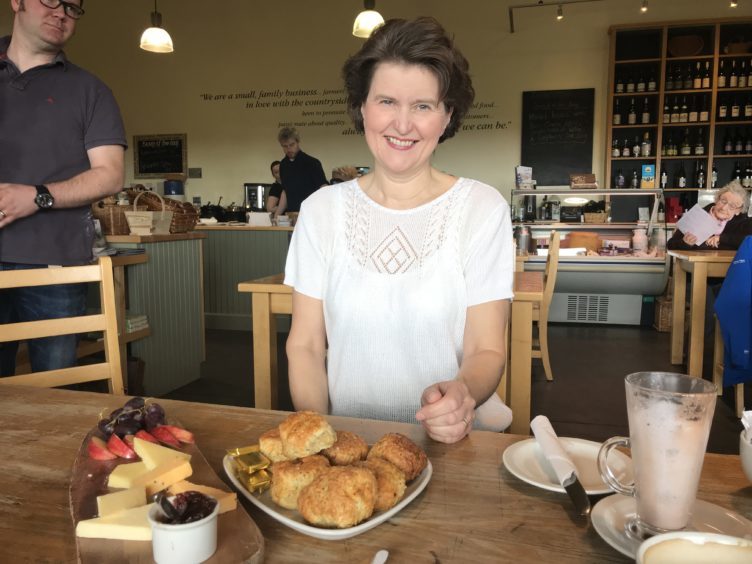 Jane warmly welcomes what Christopher is trying to achieve because she said Fife – and Scotland in general – is "streets behind" other parts of the world when it comes to food tourism.
"I think that there is still not an awareness in general of the wonderful products that are in Fife," she said.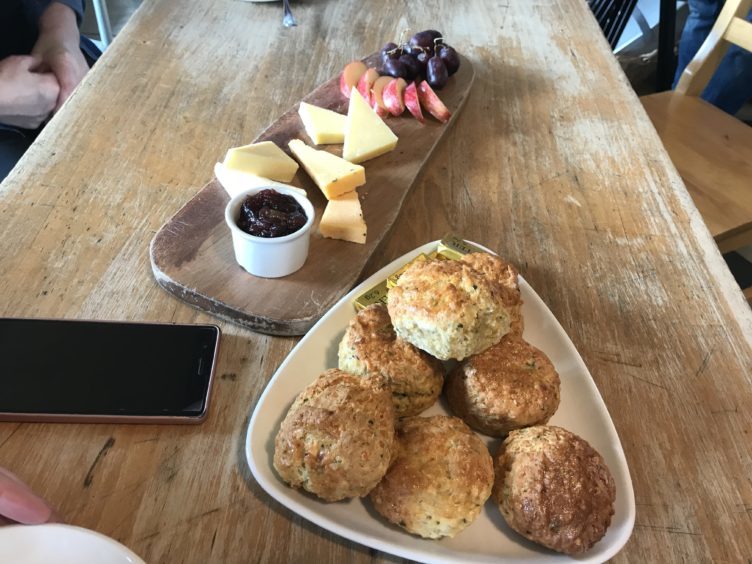 "I go to other places in the world and I see how they promote food and drink.
"For instance we were in South Africa recently and went on a tour of the wine producing and cheese making areas.
"The queue in the morning to buy a ticket to fill a bus was unbelievable. It's a hop on hop off service.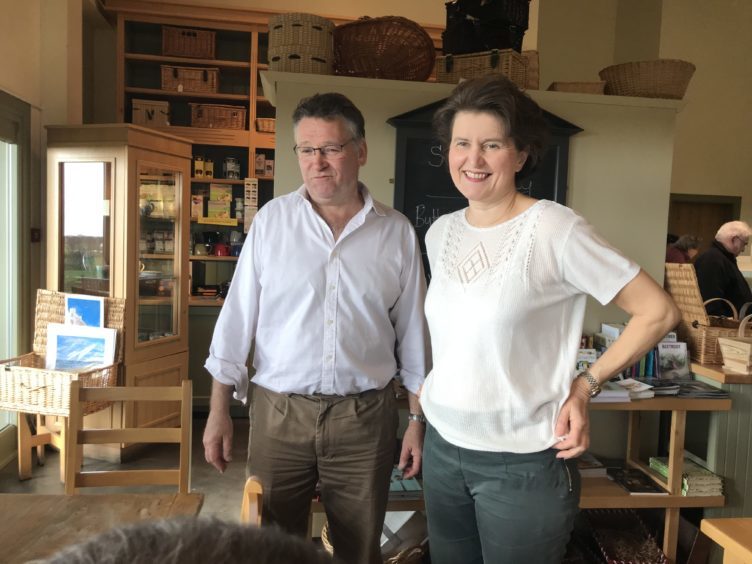 "Why don't we have that in Fife? Why don't we have that in St Andrews running from a booth even just during July and August?
"A lot of the food and drink businesses in Fife are not on a bus route. A lot of people visiting Fife don't bring their own transport. Why are we not encouraging foodie tourists to tour? It would promote the whole area, because there are so many wonderful things available here in Fife food wise."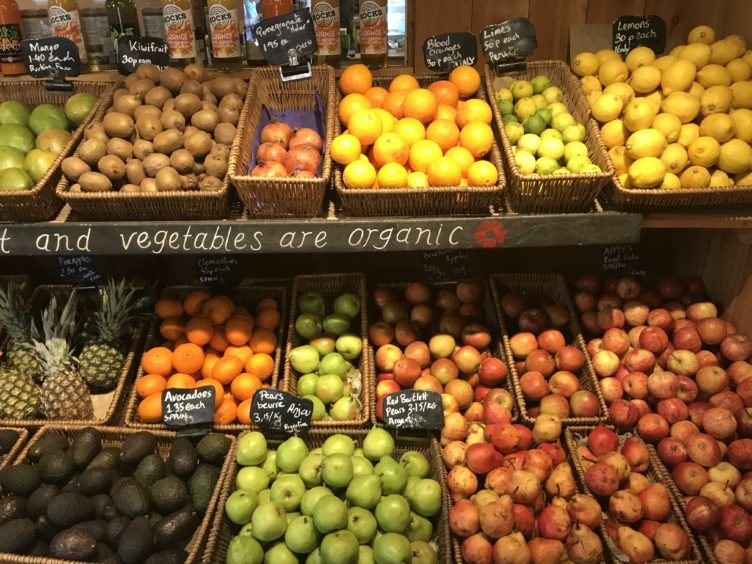 Nikki Storrar, who gave us a whistle stop tour of the award-winning family owned and incredibly well stocked Ardross Farm shop along the road at St Monans agreed.
Showing off the kale, cabbages and turnips growing in the fields, she said: "I think food tours in Scotland are a fantastic idea. When I go abroad the first thing I look for is somewhere to do a food tour or to go and see a distillery or anything food related.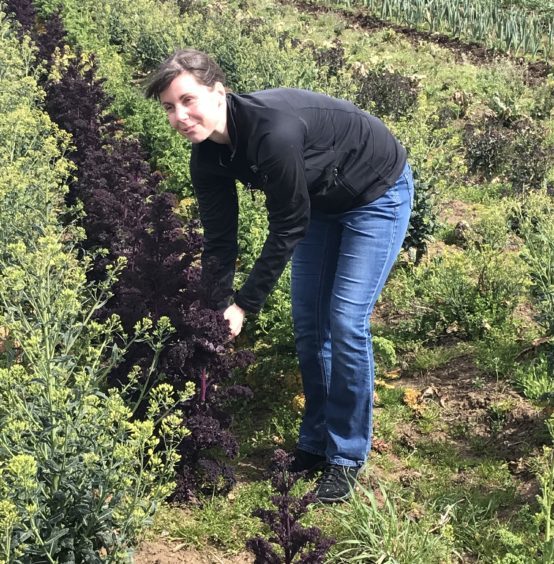 "Italy already markets itself really well, but I don't understand why Scotland already hasn't done that because we literally have everything.
"We have sea food, we've got the farming, we've got so many distilleries – there's food popping up absolutely everywhere.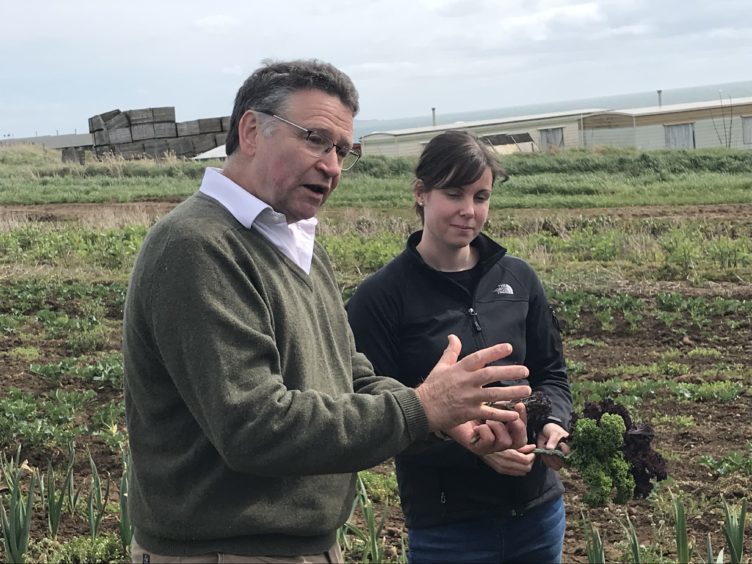 "So I think Christopher's food tour is definitely a good idea – especially in the future when Scotland is increasingly coming to the fore of good food."
The lobster shack at Crail Harbour is closed when we arrive for lunch – so Christopher's insurance policy of buying some fresh crab from the fish wholesalers in St Monans as we drive by is an insightful one!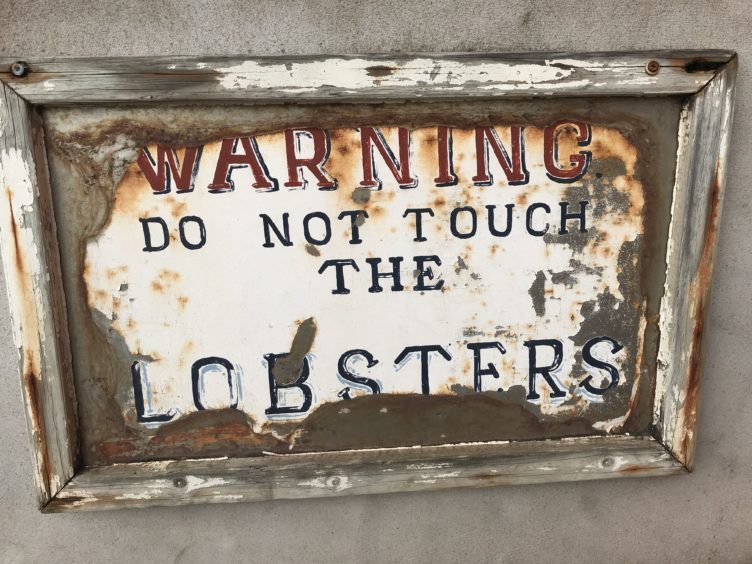 He's even brought a table cloth for our shelter come dining table on the pier and we help him carry baskets of goodies from the car – including several bottles of Muscadet wine supplied by Luvians bottleshop of Cupar and St Andrews.
I'm no stranger to eating fish suppers in the East Neuk but this fine dining experience was unique!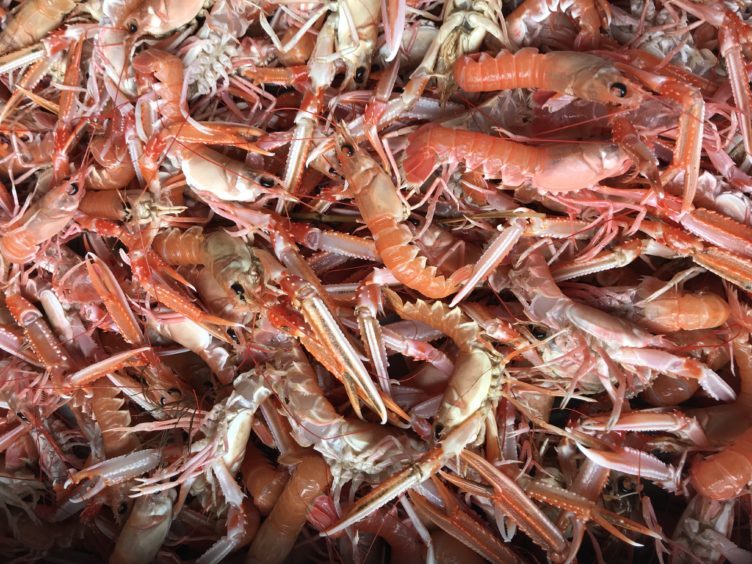 With a tight timetable to keep, we headed back along the coast to Pittenweem Harbour where the harbourmaster 'Dangerous' Donald Low gave us an overview of everything from the local prawn industry to the village's dark history of executing 'witches' on the foreshore.
He's a character from the word go – handing out A4 sheets on a "quick history of Pittenweem" to save his tongue, before leading us on an entertaining tour of the back pends leading off the harbour.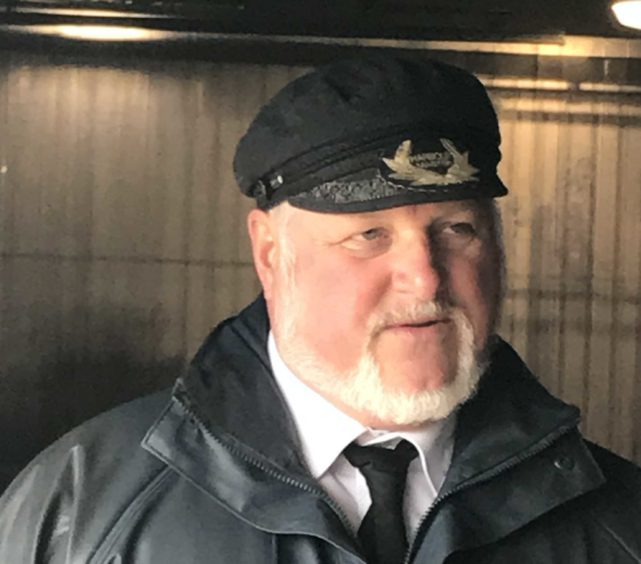 Our penultimate stop was the Cocoa Tree in Pitteweem where we enjoyed the "best hot chocolate ever" – a 'caliente' .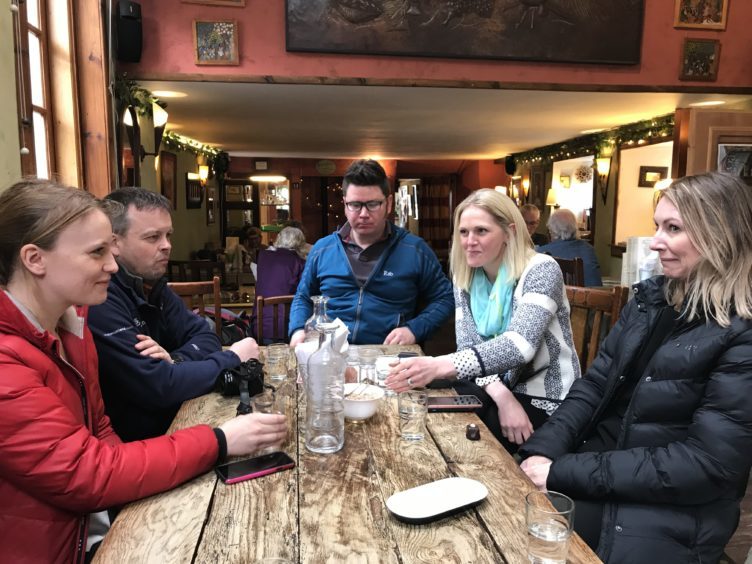 Owner and chocolate maker Sophie Latinas gave as a behind the scenes tour.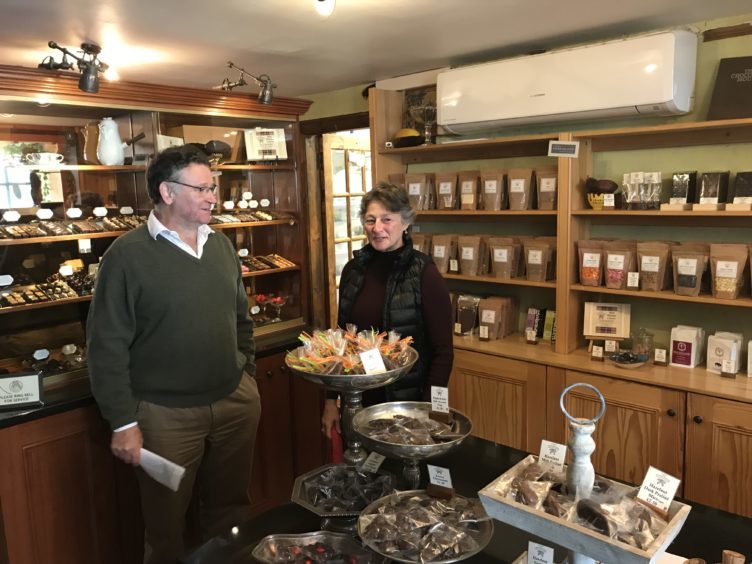 It's then up the road to Pillars of Hercules organic farm and farm shop, near Falkland, where owner Bruce Bennet gives us a tour of his poly tunnels, farming techniques  and fields which he has been developing for 30 years.
Of course we've only sampled a few of the businesses operating in Fife's rich food and drink sector.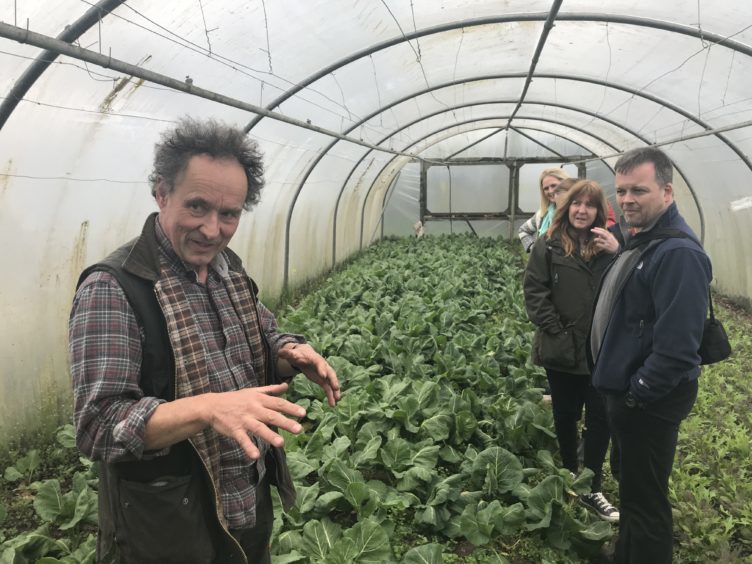 But as we return to Braeside of Lindores, it's a fine end to a fine day – and has certainly whetted the appetite for more!
For more information on Christopher Trotter's food tours go to https://fifefoodambassador.co.uk/amazing-scottish-tours/
More information about tourism in Scotland can be found at www.visitscotland.com