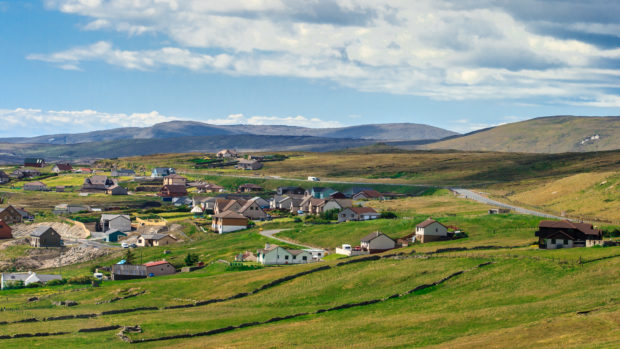 Shetland has been named as the top destination to visit in the UK in 2019.
Lonely Planet has unveiled its Best in Europe list for 2019, which sees High Tatras in Slovakia taking the top spot.
Shetland bagged sixth place on the European hotlist.
The travel guide praised the islands' "awesome coastal trails, wicked wildlife watching, and fabled fish and chip shops".
Other destinations included in the list include Madrid, which ranked second, and the Arctic Coast Way in Iceland, which came third.
Lonely Planet's VP of Experience,Tom Hall, said: "Lonely Planet's Best in Europe 2019 list showcases the European destinations which are worth planning a trip around right now.
"From cultural city breaks to awe-inspiring scenery, buzzing foodie destinations and the best spots to escape the crowds, there are a wealth of experiences to be enjoyed across the continent this summer.
"Whether they are firm holiday favourites that have something new to offer, or places you may never have come across, these destinations should be on any traveller's wish list."
---
Lonely Planet's Best in Europe 2019: Top Ten