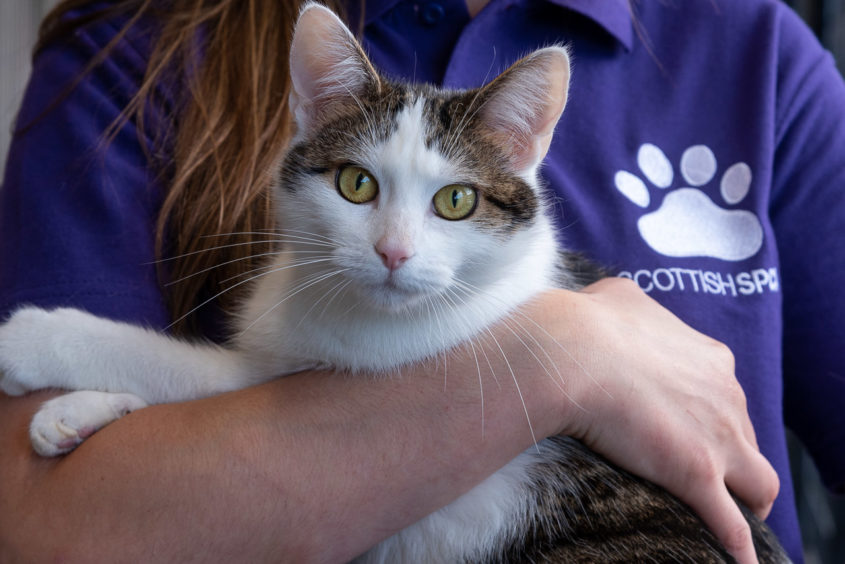 As the coranavirus crisis continues to escalate, Gayle Ritchie looks at the impact of the pandemic on animal welfare…
CAN PETS CATCH CORONAVIRUS?
Pet owners fearing their dogs and cats could give them Covid-19 – or that we could give it to them – can breathe a collective sigh of relief.
Vets say there is no evidence that pets can catch or spread the virus.
Alan Hill, director of Dundee and Angus-based Parkside Vet Group Ltd, said: "At present, there's zero evidence that cats and dogs are involved in the transmission of this disease. There's nothing to suggest pets can either catch the virus or spread it between themselves or to humans."
However, Alan said it is important owners wash hands after handling or feeding pets and maintain good hygiene.
The only slight risk might be if an infected person touches a pet's fur, although Alan said spreading the virus in this way this would be "very unlikely".
While pet owners, like everyone, should stay at home as much as possible, essential daily walks are allowed.
Alan recommends keeping pets close and when outside, they avoid contact with other dogs and owners.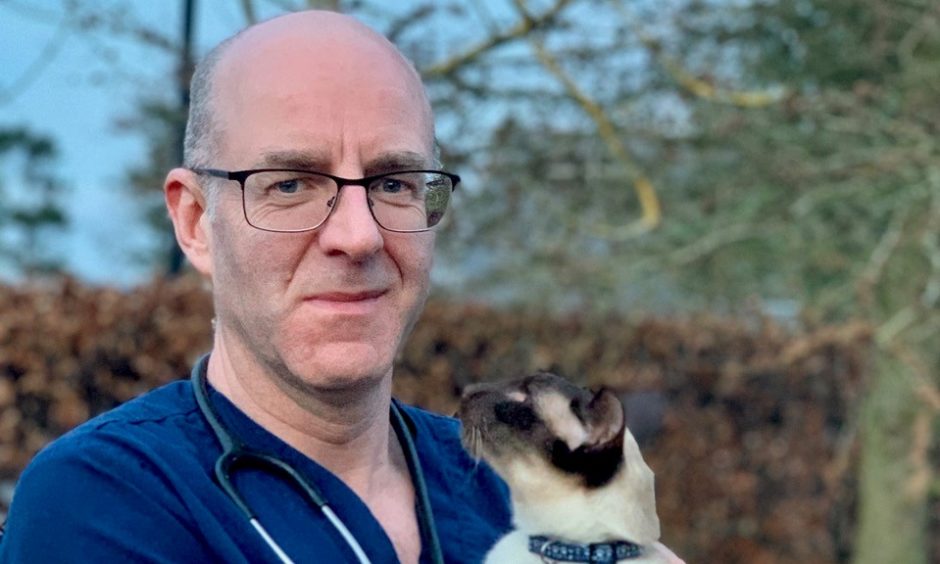 Emergency vet care will continue 24 hours a day, although appointments for routine boosters, vaccinations and health checks are being postponed by most practices.
Pets with ongoing illness will be treated, while those requiring special dietary foods and supplements will be accommodated via pet shops or vets.
To prevent owners physically bringing their pets in to the surgery, Parkside Vets is launching an online video consultation facility.
"Video calls will allow clients to have face-to-face consultations where the vet can look at lumps, bumps and lesions and so on and allay any fears without people having to leave their homes," said Alan.
Glasgow-based PDSA vet Olivia Anderson-Nathan said it is important to maintain good hygiene around pets but not to panic.
"There's no evidence pets can catch or spread Covid-19 by coughing or sneezing on you, or vice versa," she said.
"But to stay on the safe side, don't let them lick your face. A risk might be an outdoor cat which has been petted by a stranger, particularly if the collar has been touched, so bear that in mind."
Olivia said professional dog walkers needed to be careful about touching leads and should instead use their own ones.
Regarding the government's advice about people enjoying one form of exercise a day, Olivia said it was about being "sensible".
"It's one form of exercise per person so if there's more than one adult in the household, the pet can have more than one walk, as long as they keep to the social distancing rules.
"In cities, where a dog needs to do its business, it might prove challenging to adhere to the advice of only taking it out once a day but there's no official guidance on that yet. Keep it on a lead and keep your distance and you should be OK."
Panic spread last week when a 17-year-old Pomeranian in China tested "weakly" positive for the coronavirus during quarantine and died three days after returning home.
A second dog that lived in the same house consistently tested negative during quarantine.
Overnight the internet exploded with concern from worried pet owners.
However, vets said they do not know why the dog died because there was no autopsy and pointed out it was extremely elderly and had multiple underlying health conditions.
PET SHOPS
Pet shops across Tayside and Fife remain open although many are operating reduced hours.
Alan Roger runs three in Dundee, Crieff and Perth – Alan's Pet Shop.
"We're opening on reduced hours of 10am until 2pm giving people a chance to get what they need," he said.
"As we stock all natural food and treats, it's best for pets to stay on the healthy diets they are used to."
Alan said all three shops were "extremely busy" last week with owners worried about supplies running out but hopes service will return to normal.
"We'll continue to stay open until told otherwise.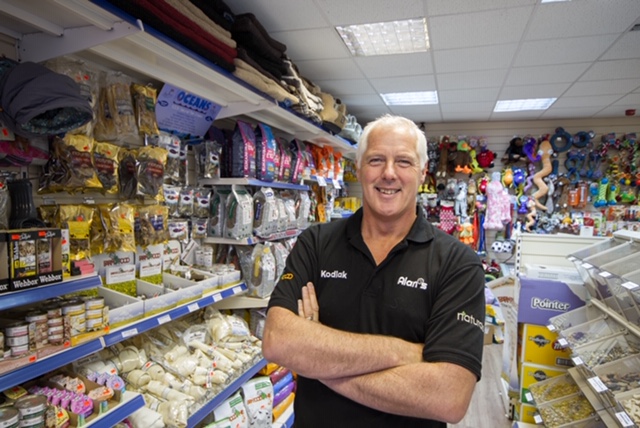 Stuart Pirie of Angus Pets and Aquatics in Forfar plans to remain open although he might drop to reduced hours.
He has closed down the shop's dog grooming and DIY dog washing facilities as they are classed as non-essential.
"Dogs, cats, rabbits, degus, chinchillas, snakes, lizards and so on all need to eat.
"They also need bedding, monthly worming and flea tablets – the list goes on and on."
ANIMAL CHARITIES
The Scottish SPCA has pledged to do all it can to rescue and care for needy animals throughout the coronavirus pandemic.
The animal welfare charity has suspended rehoming in line with Scottish Government guidance on non-essential travel but has launched a fostering service with more than 100 homes signed up to take in animals.
Inspectors and animal rescue officers will continue to attend emergency reports of animals.
As of Tuesday, the society's nine animal rescue and rehoming centres were closed to the public.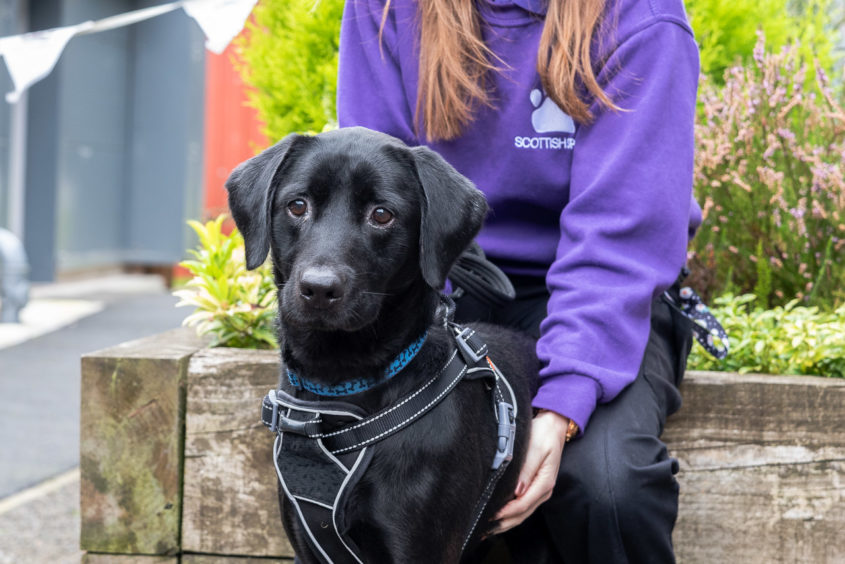 Scottish SPCA chief executive Kirsteen Campbell said: "During this unprecedented health crisis, we are committed to protecting animals and serving Scotland's communities.
"There will still be animals coming in to our animal rescue and rehoming centres and our wildlife hospital. The fostering service will allow us to manage occupancy and staff workloads in the months ahead."
Protocols have been put in place to support health, safety and wellbeing to limit face-to-face contact.
Kirsteen said SSPCA education officers have not been in schools for the last week and instead have been assisting teams across the society by taking calls to the helpline and helping staff on the frontline.
This week the charity will be launching education resources to teach children and to assist teachers and parents.
Kirsteen said: "Our website is full of information and advice so people can sometimes find the answer they need there without having to phone our helpline, especially around wildlife. But please do phone us if you are concerned an animal may still need our help.
"We are Scotland's animal welfare charity, we are still here, we are still working and on-hand to provide support to those concerned about how they can care for their pet during this uncertain time. We will be in your community and we will be here as long as animals and people need us."
Meanwhile a volunteer with a Fife animal charity believes the coronavirus pandemic could have a huge impact on its services as people struggle to look after pets.
Fife Cat Shelter shared the thoughts of one of its volunteers on social media as it appealed for people to donate pet food as well as human food to foodbanks in their area.
Pet food aisles have been stripped almost bare across the region as people stock up fearing a period of isolation, and the concerns don't just stop there.
"Sadly I foresee one of the knock on effects of the coronavirus epidemic is the rise in pets being handed into rescue organisations – or abandoned unfortunately – because people will not be able to afford to look after them anymore," the volunteer said.
"I also foresee a massive rise in unwanted kittens because many vets are now only carrying out emergency operations and this does not include neutering.
"Just one example of how this epidemic effects more than just our own health and wellbeing."
The charity urged people to think of neighbours who may be finding it hard to take care of their beloved pets as well as themselves, and urged them to consider buying them some pet food or offer to take their dog for a walk.
HORSE RIDING
Horse riding has not been banned but the British Horse Society recommends people make their "own individual decisions as to whether riding is necessary at this time".
A spokeswoman for the equine charity said: "We are getting a lot of questions in relation to riding your horse, for which there are no specific government guidelines at present.
"We advise that it is not appropriate to put unnecessary pressure on the emergency services and everyone should make their own individual decision as to whether riding is necessary at this time.
"An appropriate exercise plan can include regular turn out, use of horse walker and ground schooling."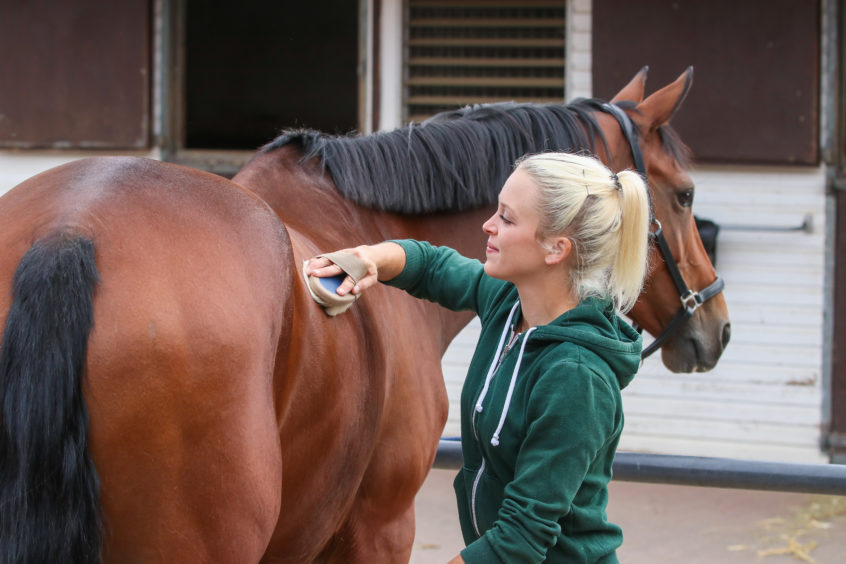 Regarding people travelling to yards to visit their horses, she said: "Horse welfare is critical and grooms or the sole carer for a horse should travel to provide care for horses.
"Where horses are kept in livery the BHS advises that horse owners respect the protocol put in place by the yard owner or manager and work as a team to agree a care plan for your horse(s)."
If your horse needs a vet and you are self-isolating or ill, the advice is not to attend the yard to help ensure the health of staff.
The Royal College of Veterinary Surgeons' current advice, while they seek clarification from the government is that "veterinary practices must reduce face-to-face contact immediately, switching to providing emergency care only and fulfilment of urgent prescriptions".
While it's understood that farriers provide a vital role in maintaining the welfare of many horses, owners are asked to consider whether a visit is essential. If it is, they need to adhere to "the strictest levels of biosecurity."
GUIDE DOGS
Guide Dogs Scotland have closed all their regional centres, including Forfar.
The charity is keeping in contact with service users, volunteers and supporters to ensure they remain safe and are supported.
Trainee guide dogs are not longer on site at the Forfar centre and instead, are being looked after at home by volunteers boarders and staff.
Wendy Rankin, regional head of operations, Scotland, said: "Our top priority is the welfare and safety of the people we support, our volunteers, staff and our dogs.
"We have continued to follow government advice closely and have a plan which we are reviewing daily.
"Following the Prime Minister's speech on Monday we closed all our regional centres, including Forfar. We have put processes in place if we have to reopen quickly for absolutely essential reasons and continue to take every measure to prevent the spread of coronavirus including strictly adhering to social distancing advice."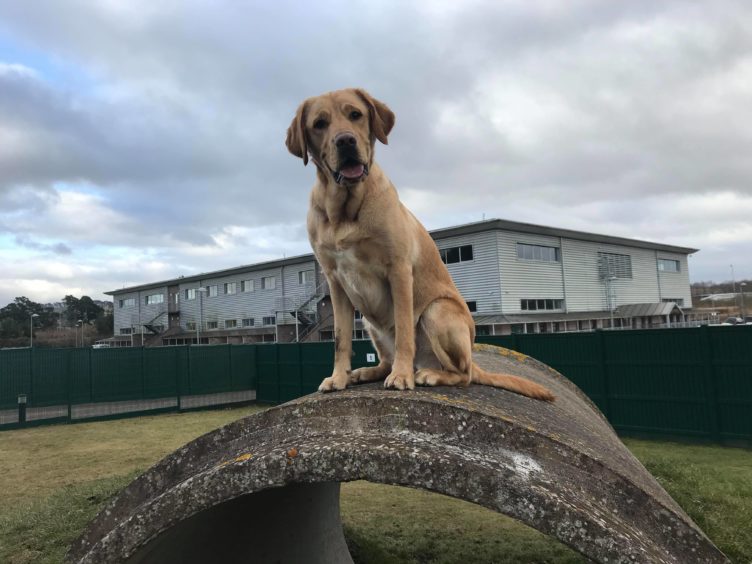 Although regional and community centres are closed throughout the UK, Guide Dogs have staff working from home who continue to take calls and provide support required.
"Boarders are being supported by our fantastic staff who are providing information and advice where necessary over the phone," said Wendy.
"Both staff and volunteers are doing their utmost at this difficult time to ensure our dogs continue to learn the behaviours and skills needed."
PLAN B FOR FARMERS
Farmers, often one-man operations with very little back-up, have been warned they need to urgently make contingency plans for their individual situations.
Calving, lambing and field work is currently in full swing, and livestock needs to be fed and cared for on a daily basis, so it is vital animal welfare is not compromised if a farmer is sick.
Rural charity RSABI is reaching out to machinery groups, auctioneers, livestock markets, young farmers' clubs and the farmers' union in a effort to ensure all sectors of the agricultural community are prepared.
The charity's chief executive, Nina Clancy appealed to the industry to start making plans now so that friends, family, neighbours, contractors or volunteers are prepared and able to take over essential day-to-day jobs.