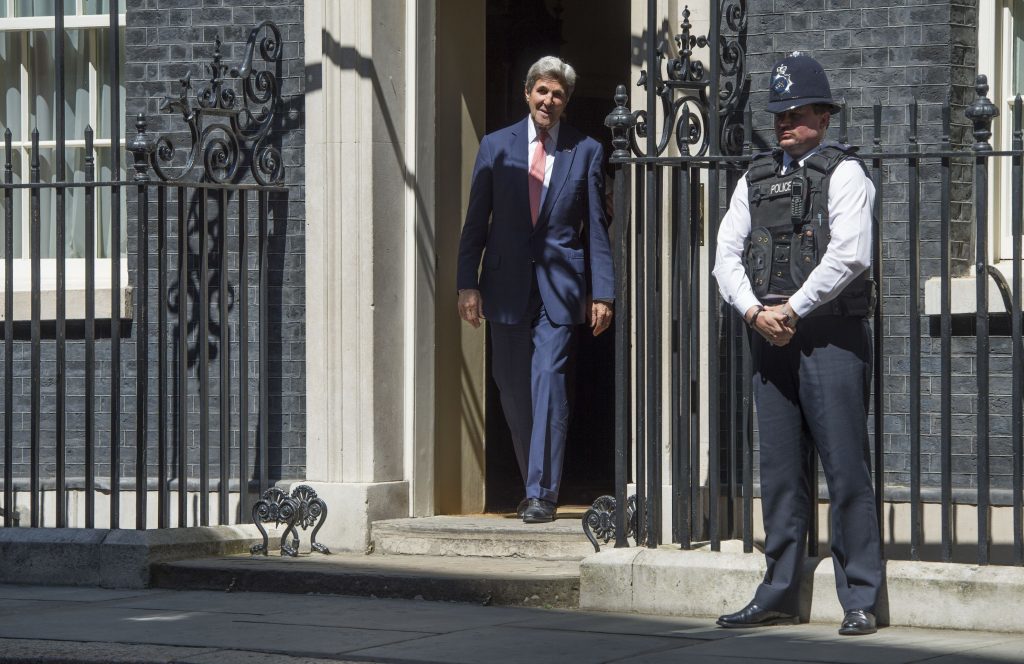 As US Secretary of State, John Kerry is used to doors being opened for him across the globe.
But he had no such luck when he visited 10 Downing Street for his first meeting with new Prime Minister Theresa May.
After turning to pose for photographers he walked head first into the door.
OUCH – When the US Secretary of State, John Kerry, faceplants the famous black door at No10 Downing Street pic.twitter.com/VqfoesaD8B

— Chris Gibson (@ChrisGibsonNews) July 19, 2016
In fact, his entire visit has been amusing Twitter users.
https://twitter.com/richjamesuk/status/755424531033034753
Of course, Mr Kerry's not the first public figure to slip up in public.
Former Republican presidential candidate Bob Dole famously fell off a stage while campaigning.
And current Democratic nominee Hilary Clinton, herself a former US Secretary of State, has had to overcome a stumble or two in her career.
They should probably spend more time listening to what Bono says if they want to avoid further mishaps…