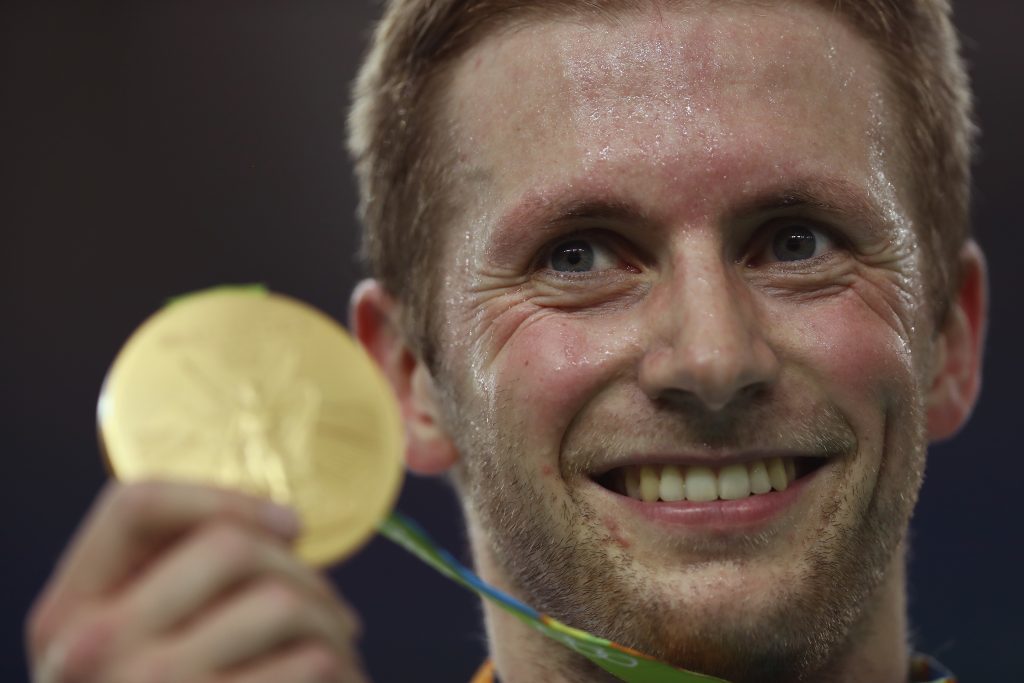 How do you win an Olympic gold medal? Patience, dedication, hard work…and being born on March 23.
That's right. March 23 has now been recognised as the birthday of Olympic Champions.
Four of Britain's greatest Olympians were born on that date. Sir Steve Redgrave, Sir Chris Hoy, Mo Farah and Jason Kenny all emerged from the womb on March 23 – in 1962, 1976, 1983 and 1988 respectively.
Between them they've won 20  gold medals across eight Olympic Games, beginning with Steve Redgrave in the 1984 Los Angeles Games and stretching through to Kenny's gold in the men's Keirin in Rio on Tuesday night.
Redgrave won five golds in total in five separate Olympics – a total topped by Hoy and Kenny with six apiece – while Farah has three golds and could add a fourth with victory in the 5,000 metres in Brazil. Farah is bidding to become the first man in history to defend an Olympic 5,000 metres title.
Britain's most successful skeleton bobsled athlete Shelley Rudman was born on March 23, 1981. She took silver in the 2006 Winter Olympics in Turin.
It's not only top Olympians who were born on March 23. Some of Britain's other leading sporting lights share that birthday.
The first man to break the four minute mile, Sir Roger Bannister, was born then as well. Born on March 23, 1929, Sir Roger ran the mile in 3 minutes, 59.4 seconds on May 6, 1954. Many in the sporting and medical professions had said it was physically impossible for a human being to run a mile in under four minutes. Today the record stands at 3:43.13.
Joe Calzaghe, one of Britain's finest postwar boxers, entered the world on March 23, 1972. Calzaghe retired in 2008 as the longest reigning super middleweight champion in history with a perfect 46-0 record.
Is there any science to why this particular date has spawned so many sporting stars? Possibly. In most countries and for most Olympic sports the cut off date for selection for the team is January 1. This means children born in the first months of a year have many months growth and development advantage over those who were born just before the cut off.
A diligent group of researchers analysed the dates of birth of all 18,112 competitors in the 2008 Beijing Olympic Games.
It found more athletes were born in the first quarter of the year than any other quarter. There are plenty of exceptions  but the overall message is that children born immediately after the cut-off point in their specific sport or country are usually bigger and therefore are more likely to be picked in their early years leading to a cumulative advantage.
So if you want your child to grow up to be an Olympian introduce them to sport and exercise early, encourage them to train hard…and try to make sure they're born in late March.