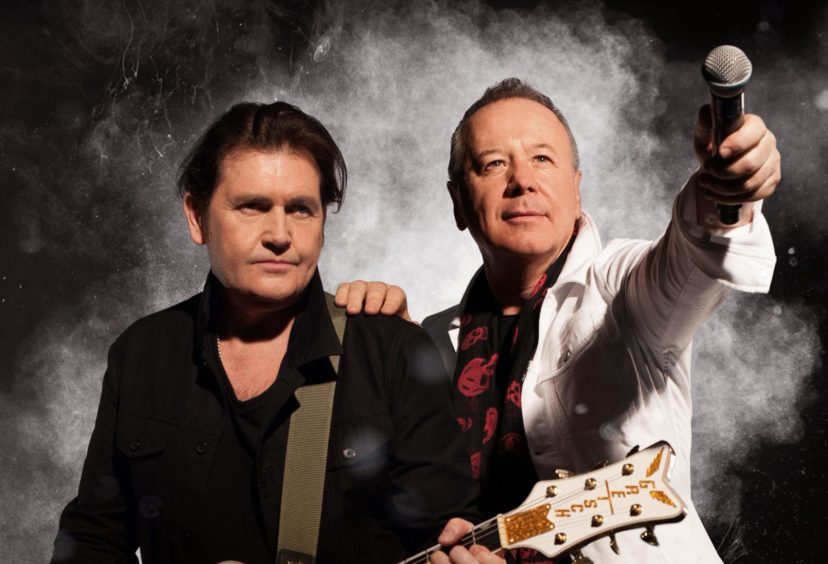 Scottish rock legends Simple Minds have joined the Maggie's Penguin Parade as an official sponsor.
It's a "Glittering Prize" for the cancer care charity, which will benefit from funds raised by the public art trail and eventual auction of the 80 giant penguin sculptures.
Jim Kerr, lead singer, said: "We're delighted to be sponsoring a penguin in this year's Maggie's Penguin Parade and to be involved with such a worthwhile cause."
The band will play in Dundee as part of their Grandslam 2018 Summer Tour on September 9.
They have selected artist Fiona Sutherland, a graduate of Dundee University, to design their penguin.
City-born Fiona has worked as a sculptor and art teacher since graduating in fine art from Duncan of Jordanstone College of Art and Design in 1986.
Now living in New Zealand, she has produced many public art pieces on display in Queensland, Australia and Nelson in New Zealand.
Her often quirky art style is influenced by her Beano artist father David Sutherland.
The Penguin Parade has already proved to be a success after selling out of sponsorship in four months.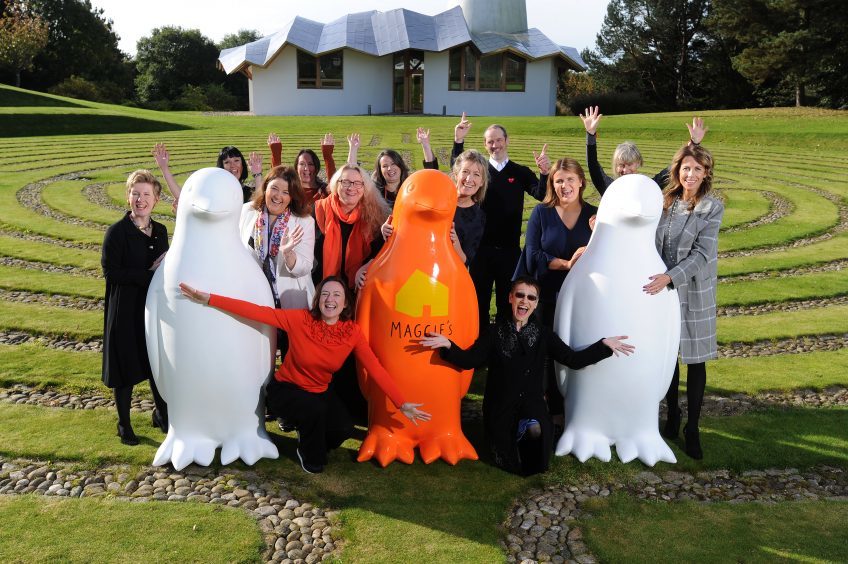 Fundraising manager Annie Long said: "Support from across the region has flooded in – from shops to hotels, global companies to family-run construction companies and now rock legends Simple Minds."
Earlier this month, the names of the 80 artists selected to paint the penguins were revealed.
The designs themselves will remain a well-guarded secret until the parade trail launches on June 29.
Blair McCafferty – who contributed an Oor Wullie design for the 2016 Bucket Trail – is one of the selected artists.
Another is Brodie Hart, a
computer arts graduate from Abertay University.
Dr Caroline Erolin, a medical artist at Dundee University usually found creating facial reconstructions for anatomy teaching, contributed her idea believing it would be a "fun challenge".
Aberdeenshire-based artist Lindsay Allardyce's eye-catching design was inspired by her love of traditional Scottish and Nordic folk design and a trip to Shetland.
The inspiration for teacher and illustrator Karen MacAllister's idea, Tick-Tock, came from childhood memories of Dundee and the Wellgate Clock in the 1980s.
Charles Jencks, co-founder of Maggie's centres and a celebrated landscape designer, showed his backing for the project by contributing his own penguin design.
Artist coordinator for the penguin parade, Suzanne Scott, will paint the design on his behalf.
It costs £2,400 a day to run Maggie's Dundee, a centre which offers free practical, emotional and social support to those affected by cancer.
The centre received more than 12,000 visits in 2017 – around 50-70 people a day.
And since 2016, there has been an increase of 15% in visits from people newly diagnosed with cancer.