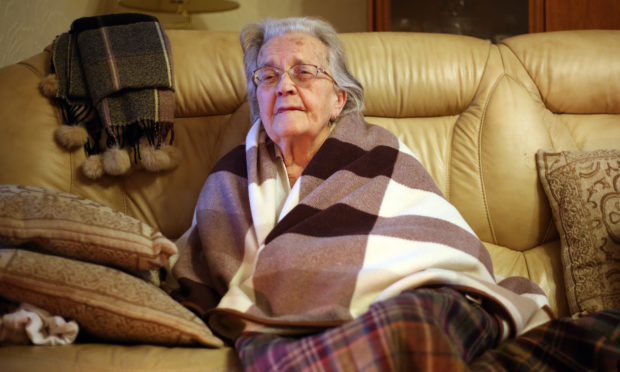 A Leven man has hit out at Scottish Power for leaving his 95-year-old dementia sufferer mother without heating for four days.
David Sneddon was horrified to find mum Audrey crying and shivering in the living room of her Rose Terrace home on Wednesday.
The concerned son, who lives next door, has spent hours on the phone desperately trying to get engineers to come fix the dodgy boiler after it broke down on Saturday night.
But Mr Sneddon claims his mum was effectively abandoned by the power provider for four days despite having a home care package with the firm.
The doting son brought in electric heaters to try give his mum some comfort — but Mrs Sneddon's home carers fear they are a fire hazard as she is also registered blind.
Mr Sneddon, 75, said: "On Saturday evening, the heating went off at my mother's house.
"We have a contract with Scottish Power to repair it when it goes off. It's called Home Comfort Premium Care and it's supposed to be 24/7 emergency call outs all year round.
"She's 95 and has severe dementia. She doesn't remember anything from one minute to the next and she's also blind.
"I went in this morning to find that the electric heaters that we have put in have been turned off.
"The carers that come in don't want to leave the heaters on when they leave because she's blind and could knock them over which is understandable.
"I came in at 2pm today to find her sitting there with a shawl around her, shivering and crying.
"She won't leave the house — she's very stubborn.  She won't come into my house and won't go into care.
"Everytime I phone Scottish Power, I'm passed from one department to another who tell me they will deal with it.
"They sent me to the complaints department but I'm not interested in making a complaint, I just want someone to fix my mum's boiler. They're just not interested.
"It really is bad when a woman of her age, which is really an emergency, has been put off for four days.
"The weather is awful — it's snowing and raining and she's sitting there shivering.
"I've got to keep putting these heaters on but at 4pm the carers come in again and turn them off.
"This has happened before when we had a problem with the boiler and I ended up bringing someone else in to fix it and had to pay for it. They're doing the exact same this time."
A spokesman for Scottish Power said: "We'd like to profusely apologise to Mrs Sneddon for the length of time it has taken to carry out her boiler repair.
"Unfortunately the scheduling of the job slipped due to human error and we are taking steps internally to ensure this doesn't happen again.
"An engineer attended today (Thursday) and repaired the fault, restoring heating to the property.
"We are truly sorry for the delay and will be contacting Mrs Sneddon to arrange an appropriate level of compensation."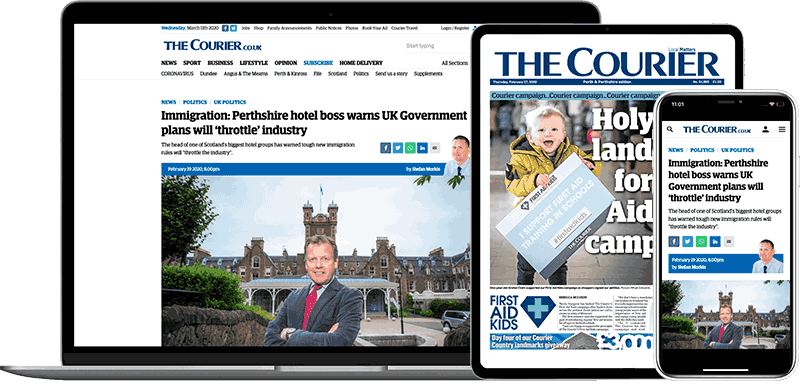 Help support quality local journalism … become a digital subscriber to The Courier
For as little as £5.99 a month you can access all of our content, including Premium articles.
Subscribe