Scotland has the highest rate of drug related death in Europe, shocking new statistics have shown.
Statistics released this morning confirmed 1,187 people perished through drugs in 2018.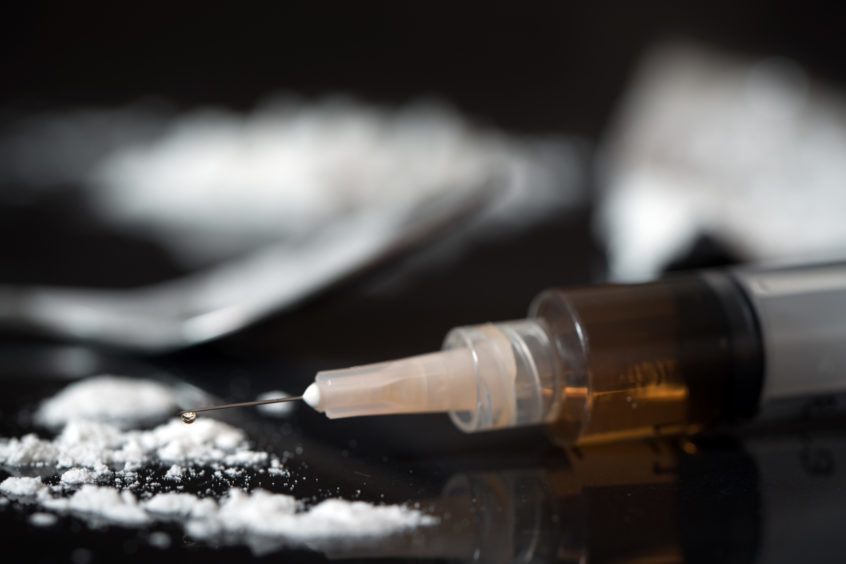 218.3 people per million died from drug induced death in Scotland. The closest comparative country is England and Wales, where that figure stands at 66.1 people per million.
Glasgow had the highest rate of death from drugs in Scotland, closely followed by Dundee.
Dundee-based Scottish Labour MSP Jenny Marra said: "These statistics highlight once again the need for urgent action to address this human crisis in Dundee and across Scotland.
"In Scotland, only around 40% of problem drug users are in treatment, compared with 60% in England and over 80% in other European countries. We still don't know what our local treatment rates are here in Dundee because the Scottish Government doesn't collect or monitor this vital information.
"In Dundee we look forward to learning local lessons from the Drugs Commission report next month. I expect the Commission will demand better local drugs services which should lead to better treatment rates.
"The SNP will demand the power for consumption rooms today and that is something that Scottish Labour supports.
"But the problem is more complex. It demands proper local drug services and at least a commitment from Government to start telling us how many of our local people are being offered treatment which benefits the whole community."
The Scottish Government recently pivoted its approach to tackling the country's drugs death crisis, highlighted by the appearance of public health minister Joe FitzPatrick at the Scottish Affairs Committee in Westminster last week.
The Dundee East MSP was giving evidence on how the approach in Scotland needed to shift, from one of criminally focused to a public health minister.
Pete Wishart MP, chair of the Scottish Affairs Committee, commented on today's figures, urging the UK Government to change its approach.
He said: "Today's disturbing figures show just how severely the UK Government's current drugs policy is failing the people of Scotland.
"Westminster must wake up to the reality that a new, evidence-based approach to drugs is needed.
"My Committee is now concluding its evidence-taking for our drugs inquiry, and will shortly be publishing a report which will set out a number of strong recommendations on what the UK Government should be doing to prevent the loss of further life in Scotland.
The Scottish Affairs Committee is expected to publish its final report on problem drug use in Scotland in early autumn.
Does Scotland really have the highest drug death rate in Europe?
Based on the most recent figures from the relevant drug death authorities – yes (NRS in Scotland, ONS in England and Wales, EMCDDA in Europe), writes Lesley-Anne Kelly.
However, not all countries record drug deaths in a directly comparable way.  A drug death in Scotland is recorded where the coroner confirms that "drugs were implicated in, or potentially contributed to the cause of death".  This could include things like RTAs where drugs were involved.
Other countries record only "drug overdose" death – ie the death was directly caused by toxicity.
The NRS has stated in the past that whilst there are some differences in recording across the UK, it's generally safe to make comparisons to other UK countries as the differences are small enough to not make a significant impact.
Worth noting is that not all countries have up-to-date figures reported and some of the EMCDDA figures relate to deaths as far back as 2014.
Full Fact has used the same statistics to fact check drug death rate claims in the past – with similar caveats:
https://fullfact.org/health/are-drug-related-deaths-uk-highest-eu/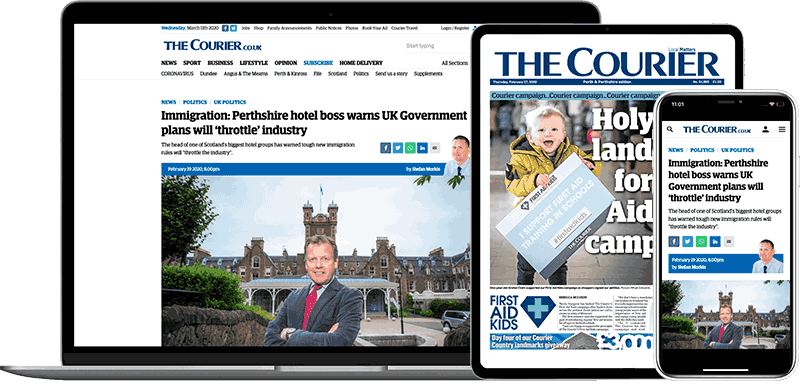 Help support quality local journalism … become a digital subscriber to The Courier
For as little as £5.99 a month you can access all of our content, including Premium articles.
Subscribe