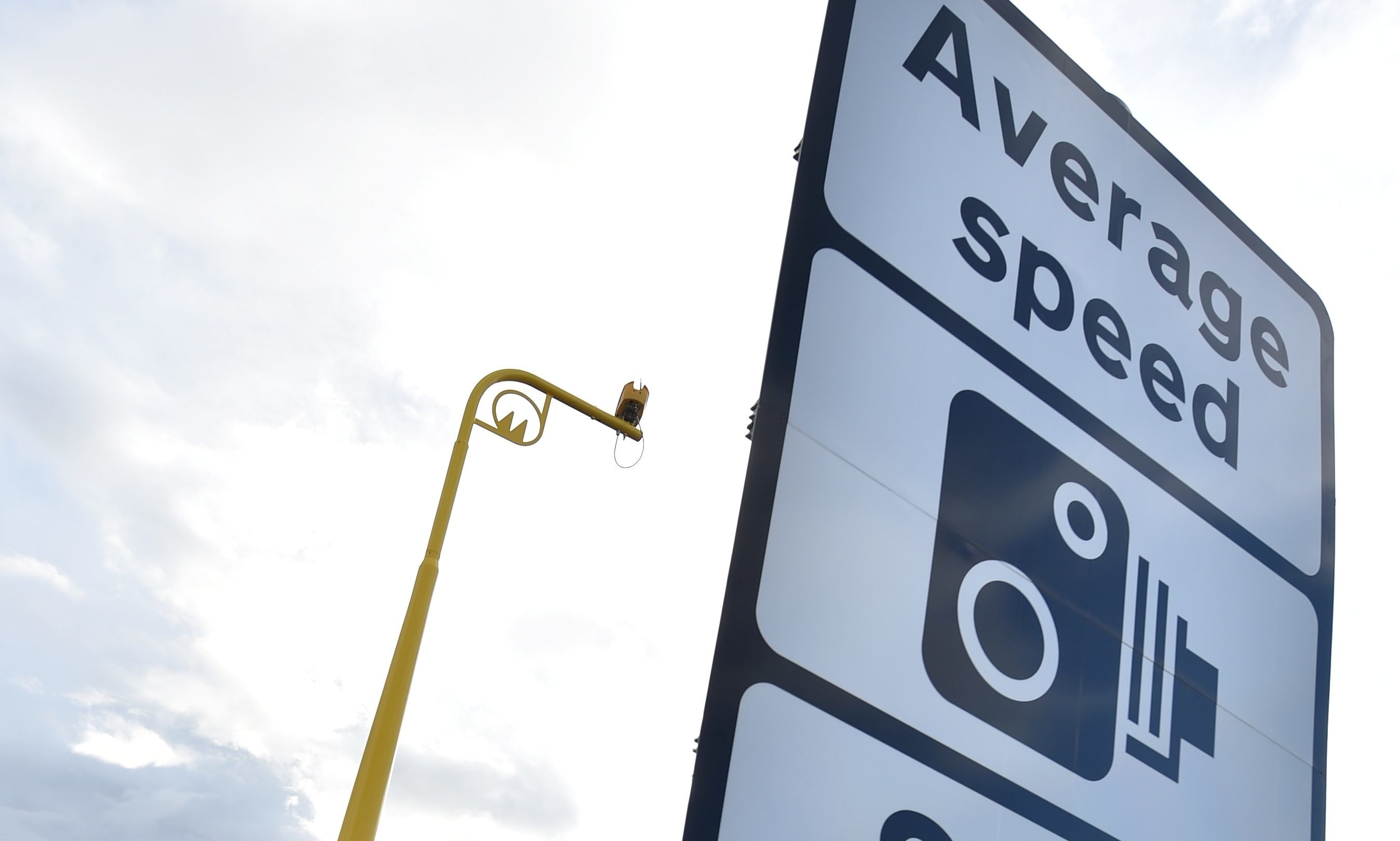 Speeding drivers have been slammed for continuing to use the A90 between Dundee and Stonehaven as a "drag strip".
Despite average speed cameras along 50 miles of the route which have snared thousands of offenders, a 2019 league of shame contains four drivers who were rocketing along the route at 120 miles per hour or more.
Police have branded the behaviour "reckless" and one area politician has said the speeds on a route once labelled one of the country's most dangerous roads "defy any explanation".
Police Scotland data released under Freedom of Information revealed 124mph to be the highest speed recorded on the dual carriageway between Dundee's Forfar Road and Stonehaven this year.
Another driver was clocked at 123mph and two at 120mph, with the lowest speed in the top ten being 109.
Eight of the ten highest speeds were recorded southbound on the route.
A single day, March 8, saw four offences of 124, 120, 117 and 113mph logged, with those Friday offences occurring both north and southbound.  It is not known if the same driver was responsible.
North East Conservative MSP Liam Kerr said: "It is extremely disappointing that a handful of motorists are still treating the southern section of the A90 like it's a drag strip.
"They are obviously paying little heed to cameras and I can only hope they'll pay attention to a sheriff.
"Most of these speeds defy any explanation. There's no possible excuse for such reckless behaviour, which puts human lives at risk."
Sergeant Paul Taylor, of Perth Road Policing Unit, said: "Travelling at these speeds is unacceptable.
"Whether detected by mobile cameras, average speed cameras or police patrols, people driving at these excessive speeds will be dealt with appropriately. Speeding of this magnitude is extremely dangerous, both to the driver and other road users.
"It's important to remember that the A90 between Dundee and Stonehaven is a dual carriageway used by all types of vehicles, including tractors and other agricultural vehicles and has a number of junctions and cross-overs – all of which increases the inherent dangers and likelihood of serious or fatal injuries if a collision occurs from drivers grossly exceeding the speed limit.
"As a result, Police Scotland and Safety Camera Partnership will continue to rigorously enforce the speed limit on this road."
The 30 cameras on the 51.5-mile stretch became operational at the end of October 2017.
Figures revealed almost £1million was generated by the average speed cameras in 2018, with a total figure of 9,630 speeders representing more than 25 a day.
Last month, Aberdeen FC manager Derek McInnes was fined £200 and given three penalty points for failing to deal promptly with a fixed penalty fine, blaming his busy lifestyle for not paying a speeding ticket after he was clocked at 80mph on the dual carriageway in May.