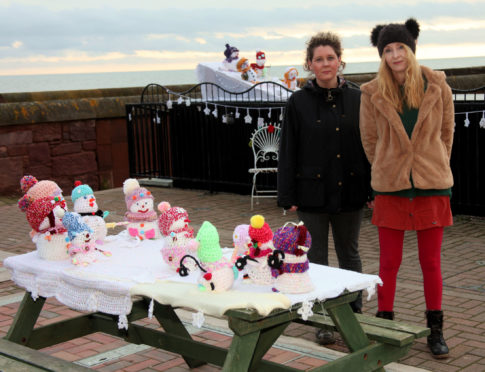 Vandals have been slammed for trashing festive displays in two Tayside towns including a potentially lethal attack on a Christmas lights display.
The tree at The Cross in Forfar was plunged into darkness after live wires were ripped out of a junction box on Thursday night.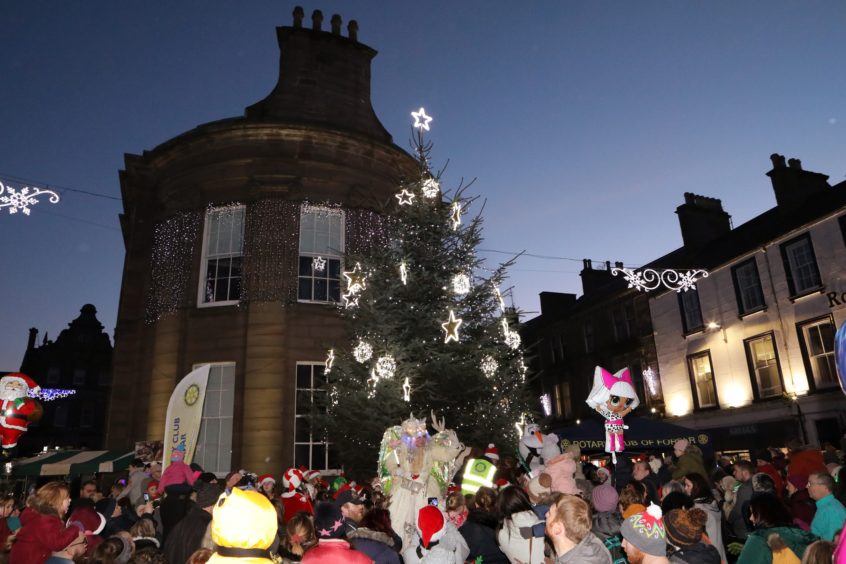 Police are now investigating the incident.
Forfar Action Network (FAN) volunteers have condemned the culprits and hope town centre CCTV might help to identify them.
The incident followed the theft of a lantern which was part of a seafront festive display created by Arbroath's Woolly Workers knitting group whose "yarn-bombing" artwork has captured the imagination of locals and visitors this month.
A spokesperson for Forfar Action Network said: "Someone has opened up the barriers around the town's Christmas Tree, ripped out live wires and smashed the junction box which has in turn tripped the lights on the tree.
"This person is very, very, very lucky not to have been seriously hurt themselves or put others into significant danger.
"It appears nothing is sacred these days from reckless vandalism," added FAN.
An Angus Council spokesperson said: "The vandalism to the tree has been reported to police and they are checking whether CCTV can identify the culprits.
"Forfar Action Network made contact with their contractor, Ness Electrical, last night to make the tree safe. The company returned earlier this morning and have now repaired the lights.
"The company does not intend to charge the group for the repair and we would like to extend our thanks to them for this kind gesture."
In Arbroath, the Woolly Workers knitting group had put together a colourful display in the Old Shore Head area near the town harbour.
Members meet regularly to knit and crochet items which are then used to brighten up street furniture.
Cable ties securing the lantern in the display were cut by the vandals and the piece was removed.
Local artist Jilly Henderson of the Woolly Workers said: "It's so rotten because the Woolly Workers are all local ladies who give up their time and money to create the public installations we do.
"We are self-funded and do it to improve the town and lift spirits.
"This happening to the Woolly Workers generosity is pretty dreadful".
Arbroath East and Lunan Independent councillor Lois Speed said she hoped the culprits would think about the effect of their actions and put the lantern back.
"It is unfortunate that some person stole this artwork after so much hard work by these volunteer Woolly Workers who try their best to add and improve the decor of the Town," she said.
"I hope this lantern will be returned soon".