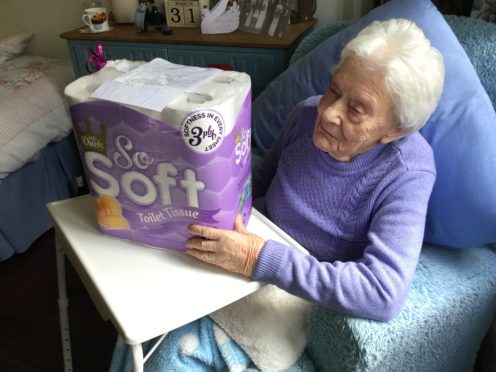 An Angus great-gran will turn 100 today, in quarantine, by unwrapping a large pack of loo rolls among her gifts.
The gift-wrapped bumper pack will be opened alongside a card from The Queen.
Jean Wake was born at the end of the Spanish flu pandemic and as she hits her century, she finds herself in self-imposed isolation because of another global threat.
However, she is determined to take everything in her stride – as long as she has enough loo rolls.
Mrs Wake spent 90 years of her life in Angus and the Mearns.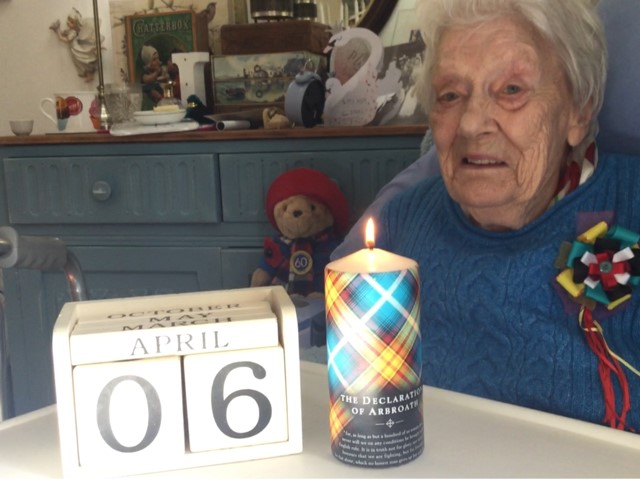 She moved from Carnoustie to Nottinghamshire in 2010 after her 95-year-old husband could no longer care for her.
For the past 10 years she has been looked after by her daughter Dorrie Millin and Mrs Millin's husband John.
"Jean, like ourselves is fine about being home, because it's the safest place to be," said Mrs Millin.
"We went into a self-imposed quarantine on March 14 mainly to protect Jean, with her being such a great age.
"Jean's main concern was like that of the rest of the nation…the loo roll crisis.
"Just over a week ago a kind friend dropped off a bumper pack of the white fluffy stuff at our door with a poem attached.
"This made Jean very happy. Jean will also be receiving a gift wrapped large pack of loo rolls for her 100th. She will, of course, have other presents!"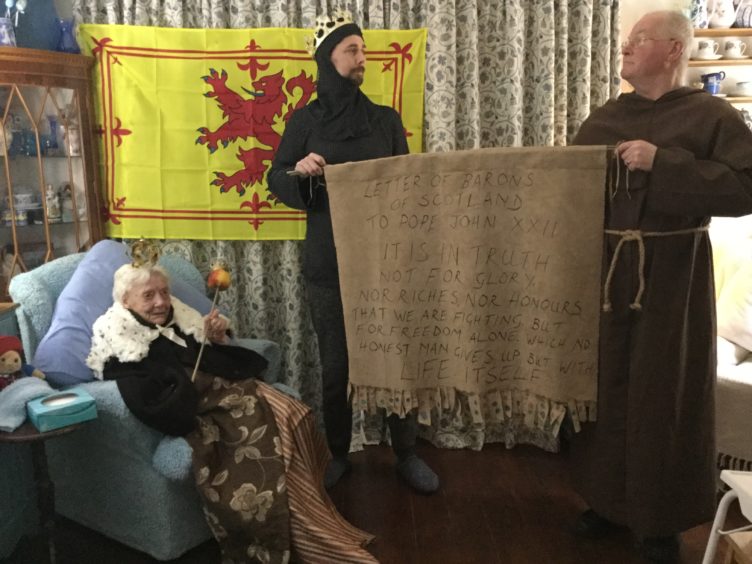 Friends have also been leaving cards and presents at the door and she will link up with family on the internet.
Mrs Wake was born in Grimsby after her father Alfred was sent to England to work on submarines along the Lincolnshire coast.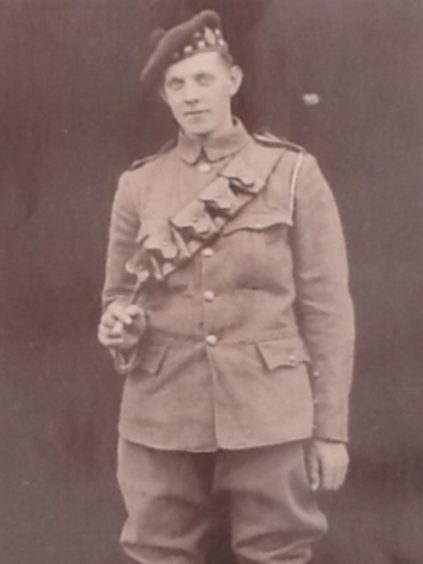 The electrician met his wife Rosie in Grimsby and the three of them moved to Upperton Farm in Kincardineshire when Mrs Wake was two months old.
They moved to Arbroath when she was three and her parents had three more children.
Mrs Wake is the only surviving child.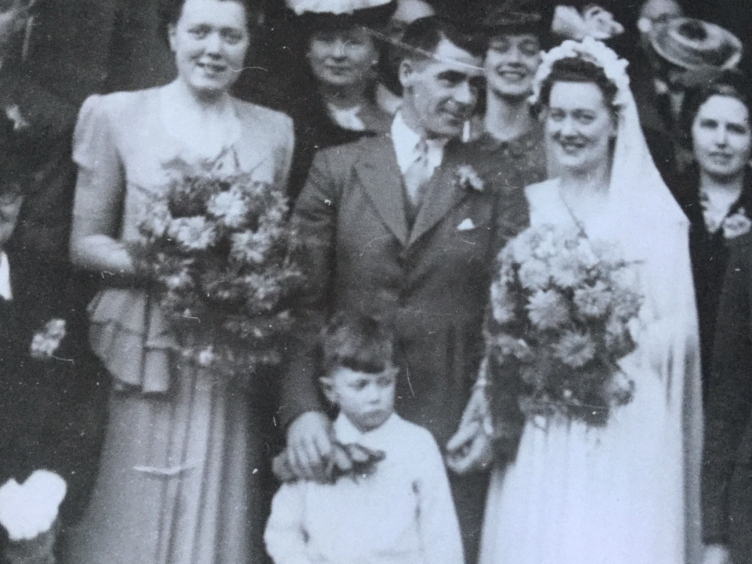 Her father helped get Arbroath's pageant procession back on to its feet in 1947 following the Second World War. She celebrated the 700th anniversary at home this week.
"We had a feeling that Covid-19 might put a stop to our big family get together come April so we set up a little tableau just in case," said Mrs Millin.
"This week was to have been a celebration of the Declaration of Arbroath, our daughter-in-law's birthday, my mum's big day, and all to be rounded off with Easter.
"Mum, my husband and myself will still have a good time but of course we will miss the company of much-loved falily and friends. We'll have mum's big bash another time."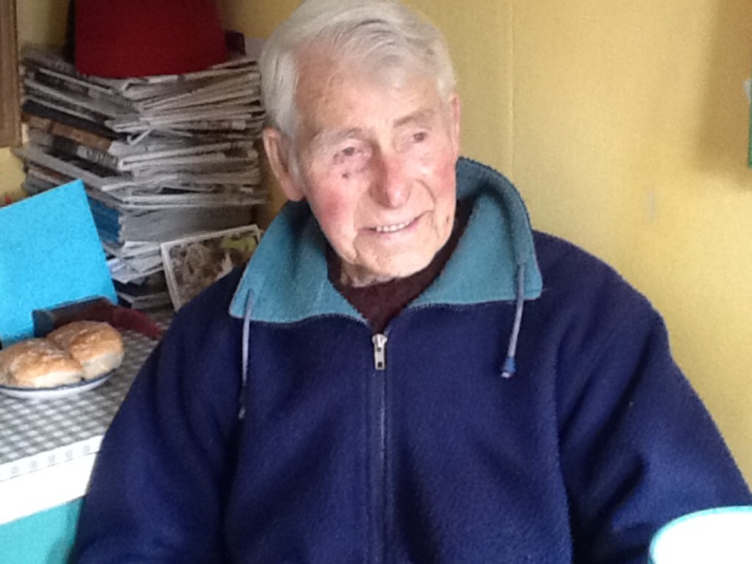 Mrs Wake, who married William in 1947 in Arbroath, worked in a factory manufacturing lawn mowers.
The couple moved from East Haven to Carnoustie in 1977 but in 2010 at the age of 95 Mr Wake was feeling the strain of looking after his wife.
Neither of them wanted to go into care so they came to a compromise with Mrs Wake moving to Nottinghamshire and Mr Wake stayed in Carnoustie and passed away three years later, just the way he wanted to, suddenly, in his own chair and in his own home.