VIDEO: Determined Angus youngster Rose, 8, raises over £1000 for charity
By
Jake Keith
May 26 2020, 7.52am
Updated: May 27 2020, 12.23pm
A determined Angus youngster has raised in incredible £1,100 for a mental health charity after cycling round her local pond 100 times.
Rose Nicol, 8, took on the challenge of circling Arbroath's Keptie Pond after being inspired by incredible fundraisers such as 99-year-old war veteran Captain Tom Moore.
With her stepdad Michael working for the NHS at Arbroath Infirmary on the Covid-19 testing team, she was even more motivated to support those on the frontline.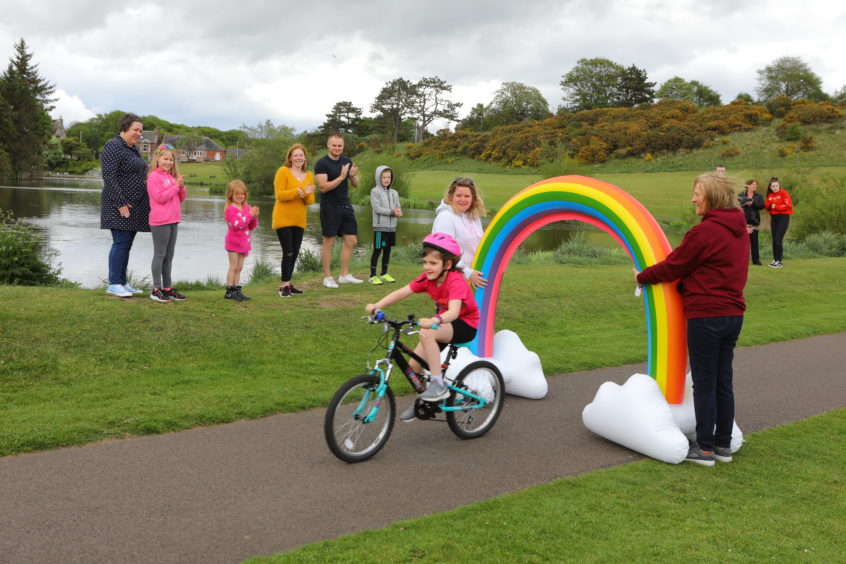 The cash will go to Reach Across, a vital local charity providing help and support for those experiencing mental health difficulties.
Her mum Laura Beattie said Rose completed the challenge after two weeks.
She said: "Rose had been seeing people doing lots of local fundraising and said she wanted to do the same.
"Michael is a frontline NHS worker so she wanted to raise money either for the NHS or a charity in our community.
"Reach Across has been giving mental health support during lockdown and giving out food parcels. They're based in Arbroath so she decided that was who she wanted to raise money for."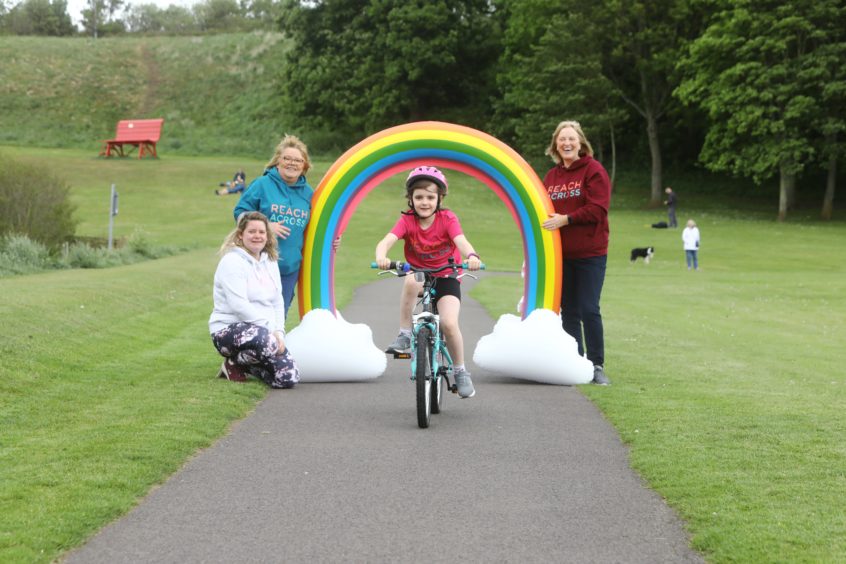 Many charities are reportedly losing out on huge amounts during lockdown as usual fundraising events and cash collections are cancelled.
Her challenge mirrors that of Captain Moore, who has raised more than £32m for the NHS by walking 100 lengths of his back garden ahead of his 100th birthday.
Other fundraising campaigns have taken off, such as Run for Heroes, which has seen one million people raise over £5.4million for NHS Charities together.
The run 5, donate £5, nominate 5 concept has spread across the world and has attracted has been support from famous faces such as Sir Mo Farah and Ellie Goulding.
Laura added: "She likes doing walks round the pond but she doesn't use her bike much so she thought that would be a good challenge for her.
"We've been doing it over two weeks and she has done really well.
"I'm so proud of her because nobody said she should do it, it was all off her own back.
"She has raised money for charity before, she always wants to help people."