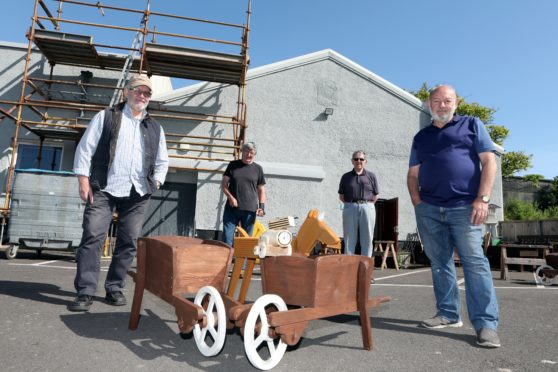 Arbroath Men's Shed has secured its future with a 25-year deal to stay at a business centre in the town.
Angus councillors signed off the community asset transfer deal for the Dens Road base, but the group has said that while its post-pandemic outlook is bright they are disappointed the authority has doubled the peppercorn rent it offered.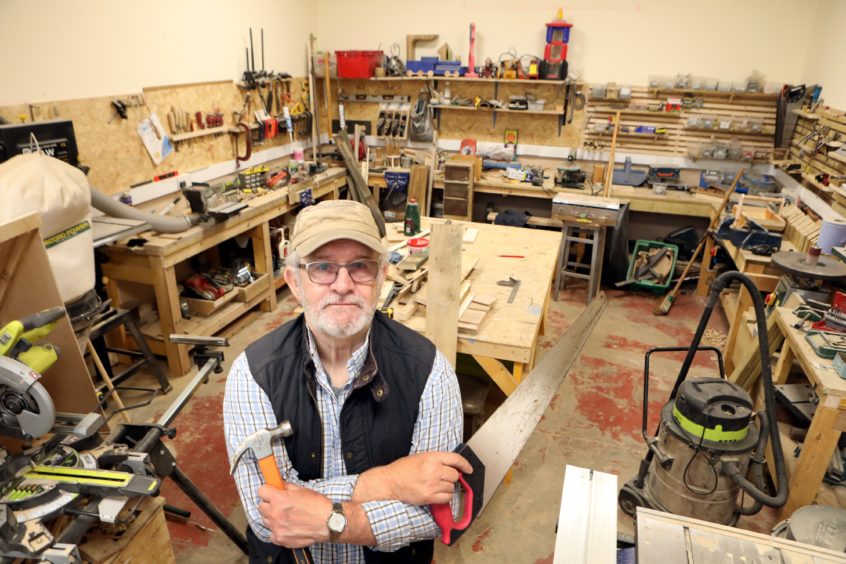 Council leader and Arbroath Independent David Fairweather praised the work of the group but said he considered the £500 per annum offer "rather low" and elected members agreed a £1,000 annual fee.
Arbroath Conservative councillor Derek Wann said: "This is a fantastic initiative. We're a couple of months into this pandemic and I think we need to look at what the volunteer groups have done to aid this council, and look at what is sustainable in the round."
The Arbroath group was formed in 2016 and started out at Hospitalfield House before moving to the businesses centre. It now enjoys a thriving membership of around 30 regulars.
Men's Shed chairman George Sinclair said: "The Men's Shed isn't simply a bunch of old guys making crafty nick nacks just to keep themselves out of the pub.
"It is there to improve the mental and physical wellbeing of our members, and improved health reduces the strain that might be otherwise felt by the likes of the NHS and social services.
"Our projects also reduce costs for the likes of schools and so that avoids an additional strain on the education budget."
He added: "I'm happy that we can survive into the future, at least for a while, but what I'm disappointed in is that the council seems to be clawing back pennies here and there.
"I think we've got a big role to play going forward from Covid-19 in helping the mental health and wellbeing over old guys.
"The £500 rental offer is almost a quarter of our complete overheads for the year so it seems a bit unethical to ask for double that."
Although the current market value rent for the space they occupy is in excess of £8,000, councillors heard the overall business centre is running at a loss of around £40,000 a year.