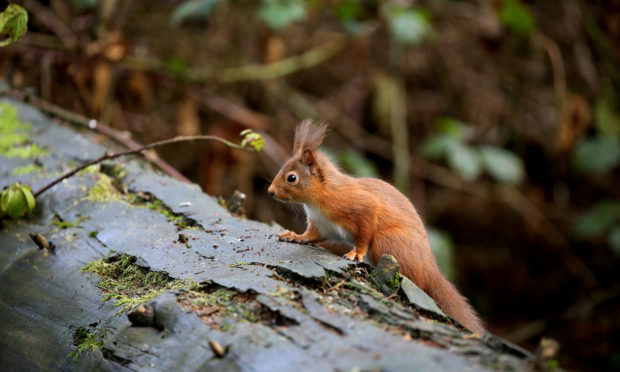 The Angus/Aberdeenshire border has become a key battleground in the fight to protect Scotland's red squirrels.
With emerging evidence in recent weeks that rival grey squirrels are creeping towards red territory, conservation experts have mounted a call to residents to report sightings of both varieties in a bid to stem the species conflict.
The non-native grey squirrels have occurred sporadically in low numbers between the Rivers South Esk and North Esk, the latter forming a natural boundary between Angus and Aberdeenshire.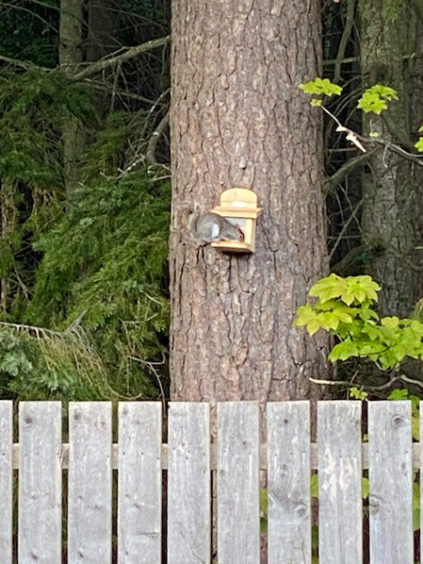 But growing numbers of greys have now been spotted north of the North Esk at Benholm and in Inglismaldie Woods,near Laurencekirk, sparking fears a decade of hard work to protect Aberdeenshire's red squirrels could be undone.
Red squirrel numbers have fallen dramatically in recent decades to around 120,000 in Scotland.
A key factor in the decline has been the spread of greys, which were first introduced from North America in the late 1800s and carry the squirrelpox virus which is harmless to them – but deadly to native reds.
Saving Scotland's Red Squirrels, a National Lottery-funded partnership project led by the Scottish Wildlife Trust, has been working since 2009 to restore the red squirrel population by removing the grey squirrel competitor, allowing reds to recover.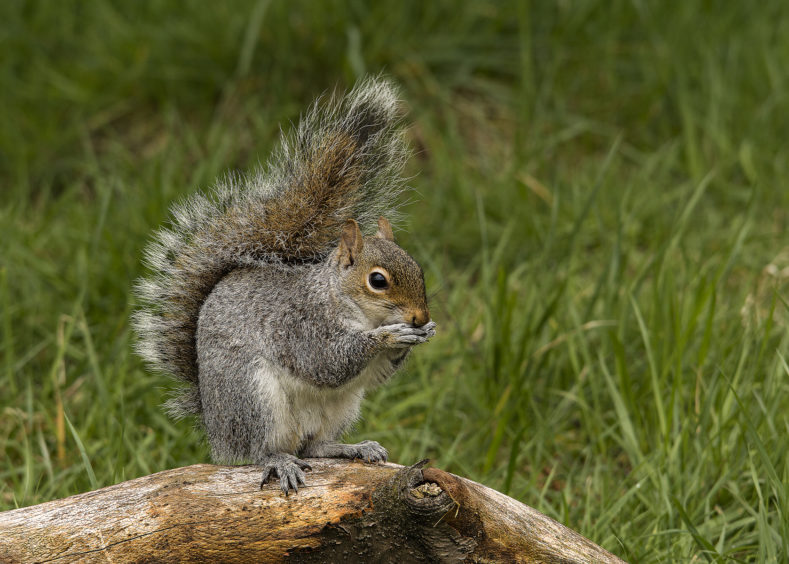 As a result, grey squirrels have been increasingly confined to urban Aberdeen in recent years.
Aberdeen is the only location in northern Scotland which has an established grey squirrel population. They were first recorded in the city's leafy parks and gardens in the 1970s, and soon replaced red squirrels across the city and in many neighbouring areas of Aberdeenshire as far away as Banchory and Alford.
The ongoing monitoring campaign across the region, which relies heavily on the help of local volunteers, has enabled the project to detect remaining populations of grey squirrels and remove them to protect Scotland's core red squirrel populations in Aberdeenshire, Moray, the Highlands and Argyll, the only regions where the red squirrel is still the only squirrel species.
North east conservation officer, Emma Sheehy, warned: "These new sightings show that grey squirrels are appearing further north into Kincardineshire than they have in recent years.
"We need the public to help us by continuing to report sightings.
"Without targeted action, these squirrels could continue to spread north, and become established in Kincardineshire and beyond. That could begin to undo the hard-won successes we've achieved in the in the last ten years," she added.
Sightings of both species can be reported at scottishsquirrels.org.uk.