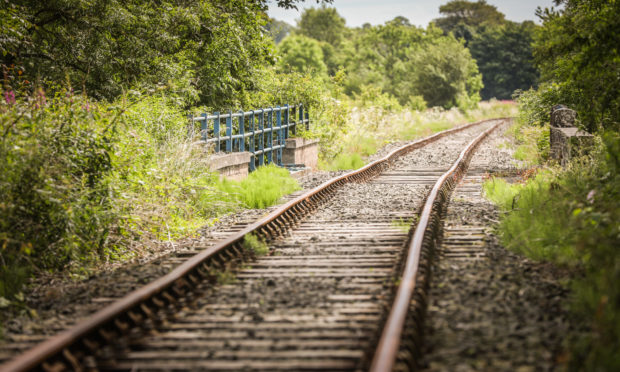 Bored lockdown youngsters are dicing with death on an Angus rail line run by a volunteer heritage group.
Brechin Caledonian Railway enthusiasts were stunned to see a group of children strolling along the tracks they operate from the town to Dun, near Montrose on Monday night.
The railway is closed due to coronavirus restrictions, but trains are still running on the track for maintenance inspections.
Caley officials are now pleading with people not to risk their lives or break the law by straying onto the line.
It comes after the group landed almost a quarter of a million pounds to help see them through the Covid-19 crisis which has decimated the season for the popular attraction.
The railway normally welcomes thousands of visitors each year to regular steam and diesel runs as well as special themed days including Thomas the Tank and Friends.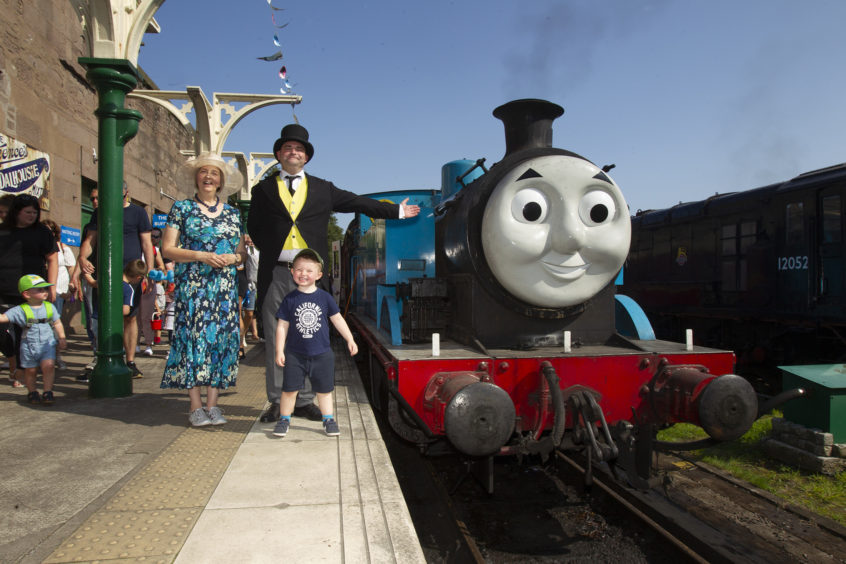 Set up in 1979, the Caley Railway group runs on the four-mile branch line from Brechin to Dun on a stretch of railway dating back to 1848.
A group spokesman said: "While carrying out a routine line inspection, our volunteers came across a group of people walking along the railway line.
"Railway lines are not a safe place to walk. They are dangerous and by being on them, you are putting yourself at risk.
"While we may be closed to the public, trains are still operating in order to carry out essential works along the length of our line.
"Not only is it dangerous and irresponsible to walk on the railway, it is also illegal and you could be fined. If you are out walking, please stick to authorised footpaths and stay off the railway."
The Queen's Award for Voluntary Service award-winning attraction is planning an August 2 re-opening, but has been boosted by the £115,500 windfall from the National Lottery Heritage Fund emergency Covid-19 scheme to help the sector survive.
It also received a £96,000 grant from a Scottish Government resilience fund provided by the Scottish Council for Voluntary Organisations, and a further £10,000 from Angus Council as part of the government Covid-19 support grants.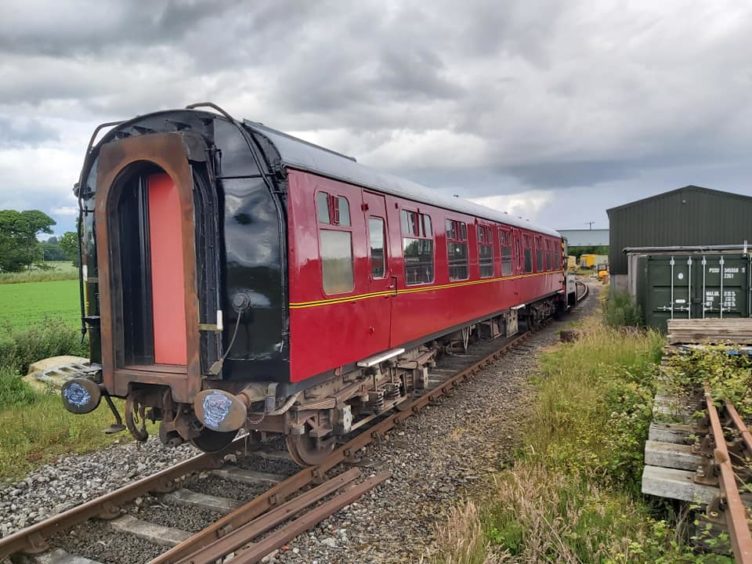 The spokesman added: "The railway has had no passenger income since 2019 and safety critical maintenance activities have been seriously curtailed.
"Unfortunately, during this time we have been subject to thoughtless vandalism that has required the involvement of the police. We are only now slowly beginning to return to restricted routine maintenance activities with additional controls in place to protect our volunteers."
The group said that without the lottery support it would have struggled to complete the extra pandemic-related work necessary to re-open.
Volunteers have, however, been busy behind the scene with the repainting of a historic piece of rolling stock, the railway's Mk 1 TSO coach 4495, with hours spent returning the livery to its former glory.