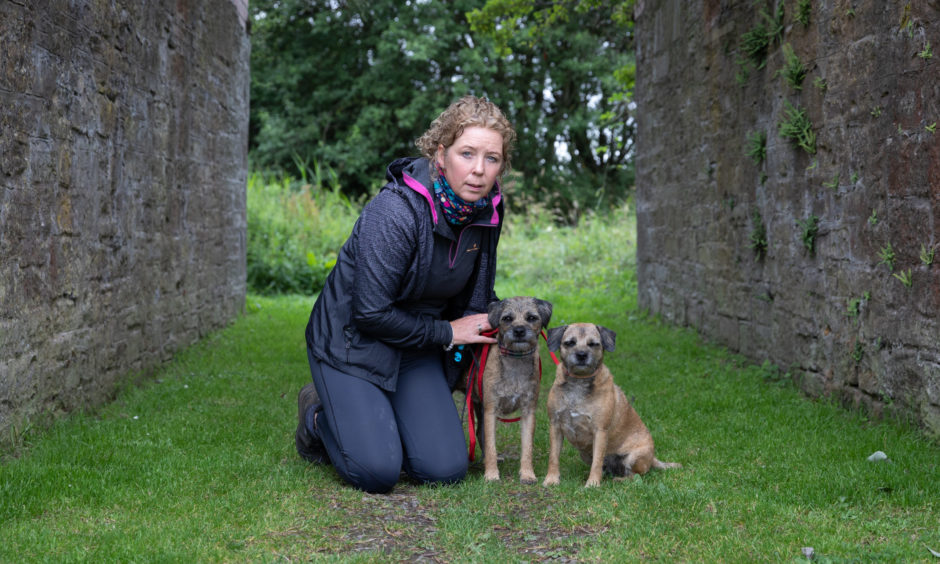 The hunt for border terrier Twiggy is continuing a week after the dog first went missing in Forfar.
The lost pet's owners remain "optimistic" the dog is still alive and will be found eventually.
Owner Susan Malcolm said she was continuing the search.
She said: "Unfortunately, we have not yet found Twiggy and there are no real updates we can make.
"We are still optimistic she will be found. We are checking out a number of leads, but nothing concrete yet."
A huge volunteer search effort involving tracker dogs and a thermal drone has been deployed in the hunt for the missing Tayside terrier.
Susan, from Wormit, is an instructor with the Guide Dogs for the Blind in Forfar and had been there last Monday before walking round nearby Forfar Loch with four-year-old Twiggy and the dog's mum, Maggie.
They disappeared into undergrowth at the beauty spot during the afternoon, and although Maggie returned soon after, Twiggy did not.
The family think she may have chased a rabbit down a hole, sparking a frantic but fruitless initial quest in the loch area.
Searchers made a plea on Friday for people not approach the dog if they see her after a sighting of the terrier on the opposite side of the Angus town on a farm track near Lunanhead.
The family were worried a well-meaning onlooker could spook the very small dog, which the family believe will already be very frightened.
Twiggy was wearing a distinctive tartan collar and an orange collar with bells on it when she went missing.