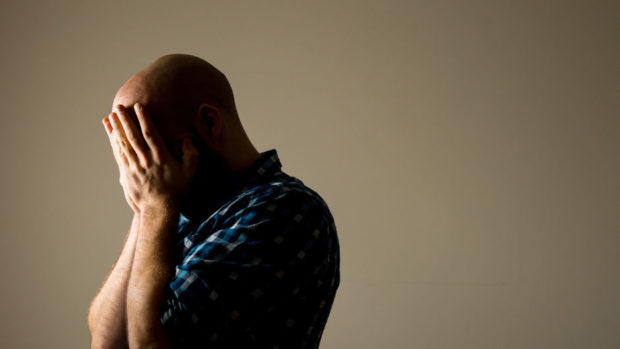 Angus suicide support agencies have experienced a dramatic spike during the pandemic, with under 30s accounting for nearly half of their cases.
New statistics include a tally of nearly 250 people in the last three months alone who have sought help after experiencing suicidal thoughts or trying to take their own life.
Support workers say loneliness, money worries and the impact of the pandemic on mental wellbeing are all major contributors to the worrying trend, but they have been given the full backing of Angus councillors in driving towards change to tackle the issue.
Angus suicide prevention development officer Susan Duncan told a full meeting of the authority: "We are all living through challenging times and it has perhaps never been more important to talk about mental wellbeing and being suicide aware."
She said there was a growing recognition of the importance of the third sector in helping communities, highlighting local bodies including the Reach Across charity set-up by Arbroath mum Sandra Ramsay following the tragic death of her son, Ross, in 2013 at the age of 30.
Ms Duncan added: "We should be confident to talk about suicide and we should be confident to connect someone to the right support.
"Saying the word suicide isn't a trigger, it can help save a life. Suicide prevention is everyone's business."
The distressing upsurge in Angus cases was highlighted by Callum Troup, the area's support manager for the Penumbra mental health charity.
Their suicide support service began in 2019 with 26 cases, rising to 144 people seeking support by the end of last year.
"In the last quarter, 244 have made contact," he said.
Mr Troup told councillors people under the age of 30 now account for 44% of those contacting the service.
"There has also been a surge in presenting issues relating to isolation, work-related stress due to the loneliness of working from home and delayed bereavement."
Kirriemuir and Glens SNP councillor Ms Bell received unanimous support for her motion which highlighted the national United to Prevent Suicide and called for Angus services to be delivered with   emphasis on prevention and early intervention.
She said: "We need to break the stigma around these issues and asking for help.
"We are not weak to ask for help, we are strong.
"We don't yet know the full impact on people and communities of this pandemic but we are seeing an upturn in mental health concerns and people presenting.
"That breaks my heart," she said.