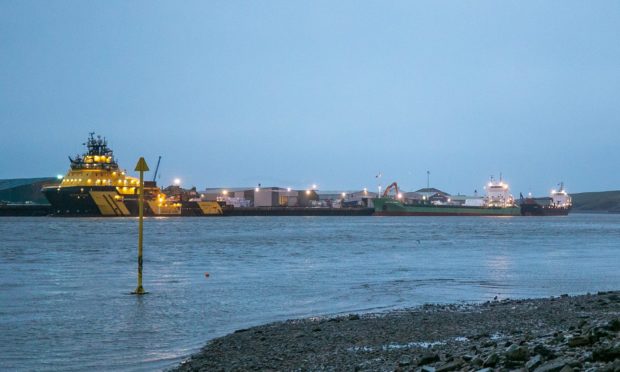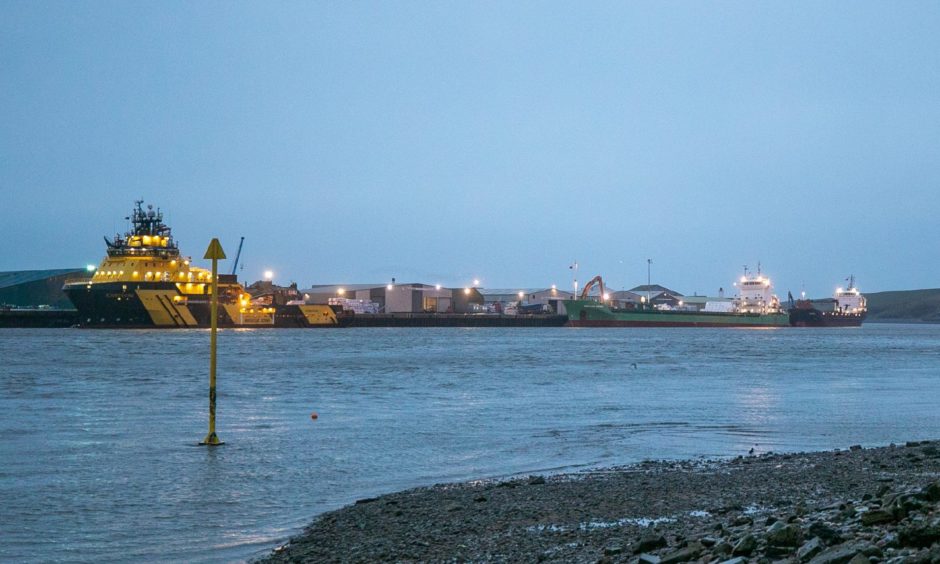 Seven people infected with Covid-19 are trapped on a boat at Montrose Port after an outbreak.
The crew have been forced to self-isolate while a further passenger who also tested positive has been taken to a "Covid safe area" near the town.
Other passengers on board the unnamed vessel, which arrived last week,  have been removed as a precautionary measure after testing negative.
Angus Council leader David Fairweather said he believed the cluster had unfairly contributed to Angus moving into tougher Tier 3 restrictions on Friday.
He said: "We believe the Angus figures have been skewed by this outbreak.
"We should not be considering incidents such as the situation at Montrose Port.
"We have made this point to the Scottish Government."
The most recent data available for Angus shows there were 93 reported positive cases between November 2-8, meaning just over 8% of cases in this time were linked to the ship.
This also contributed to an increase in the seven-day number of cases per 100,000 of population, which rose by 47% according to First Minister Nicola Sturgeon as she announced the Tier 3 move.
Chief executive of Montrose Port Authority, Captain Tom Hutchison, said the port was following advice from NHS Tayside.
He said: "At present we can confirm that a crew member from one vessel tested positive for COVID-19 and was moved to a Covid safe area outside Montrose where they are self-isolating.
"The remainder of the crew were tested and those that tested negative were also removed from the vessel as a precautionary measure.
"The vessel continues to be manned and all remaining personnel are strictly following the advice provided by Public Health (Tayside) and other regulatory bodies in a controlled environment on board."
Mr Hutchison confirmed there were currently seven crew members on board who have all tested positive.
He added: "Since the vessel's arrival alongside at Montrose, we can confirm that the crew members aboard have had no interaction with shore-side personnel nor with the local community.
"As a result of this, Montrose Port Authority are following its well-practiced and HSEQ approved procedures which are specifically designed to deal with this type of eventuality and, in conjunction with the vessel owners, continue to monitor the situation closely. "
The Port Authority said it could not comment on the date the ship arrived for commercial reasons and "patient confidentiality" issues meant it would not confirm when crew members tested positive.
Ships coming into Montrose have been subject to strict rules since the pandemic hit in March.
Passengers are not allowed to embark or disembark as part of additional safety measures.
The policy means all shipboard personnel are contracted crew members who must adhere to their company's Covid-19 guidelines at all times.
An NHS Tayside spokesperson said: "Tayside's Health Protection Team is aware of a small number of positive Covid-19 cases related to a ship which docked recently in Montrose.
"The Health Protection Team and the company involved are in regular communication. All cases and close contacts are self-isolating and are being supported and all appropriate infection control precautions are in place".