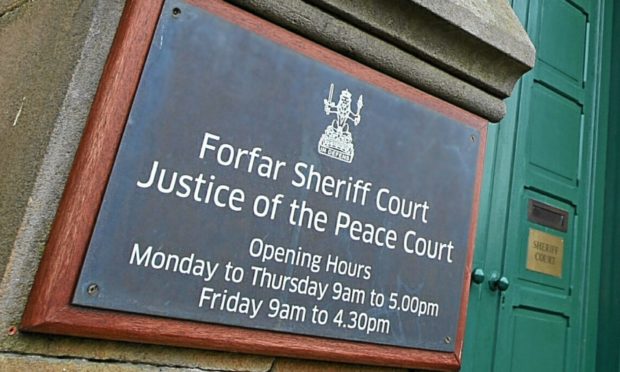 A former Angus man will stand trial in Dundee over a £117,000 extortion plot.
Bradley Long, 30, formerly of Arbroath, now of Eastbourne, Sussex, allegedly scammed cash to keep "private information" quiet.
He did not appear at Forfar Sheriff Court as his partner is recovering from abdominal surgery.
Defence agent Ann Duffy said Long's partner had fallen seriously ill and he has been nursing her back to health while looking after the couple's two children.
A motion was made to adjourn the case for a personal appearance until Long's partner is back on the mend.
The case will now be transferred to Dundee for the next available sitting with dates fixed for August 16 and 29.
Long faces a string of allegations on indictment over an alleged four-year scheme.
He is accused of extorting £81,306.01 from a man between May 2011 and June 2014 then attempting to extort a further £36,500 from him between October 2014 and March 2015.
Prosecutors allege he threatened the victim, who cannot be named for legal reasons, with violence and damage to his property.
It is claimed that Long
threatened the man that he would "reveal private information to his family" in the attempt to extort the further £36,500.
Long is also accused of behaving in a threatening and abusive manner towards the man on a date in March last year, being in possession of
cannabis when he was detained by police and being concerned in the supply of cocaine between May 2011 and March 9 last year.
A further charge alleges that he failed to appear in court at a prior hearing of the case in February.