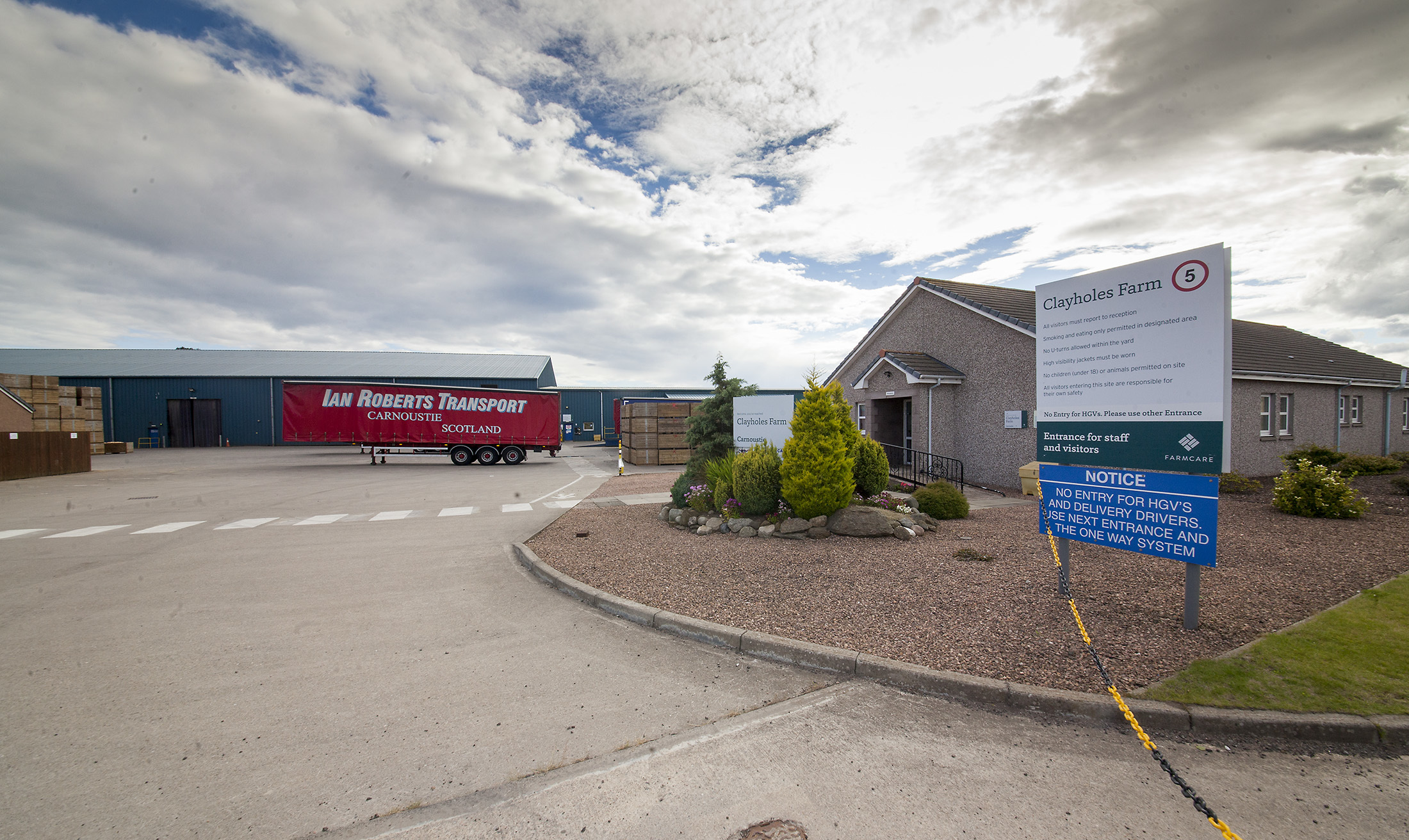 An Angus-based agricultural business is to embark on a period of consultation with 90 staff following the end of a significant packing contract.
Farmcare has told workers at its Carnoustie site that it expects a reduction in trading volume from September will force job cuts.
The site at Clayholes Farm in Balmachie Road specialises in packing and does not have any processing facilities, meaning it cannot offer a broader service to customers beyond the pre-packing of fresh potatoes.
Farmcare CEO Richard Quinn said the company believes long-term investment to deliver processing capability is not commercially viable.
He said: ''We're proud to be an employer in Scotland and we want to approach the consultation in the most transparent way possible, as we genuinely care for the future of the great team we have at Carnoustie.
"We will be offering guidance and support to those directly affected and will seek to utilise voluntary redundancies as a way to reduce the number of compulsory redundancies required.
"We will, of course, also explore alternative employment opportunities for those affected."
Mr Quinn added that the move was necessary to bring "costs in line".
"We're equally dedicated to securing existing customers' business into the future as well as exploring new business opportunities," he continued.
"We've already had an encouraging account win with a large retail customer, resulting in securing a long-term relationship: this will help secure a number of roles at the Carnoustie site.
"However, it is with regret that at this time we need to move into a period of consultation with our Carnoustie colleagues in order to bring costs in line with our business.
"These are challenging decisions for any long-term-minded business and over the coming weeks we will be focused on supporting our team throughout the consultation process."
Farmcare's website states that the company "manages the entire food-production process through from start to finish".
The company has more than 40,000 acres of arable farms, is a major grower of fruit and vegetables in the UK.
It has a 4,000-acre arable farm in Blairgowrie which is unaffected by the latest development.
Farmcare company employs 250 people across 12 sites in Britain.