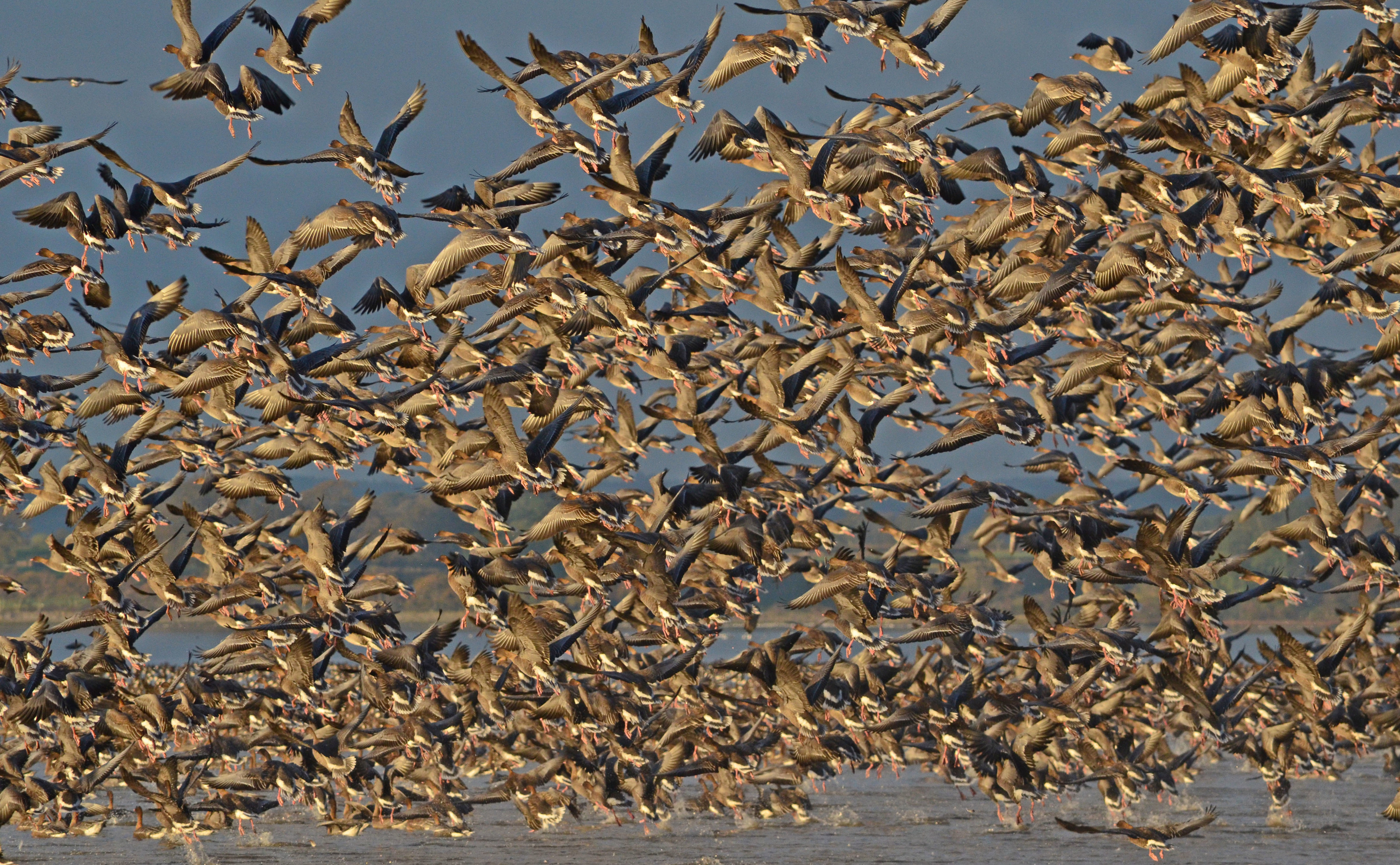 Fireworks set off at Montrose Basin have caused tens of thousands of pink-footed geese to flee Angus.
The noise from fireworks set off at the weekend has caused the geese to leave Montrose Basin at a quicker rate than normal as part of their migration flight.
Montrose councillor David May said he was "appalled" that the birds had been disturbed.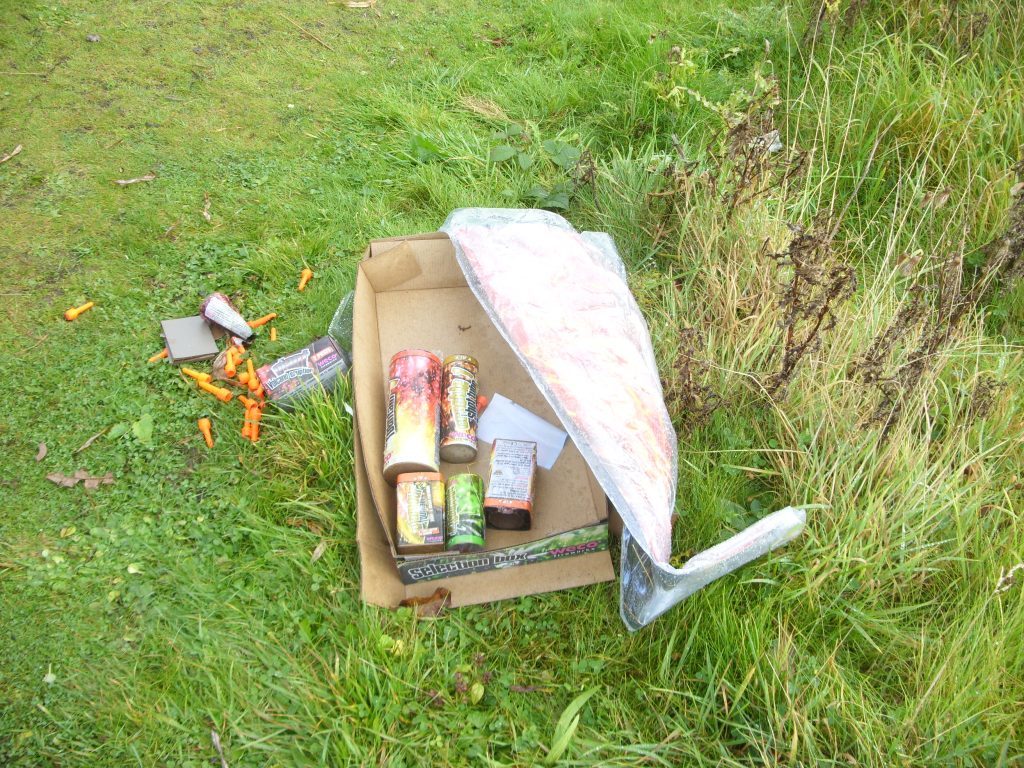 Every year thousands of pink-footed geese fly to Montrose from Iceland and Greenland and settle at the Basin before flying further south.
Numbers peak in the middle of October and a record 90,000 were thought to be at the Basin early last week.
However, a census conducted on Sunday estimated that this number had almost halved to 42,840.
Although numbers at the Basin start to decline towards the end of October, ranger Anna Cheshier said fireworks being set off had impacted the numbers remaining.
She said: "Once the fireworks started, geese numbers went down drastically and much faster than usual.
"We would normally expect their numbers to remain higher for at least a few days, but because the noise started on nights with strong moonlight the geese would have been encouraged to move on by the disturbance.
"Letting off fireworks on the reserve can cause serious disturbance to any roosting birds and is also a risk to other people who are visiting the area."
Scottish Wildlife Trust confirmed that it had several reports of fireworks being let off at Tayock within the reserve and discarded fireworks have been found on the edge of the basin.
It is urging members of the public not to set off fireworks near important areas for wildlife in the wake of the incident.
Mr May said he hoped the incident wouldn't affect the birds returning to Montrose in the future.
He said: "I am appalled to hear that fireworks being set off at the basin as it has meant tens of thousands of geese to take off.
"Like others I would call for the members of the public who have done this to never do it again.
"It is an amazing sight and sound when you are down hearing the geese coming in, especially at night.
"We want to encourage more to come. It's really dire that this has occurred.
"I hope this is not repeated and I hope that the fireworks haven't scared some of them off permanently and that they will come back."
Montrose Basin is encouraging people to come and see the remaining geese before they leave the area.
Ms Cheshier added: "Even though it is really disappointing that numbers have dropped so quickly due to the fireworks, 40,000 pink-footed geese is still an awe-inspiring sight.
"It's well worth a visit in the next couple of weeks to watch them before their numbers dip further."
An annual event
Tens of thousands of the pink-footed geese arrive at Montrose Basin every autumn after a 1,200km migration from Greenland and Iceland.
Montrose is the first suitable roosting site they come to after their long journey south.
The pattern of arrival is similar each year, with a small number seen around the middle of September before peaking in mid-October.
Many move further south to estuaries on the east coast of England after stopping for a few days' rest.
Numbers at Montrose Basin fall to only a few thousand in December and January.
Only a few birds which might stay all summer. These are weak or injured birds that cannot make the migration flight.
The number of "pinkfeet" wintering in the UK have been rising steadily over the past 20 years.
This has been reflected at Montrose. In 1998, it was thought that around 33,000 were at the Basin at one time. By 2009 the peak numbers were 51,000 before reaching a then record 85,600 last year.